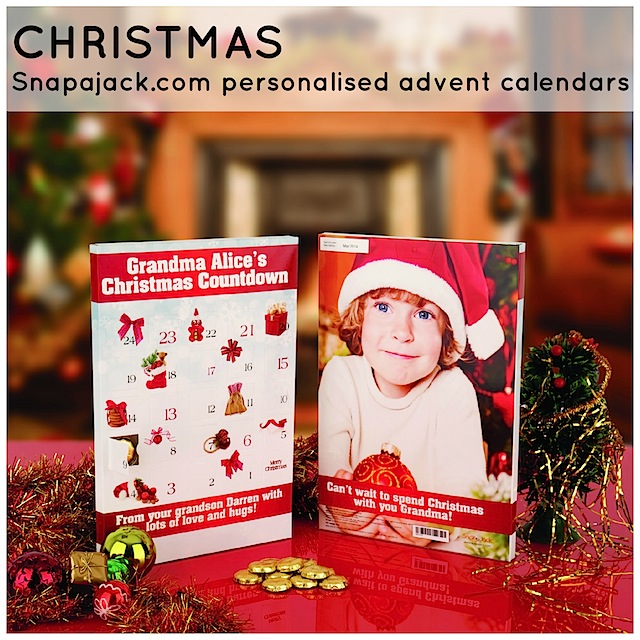 Let's face it, spending time and focusing on our families and friends is one of the truest messages behind Christmas but it can easily be lost behind merchandise plugging the latest boy band or film.
Add an extra dimension to that Christmas countdown by doubling up your calendar as a family photo or adding personal messages to each window.
Snapajack.com is a brand new website launched just in time for advent offering completely customisable advent calendars with personal messages, text and photos. With 15 different advent calendars to choose from there is a design to suit everyone at £12.97 each.
As well as the calendars Snapajack is your one stop shop for personalised gifts including wine boxes, mobile phone covers, party packs and fingerprint paintings.
Calendars will be dispatched within five working days so there's still plenty of time for you to visit their site, muse over your design, upload pictures and captions and order. Snapajack uses world-class technology and print expertise to produce your calendar and personalised gifts with care.
How do you countdown to Christmas?
Post sponsored by Snapajack.com Say hi to Snapajack on Twitter @snapajackgifts and visit them on Facebook at facebook.com/snapajack