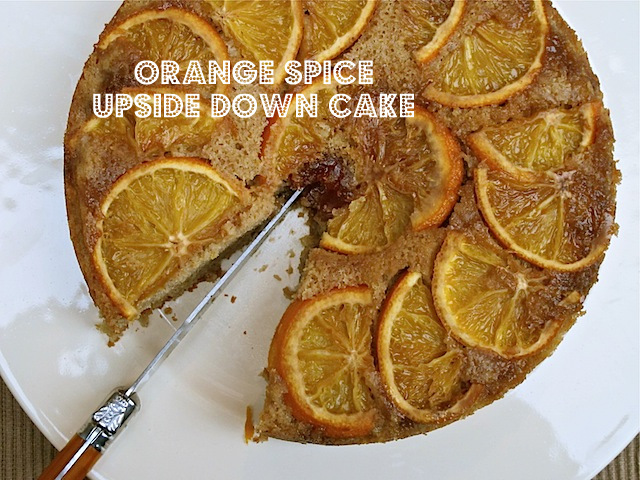 Orange, yellow, brown leaves crunching under foot, mist in the air, the smell of bonfire smoke and the fizz bang of fireworks.
There's no mistaking autumn has arrived, even if we've just had the mildest October in memory.
I'm gearing up for comfort baking, spiced flavours with a mug of hot chocolate under a blanket…. a furry cat on my feet would be nice but I'll have to make do with my husband and a jumpy four year old.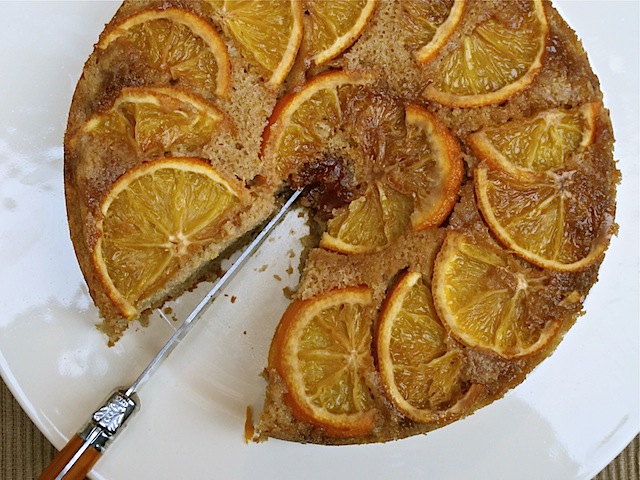 Orange spice upside down cake
Today's cake is the first of two pieces I've written for I Feel Orange, you can pop over to the I Feel Orange blog to see my orange spice upside down cake.
…this is a swift, uncomplicated bake that looks more sophisticated than it's pineapple predecessor; it would be equally at home served by the slice for afternoon tea or with whipped cream and orange liqueur for pudding after a casual dinner party. Sneak a glace cherry in for that retro effect…
I Feel Orange are also giving Facebook users the opportunity to attend their launch party at London's Rebel Dining Rooms on Friday 11 November. Click through to the I Feel Orange Facebook page for a chance to win one of 5 pairs of tickets by leaving a comment saying what "I Feel Orange" means to you.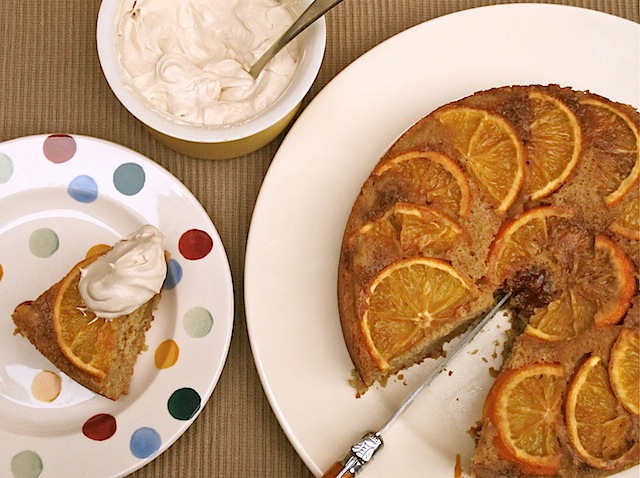 Post sponsored by I Feel Orange