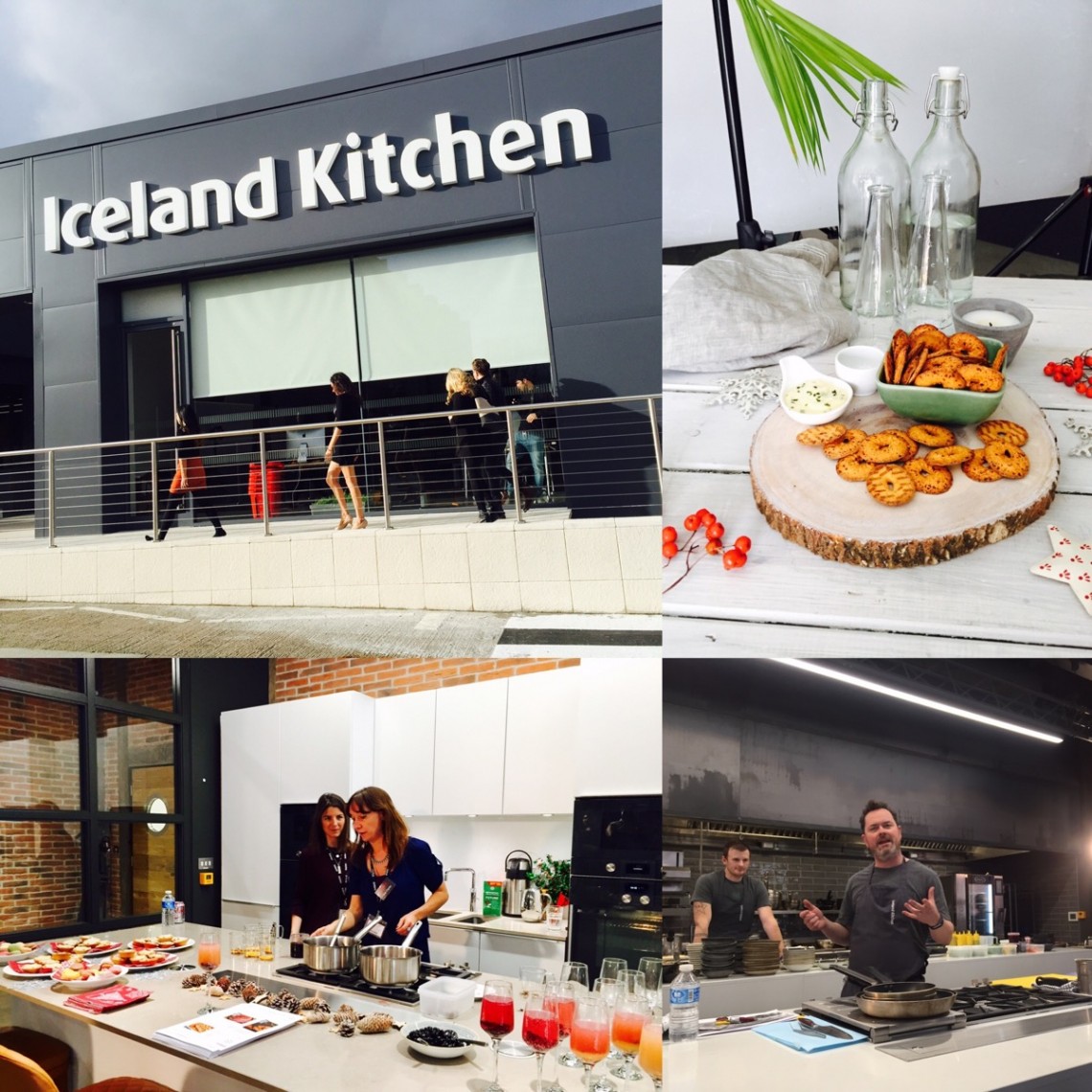 There's been a revolution quietly taking place in Iceland recently. I don't mean a military coup in the country, rather a culinary reinvention of the nation's best known frozen food supermarket's image.
Iceland have been trimming up their luxury ranges ready for Christmas – they have some gorgeous products in store this year as you'll see in my "hero" list below. I recently attended a Christmas party at Iceland's headquarters near Chester where their chef Neil Nugent led an informative session busting myths about frozen food.
I have always been appreciative of the practicalities of frozen food but to my despair only have a modestly sized freezer. I had however been ignorant of the fact how many so-called fresh ready meals had been previously frozen. This means, reassuringly for me, that despite my less than huge freezer, I can still buy frozen products and store them defrosted in the fridge for several days – there's no reason they'd not have similar shelf life to a chilled item (that was probably previously frozen).
It makes sense once it's pointed out – even our mega splurge on Christmas mince pies comes from a frozen stock pile built up during the year.
Peas frozen next to the field are perhaps more widely understood to be fresher than those picked and transported in their pods. But did you realise the same applies to fish which can be frozen at sea? Keep an eye out also for fish that displays labels saying "previously frozen". The point is that frozen food does not necessarily mean inferior food.
Of course convenience foods are still manufactured so my favourite way to utilise the freezer is to use it as another store cupboard for ingredients such as meat, fish, vegetables, herbs and certain fruits. And it's very satisfying to freeze your own leftovers or batch cooked meals.
Christmas is the perfect time to stock up on treats though… and I do love to see the exclusive items that pop up at this time of year. And my favourite thing about using the freezer is that you don't need to rush to eat things like you would with the fridge. If those guests cancel the day before or you want to throw an impromptu party, no problem! Eat it today, eat it next week, it doesn't matter. Frozen foods tend to have a shelf life of months rather than days or weeks.
To stop your freezer turning into what Nigella once referred to as her "culinary graveyard", I keep a list on the freezer door of what is inside. If you can't manage to keep it permanently up to date then even a regular freezer audit will remind you what's waiting to be eaten.
Moving on to Christmas turkey, Neil talked us through the best ways to prepare your frozen bird. Once defrosted, a gentle exercising (as shown above!) loosens the turkey up for quicker cooking. Trussing and stuffing will slow down the cooking time and thus best avoided unless you want to dine after dark.
At home we have favoured the Nigella method hotter oven faster cook time vs the Delia method cooler oven slower cook time. We've found our 5lb turkeys tend to cook in around 3 hours. A temperature probe is crucial to have the confidence to take the turkey out at the right time. The bird should rest tented in foil after coming out of the oven during which time the interior will carry on cooking.
Neil recommended brining the turkey in salt water then sliding orange slices under the turkey skin for juicy flavoursome meat. Iceland sell a brined turkey prepared in this fashion so you can take a short cut if you are unsure about doing this yourself.
If you want to get really adventurous, it is possible to cook a turkey in a barbecue smoker. We don't have one of these but they're increasingly popular for theatrical outdoor dining!
Whilst the turkey cooked we were served a selection of Iceland's frozen Christmas range in a tasting menu of many courses (I lost count!) Below you can see a selection… if you've ever been prejudiced towards frozen food, surely this will sway your mind.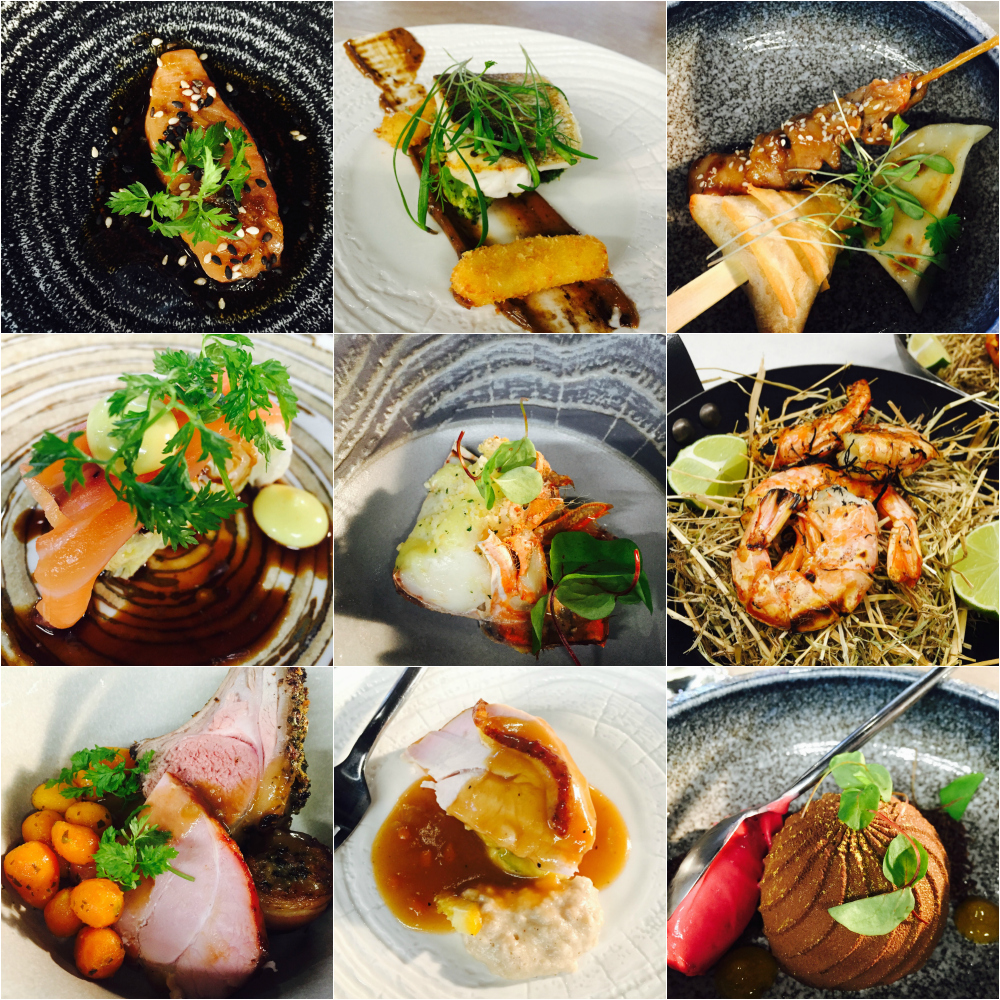 Top row, left to right: Arctic Royal Salmon Sashimi, Arctic Royal Freshly Frozen Sea Bass with breaded potato, Iceland Sticky Chicken Skewers and Duck Christmas Tree
Middle row, left to right: More smoked salmon (yes please), Iceland Luxury Lobster Thermidore, Arctic Royal Black Tiger Prawns
Bottom row, left to right: Iceland Luxury Lamb Guard of Honour with Carrot Baubles with Orange Slices and Herb Butter, Brined Turkey with Orange Slices and Thyme, Iceland Luxury Chocolate Bauble with Raspberry Sorbet
Goodness, it does look like we ate a lot – everything was so delicious it was hard to pace yourself. Thankfully I had space for dessert and neither the ice cream baubles (above) nor the Christmas log stack (below) disappointed.
My Top Picks from Iceland This Christmas
I am seriously impressed by Iceland's Christmas range and bemoaning my lack of serious freezer space. If it wasn't for my cellar steps being on the verge of collapse I'd be buying another one and filling it with everything below.
Here is a selection of what I'd choose first… you can of course fill up your own freezer via home delivery from Iceland.co.uk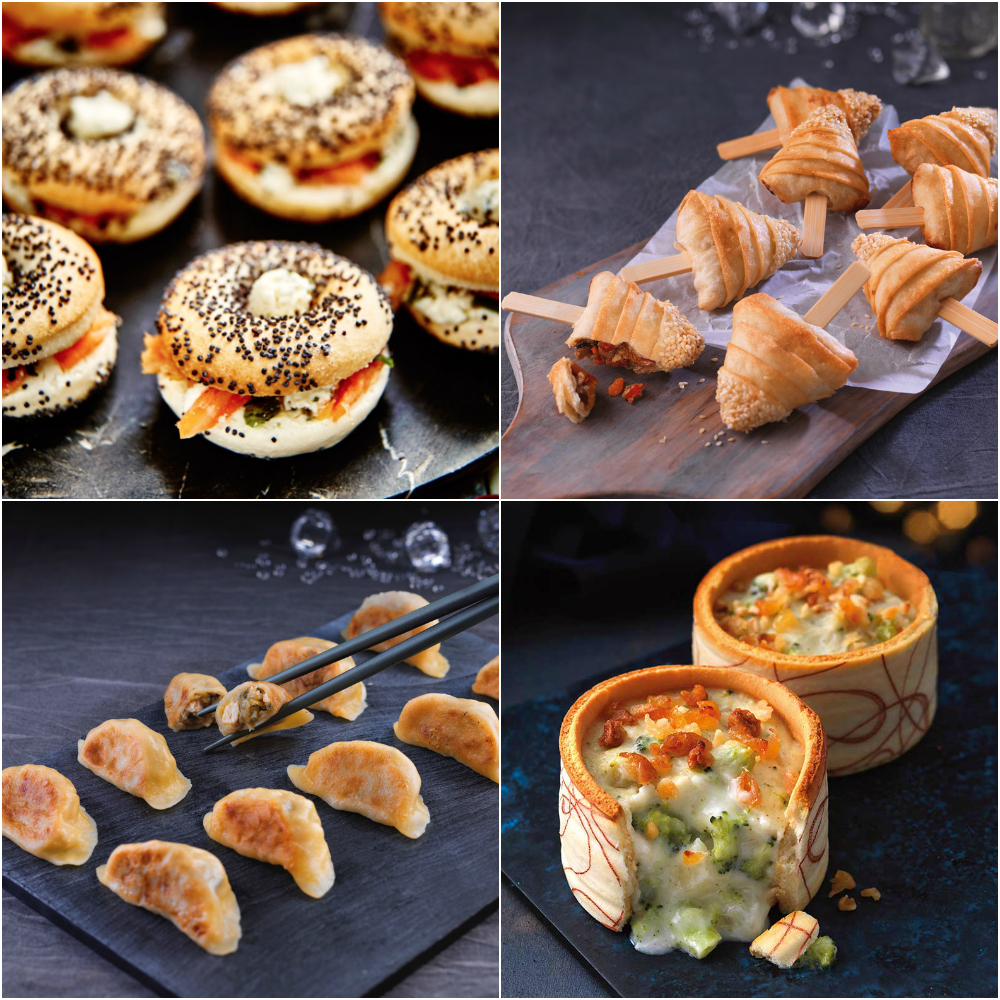 Christmas Appetisers at Iceland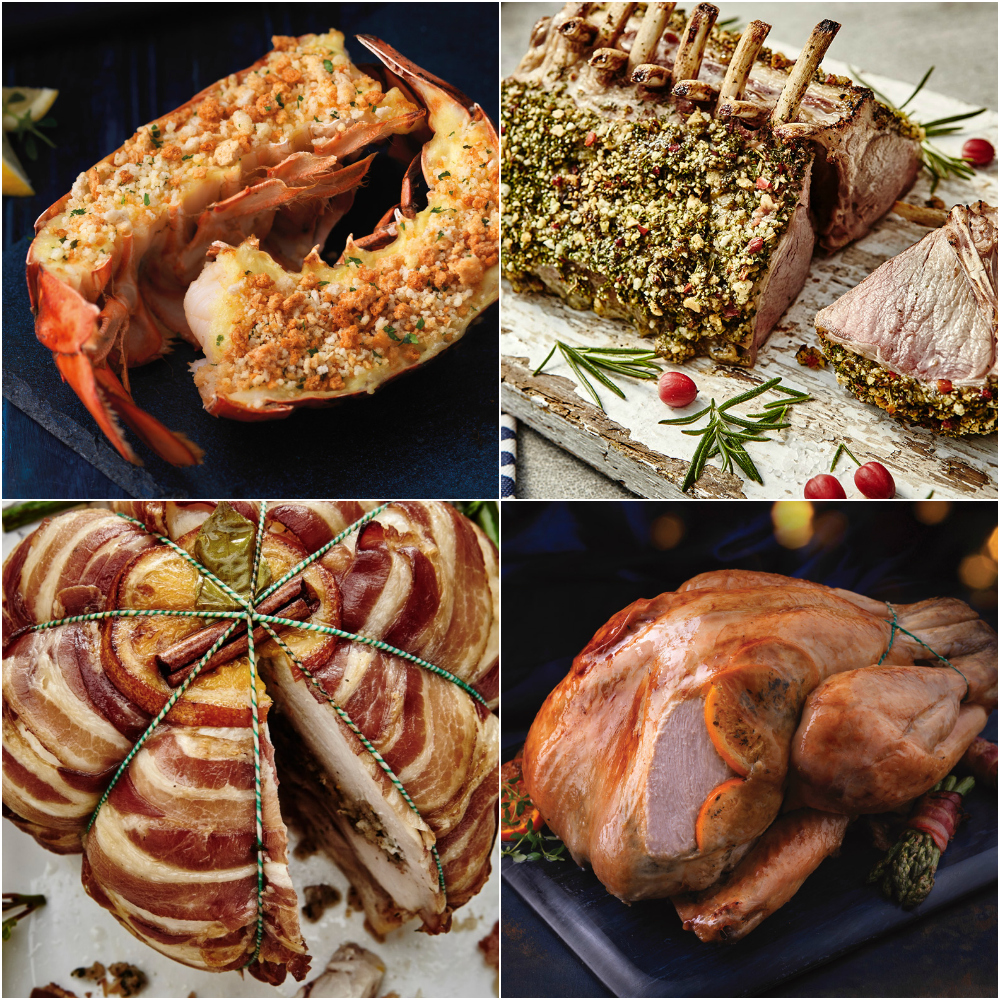 Festive Meats and Seafood at Iceland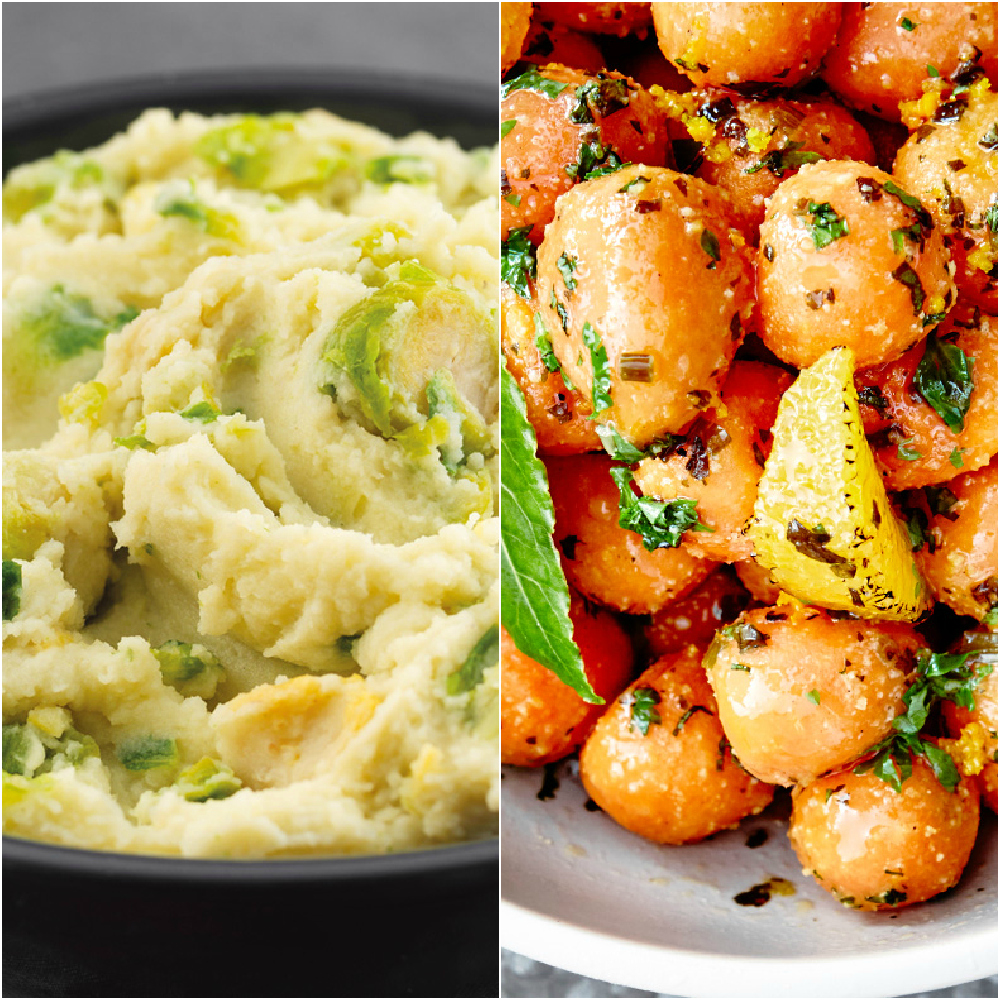 Vegetables for Christmas Lunch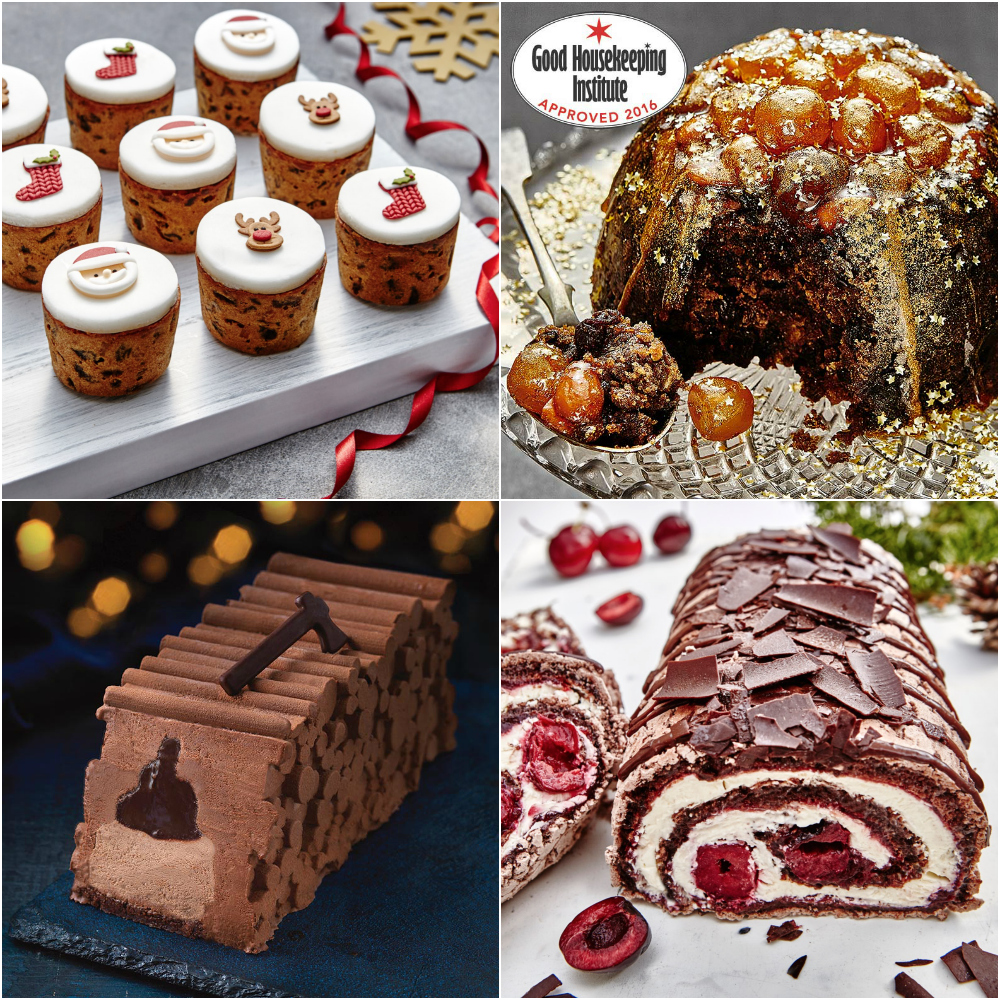 Christmas Desserts at Iceland
As you can imagine my attention is all on the desserts so I can't stick to just four…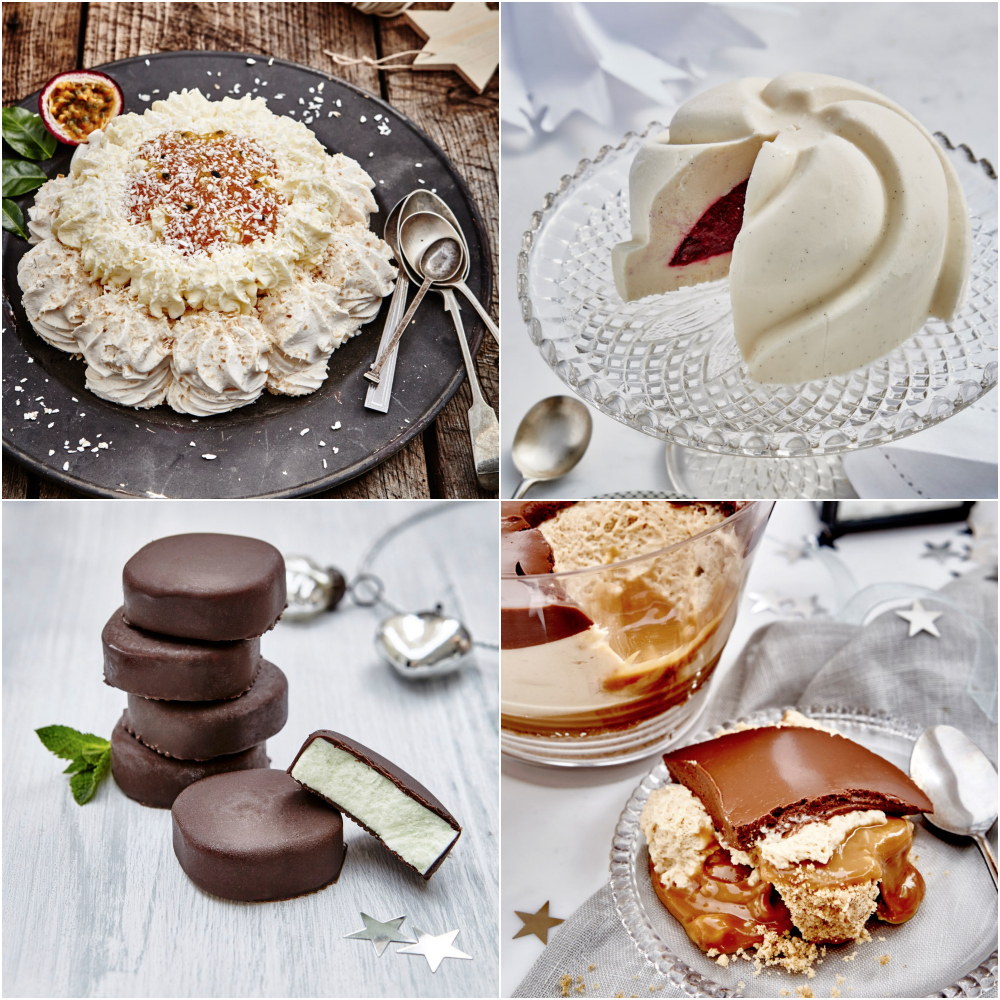 What would  you make space for in your Christmas freezer?
I attended the Iceland Kitchen as a guest of Iceland who also commissioned this post.