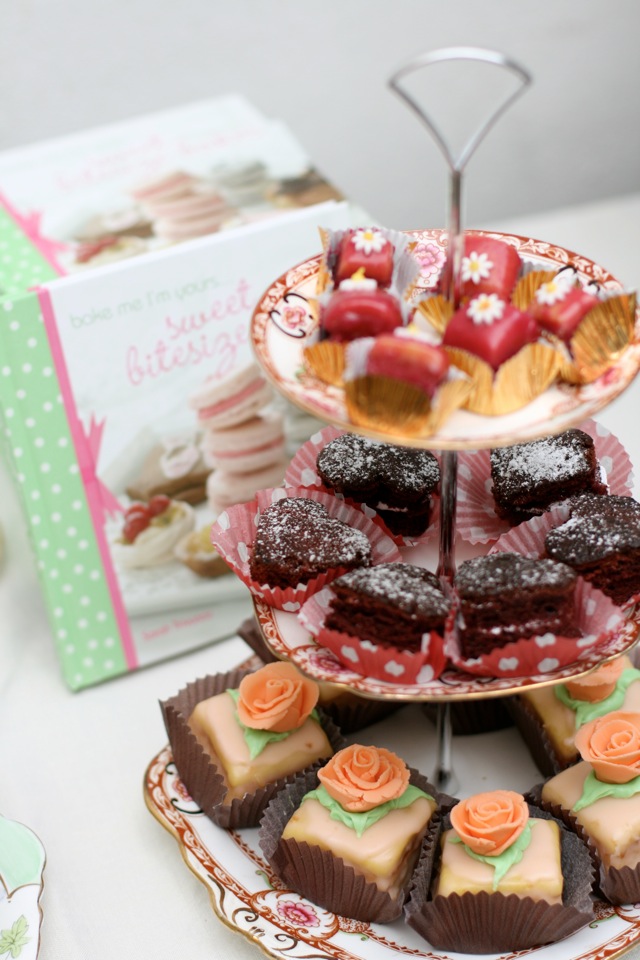 We've had a heat wave come and go since and the Sweet Bitesize Bakes book launch party at Penny Fielding's Gallery in Walthamstow Village seems a lifetime away.
But I wouldn't want you to miss out on seeing all the goodies I prepared for what turned out to be a day competing torrential rain and Andy Murray playing in the finals at Wimbledon, the first time a British player had done so since Fred Perry in the 1930s.
So I was up against some mighty distractions but happily I could rely on a loyal band of friends and followers to drop by, chat about the book, eat some cakes and raise money for Bliss all at the same time.
On the cake menu was a selection of items jointly from and inspired by the book: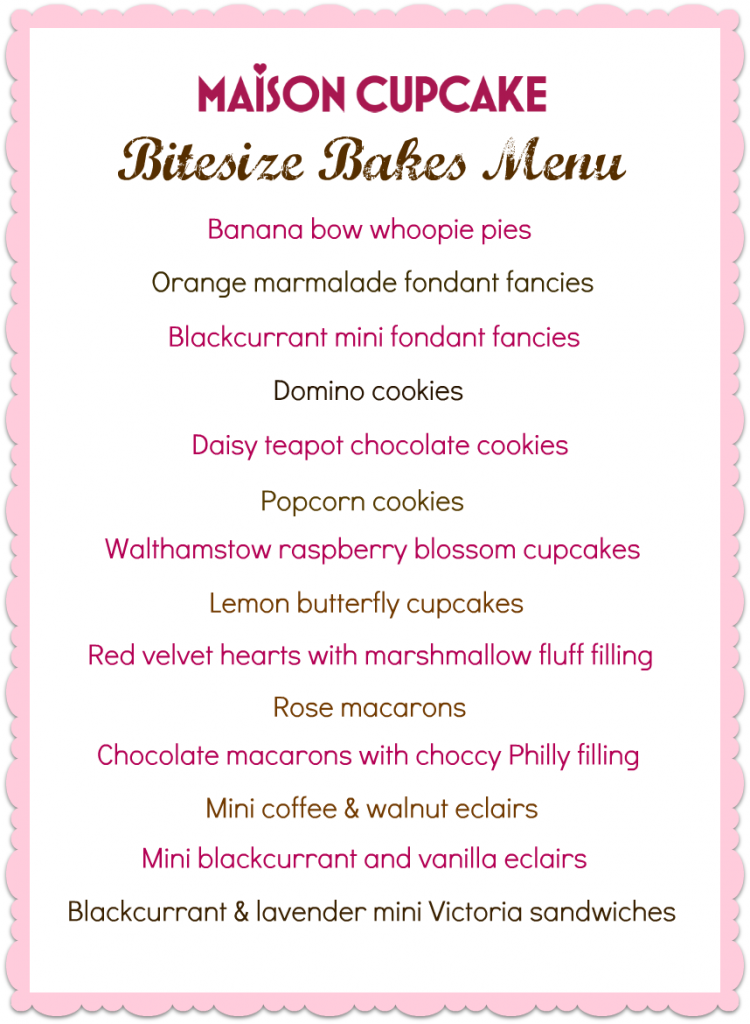 …and here they all are below – I'll leave you to guess which ones are which!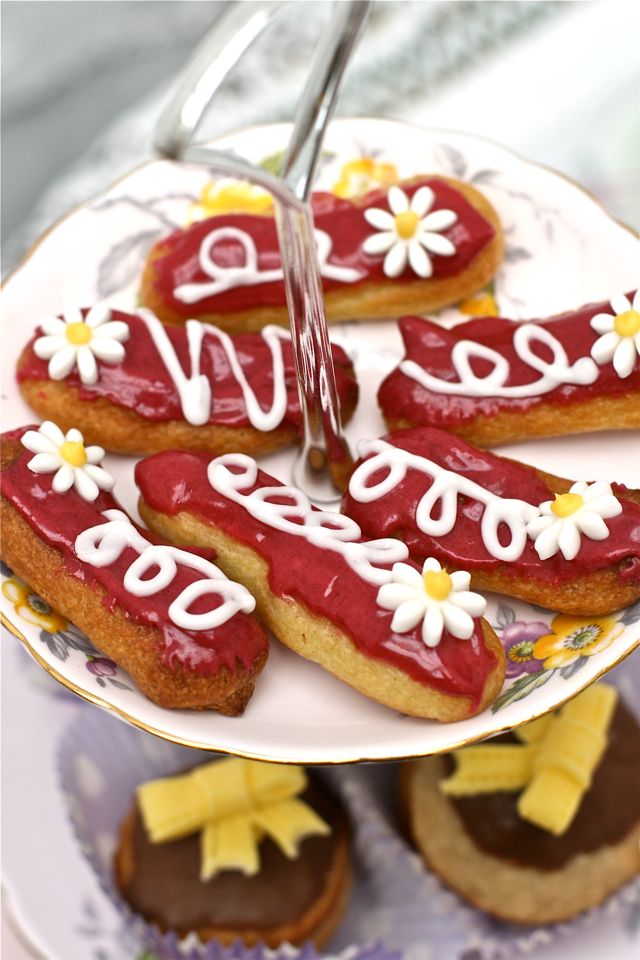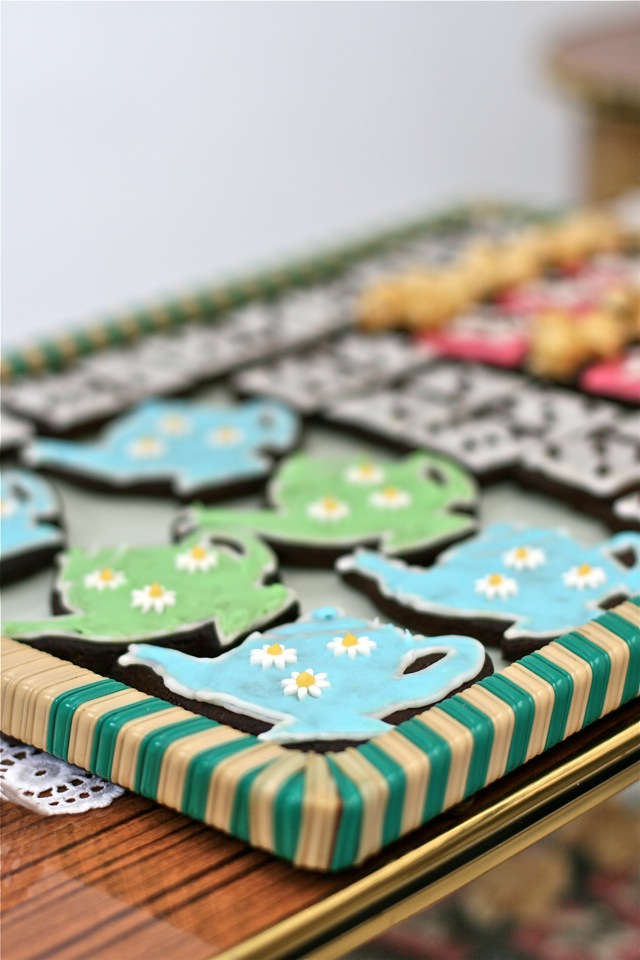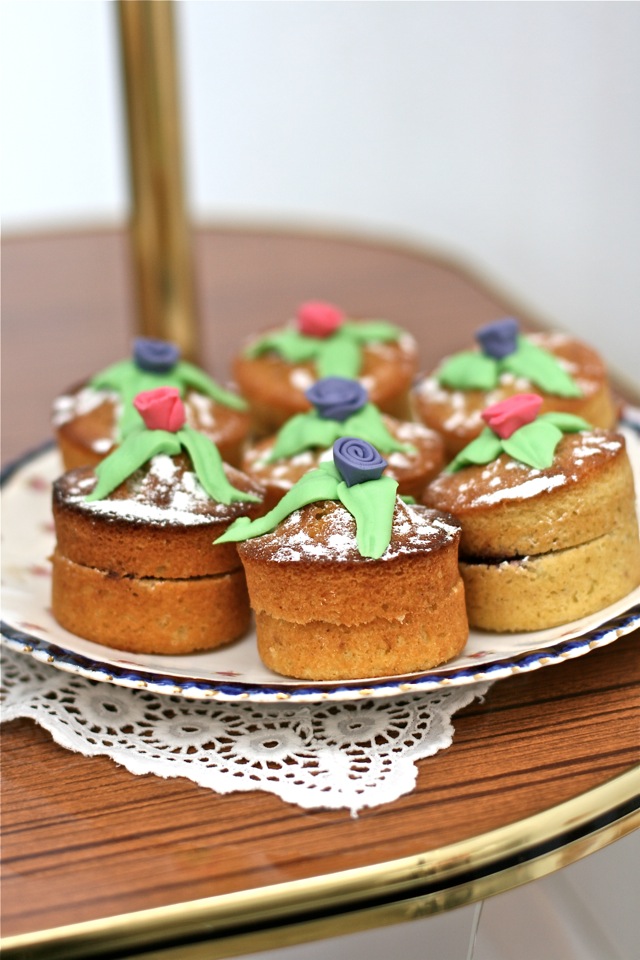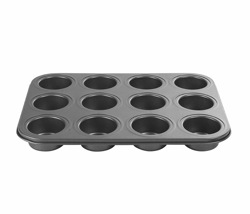 These were made with a mini Victoria sandwich tin from Lakeland – how I dearly wish these wonderful things had been available when I was writing the book, it would have been perfect! You get a much better result with these than with the 2 inverted mini sponge sandwich method I used in the book (which you can of course still use if you don't have one of these tins).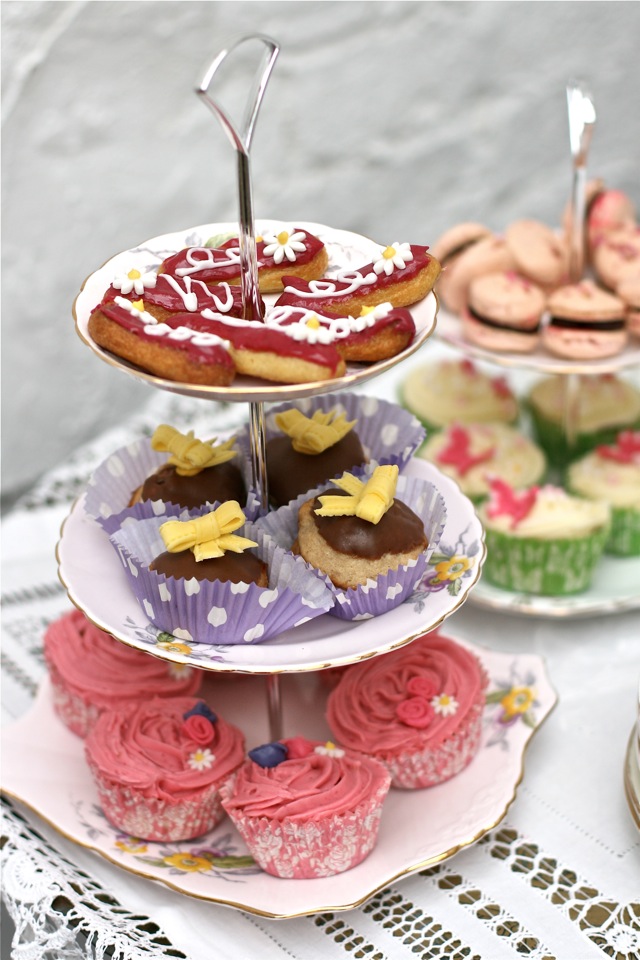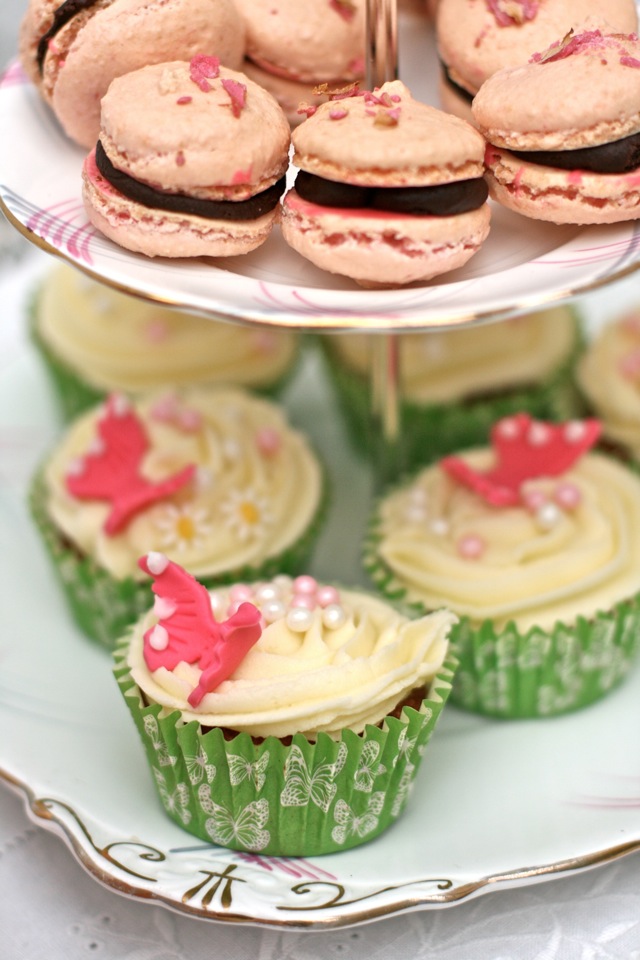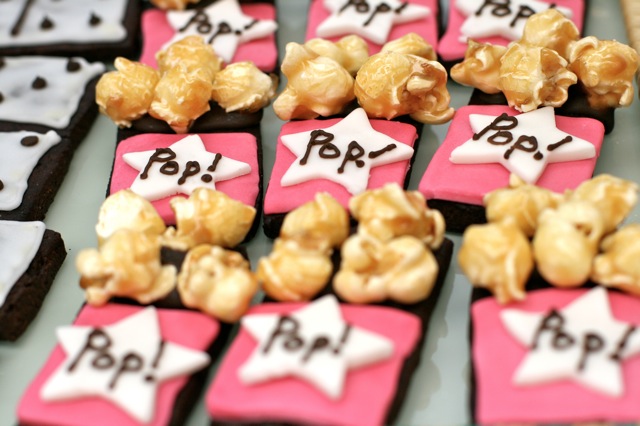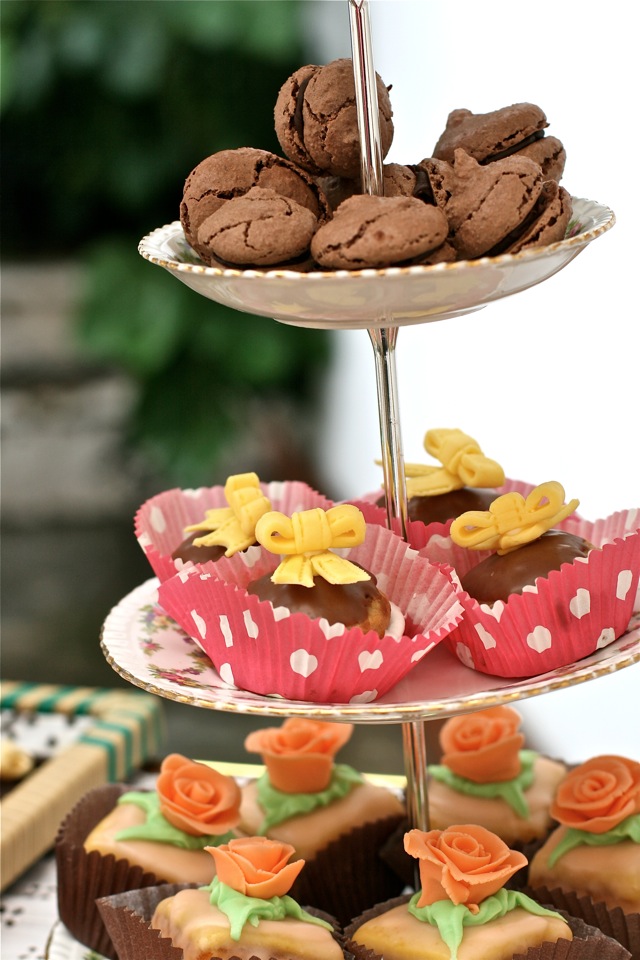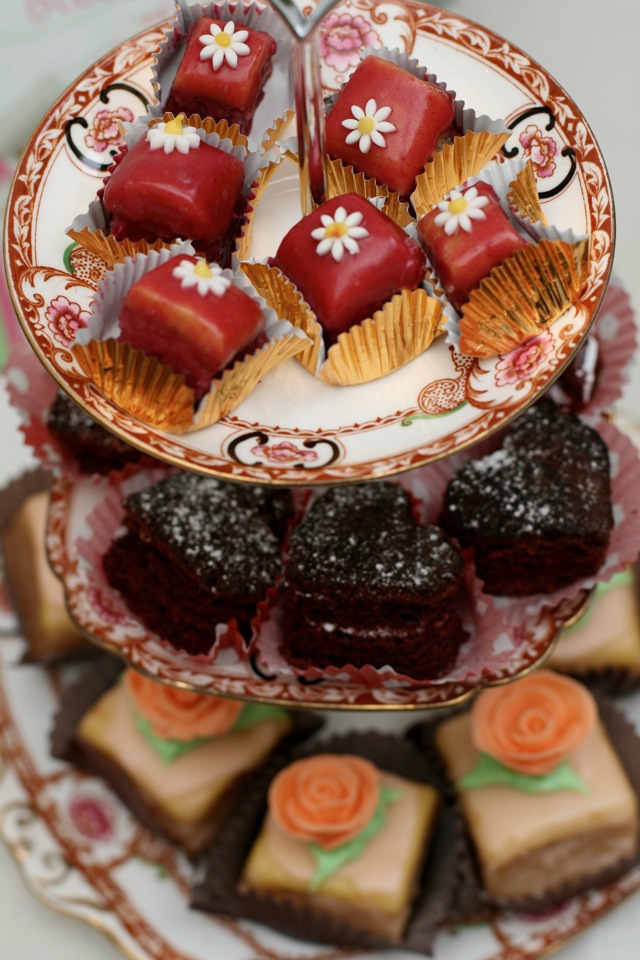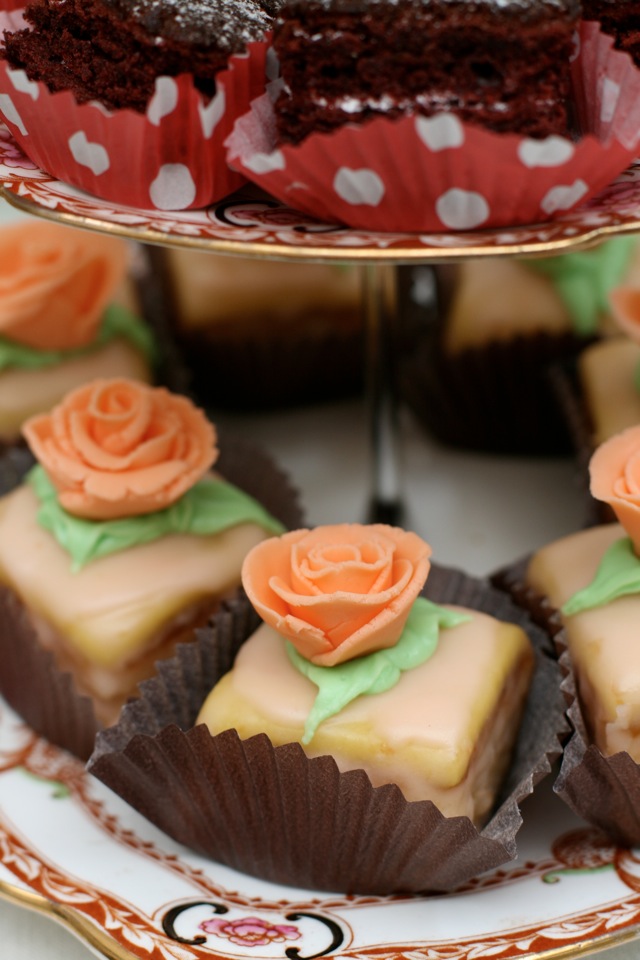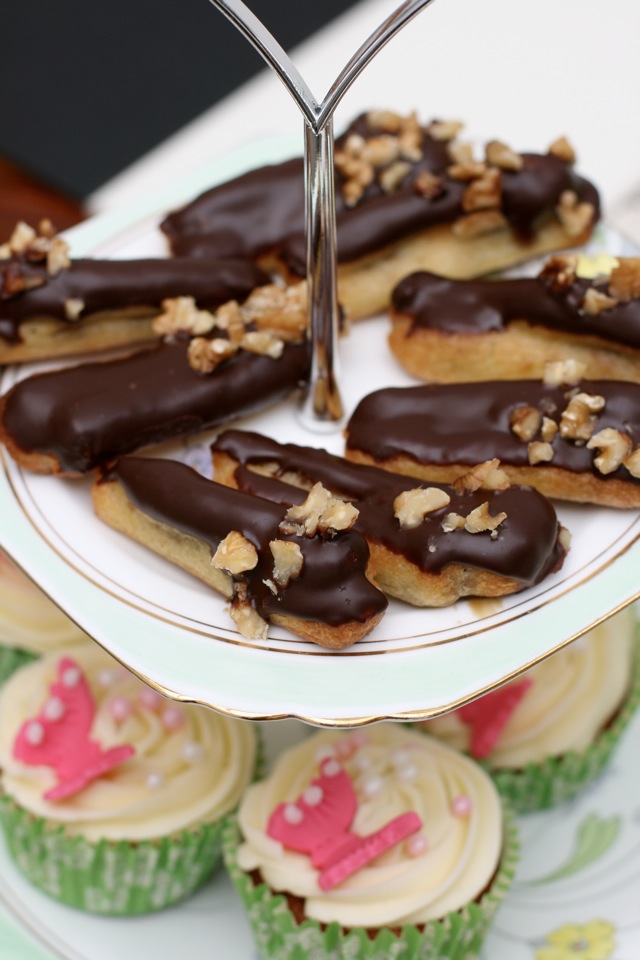 And finally a picture of my (rather tired and exhausted) self amongst the bakes – the photo was taken by Fuss Free Flavours Helen who tirelessly helped me for 48 hours leading up to the event as she did with some of the photo shoots in the book.
Big thanks also to Penny Fielding for the use of (the undercover part!) of her garden that day and Helen Smith of Eco Tea Cup Candles for the loan of her pretty vintage cake stands. Don't they show everything off fabulously?
Finally, I am delighted to report that we raised £40 for Bliss during the afternoon. Thanks to everyone who attended!
If you are tempted to make your own Sweet Bitesize Bakes then RUCraft.co.uk are offering an exclusive Maison Cupcake Cake Decorating Pack including the book and various sugarcraft tools for the discounted price of £29.99.
I will be doing lots of posts over the next few months showcasing techniques from the book and how you can combine the content to create new baking projects – so if you're new to collecting sugarcraft kit, this is the perfect place to start.
And finally, tell me, what would be your perfect sweet bitesize bake?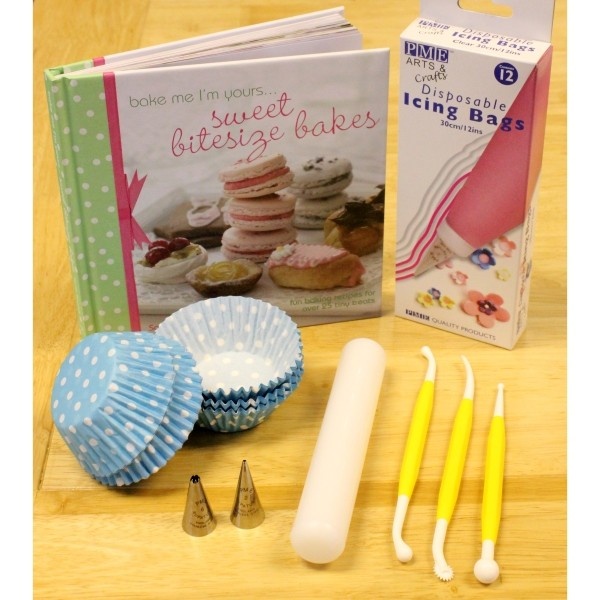 With thanks to Lakeland for the mini Victoria Sandwich tin.