Here is a bumper list of 50 useful tech tools and apps for bloggers!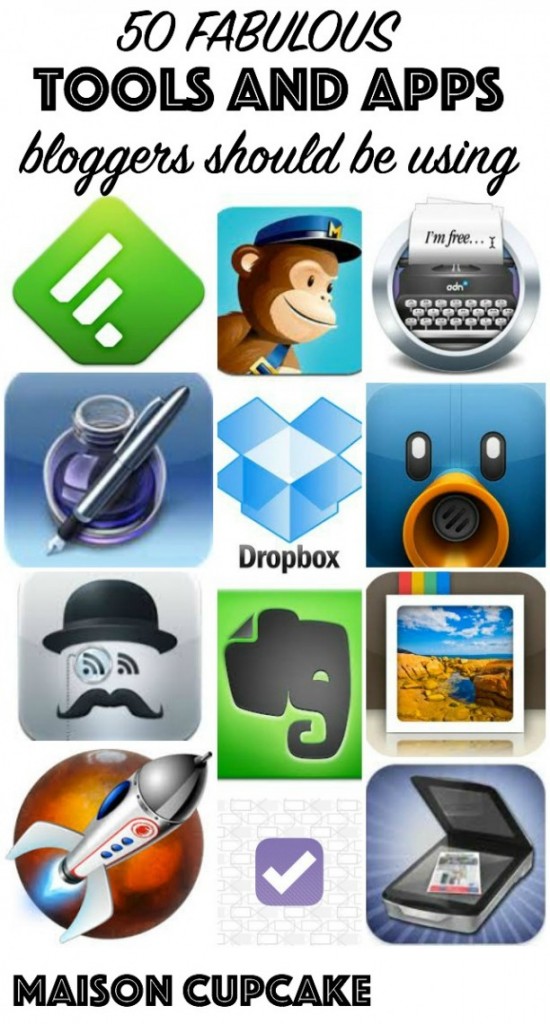 This a mega rundown of my essential tech tools, blogging apps, software, hardware and accessories that I've been meaning to share for ages.
In my early blogging days I read a great (sadly with the link long lost) post by Natalie Lue of Bambino Goodies stuffed with techy recommendations of tools I'd not heard of before. Five years on I'm often recommending my own list of apps and software to blogging friends so it made sense to publish my own list.
These tech tools are relevant for all aspects of blogging, not just food blogging. At least 75% of them I am still using on a regular basis. Some of them are free and those which aren't I've shown a current price.  I should confess this post has been on my to do list a few months so some of the graphics above might have been updated since iOS 8 came out.
This list is Apple-centric although I have mentioned a couple I have used on other platforms. Some of these tech tools can be used with different devices however I've sorted them by the primary device on which I use them.
Now I don't expect you to go out and buy all of them but here's the low down on stuff I've made most use of in the past year or two.
15 Smart ways to use your phone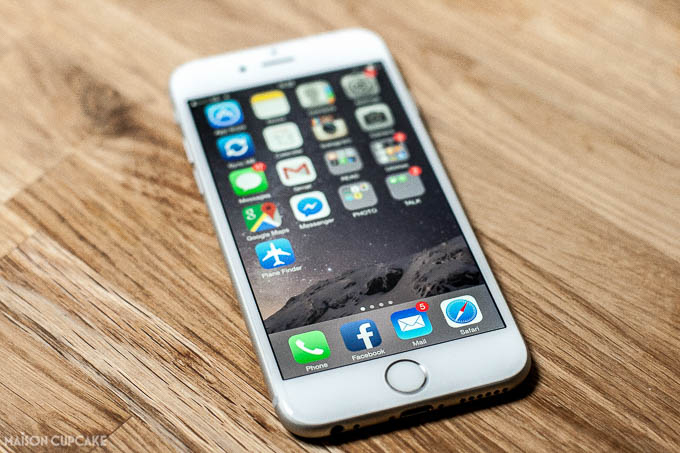 1. iPhone 6  (available on pay monthly contracts or from £539 at Apple Store)
My current phone is an iPhone 6 and it's my favourite iPhone yet. I was wedded to iPhone 4 for three years then disappointed by iPhone 5c's poor battery life and general lack of improvement. iPhone 6 has a screen around 30% bigger than iPhone 4, is lightweight and comfortable to hold. The camera is much improved from iPhone 4 and the battery lasts longer too. I don't bother with gimmicks like Siri but otherwise delighted with iPhone 6.
Before I enthuse about other Apple products below, I should flag up that we've always been an Apple household before the days of iPods and iPhones because my husband is a graphic designer. I am not blind to Apple's faults but it does make life easier if your desktop/ tablet / phone all run on the same platform. Although I might get on nicely with other platforms were I to use only Windows or Google hardware, the fact is that the device is use most is an Apple desktop which makes it more practical to use other Apple devices in tandem. If I had a PC desktop or laptop as my main machine, I'm sure I'd survive with the Windows platform. Only Apple performs better so I choose not to.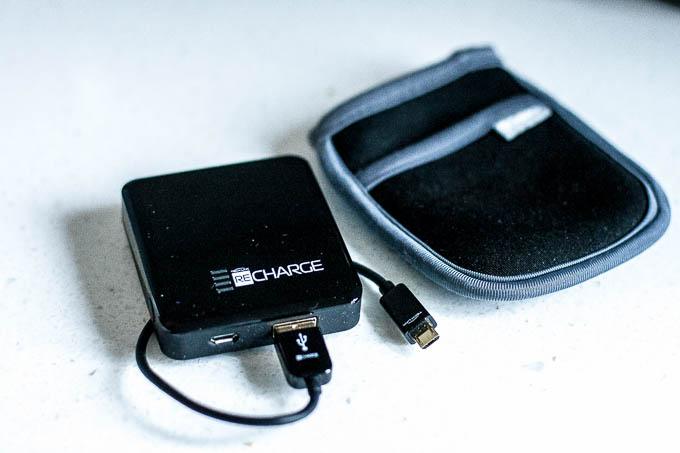 2. RECharge Portable mobile phone charger
A portable battery charger for iPhone, crucial for days you expect to be out all day hammering your smartphone. Mine cost around £40 from Apple store. Similar available at Amazon.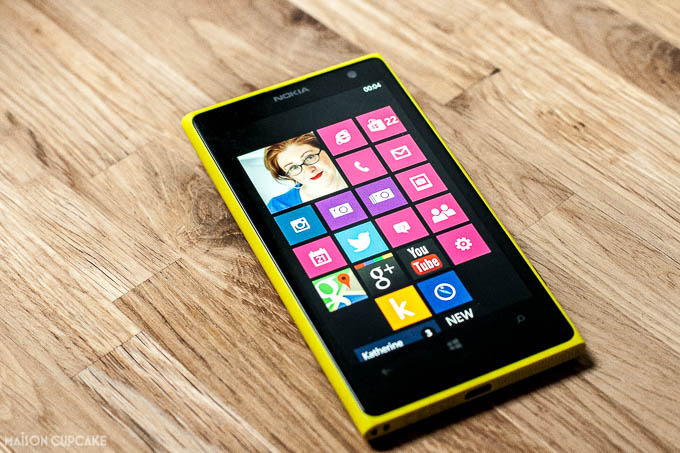 3. Nokia Lumia 1020 Windows phone (around £379 on Amazon)
In the past year I have also used the Nokia Lumia 1020 Windows phone. The major selling point of this device is the camera which is as good as a mid range point and shoot allowing you to manipulate ISO settings and choose different "lenses". A year after release and it's questionable whether there's another mobile phone camera that comes close to the 40mp Lumia 1020. The downside is that I found the Windows platform less reliable than Apple. The choice of apps is dismal and those that there are tend to be lesser quality than the Apple versions. Screens refusing to respond is a common frustration with all Windows devices I've tried. That said, the camera on the Nokia Lumia 1020 is SO good that it's worth keeping it as a camera in its own right.
4. CamScanner Pro £3.99 (free version available with ad content)
The scanner built into my printer is hopeless but now replaced by mobile phone app CamScanner. Photographs sheets of paper and converts the image into PDF files to forward by email or save. The clever bit is when you photograph sheets of A4 which look rhomboid shaped due to perspective and CamScanner stretches the shape back to a rectangle and brightens the page as if photocopied. The results are surprisingly clear and perfect for emailing a scanned copy of a document to someone from your phone or keeping portable copies of documents with you.
5. Diptic for iPhone (iOS, free)
Diptic is a straightforward app for creating photo collages from pics on your phone for you to post on Instagram or send to Facebook. It's very easy to use and apparently an instant prompt for more "likes" than usual if you make the effort to use it.
6. VSCO Cam (iOS, free)
Since Instagram's built in filters and tweakers are much improved, I've less call to use VSCO Cam nowadays although it's worth noting that pictures using it are automatically hashtagged #VSCOcam and those folks using it tend to take very good pictures indeed. So think of it as a social network within a social network.
7. StumbleUpon (iOS, free, also on iPad)
Around for donkey's years, StumbleUpon is a platform that many bloggers register with, stare at in a confused fashion then leave never to return. Those persevering with it however know it's a regular source of big traffic spikes. The trick, reportedly, with StumbleUpon is to do it little and often (and preferably very often) so the iPhone app is the perfect way to keep on top of your StumbleUpon liking regime. Weirdly it's more efficient than the desktop version.
8. Blog Lovin' (free, also on iPad and desktop)
Since the sunset of Google Reader, blog lovers have sought new ways to track their favourite reads so step in Blog Lovin' who offer an RSS based feed of your subscribed sites. I suspect most people will be familiar with Blog Lovin' on the main site with it's email deliveries of daily activity – but did you know there was a jolly good app to get your fix on the move too?
9. Bit.ly (iOS, free, iPhone and iPad and desktop)
Easily overlooked and as a social media site, Bit.ly can seem a bit pointless in its own right. However – Bit.ly is a "channel" used by IFTT (featured further down) so if you do create a proper Bit.ly account, you can arrange via IFTT to get everything you publish posted to Bit.ly and thus have a short link handy on your mobile device ready to paste into Twitter. Which means you can share your last blog post on Twitter with a short link. And as you build up an archive of all your old posts on Bit.ly, it means that if the mood takes you, you can dip in and find a short link to anything you published in the past. Neat eh?
10. ImageToText for iPhone (iOS, free)
If you can't be bothered to retype some text in a book or on sheet of paper, ImageToText takes a photo and converts it to an editable text document on your phone. You'll still need to do some tidying up but it can definitely save some effort.
11. Pages Manager for Facebook (iOS, free, also available for iPad)
Pages Manager for Facebook lets you use your phone to respond to comments on your Page as your Page rather than your profile. It also gives easy access to Facebook Insights to see how your latest Facebook page posts are performing without visiting a proper computer.
12. Pinterest for iPhone and iPad (iOS, free, also available for iPad)
For a long time there wasn't a satisfactory Pinterest app but now you can get your offical pin fix on the move. Surprisingly, it can be quicker to pin stuff from iOS devices than the desktop. Downside – the newsfeed doesn't show times how long ago stuff happened. The Pinterest iOS app also lets you edit board names, categories and your profile. My favourite feature on both iPhone and iPad versions is how you get an A-Z function to jump to the board of your choice.
13. Tweetbot 3 (iOS, £3.99 for iPhone, early iPad edition £2.29)
Tweetdeck always overwhelmed me onscreen and was rubbish on iOS. However I cannot enthuse enough about Tweetbot 3 which I believe offers just as good functionality on a small screen. Amongst Tweetbot 3's fabulous functions are:
1. View tweets by a list of your choice whilst leaving whichever list you were looking at last onscreen next time you open the app.
2. You can swipe tweets sideways to reveal entire conversations.
3. You can view user profiles quickly, report and block spammers.
4. Manage Twitter lists.
5. The mute function will shut up irksome users you're not quite ready to unfollow for one day, one month or permanently.
6. Tweetbot 3 will switch off junk generated by Paper.li, Triberr and a massive list of other third party garbage tweeting apps.
7. You can block words or hashtags (no more Strictly or X-Factor for me!).
8. Manage your DMs – it's actually easier to delete old DM's at speed from Tweetbot than it is inside Twitter on the web.
9. Seamlessly you can tweet from and manage all the above functions for multiple accounts.
10. View your starred tweets.
11. Retweet with a quote added.
12. Copy links to tweets or forward individual links to tweets by email.
To sum up, there's very little that Tweetbot won't let you do. Downside – it doesn't have a function to shorten links or schedule tweets but for that you can use Hootsuite.
14. Steller (iOS, free, iPhone)
Everyone's always looking for the next social network to take off and very possibly it will be Steller. Imagine Instagram but with miniature "stories" with a fusion of text and images. Steller's stella rise was indicated by being included as an already installed app on iPhone 6.
15. Analytics (iOS, free, iPhone)
Fed up of faffing checking your Google Analytics? Set up the Analytics app for instant access to your stats. Much easier to use than the website for OCD type peeking during the day.
10 Tablets and tech tools for them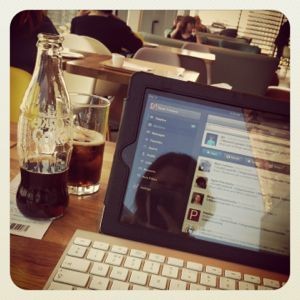 16. iPad 2… only with wi-fi keyboard
I've always used the iPad to fiddle with social media sites on the sofa at night but prior to getting a Macbook Air I took it to another level. Using a wireless keyboard over a Bluetooth connection, it is possible to type at your usual speed whilst retaining the touchscreen functions at the same time. Effectively it turns your iPad into a touchscreen laptop (and isn't it peculiar how Windows are leading the field here?). The Apple wifi keyboard is compact and barely wider than the iPad weighing very little. I can sling both in a bag for working out of the house without being limited to a two finger peck on an onscreen QWERTY.
That said, my iPad 2 is getting on a bit now. It's largely relegated to use as a digital radio (see iPlayer radio below), music player (see iTunes Match below) and Skype. My mother has just sold her iPad 2 for around £90 on Mazuma and put the money towards a new iPad mini. Since iPad 2 could very easily become obsolete by autumn 2015 if the next iOS update doesn't support it, I am considering doing the same although for different reasons as explained further down.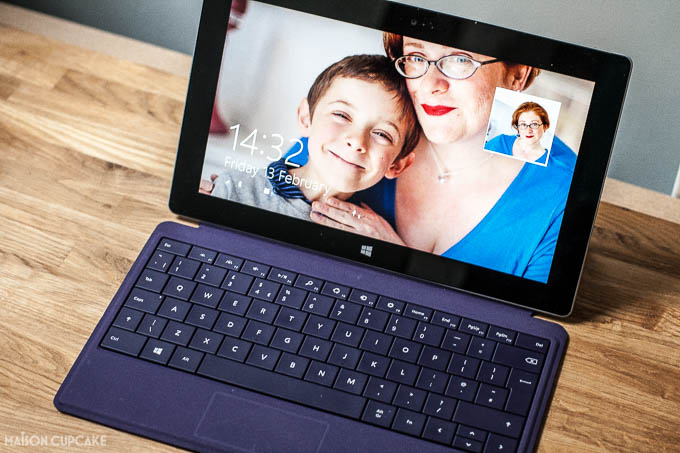 17. Surface 2 Windows RT tablet – from £399 on Amazon (keyboard sold separately £89.00)
Twelve months ago, when I was mainly using the iPad 2 with a wifi keyboard, the Microsoft Surface 2 Windows RT 32GB tablet held my affections for a while. For sheer typeability, portability and good looks, this machine is very attractive. If all I did was read emails, edit Microsoft Office documents and muck about on Facebook, this machine would negate the need for either iPad or laptop. Evernote, Dropbox and Buffer (all featured below) all work beautifully on it.
However, the apps available are deeply naff and too many in my experience didn't work at all. There were no decent Twitter clients, Pinterest had a mind of its own and four weeks after I received it, the screen froze and a 36 digit rescue code had to be entered to resuscitate it. I don't need aggro like that and was wary of trusting it much afterwards. There are some holes in how it integrates with iCloud (it will log into iCloud.com but refuses to scroll) and like the Lumia 1020 phone (above) and Lenovo mini tablet (below) the screen stops responding frequently meaning you have to reboot apps.
Think of the Surface 2 like a good looking boyfriend who treats you very badly who you keep hoping will take your relationship to the next level but never does. Feels good to hold though.
18. Lenovo Miix 2 8 Windows RT mini tablet (£289 on Amazon)
Dangerously cute, the Lenovo Miix 2 8 is a Windows equivalent of the iPad Mini. Measuring around 21 x 13 cm, it weighs just 350g and once you've had this in your paws on the sofa, the iPad 2 feels like a house brick in comparison. Fantastic for aimless browsing whilst you watch telly, hanging out on Facebook, generally idling on the internet. Less good for heavy duty social media sharing (it will drive you nuts). Handy for reading Kindle books on something bigger than a phone but lighter than iPad. Assuming you don't already have a Kindle that is. *Shrugs*
19. InfinitGallery (iOS, £1.49 on both iPhone and iPad)
Sick of scrolling through Instagrams on your tiny iPhone screen? Instagallery for the iPad shows you a screenful of 24 images at a time allowing you to dip in and "like" the ones you actually like. Or you can view pictures filling the whole screen and swipe through "liking" them quickly. You can even program it to play in a slide show mode with your thumb poised to like everything as it floats past (without giving yourself RSI).  Infinitgallery also lets you leave comments and search by keyword, the only thing you can't do it post pictures direct. You can also save lists of your favourite Instagram accounts for easy viewing.
20. Pages for iPad (iOS, £7.99 on iPhone or iPad)
Pages is Apple's equivalent of Microsoft Word. Whilst I actually prefer Word and struggle finding many equivalent functions in Apple's word processing app, the beauty of Pages is its iPad app (£6.99) which if you're using a wifi keyboard effectively turns your iPad into a laptop. Pages for the iPad lets you export files as PDFs or save copies to your iTunes or Dropbox account.
21. Flipboard (iOS, free, also available for iPhone)
Finding your Twitter feed too much information? Zoom in on the pretty stuff using Flipboard, a magazine style reading app best enjoyed on the iPad. Use Flipboard to digest Twitter main feed, Twitter lists (more on these below) or RSS feeds for individual blogs. Flipboard also comes with a list of the biggest blogs and some newspapers already offered.
22. Slide Shark (iOS, used to be free, now apparently from $8 per month)
This is going back a bit since I used it but if you have to deliver Powerpoint presentations on the move and would like to do so without a laptop there's now a way. Slide Shark also lets you reorder and edit slides. I am fairly sure this used to be free but apparently now "gone pro". So not essential unless you do lots of presentations on the move.
23. Feedly (iOS, free, iPhone and iPad and desktop)
After Google Reader shut down, several providers vied to pick up disgruntled RSS fans. Feedly is my favourite way to keep up with RSS feeds and although there are versions on iOS, personally I prefer the desktop version. Lets you send stuff to Facebook pages, Twitter, Google plus pages (but not profiles) and Buffer. Offers full flexibility how to view feeds, whether in list form, as previews, tile view or full. I mourned the loss of Google Reader as much as anyone but Feedly is actually a nicer service. If only it let you send stuff to Stumble Upon though…
24. Mr Reader (iOS, £2.99)
Another RSS reader app very similar to Feedly although the benefit above Feedly is that you can send stuff to Pinterest and a few more places not offered by Feedly – things I've never used like Instapaper and Pocket.  I've no ideas what these are but feel free to comment below if you can enlighten us.
3 Ways To Use Cloud Storage
25. Dropbox (iOS for iPhone and iPad with desktop version. From free with monthly subscriptions for more storage)
Dropbox is like an off-site back up. There is a Pro version giving access to more memory but it's possible to build up around 6GB for free if you recommend friends etc. A Dropbox folder on your desktop or device permanently syncs with the online account. So you can type documents on the iPad, save them to Dropbox and see them on the desktop machine. Or vice versa. You can also share Dropbox files with other Dropbox users making it great for team projects. The annual subscription offers 1TB storage.
26. iCloud
My iCloud account has 5GB storage for free which is enough for all my iOS apps and live emails. I don't use it for documents, for that I use Dropbox. The syncing of iCal, reminders, tasks and contacts is much more reliable since OS X Mavericks (and now Yosemite). I'm actually a fan of analogue methods for calendars having been stung by bad synching of iCal with Google Calendar in the past where everything quickly multiplied into a vortex of whirling chaos. iCal and Google Calendar speak to each other properly now but this is one thing where I prefer pen and paper!
For work documents I use Dropbox for everything else and am even avoiding using the hard disk space on my desktop and laptop machines.
Which leaves one main use for iCloud (apart from the most recent 1000 photos in photo stream) and that is to store email. I transfer all emails from my various inboxes to a series of iCloud folder which means they're always accessible online from any device and offline too on the desktop. I archive old emails by putting them in a separate Gmail account which is visible within Apple Mail. This makes them searchable on my desktop machine but stops them clogging the iCloud account.
27. OneDrive (iOS apps, free, iPhone and iPad and naturally all over the Windows platform)
Say you want more space than a free Dropbox and free iCloud will give you, Windows' cloud storage service One Drive also offers 15GB free and 1TB for a year with Microsoft Office plans.  In theory, OneDrive can be synced with folders on desktop Macs although my experience was that them syncing was patchy. But you could always view the OneDrive account online and download bits and pieces as you need them. If you have some digital stuff you wish to archive in a different "bucket" to everything else this could be a competitively priced solution.
18 Desktop Delights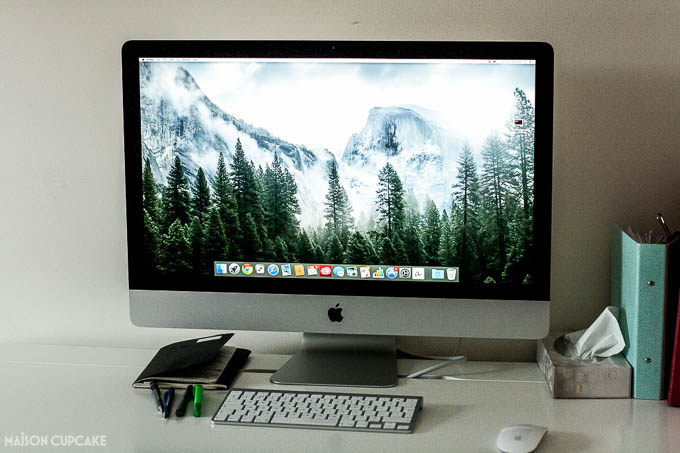 28. iMac 5k 27″ running OS X 10.10 Yosemite (from £1789.99, Amazon)
This current incarnation is our fourth iMac in 16 years. For heavy duty photo and video editing, a desktop machine is more comfortable than a laptop and for efficient social sharing, you quickly outgrow the limitations of phones and tablets. If you work from home full time and have the space a desktop is the ultimate workhorse for every task. This machine has retina display, 27″ screen, 8GB ram and 3.5ghz processing power. Applications open and close in the blink of an eye and with me storing almost every file in the cloud nowadays, I hope to keep it that way for a long time!!
29. IFTT (If this then that – on iOS iPhone, iPad or desktop – free)
IFTT literally means "If this, then that". You program it to do automate tasks when different things happen. There's a mix of around 40 platforms or "channels" from which you can personalise a myriad of "recipes". My IFTT recipes have included:
1. Sending every new blog post to bit.ly
2. Sending instagrams with certain hashtags to a folder in Evernote
3. Sending tweets with certain hashtags to spreadsheets in Google Drive
4. Sending instagrams with certain hashtags to certain Facebook pages
5. The list is endless.
Yes there are other services to automate cross posting but in my experience, IFTT is the most reliable and you can see at a glance whether functions are active. Rather than a scrambled API mess that leads to you tweeting your last blog post six times in fifteen minutes. Something to bear in mind though is that you can only link a single Twitter or Tumblr account to one IFTT account. But you can always create more than one IFTT account to trigger actions elsewhere if you run multiple accounts on one platform. Another gmail account is all you need to set up further IFTT accounts.
30. Omnifocus 2 (iOS and desktop, £14.99 for iPhone, £22.99 for iPad, desktop version $79.99)
The Rolls Royce of productivity apps for Getting Things Done aficionados. Omnifocus will set you back a hefty £60 or so to install across phone / tablet/ desktop but is hypnotically pleasing when you do. You don't need to invest in all three versions, they do work independently but if you have all three they do sync perfectly.
You can organise tasks by date, by type, by "perspective", by folders. You can project manage by having only the "next action" in a project visible. If you have read Getting Things Done by David Allen, Omnifocus offers a high tech – possibly too sophisticated – task management system with a "review" prompt to stop older things getting buried and lost. Your lists will look beautiful. What you've crossed off gets archived so you have the satisfaction of seeing what you've achieved rather than being demotivated by a never ending to do list.
The bummer is that having replaced my desktop, the Omnifocus desktop version isn't licensed for my new machine and I didn't really wish to carry on using it only on the remote devices and have been hesitant to pay for the desk version twice in two years. I flipping miss it though.
31. Lightroom 5 (£8.57 per month alongside Photoshop via Adobe Creative Cloud Subscription)
I blame iPhoto for grinding my old iMac to a standstill hence I have switched to Lightroom 5 recently. This is new territory for me and there's a lot to learn before I even use the Photoshop part of the monthly subscription package.
Even without reading the manual though, Lightroom 5 has allowed me to watermark, edit and export images with more control than iPhoto ever did.
32. Microsoft Office (from £5.99 per month) vs Apple equivalents (Pages, Numbers, Keynote)
Given a choice I'd still be using Microsoft Office. However when I previously upgraded from Mountain Lion to Mavericks on my old iMac, I noticed a huge increase in screen freezes and crashes which I believe were linked to Apple just not wanting to play ball with Office. Hence forth I've declined to install MS Office on the new iMac and satisfied myself with the iWork suite of Pages, Numbers and Keynote. Thus far I have had no problems with work for myself although it would appear PCs are less able to convert outgoing Apple iWork files than Apple is to handle incoming Office files from PC users. If push comes to shove I'll install Office again, and I do think it's a superior system to iWork.
33. Impression (iOS and desktop versions, from £1.49)
Prior to investing in a Lightroom subscription, Impression was my favourite app for adding watermarks to images. It used to be a plug-in for iPhoto but more recently has worked as a standalone app for desktop and remote devices alike. A great solution to watermark pictures with image files (such as logos) and text offering full control for sizing, colour and opacity. Very efficient for watermarking images in batches although you do have to watch that a mix of portrait and landscape pictures will result in different sized watermarks. Lets you save pre-sets for watermarks you use repeatedly.

34. ManageFlitter (desktop, free and from $12 per month)
Not being obsessed with my Twitter these days I've never paid for Manage Flitter but it is worth a periodic hoover out. The free version of Manage Flitter will let you suck out any troublesome Twitter accounts that tweet too much, not enough, have "Egg Head" avatars or just look generally spammy. It also lets you examine which accounts are not following you back in order to unfollow these if you wish. The account clean up has a daily limit in the free version but you can cheat by seeing which accounts fall into a category then unfollowing them manually on the main twitter site. Good for an annual spring clean but try not to take it personally if folks you thought liked you have gone. (But at least you can now unfollow them back without feeling any guilt!!)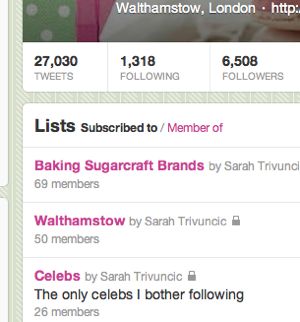 35. Twitter Lists (free)
People don't tend to talk much about Twitter lists so I'll make the assumption they're under utilised. Certainly they're very click heavy and tedious to set up via main Twitter website so I sympathise people don't get around to it.
I believe however it's a worthwhile project (after you've had a clean up with ManageFlitter or similar) to scroll back through your followers and create some lists. The list I maintain most diligently is the one of people I have met – so if I've met you there's a 95% chance I'm following your tweets closer than the main feed which I mostly only view on the desktop.
Lists also allow you to follow people without actually following them – I have a Celebs List that I only look at occasionally for some amusement without having them clutter up my feed distracting me on a daily basis. See also Tweetbot 3 above which is fantastic for editing Twitter lists.
36. Hootsuite (free and monthly subscriptions for Pro version)
With it's rapidly moving columns layout, Hootsuite looks very similar to Tweetdeck but it's web based rather than an application you download. As said previously, I didn't like Tweetdeck and was nearly put off Hootsuite for the same reason.
I rarely read or use tweets on Hootsuite but it's brilliant for scheduling tweets. The Pro version lets you upload tweets from a csv file in bulk – great for daily reminders of blog events! Hootsuite also shortens links for you without faffing about visiting Bit.ly but only on the desktop version. The Hootlet bookmarklet for Safari or Chrome allow you to share webpages to your Hootsuite either immediately, scheduled or automatically drip-fed.
Hootsuite isn't just for Twitter, you can read and manage multiple accounts for Google Plus pages and Facebook pages. It also offers apps to view streams of your instagram account.
37. Buffer (iOS apps for iPhone and iPad, desktop version, free with Pro subscription)
Another tool for sharing to schedule is Buffer which can be used directly from your browser or via RSS feed readers such as Feedly and Mr Reader (featured above). Buffer is free for up to ten queued items per platform and has a monthly Pro subscription to queue one hundred.

38. Viral Tag (free with monthly Pro subscriptions)
Take the labour out of Pinterest by scheduling pins to as many boards as you like over a time period of your choice. Up to 200 pins per month are free although if you send 10 pins to 20 boards each you'll quickly gobble up this allowance. Needs to be used carefully so not to look spammy but can be great to drip feed pins of your content throughout the coming days/weeks. Each set of pins can be programmed to auto publish at a set interval i.e. you might program 10 copies of a pin to publish every six hours or every two days until they've all published. It works best if you set several batches of auto pins to run in the background and then visit the site every couple of days to pin single pieces of other peoples' content maintaining a good mix rather than being the bore who only pins their own stuff everywhere 30 times and does bugger all inbetween.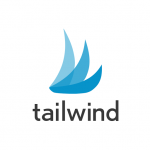 39. Tailwind (free with monthly Pro subscriptions)
Tailwind also offers paid subscriptions for pin scheduling although I've not used it. My reason to use Tailwind has been the analytics (although Pinterest does offer business accounts analytics now). See at a glance which of your boards have the most followers, which have the highest ratio of re-pins and more.
40. Mailchimp (desktop with free iOS versions with limited function for iPhone and iPad)
I have tried several email newsletter providers but Mailchimp is the one I have stuck with the longest. I found the interface for Feedblitz baffling. YMLP ("Your Mailing List Provider") gobbled up my newsletter template without saving 2 hours worth' of work. Mad Mimi looks nice and is easy to use but lacked the control I found in Mailchimp. Mailchimp is free for up to 2000 email addresses and gives a star rating for subscribers according to how often they open your newsletters. So you can kick disengaged subscribers off the list if you are creeping towards a higher payment threshold. Downside – the interface is clunky and the monkey references can pall after a bit.
41. Evernote
Some people are evangelical about Evernote. It lets you upload text, whole documents, links, actual web pages, audio clips and images. Content is organised in "notebooks" and searchable by personalised categories and tags.
There are entire books devoted to ways to use Evernote – managing expenses, team projects in shared online notebooks, databases of recipes to name but a few. I've mainly used it as a clipping service for pages I want to bookmark – mostly techy tips and tricks I haven't got around to trying out yet.
Benefits of Evernote are being able to sync content between your desktop and devices. This happens over the web rather than wifi. Evernote give you a reasonable monthly allowance before prompting you to upgrade to a Pro account however clipping lots of images will swallow this up faster than text. Downside – I've found it slow to sync on opening.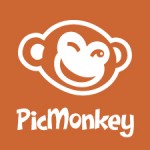 42. Picmonkey (free or Royale monthly Pro subscription from $33 annually)
Can there be any bloggers left who don't know about Picmonkey? This online photo tweaking app sprung up around the time Google shut down Picnik. Initially it was all free but Picmonkey now chops and changes which functions hide behind the Pro version.
A lot of it is still free so you can assemble collages and write text over images. (If you find Picmonkey a poor replacement for Picnik, did you realise that the image editing function buried inside Google Plus photo albums was virtually identical to Picnik?)
Picmonkey gives more editing options and despite not being able to save images mid edit to work on later, is fast, efficient and very user friendly. Downside? Picmonkey is so popular nearly everyone's photos look like they were edited in bloody Picmonkey. And if you get wedded to a free font for your brand's online look, it could go behind the pay wall at any time. More recently though Picmonkey has let users type text with any fonts on their own computers so if you could buy a font from MyFonts.com or similar.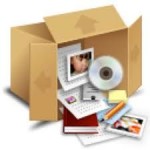 43. Ecto for desktop (Mac only, $19.95)
The joy of Ecto is that you can still compile blog posts offline even if your internet is misbehaving. Initially I used it for uploading picture heavy posts – it grabs images from iPhoto and ads them in bulk to posts in whatever order you click on them. WordPress now makes it easier to upload pictures in bulk (at one time it was a click heavy nightmare) but I still mostly use Ecto for posts with more than 3-4 images.
You can resize images, edit file names and alt tags inside Ecto. Only uploading images at their display size saves space in WordPress meaning your database isn't carrying excess weight slowing the site down for readers. Plus people can't grab your images at full size, only what they're uploaded as. Ecto lets you add categories/tags and schedule publication times.
One of the best functions is linking directly with your Amazon associates account adding affiliate links and product images without hunting for them in Amazon. One single Ecto window lets you create posts and publish to multiple blogs.
Downsides – I also wish you could edit the default upload size – it's 480 pixels and image sizes can only be edited individually. Ecto can also add more code into posts than if you'd compiled them inside WordPress – which can be a pain to wade through in WP's html view if your formatting goes squiffy. If you edit your post categories, Ecto won't update these unless you delete the Ecto account for that blog and enter it anew. Despite these downsides I still like Ecto a lot. N.B. Apparently the PC version of Ecto is useless.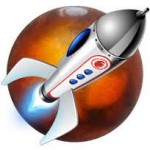 44. Mars Edit $39.95
Another excellent program to edit WordPress posts offline, the advantage Mars Edit has over Ecto is being able to upload images at a set size in bulk rather than individually tweaking them. Downside? Mars Edit can drop file names and alt tags once uploaded to WordPress.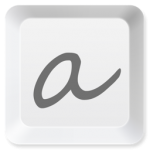 45. aText (desktop £3.99 in App Store)
Always find yourself typing the same thing repeatedly? This text expanding program lets you personalise shortcuts to insert pre-programmed clips of text and/or images.
Use it to speed up typing my name, URL and email address when commenting on blogs, enter frequently used blocks of html code into WordPress or machine-gun fire standard replies to email enquiries.
5 Things to entertain/distract you whilst you should be working: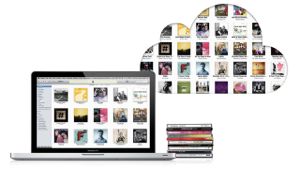 46. iTunes Match (£21.99 annual subscription)
I don't sync my music collection with the iPad, several thousand tracks live on my desktop computer. My iPod is rather old and synching is a hair raising will it/won't it wipe the entire collection.
I'm not a lover of downloaded music. Of the 200 or so tracks that I have downloaded from iTunes in the past 5 years, an alarming 20 or so are no longer available in the iTunes Store. This means that when you upgrade your machine or add a new device to your iTunes account that the new device cannot play the track you previously bought and can still play on the old machine. You don't buy music from iTunes, you buy a license to play it whilst it's in their store. So I prefer to buy hard copies of CDs and upload them to my desktop machine.
iTunes Match costs £21.99 per year and allows you to stream whatever is on your hard disk through iTunes Store anywhere else you have access to a Wifi connection. So today I sat in a cafe with wifi using my headphones to play music that isn't on my iPad but on my computer at home. It gives you access to your entire collection without clogging up the memory on the iPad. Anything you've played on a device is then downloaded there (kind of like Kindle books are either in the cloud or on the device as well). The downside is that those tracks which aren't available through iTunes can't be streamed on iTunes Match.
47. Wi-fi on the London Underground (free via Virgin Media)
How did we survive before wifi on the tube? A time when we had to stand waiting in ignorance waiting for late friends seems such hell nowadays. And for a long time after mobile phones arrived people would go off grid when on the tube. Well not anymore.
Social junkie that I am, I get a kick out of messaging friends (I'm about to meet) on Facebook which station I'm in. The wifi, accessible via your Virgin Media broadband log in (amongst other methods) only works between stations, often picking up the signal just as the carriage doors slam shut and train rattles back into the tunnel. But it's long enough to update your Twitter stream or send a message saying "At Finsbury Pk ETA 20 mins Xxx"
48. iPlayer BBC radio (iOS, free, iPhone or iPad versions)
As mentioned above, my iPad 2 now almost uniquely functions as a digital radio playing my favourite station BBC London 94.9. My analogue radio is a beautiful Roberts model in denim blue however the locality is blighted by pirate stations and even walking across the kitchen alters the signal to some crazy drum and bass guy rather than Vanessa Feltz. I now enjoy the dulcet tones of Robert Elms unfuzzled on the iPlayer radio app whether this be from the iPad in the kitchen or from my iPhone headphones at the gym.
49. Netflix (iOS or desktop, free, iPhone or iPad versions)
Yes yes Netflix is for telly but my goodness how frustrating is it to surf what's on there using the remote control? Far better to use one of the apps or desktop version to compile and edit your play lists. And I can play films on the iPad too.
50. Find Friends (iOS, free, iPhone or iPad versions)
And finally. Find Friends, or "Find My Husband" as it's known in my house. The Find Friends app shows you where someone is so I can tell whether my other half has left work yet and more importantly how close he is to the front door before I start making dinner.
I hope you found some new and useful tech tools to try out from this list! Apps and software are always being updated so some of the functions I've mentioned above may differ slightly – for better or worse.
Did I miss out one of your favourite tech tools? Tell everyone about it below!
Windows products provided as samples by Microsoft. All other items my own purchases. Affiliate links used.