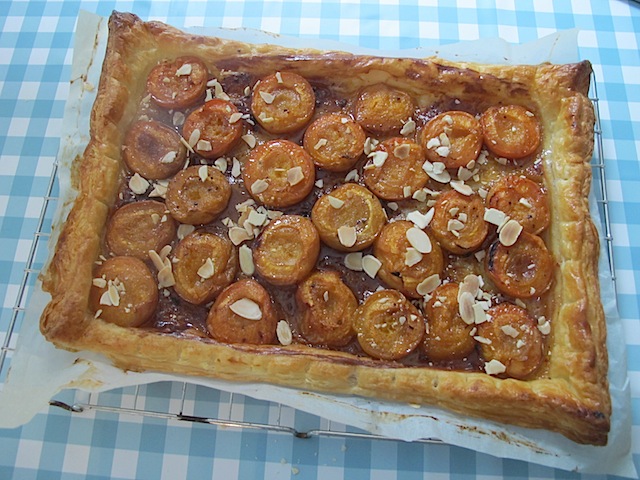 Believe it or not, this recipe was inspired by a totally different savoury recipe, Charlotte Pike's lemon and courgette tart with pesto.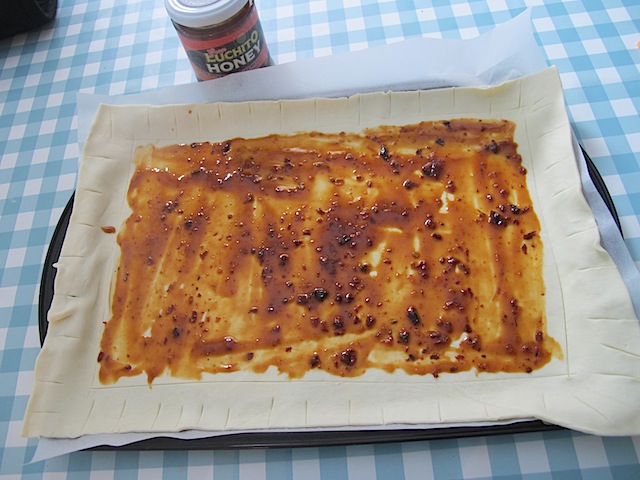 I admired the idea of baking the fresh produce for 15 minutes, smearing a rectangle of puff pastry with something yummy out of a jar (in this case Gran Luchito smoked Mexican honey with chilli rather than pesto), top it with the fresh fruit or vegetable (in this case fresh apricots rather than courgette) and hey presto, you have a fabulous tart.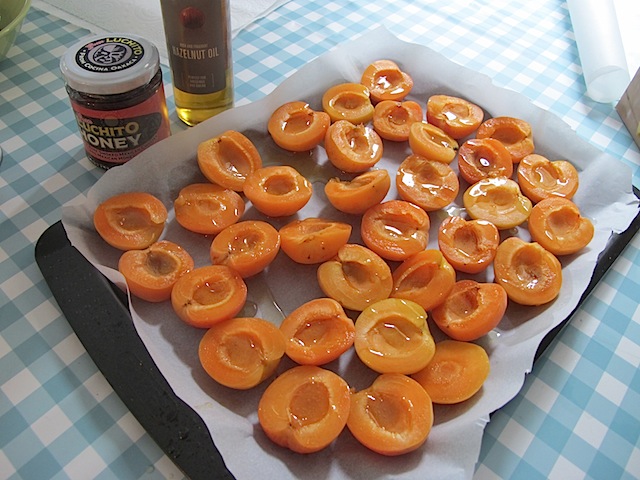 Rather than olive oil, I drizzled my apricots with hazelnut oil found in M&S but you could use ground nut oil as an alternative.
If you cannot get hold of the Gran Luchito honey then use a dark runny honey sprinkled with a few chilli flakes. But I'd recommend hunting down the Gran Luchito as it has a depth of flavour of its own – the smokiness is what really makes it.
I'd recommend serving this tart alongside good vanilla ice cream. We even had it for breakfast in the manner of French pastry!
Apricot Tart with smoked Mexican honey


Ingredients:

12 fresh apricots cut in half and stoned
2 tbsp hazelnut oil
1 roll of pre-made puff pastry
2 tbsp Gran Luchito Mexican smoked chilli honey.
a little egg or milk to brush the pastry
1 tbsp demerara sugar
small handful of toasted flaked almonds
Directions:
1. Remove the puff pastry from the fridge around 30 minutes before baking, in accordance with pack instructions; preheat the oven to 200c / Gas mark 6.
2. Lay the apricot halves on a baking sheet lined with parchment paper and drizzle with hazelnut oil.
3. Bake for 15 minutes until softened but not browned.
4. Unroll the puff pastry onto another baking sheet lined with parchment paper. Trim to fit. Score a 5cm border around the edge.
5. Smear the surface inside the border with the Gran Luchito chilli honey. Arrange the apricot halves on top.
6. Sprinkle with demarara sugar and bake for 20 minutes until golden brown. Keep an eye on it and move to a low shelf in the oven if in danger of scorching.
7. Once cooked sprinkle with top with crumbled flaked toasted almonds. Serve hot or cold, it will keep for 72 hours in the fridge.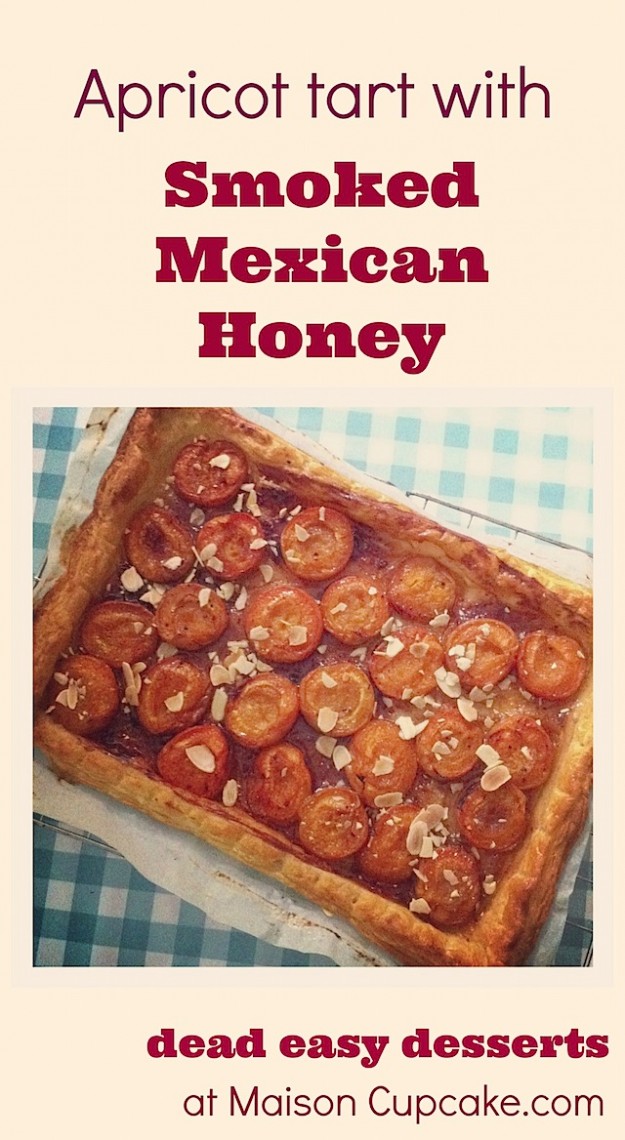 With thanks to Gran Luchito for product sample.