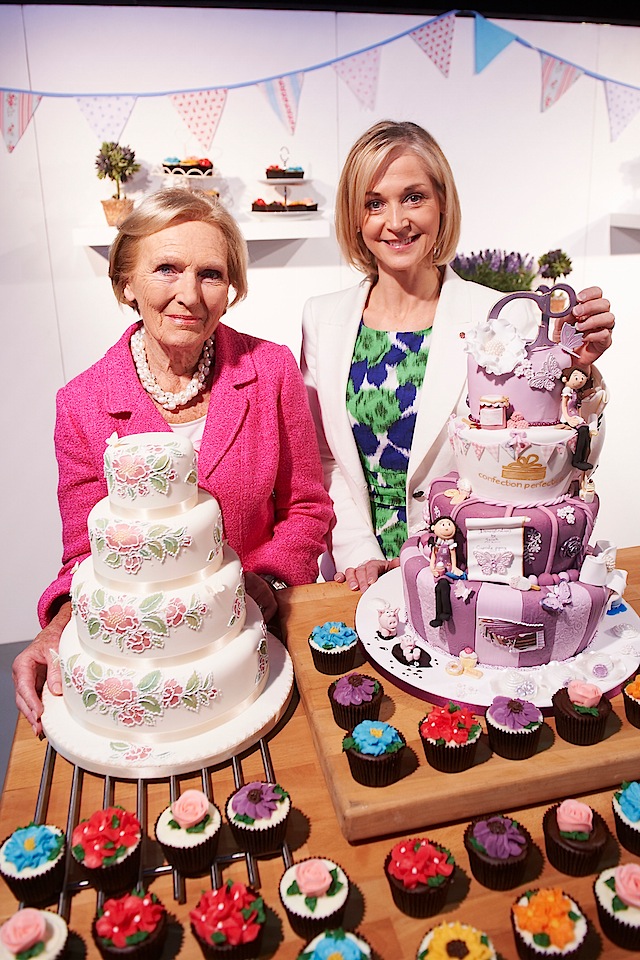 Mary Berry and Mich Turner have been announced as headlining baking acts at this autumn's Cake International – The Sugarcraft, Cake Decorating and Baking Show at the NEC, Birmingham from 8-10 November 2013.
The fairy godmother of baking, Mary Berry demonstrate favourite bakes in the Cake International Theatre. Sugar craft supremo Mich Turner MBE of Little Venice Cake will show her amazing ninja piping and technical cake decorating skills. There will be a VIP area for them to meet fans and sign books.
The show will also include:
Live PME Cake Decorating Competitions
An authors' kitchen with cake authors demonstrating favourite recipes from bestselling books
National Cupcake Week Championship finals live at the show
Over 100 exhibitors offering the latest cake decorating paraphernalia under one roof.
Mary and Mich will officially open the event on Friday 8th November. It will be the 20th anniversary Cake International show.
The shopping at these shows is always the biggest draw for me – it's like Westfield for cake. I love being able to see products in real life instead of pictures on a mail order website. Probably most of your favourite online baking suppliers will be represented and this is a rare opportunity to compare products and prices on the spot rather than flitting between websites. Best of all, you get to take all your booty home with you on the day!
Tips to get the most out of consumer shows:
Carry a light bag with plenty of cash – not all the stalls have debit card facilities
Don't drink too much, the loos often have massive queues
Wear light clothing. It gets hot in there with so many people.
Arrive early at any demonstrations – seats being filled 45 minutes ahead is not unusual.
Scout around before buying stuff – buy heavy items later in the day.
Especially later in the day, negotiate on prices if you are making a big purchase. I got £25 knocked off £125 of cupcake courier boxes when I went to Cake International at ExCel last year.
Advance tickets start from £12. For more details visit cakeinternational.co.uk
Photo: Cake International