With £500 Canvas Holidays vouchers you could be nearer to Disneyland Paris than you think.
I badly wanted to visit Disneyland when I was a child.
Disney was the magical treat served up on miserable bank holidays as "Disney Time" clips. Every Easter, May Day and August I craved to see the dancing mushrooms from Fantasia. I wanted to jump through a pavement and sing Supercalifragilisticexpialidocious like in Mary Poppins. I wanted to see the castle and the fireworks.
Then one day on John Craven's Newsround they made a spectacular announcement. They were going to build a Disneyland in Europe. The bad news was, I would no longer be a child by the time it was finished. Fast forward more than 20 years later and I'm still yet to visit Disneyland Paris.
The good news is I can now enjoy the magic of Disney again through the eyes of my son. Having children is a great excuse for the young at heart to visit theme parks again.
The first film I took Ted to see was Disney's The Princess and The Frog, a modern release but in a nostalgic Disney style. Ted has since watched Mary Poppins (he likes the bedroom that tidies itself funnily enough), Jungle Book and many more. And Ted loves theme park rides so Disneyland Paris would be his dream holiday.
We have enjoyed several self catering holidays in France but I hadn't realised you could camp near Disneyland Paris.  Canvas Holidays have two resorts within a short drive of Disneyland Paris; Camping les Etangs Fleuris and Camping la Croix du Vieux Pont.
Win £500 Canvas Holidays Vouchers in Disney competition
To make it easier for you to make that dream trip to Disneyland Paris, Canvas are holding a Disney themed competition with a prize of £500 in Canvas Holidays vouchers which can be used to stay at one of their parks in proximity of Disneyland Paris or alternatively Parc Asterix.
All you need to do to win the Canvas Holidays vouchers is email Canvas Holidays a photo of your child dressed up as their favourite Disney character. They'd also like your child to include 50 words explaining who the character is and why they've dressed up like them.
For full details please visit the Canvas Holidays blog  – http://blog.canvasholidays.co.uk/2014/06/26/dreaming-of-disneyland-this-could-be-your-chance/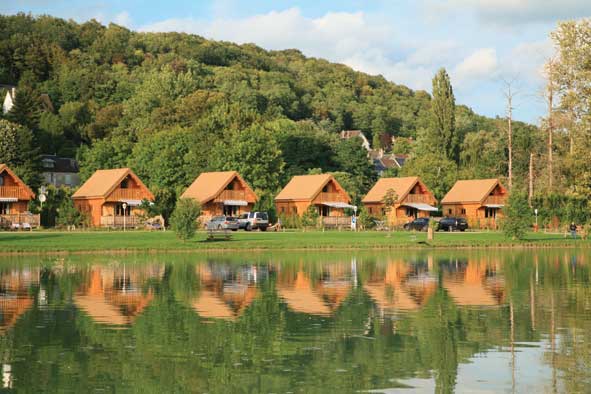 Post sponsored by Canvas Holidays. For full details of the competition including terms and conditions of use of the Canvas Holidays vouchers visit this post on the Canvas Holidays blog. Photos supplied by Canvas Holidays depicting Camping Les Etangs Fleuris, Camping La Croix de la Vieux Port and Disneyland Paris.