Make this easy lemon sunflower cake for a lazy summer's day. The perfect centrepiece for a summer party table.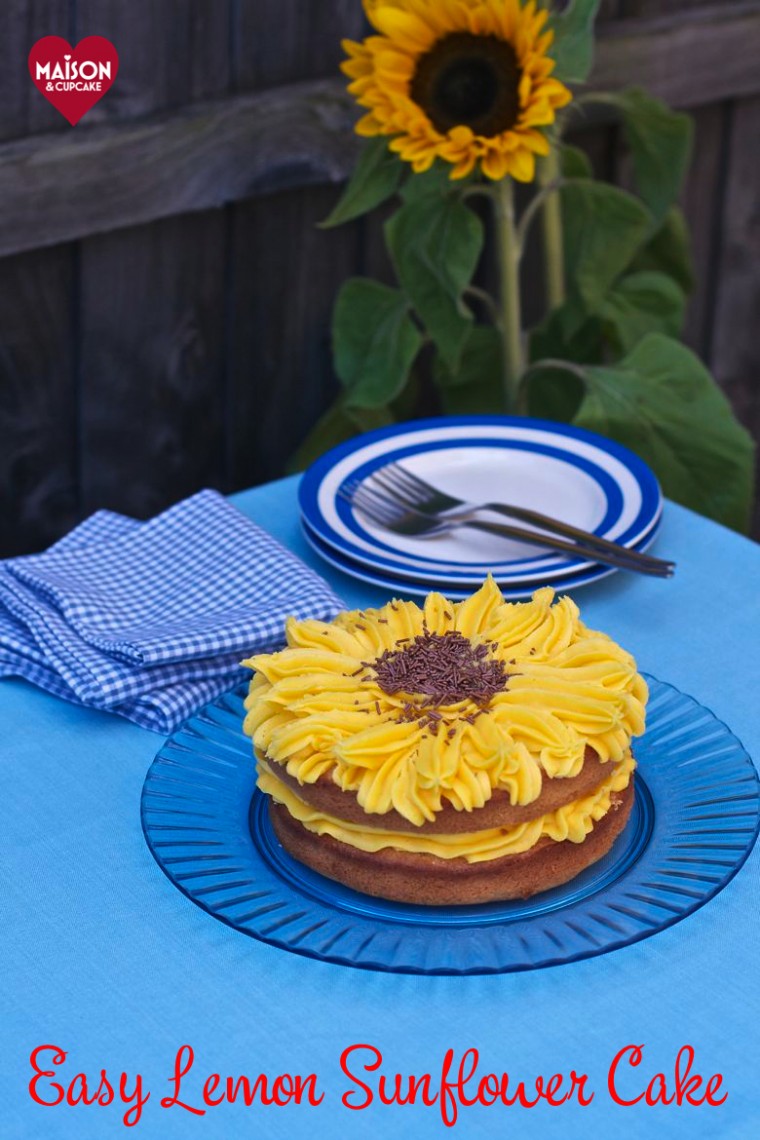 A quick and easy cake to ease me back into blogging – I never meant to vanish but blink and suddenly two days is two weeks.
Yesterday I downloaded an ebook called Project Organise Your Entire Life and one of the introductory paragraphs talks about how you sort of sort yourself out for a bit then the whole family gets sick. Or in my case, just me and that tends to derail the blog. Primarily instead, whilst recuperating, I am frantically treading water feeding and administering the family, fulfilling freelance commitments and – whew! – trying to keep cool in what must be the most prolonged spell of humid weather I've ever known. My office would have made an ideal Ashtanga yoga studio last week.
I like to go easy on myself workwise in summer. Ted has broken up from school and although he's at playscheme whilst I work for half the week, I intend to repeat last year's jamboree summer holiday for the rest of the time.
The second I iced this cake and for the entire time I was photographing it, I couldn't get "Sunflower" by Glen Campbell out of my head.
My mother used to play a lot of Glen Campbell when I was young and I can't say I appreciated it at the time but I do enjoy his music now. The scary part is that most of what she played me I hated then but rather like now.
I don't remember her playing Sunflower but Robert Elms on BBC London plays it often so that must be where I picked it up.
It's impossible to feel down when you look at a sunflower (although probably Van Gogh did) and the same is true of listening to this chirpy song. It sounds like exactly the thing you'd hear in an advert although I don't remember it being used in one. Feel free to correct me!
What do sunflowers remind you of? (and yes the picture below does look like a face)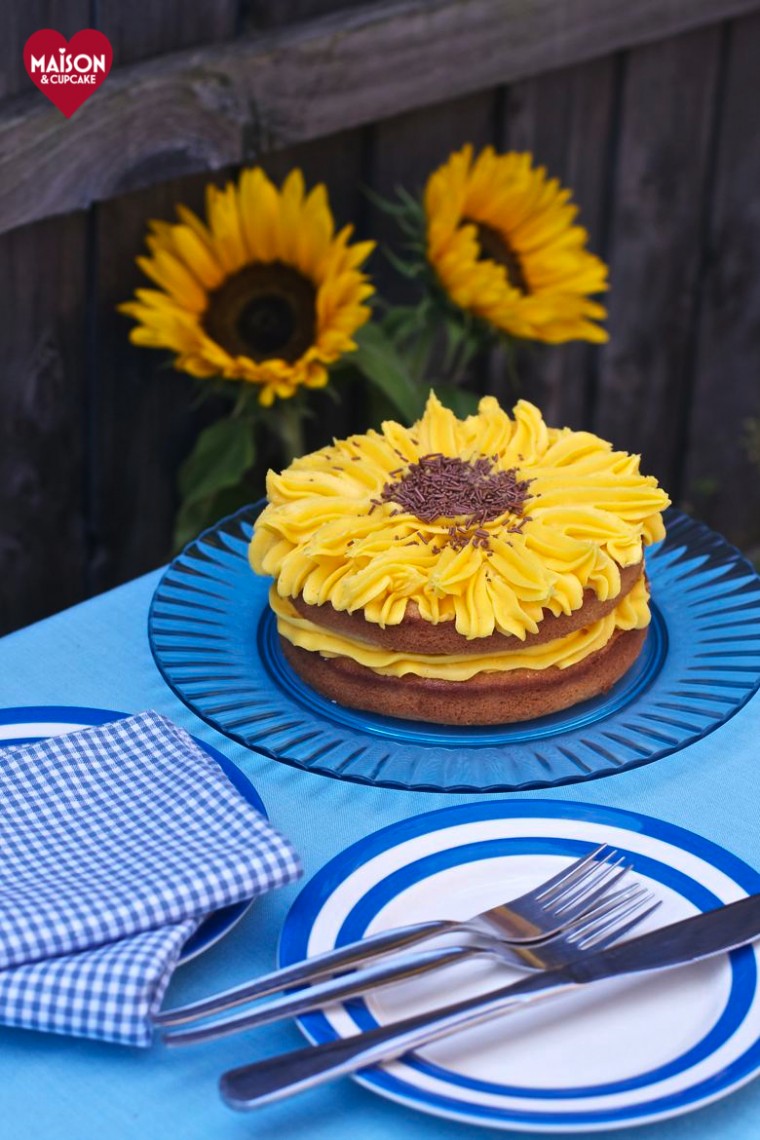 If you'd like the recipe for my easy lemon sunflower cake visit my latest post at BabyCentre – and check out my slideshow of other sunflower cakes and crafts while you're there.