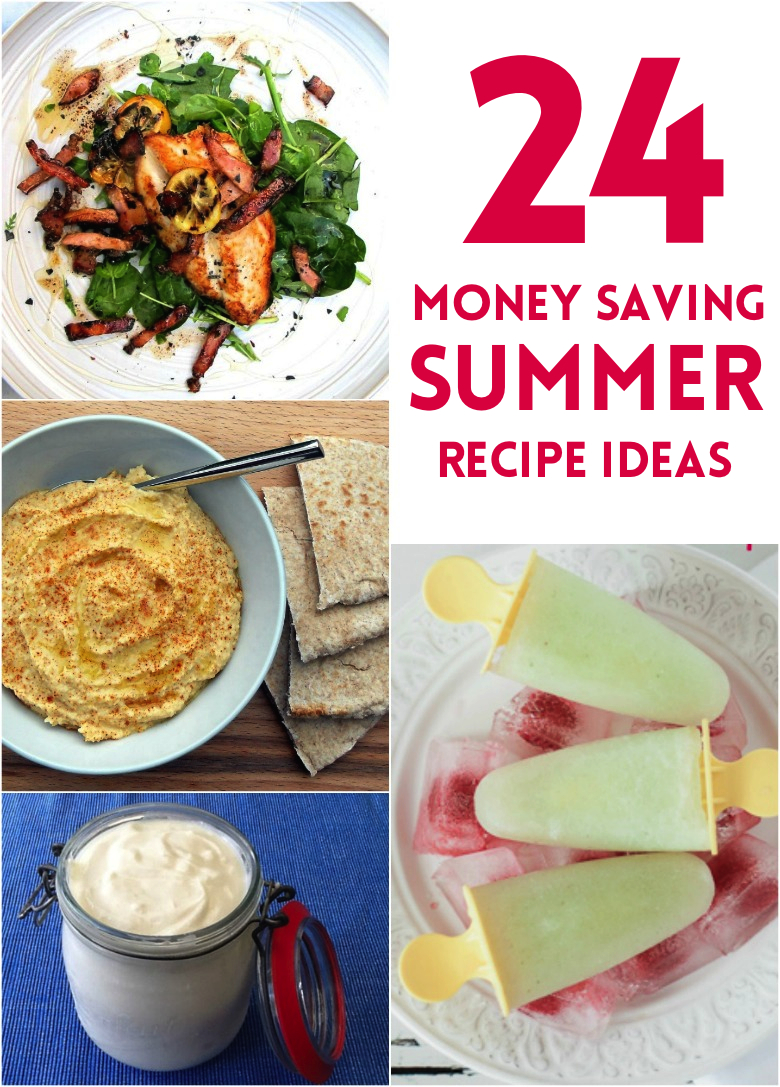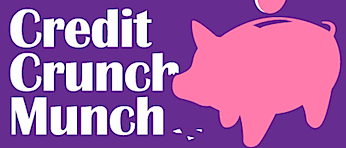 Throughout July it was my turn to host Credit Crunch Munch for Helen and Camilla and I'm pleased to report the humid weather didn't keep you out of your kitchens.
We had 24 fantastic entries showcasing thrifty summer recipe ideas. From making the most of summer seasonal ingredients such as Swiss chard, peaches and raspberries to thrifty home made versions of yogurts and breads.
Whether it's breakfast lunch or dinner you're after, a snack or a feast, there's something here for you. Click on the pictures for full size pictures and check out the links shown below.
Basa fillets with bacon by Maison Cupcake | Dark chocolate chip swirls by Utterly Scrummy | Polenta crust luxury fish cakes by How to Cook Good Food | Surprise turnip soup by Lancashire Food | Wholemeal cheddar soda loaf with cider by Fab Food 4 All | Easy chickpea and carrot salad by Foodstinct
Cucumber, elderflower and mint ice pops by Fuss Free Flavours | Bottom of fridge minestrone soup by Onions and Paper | Rocket pesto by Jibber Jabber UK | Raspberry swirl loaf cake by I'd Much Rather Bake Than | Rich tomato blender raw soup by Tinned Tomatoes | Slow cooked chicken Italian by Fab Food 4 All
Chocolate cupcakes by Fab Food 4 All | Frozen peach yogurt by Tales from the Kitchen Shed | Homemade yogurt by Tales from the Kitchen Shed | Lentil, sweet potato and coconut soup by Chilli, Sage & Lemon | Rainbow vegetable fritters by Fuss Free Flavours | Turkey and chickpeas curry by Blue Kitchen Bakes
Beetroot raspberry bakewell bars by Allotment 2 Kitchen | Slow Cooker Provencale chicken by Tales from the Kitchen Shed | Fasulya with dukkah and roasted tofu by Chocolate Log Blog | Malt loaf truffles by Madhouse Family Reviews | Peanut butter hummus by Fab Food 4 All | Swiss chard and mushroom frittata by Tales from the Kitchen Shed
Huge thanks to everyone who took part – August's Credit Crunch Munch will be hosted by Elizabeth's Kitchen Diary.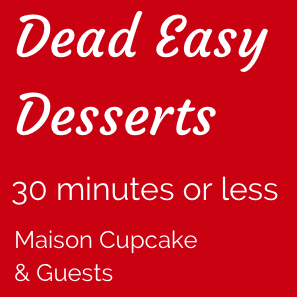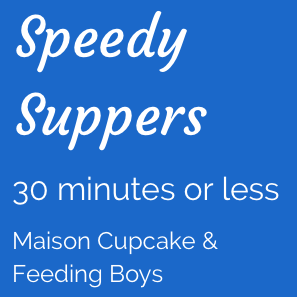 Don't forget – also during August you can take part in Dead Easy Desserts to be hosted by Manjiri and Speedy Suppers which will be hosted by myself from tomorrow onwards.