Sponsored post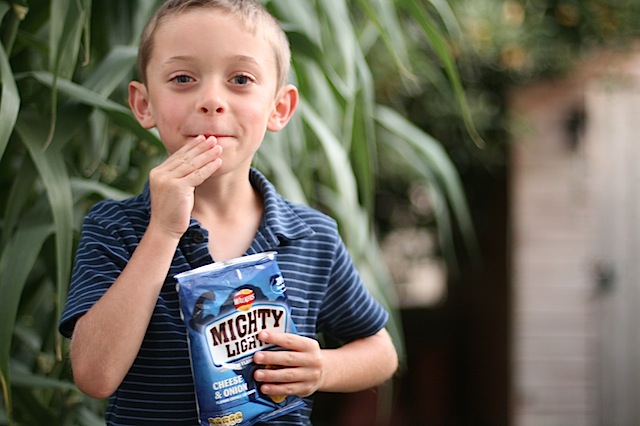 Last year I blogged a list of everything we'd done during the summer holidays and purely for family reference I've decided to make this an annual list.
I keep telling Ted that he has "far too much fun". Neither my husband nor I recall our childhood being the non-stop jamboree that it seems to be for Ted today.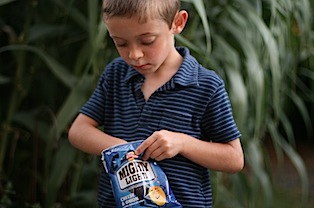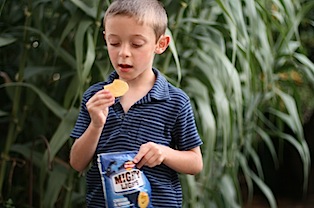 I'm almost embarrassed to write down a complete list. I don't set out to pack his holiday with so many activities, the time just seemed to fill up so fast and before we knew it virtually every day was accounted for with something.
So here we go…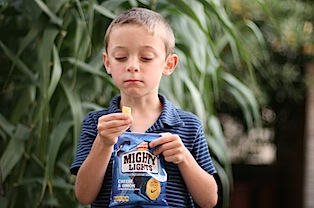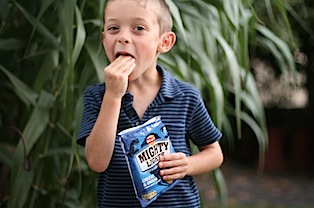 1. One night camping in Dymchurch, Kent.
2. Fish and chips burnt off by climbing up the lighthouse at Dungeness.
3. Jumping on the trampoline on Ramsgate beach then a paddle in the sea.
4. Evening stop off in Whitstable on the way home (mummy and daddy wish they lived here).
5. Twelve days' play scheme attendance comprising:
6. Regular trips to the local library;
7. Regular trips to two local playgrounds;
8. Trip to the cinema (£3 for popcorn and a film about chimpanzees – bargain!!);
9. Bowling;
10. Trip to Coram's Fields City Farm & Playground.
11. Three nights staying with Helen in the Cotswolds.
12. Regular barbecues.
13. Walking around a nice big lake.
14. Still learning to swim in various swimming pools – nearly, nearly there without armbands.
15. Still learning to ride a bike – nearly, nearly there without stabilisers.
16. A kids' cupcake class (blogging event)
17. Lazing on deck chairs in Green Park.
18. Picnicking on sushi from the Japan Centre (Ted is crazy about sushi…)
19. Daddy had a day off work and we all went to Whipsnade Zoo courtesy of Experience Days.
20. Also courtesy of Experience Days we went to Hampton Court.
21. Daddy finished work early one Friday night and we met up at the Southbank outdoor festival, ending up in Ping Pong. I tell you, this boy has too much fun.
22. A visit to the Horrible Histories spying exhibition at Imperial War Museum with Katie and her boys.
23. A repeat visit to the Southbank to see Beano Town exhibition. Sadly Ted isn't interested in inheriting my collection of Beano annuals.
24. A ride on a Brittany Ferry to Caen with balloon sculpture entertainment from a surprisingly amusing CLOWN.
25. A week in Biscarrosse, French atlantic coast with Grandaddy in a caravan comprising:
26. Boat trip from Arcachon to Cap Ferret (it's pronounced furr-ay not "ferret";
27. Wii night playing Just Dance 4 (amongst entertainment laid on by campsite);
28. Jumping on the inflatable trampoline a lot;
29. Ukelele lessons, tickling and general merriment with Grandaddy;
29. More swimming;
30. Lashings of ice cream;
31. Watching the sun set on the Atlantic;
32. Overnight stay in St Malo coming home.
33. A kids' cookery class with Raymond Blanc (blogging event).
34. Two trips to Westfield.
35. Meeting up with Michelle at Adventure Island in Southend.
36. Attending a birthday party and two playdates.
37. I think I'd better stop there.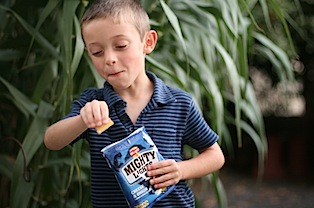 It's a good job he goes back to school tomorrow, I'm exhausted.
When I was around six months pregnant I listened to, and vowed never to feel the way described in this song:
Two weeks later I'd had him and knew after the complications it was unlikely I'd ever have a second. Since the start I've been mindful to enjoy Ted's childhood "in the moment".
Time may march on but I'm proud to look back over the past six weeks and think that first weekend camping in Dymchurch feels like absolutely ages ago rather than it all went in a flash and I don't know what we did with the time.
And we've had a damn good time.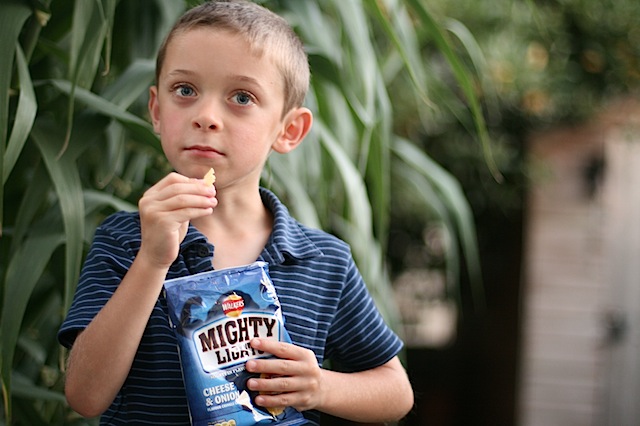 Post sponsored by Walkers' new Mighty Lights tasty ridged real potato crisps with 30% less fat.
Perfect for kids' lunchboxes and available in multipacks of 6 lightly salted, roast chicken or cheese & onion flavours. Ted doesn't have packed lunches at school but his mummy and daddy each enjoy a regular bag of crisps and a sandwich most weekday lunchtimes. I tend to flit between varieties but these would be my new choice to seek out if my usual favourite Walkers' Sun Bites were not on offer. Compared to the corn snacks I featured earlier in the year, these are a proper crisp and my only beef with them is they're not yet available in Salt & Vinegar!!
Find out more at www.walkersmightylights.co.uk