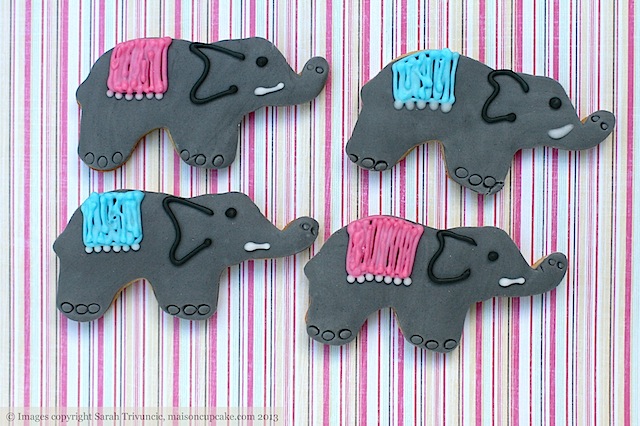 On taking Ted to London Zoo back in 2010, I asked him before we went in which animal he was most excited to see.
"Elephants!" he replied. The animal he was most looking forward to see was elephants.
Imagine our disappointment when we realised there were no longer any elephants living at London Zoo.
They've all been moved to a more suitable larger home at Whipsnade Zoo which is run by ZSL too.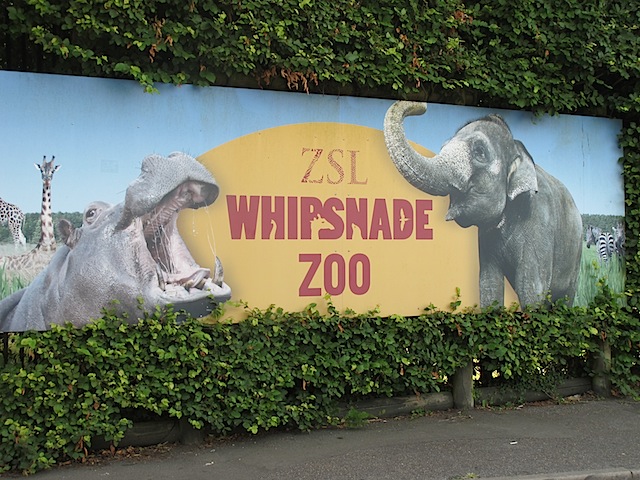 In fact, if you're considering a trip to either London or Whipsnade Zoos, I'd recommend the latter.
Many popular animals such as penguins, meerkats, tigers, zebras, camels and giraffes are housed at both zoos.
But Whipsnade offers a better chance of seeing big animals such as rhinos, lions, leopards and bears. London Zoo with less space shows more small monkeys, reptiles and amphibians. The main attraction at London Zoo is gorillas who are fond of hiding anyway.
You seem to see more "proper" zoo animals that kids have heard of at Whipsnade. Best of all, Whipsnade has the elephants and chimps not found in London. Whipsnade is around 15 minutes' drive from the M1 near Luton airport. You do indeed have aeroplanes bound for Luton passing over all day!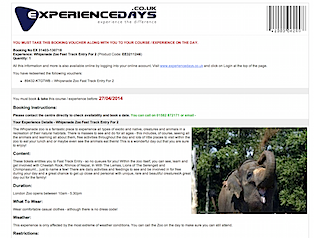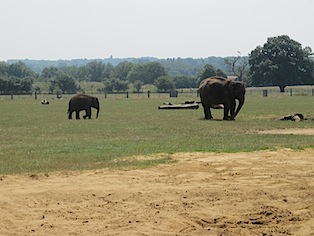 We had some tickets from Experience Days to visit Whipsnade Zoo and ended up going on one of the hottest days in July. It was about 33c all afternoon. Phew!
Whilst the animals might be used to these tropical climates, we kept ourselves topped up with cold drinks and ice cream. Fortunately there were lots of shady trees and a zoo bus and steam train to take a ride on once we needed a rest!
To see more pictures of the animals we saw at Whipsnade Zoo visit my Google plus album of the day here.
Whipsnade Zoo is vast. Part of it is actually safari park and for an extra £20 or so you can take your car in. If you're visiting with small children or infirm relatives this could be worth doing. Probably it's the best part of a mile from one side of the zoo to the other.
I would recommend starting your day seeing the elephants on foot (you get a better view than by train), then the sea lions before taking the steam train past the elephants again. Then see the tigers and have lunch at the main cafe.
After lunch walk up towards the flamingos, ostrich, zebra and leopards. Close to here are hippos and lions. Ride the zoo bus around to the look out cafe on the opposite side of the park where there are fabulous views and you can grab and ice cream. Here you get to see rhinos and reindeer and can walk back towards the chimps, bears and penguins.
We had a lovely day although I would like to see Whipsnade improve customer toilets and restaurant facilities. I recall food being much better there two years ago so possibly it's a new contractor. The selection of sandwiches was miserable and there were no umbrellas on the tables outside meaning everyone baked indoors or got scorched outside. And there was a fair amount of "computer says no" style customer service in the cafes. Compared with customer service at Hampton Court, it was quite unacceptable.
That said, we enjoyed seeing the animals very much and I'm just nit picking probably. But bearing in mind it would cost £56 to get 2 adults and 1 child into Whipsnade and you pay £13 for the steam train and more for food, it's a day out that could cost the best part of £100. So I think better customer service and a loo with a light on isn't too much to ask is it?!
For more info about the Experience Days booking process see my previous Hampton Court post.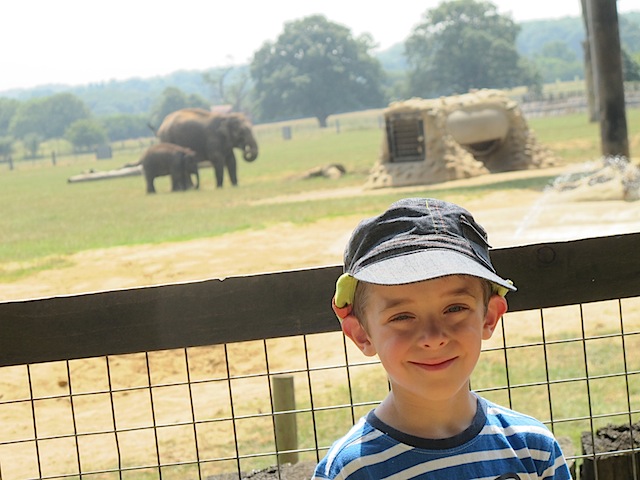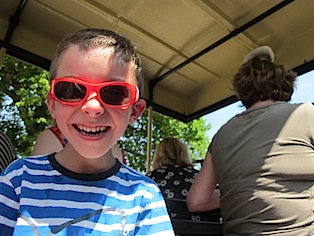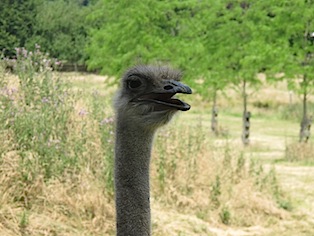 Elephant cookies
You will need:
Cookie dough baked into elephant shapes (obviously)
Grey sugarpaste
Mini sugarpaste roller
White royal icing with small quantities tinted black, pale blue and pink
4 x No2 or No3 writing icing tips
Disposable piping bags
Larger writing icing tip to indent elepant toe nails!
Directions:
1. Roll out the grey sugar paste and cut out more elephant shapes. Affix these to the elephant cookies using a solution of royal icing and water.
2. Whilst the grey sugar paste is soft, use a medium writing icing tip to indent tiny circles on the elephants' feet to look like toe nails and two holes on each trunk as nostrils.
3. Fill disposable piping bags fitted with writing tips with 2 tbsp of each colour of royal icing.
4. Pipe ears and eyes with the black icing. Pipe pale blue and pink square outlines on elephants' backs for their "carpets". When the pale blue and pink squares have dried, pipe vertical lines to fill the squares looking like woven fabric.
5. Finally pipe white icing as little tusks and dots under the carpets. Allow to dry completely before presenting in bags or boxes.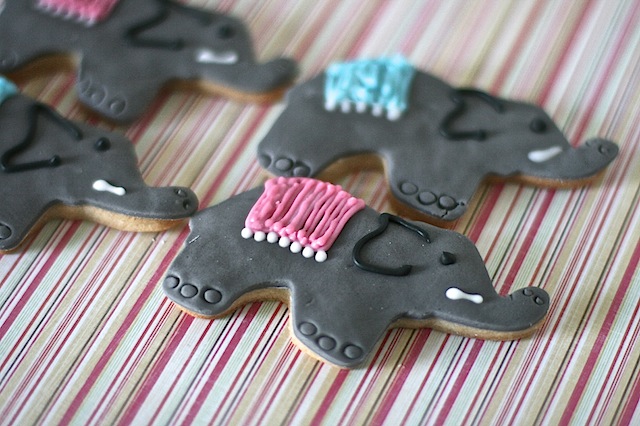 With thanks to Experience Days for our trip to Whipsnade Zoo.