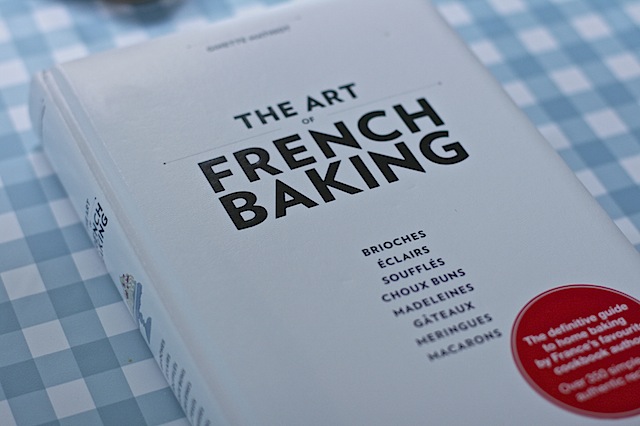 Meet The Art of French Baking by Ginette Mathiot published by Phaidon.
You know Phaidon books, they're those big tomes in the manner of Silver Spoon that cover various cuisine comprehensively.
Now I'm not knocking this book as a whole yet, because that would be unfair after attempting one single recipe.
But I'm not impressed by what I've experienced so far.
And I write this as an open question, just how does stuff end up in books that's plain darn WRONG?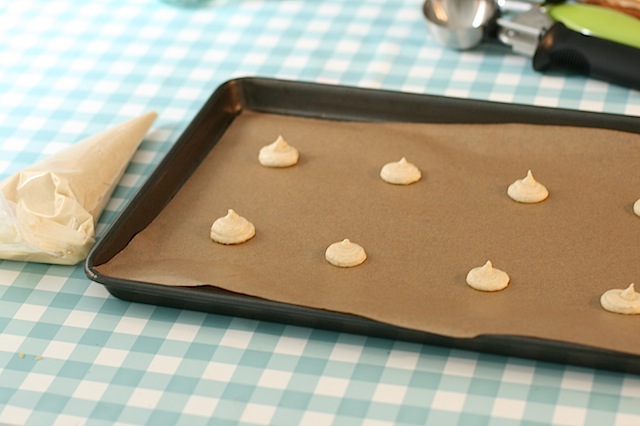 I was on a mission to make cigarettes. No, not those sort of cigarettes, the tubey biscuits that you see served alongside ice cream.
The irony of this is that I can't stand wafery biscuits stabbed in my ice cream and always hand them to my husband to eat.
But in the interests of extending my baking expertise, I decided to attempt les cigarettes and picked an authoritative book on French baking to guide me.
One should end up with a wafer thin biscuit that gets rolled up whilst still warm in the manner of a brandy snap.
Knowing how brandy snap batter spreads to a lace like consistency in the oven, I was not put off by instructions to pipe discs of batter 2cm in diameter onto a tray leaving "space" between them. The recipe didn't instruct how much space exactly so I conservatively piped 8 discs on one tray.
I only baked one tray at a time as I foresaw that rolling them fast enough whilst warm would be tricky enough with 8, never mind more.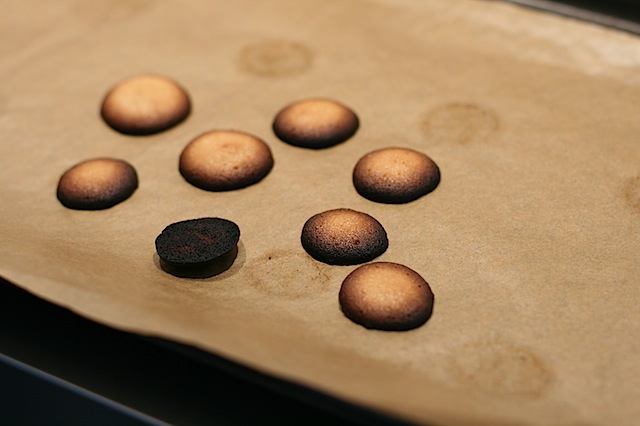 But alarm bells did ring when the recipe said to preheat the oven at 200c / Gas Mark 6.
Most biscuits bake at around 180c / Gas Mark 4.
Bearing in mind these guys were tiny, I had concerns this wouldn't work.
Sure enough, I had black little bullets rather than thin cream circles to roll up into golden cigarette biscuits.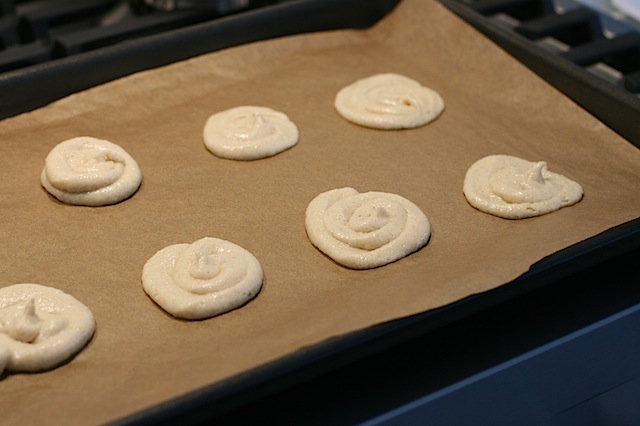 So I tried again. This time with the oven down to 170c / Gas Mark 3.
And I piped larger flat circles.
There's been some thorough deviation from the published recipe by now.
I'm really winging it on my own initiative, but surely these will work? Bearing in mind macarons still spread a bit at this temperature.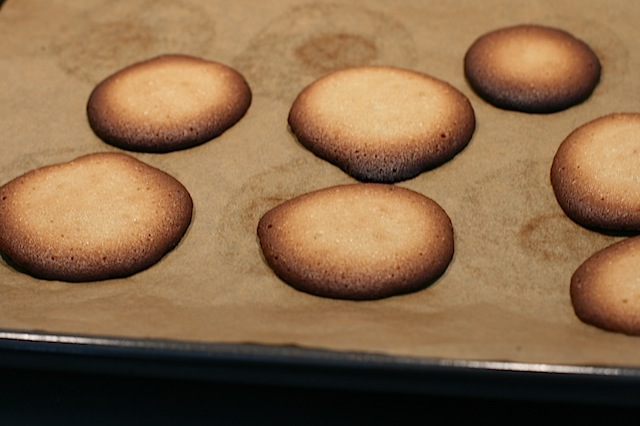 Nope they're still not spreading thin enough to roll up.
And they're still burning.
Note to self. Check internet for alternative cigarette biscuit recipes to compare with Ginette's version.
Something has gone badly wrong here.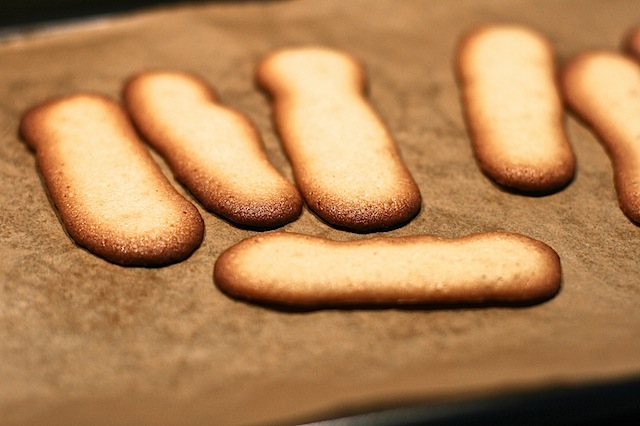 To salvage something out of the ingredients used, I piped long sausages of batter and ended up with a few fingers just about suitable for serving with ice cream. I will blog those separately shortly.
So I have my home made ice cream biscuits, but I'm still craving cigarettes.
With thanks to Kerrygold block for product sample. Not exactly the best illustration of it but I can vouch that it is softer than usual butter and it does indeed mix beautifully into cake/biscuit batters without needing to be left out of the fridge for ages. The Art of French Baking was a personal purchase.