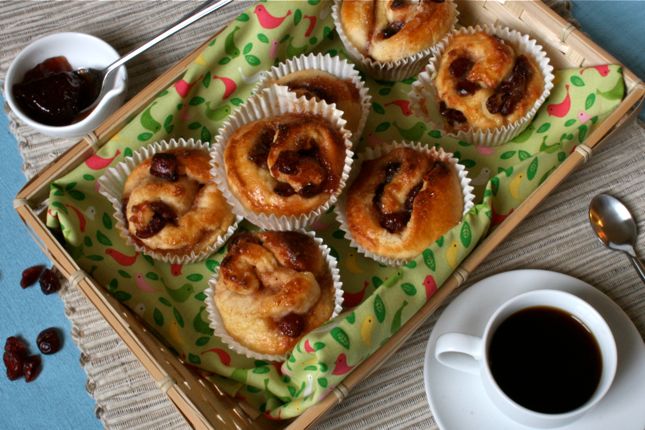 November, November and it's not the fifth I remember, it's all those broken resolutions.
Bake bread.
Visit a supper club.
Lose weight.
Throw my heart and soul into writing my blog.
Ah well, at least I managed the last one.
Bread and yeasty things haven't been top priority round here but I recently received a bag of very strong Canadian bread making flour from Sainsbury's Taste the Difference range and prepared to get kneading.  Not being an experienced bread maker, I don't know enough to compare this flour with other brands but soon I hope to change all that.
That's because I've just signed up to take part in Fresh from the Oven, a UK based regular baking event. Using the Sainsbury's flour I baked these Chelsea buns a couple of weeks ago – unwittingly joining in with the October FFTO challenge! When Chelsea buns all popped up in lots of my favourite blogs a few days later I took it as a sign to join.
I can't tell you what their November challenge is yet but suffice to say it fits very nicely with some posts I have published recently and you probably see more more of my travel pictures alongside my entry. No doubt I'll have more uses for the rest of the flours Sainsbury's sent me and some fabulous malt loaf flour I picked up at Masterchef Live this weekend. So that's bread ticked off.
Supper clubs were next on the to-do list and I'd probably get ticked off if I went to Ms Marmite Lover's Underground Restaurant. Ticked off for being late. Her flat is over in Kilburn and by the time we've got Ted in bed and shown the babysitter how to use the bank of remote controls, our dinner would probably be in the cat.
Instead I have just booked tickets from We Got Tickets to go to The Underground Restaurant Christmas Market which takes place on the afternoon of Sunday 5th December and we can take Ted with us.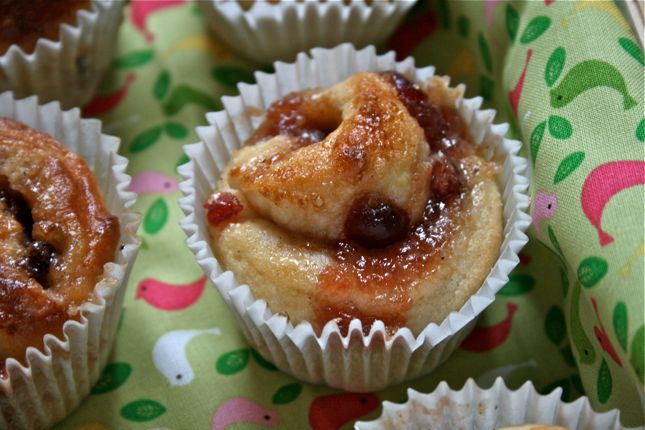 Sigh. Lose weight. It's not easy when dastardly supermarkets keep throwing chocolate at you. Still, I resolve not to be led into excessive temptation even if it's going to be laid in my path at every opportunity in the coming months.  My nemesis, the Diet Coke addition has been under control for at least one month (this time round) which helps. It cannot be coincidence that slim people all seem to drink "full fat" Coke can it? It's not rocket science, I just need to try harder.
But I have successfully thrown heart and soul into making Maison Cupcake into a blog I can be proud of and have met lots of wonderful friends in the process.
Today's recipe is being entered into this month's Monthly Mingle, organised by Meeta of What's for Lunch Honey? Meeta was one of the first bloggers who I met at last year's Food Blogger Connect. This month's mingle has the theme "Fruit in Baking" and is being hosted by another lovely baking friend, Deeba of Passionate About Baking.
I am also sending these Chelsea buns to The Breakfast Club which is hosted this month by Helen of Fuss Free Flavours for which the theme is BREAD and whilst I'm at it, Susan at Wild Yeast for this week's Yeast Spotting.
Consider me inaugurated in the act of adding yeast to floury things!
Sour Cherry Chelsea Buns

Adapted from A Piece of Cake by Leila Lindholm

Makes around 15-18 buns

Ingredients:

For the buns:

300ml milk

50g fresh yeast or 1 x 7g sachet of dried yeast

135g caster sugar

1/2 tsp salt

150g unsalted butter

1 egg

660g – 720g bread flour

For the filling:

100g cherry jam (or other red fruit if you cannot find)

100g butter, softened

90g demerara sugar

1 tbsp ground cinnamon

2 tbsp icing sugar

100g dried sour cherries

2 tbsp cornflour

Directions:

1. Pour the milk  into a saucepan and warm until tepid, 38c (100f).

2. Sprinkle the yeast into a bowl and dissolve it in the warm milk, sugar, salt, butter and egg.

3. Add flour a little at a time and mix to a "silky and elastic dough".

4. Cover with a tea towel and leave in a warm place to prove for 45-60 minutes or until doubled in size.

5. Preheat the oven to 200c or gas mark 6.

6. For the filling, mix the butter and jam with the demerara sugar and cinnamon until a creamy paste.

7. Turn the dough out onto a lightly floured surface and divide in half. Roll out one portion to around 1cm thick. Spread half of the butter jam mixture over the dough.

8. Mix dried cherries with the icing sugar and cornflour in a bowl. Sprinkle half of the dried cherries over the dough.

9. Roll up as you would a Swiss roll and slice into rings around 5cm thick. Repeat with the second half of the ingredients.

10. Place each bun in a paper case or on a baking sheet., leave the buns covered for a further 45 minutes to prove.

11. Brush with beaten egg and bake in the lower part of the oven for around 10 minutes or until golden brown.