I am a member of the Collective Bias Social Fabric Community. This shop has been compensated as part of a social shopper amplication for #CollectiveBias and its advertiser.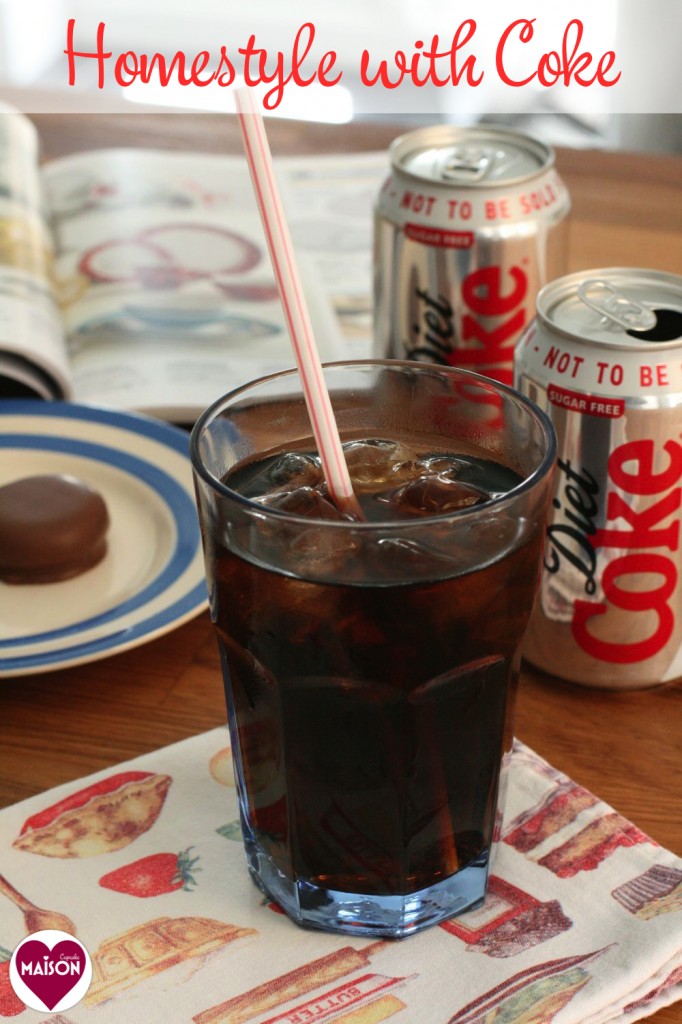 The snap-hiss of opening a Diet Coke can – as my friends well testify – is music to my ears.
Some people relax with cups of tea, some people with beer but for me the fizz of an ice cold glass of cola is how I wind down and chill out. I love my favourite drink so much I have gotten into quarrels over its authenticity. I know my Diet Coke the way a sommelier knows his Bordeaux.
A local shopkeeper got shirty when I suggested Irish-import Diet Coke differed to the UK. But the Coca Cola website confirms their world famous recipe is indeed tweaked to suit local tastes.  So I am NOT going mad when I insist my Diet Coke has the immortal word "Uxbridge" and a GB tag printed on the side.
And it's not just the contents, Coca Cola packages its products differently around the world. A few versions I have tried are:
South African ribbed cans – really! Admittedly this was in the 90s
Some countries sell Coca Cola in pre-loved recycled glass bottles (good on them – in my personal opinion Coke always tastes best drunk out of ice cold glass)
Italians sip from tall skinny 300 ml can  (as seen in Venice last year)
Outside the UK, Coca Cola is often called "Coca-Light" (French is sweeter, Dutch more similar to UK)
"Coke Zero" is a higher caffeine diet version favoured in Eastern Europe
Limited edition flavours come and go… I have flirted with lemon, vanilla, lime and cherry but the real thing is my favourite.
So how fizzed up was I when the folks at Collective Bias asked me to visit Asda and stock up on my favourite refreshment!
We visited the Asda store on the Isle of Dogs in East London. It's a smaller branch than my nearest big store in Leyton but had the most awesome homeware section! More on some of those below…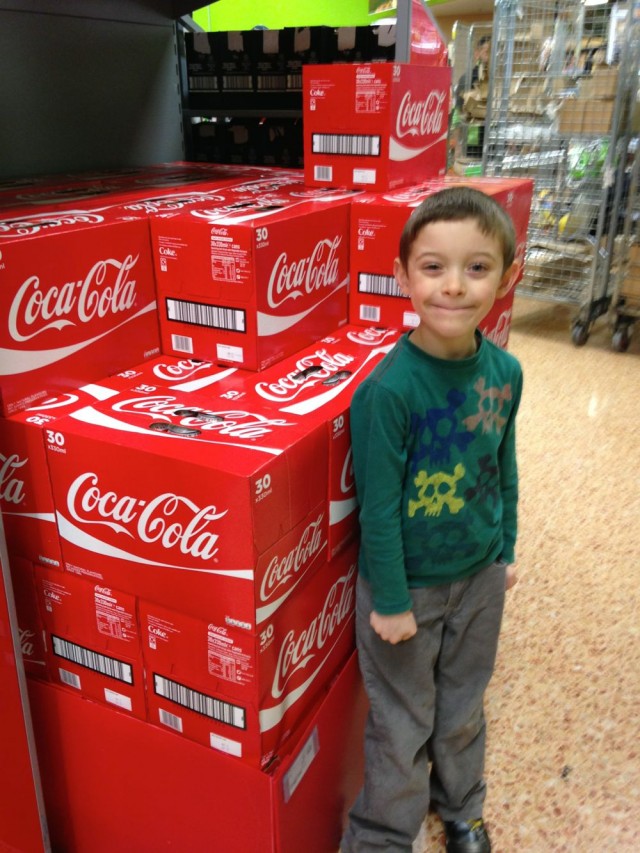 Although Diet Coke is my choice for drinking everyday, I also buy regular Coca Cola for cooking. A Nigella Lawson style ham slow cooked in Coca Cola is a regular recipes in our house – and works out way cheaper for hubby's sandwiches than buying wafer thin varieties.
Getting dizzy with the fizzy, I do a weekly calculation which size works best according to current offers.  Asda were currently selling:
30 x 330ml cans for £7
3 x 1.75 litre bottles for £3
4 x 150ml cans for £1 (arrr dinky handbag size).
My top choices how I like my Diet Coke
Savoured ice cold poured from glass bottle (no straws, they bob about), two chunks of ice but no lemon slices
Sipped from 330ml cans (so cold condensation appears on the side)
Swigged from 500ml bottles (so not to spill it on tube journeys!!!)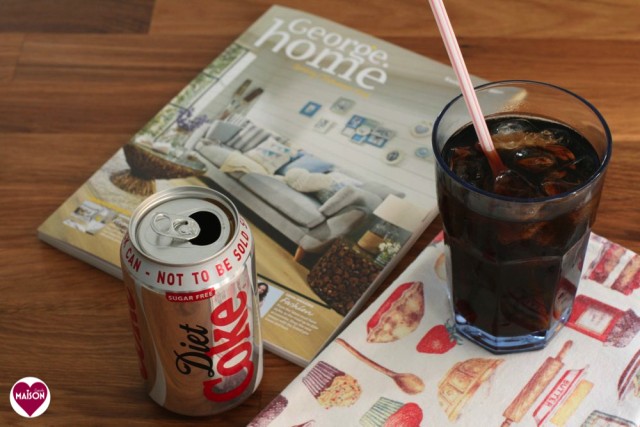 So back at home I was browsing the beautiful new edition of George home catalogue full of those lovely homewares… I may have to revisit my nearest Asda Living in the retail park at Tottenham to see if they have some gorgeous spotty red plates I am head over heals in love with (check out my Pinterest board Kitchen Style Red White and Blue too).
After all my frothing about Coca Cola, I will leave you with a selection of cool Cola Cola homewares to perk up your kitchen (including several from certain Asda stores or online – check for availability):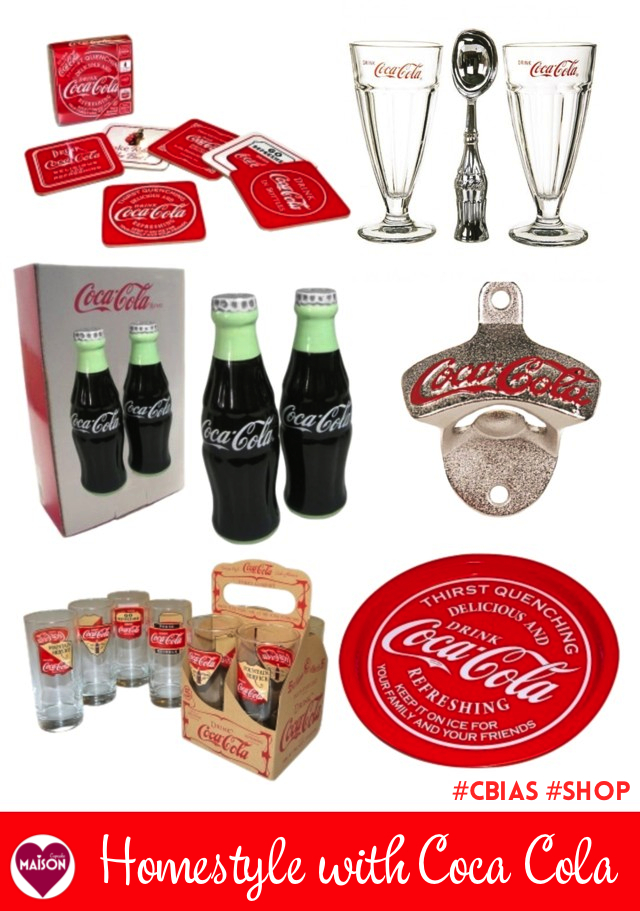 Coca Cola retro tray
£4 at Asda
Coca Cola ceramic salt and pepper set
£8.99 by ShopCoke.com
Coca Cola wall mounted bottle opener
£4.99 by ShopCoke.com (I have one and it brings a smile to my face whenever I use it)
Coca Cola hi-ball glasses set
£6 at Asda
Coca Cola coasters set of six
£5 at Asda
Coca Cola Ice Cream Float Sundae Gift Set
£21.99 by ShopCoke.com
How do you like your Coke?
Post commissioned by Collective Bias on behalf of Coca Cola.