This is not so much a chocolate Christmas cake as a Christmas cake covered in chocolate.
I get some whacky parcels show up that these days. When I agreed to received some samples of Lindt chocolate "to cook with" I got more than I bargained for.
It was like something out of One Foot in the Grave when Victor takes the delivery of 263 garden gnomes.
Ted is rather blasé about the strange things that come through our door nowadays. A terracotta army's worth of gold foil wrapped festive figurines barely raised an eyebrow.
It was a little different when we had some of his friends round for tea. Their eyes were on stalks, "But why have you got so much chocolate?", said one excited boy with a glow on his face similar to when the Bond Girl in Goldfinger is found on the bed covered in paint.
It's a reasonable enough question. And what I'm about to show you is only the half of it.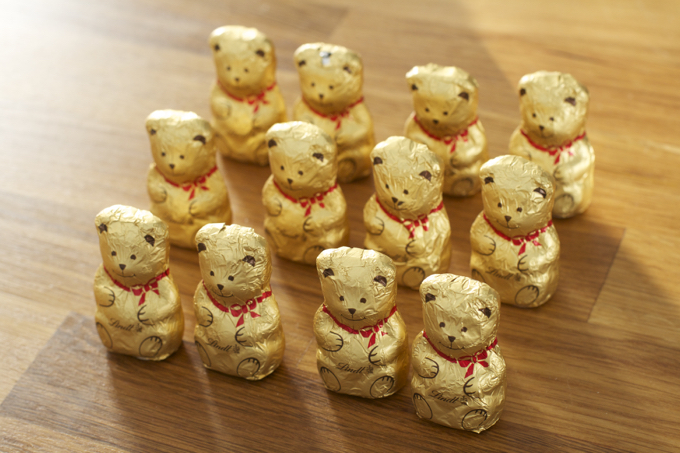 Twelve mini gold bears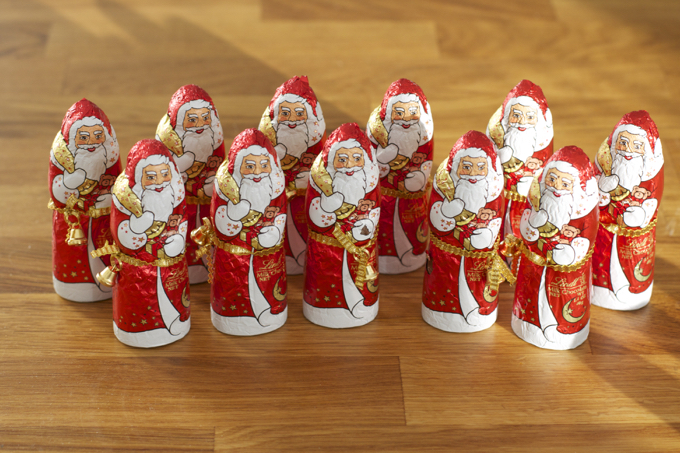 Eleven mini santas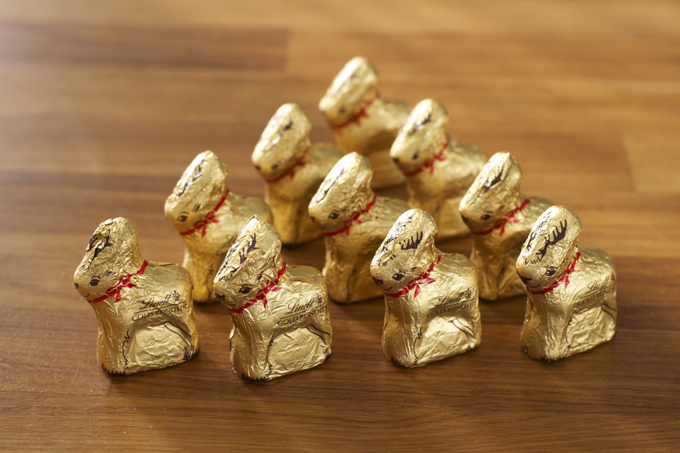 Ten mini reindeer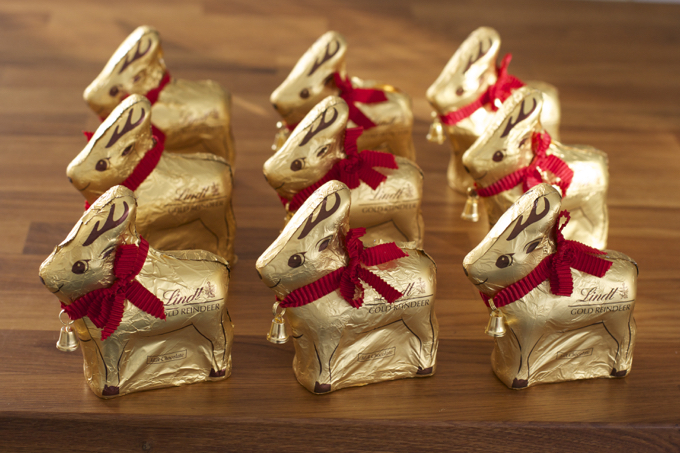 Nine big reindeer.  The bells make a pleasing jingle.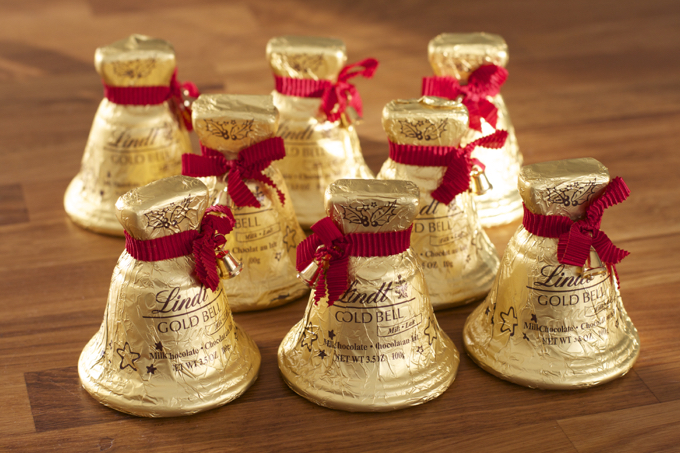 Eight gold bells (I like these, they're nice and solid)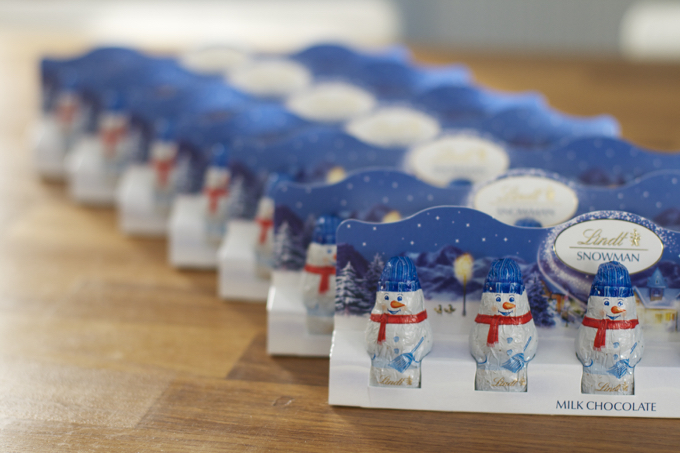 Seven packets of snowmen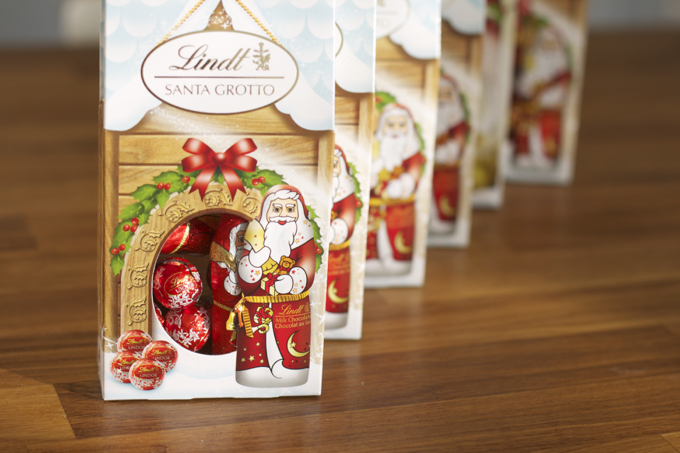 Six santas' grottos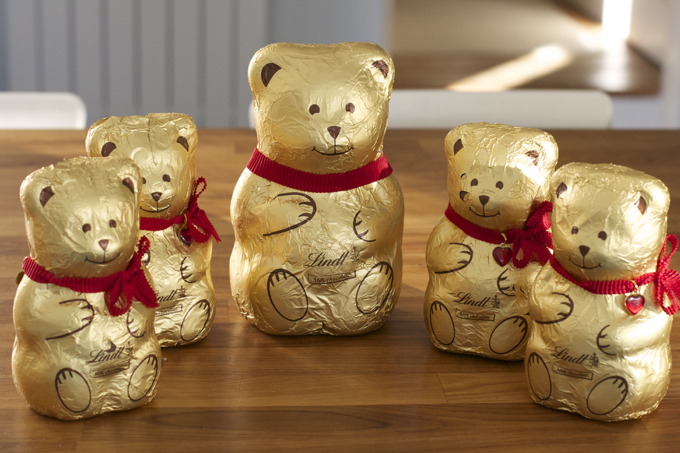 Five go-old bears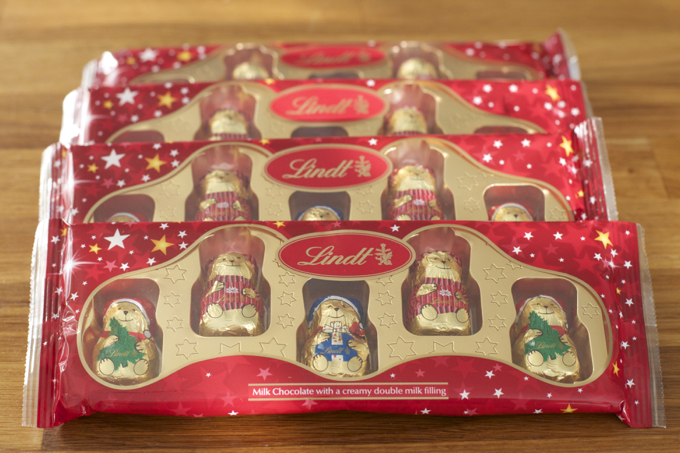 Four creamy milk filling filled packets of bears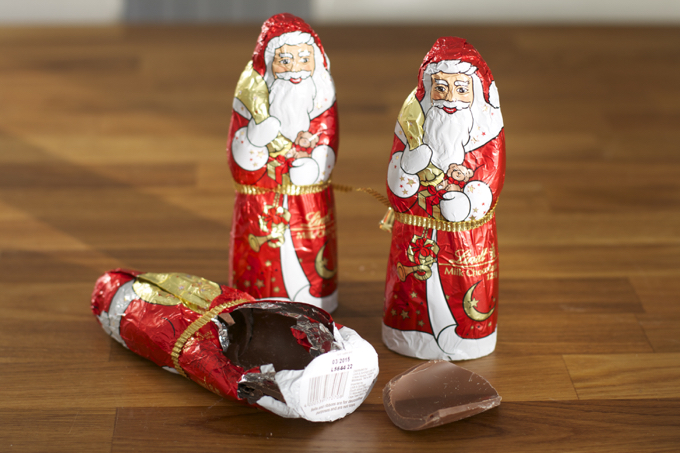 Three medium santas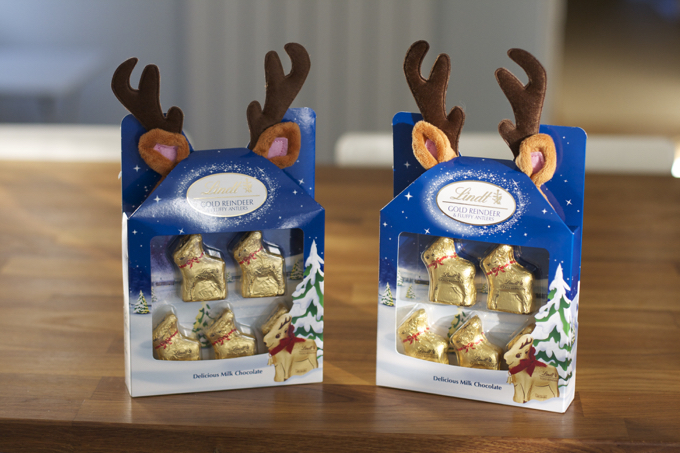 Two sets of reindeer ears with more reindeer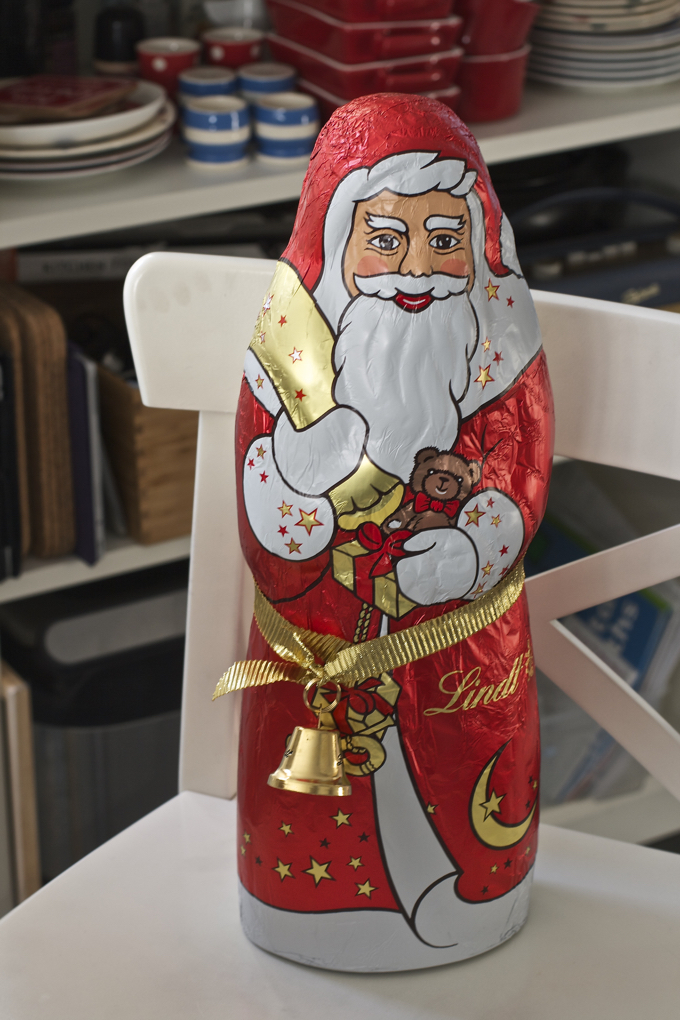 And one humungous Father Christmas in his own plastic carrier box. He weighs a kilo. (Shown on the chair for scale).
So what does one do with this much chocolate? Unsurprisingly, some of the hollow pieces were damaged which was a good excuse to eat those. But seriously, when you're faced with a mountain of milk chocolate, the appeal does pall surprisingly fast. You can have too much of a good thing!
The rest has been distributed out to Ted's class, those of our friends with children, my husbands' work colleagues and some will come in handy for family members as gifts.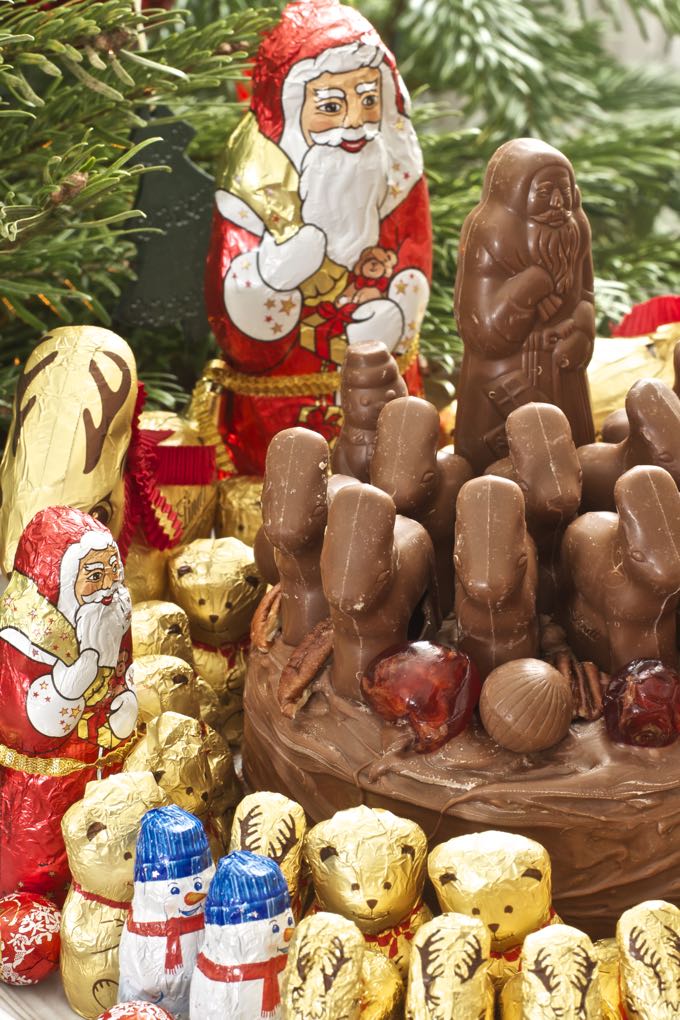 Getting creative with the Lindt, we created a centre piece for our Christmas table by covering a Christmas cake with molten reindeer and then arranging chocolate figurines on top.
This will forever be remembered as the bizarre Christmas surrounded by gold Lindt. And on that note I wish you a Merry Lindtmas – sorry – Merry Christmas.