Who's ready for chocolate detox? On days when you are determined to be a good girl, indulge in my favourite Shrink Mummy Shake. I can guarantee that it will fill you up until lunchtime and it's even got cocoa in it. Ka-pow!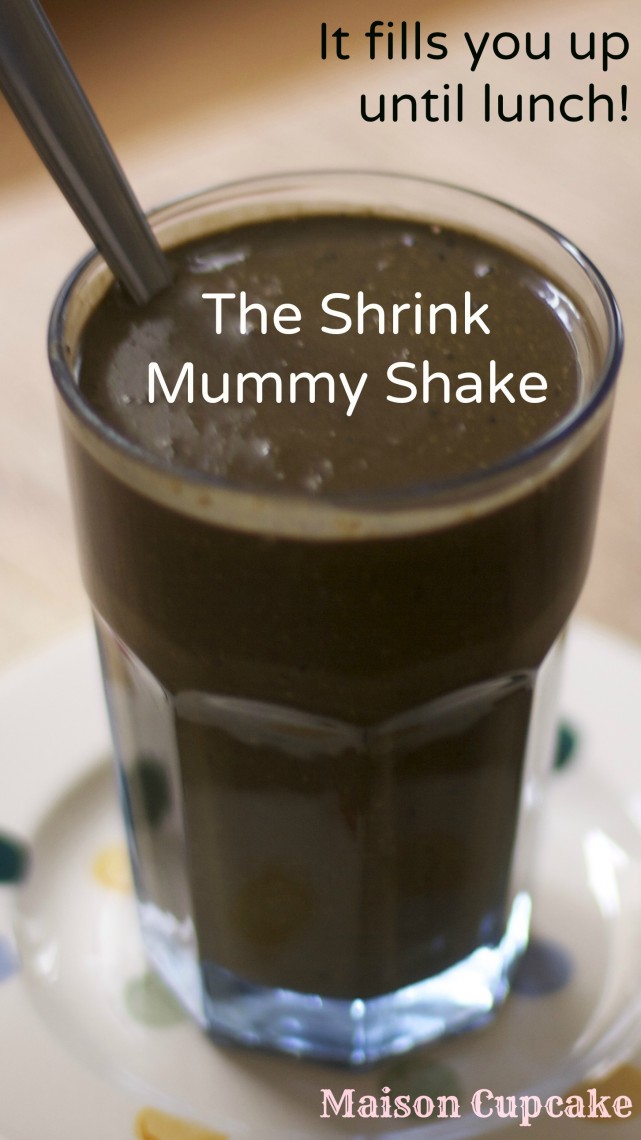 It may be New Year's Day but this is not, repeat NOT a diet post.
A couple of years ago, I joined a group who were going to blog about weight loss. I didn't *cough* last long (neither did anyone) and the spin off diet blog, known as 'Shrink Mummy' lasted only about 10 posts.
I don't mind reading about weight loss. I love to read stuff to get motivated. But frankly there is nothing more tedious and navel gazing than reading someone else's journal about THEIR diet.
(If anyone has started blogging about diets this week may I reassure you that this post was written on December 5th 2012 and in no way meant to be a dig at anyone.)
I just find blogging about dieting and reading anyone else's blow by blow account of what they consumed that day and minute changes on the scales or tape measure crashingly dull.
Come back and tell me about it when you've lost two stone and kept it off for six months or more. Then I'm all ears.
In the meantime, let me share with you the one good thing that came out of Shrink Mummy which was the Shrink Mummy Shake.
It's inspired by the hideous green goop that Rene Russo drank, bespectacled in dark glasses and hungover in one of my favourite ever films, the 90s remake of The Thomas Crown Affair.
Rene seems to suffer over her revolting dark green drink but may I reassure you that THIS version is the healthiest chocolate milkshake I ever had. If I have one of these for breakfast it sets me up for the day and keeps me on track with whatever fleeting good intentions I've developed since most recent over indulgence.
You can tweak the supplements between barleygrass and spirulina (sold in foil pouches at Holland and Barrett etc), change the thickening ingredient between oatmeal, wheatgerm, ground flax etc and whichever type of milk – rice, oat, almond, soy or plain old dairy is completely up to you.
Below I present my favourite version. Cocoa powder is not essential but just one level tablespoon turns this chocolate detox drink into a treat rather than a guilt trip.  Enjoy.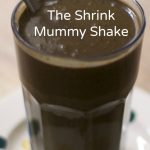 Print Recipe
Chocolate detox drink Shrink Mummy Shake
Ingredients
1

banana

1

heaped tbsp barley grass powder

2

heaped tbsp oatmeal

1

level tbsp cocoa powder

250

ml

oat milk

Dash of agave nectar

optional
Instructions
Break the banana into chunks in a stick blender glass.

Spoon over the barley grass powder, oatmeal and cocoa powder.

Blend until smooth. Serve immediately.

Squirt in some agave nectar if desired.