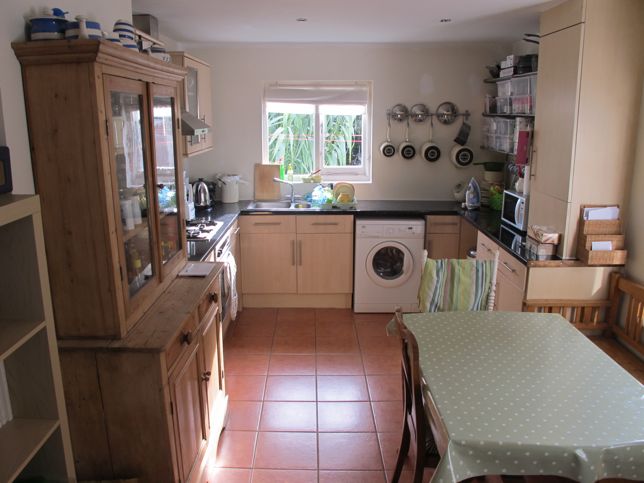 My husband and I set up home together in our mid twenties. We're getting to the stage where one thing after another needs replacing having run its course of 10-15 years use.
Flicking through a catalogue at the weekend, I thought, "Some proper curtains would be nice," having put up with draughty blinds for ages. We could do with swapping this tatty sofa maybe next year when Ted is totally toilet trained. Our cheap bed will be 8 years old next year, creeping up to the recommended 10 year mattress change.  We've delayed and delayed improving our bathroom too. But it's the kitchen that will cost us.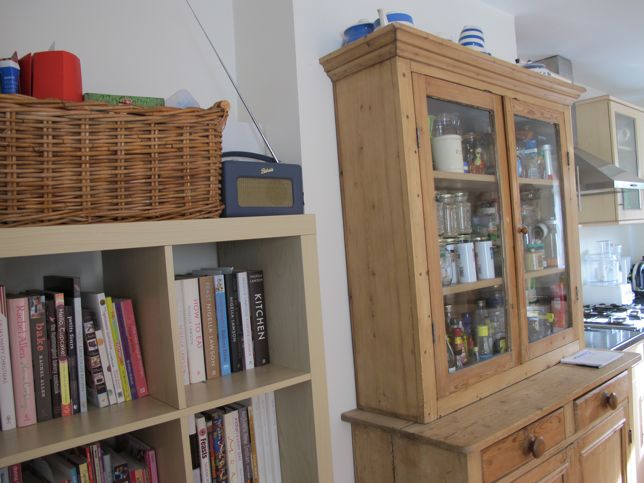 A decent size kitchen was high on the wish list when we were looking for this house. We struck lucky with a fully renovated Victoria terrace where the back reception room, scullery, coal shed and outside toilet had been knocked into one 18 foot room. Thus far we've barely lifted a paintbrush throughout the house although metaphorical cracks the developers papered over are starting to show.
The big problem in the kitchen is that the tiles have cracked in a straight line where they were laid over concrete and wooden floors. The floor has sagged leaving a 2 inch gap between the skirting board and tiles (cunningly hidden under the window seat). It needs ripping up and probably joists replacing.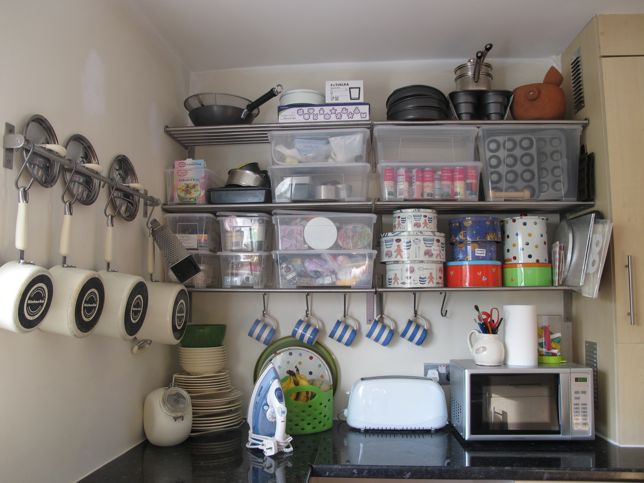 We were never under illusions that this was a fancy kitchen; the oven is the smallest cheapest built in model possible, the cupboards poorly planned and space wasted.  We never liked it much but couldn't justify ripping out a brand new kitchen. Waiting a few years before changing it, we have put up with quirks such as the boiler cupboard door flopping open whenever it likes, the drawer panel at the sink falling off regularly and increased the storage space with metal shelves from Ikea.
We would like to knock doors through straight to the garden, reorganise the layout to give us space for a dishwasher, a bigger oven and better cupboards. I dream of big French doors where I can take photographs of food in good light and a double oven so I can grill and bake things at the same time! How wonderful it would be to walk straight into the garden to eat during summer instead of having to loop back on yourself to the door all the time.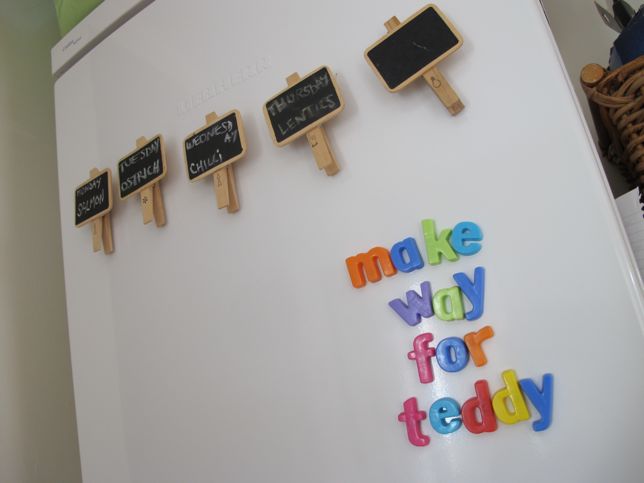 Ideally I would also extend the kitchen sideways, put a glass roof on the extension and knock a door through into the dining room.  Ooh and a loft conversion… although that might be pushing the budget somewhat. Maybe it's better to have enough left over for a holiday – or two!
See how this kitchen compares to when I'd just had the new kitchen done in 2012.
Historically this was a sponsored post for Ebuzzing promoting a Paypal competition that ran in December 2010. Relevant links have since expired and been removed.