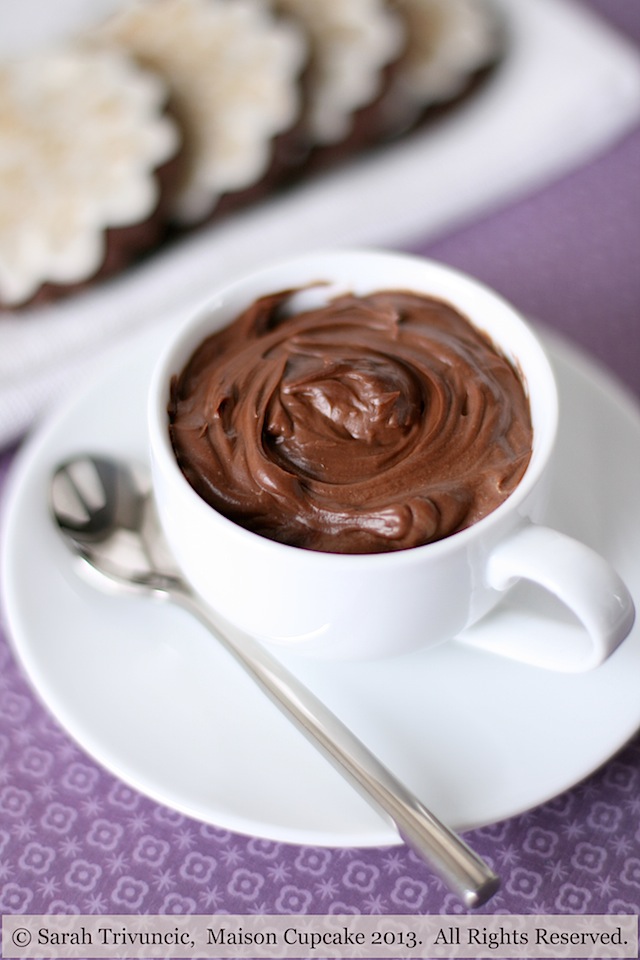 Usually making chocolate mousse involves folding whisked egg whites into a chocolatey custard type mix and if I'm honest, it's not something I do very often.
When you can get a chocolate dessert that looks as good as the one above, why would you bother?
Quark is one of those ingredients you hear about but can rarely find in the supermarket.
You think you're going to find it amongst the cream or yogurt but it tends to be sold alongside the cheese. Previously I've only seen plain varieties so I was interested to hear that the Lake District Dairy Company had brought out some quarks under their own label with vanilla or lemon flavours too.
It comes in 300g tubs and keeps in the fridge for a similar length of time to buttermilk. You can use it in a similar manner to fromage frais but it has a creamier texture. Quark is naturally fat free which is surprising since it looks the same colour as full fat cream. It's far less rich though!
Having been sent a couple of tubs to try out I was awash with serving suggestion ideas and have not yet even begun to cook with it.
This quark chocolate mousse couldn't be easier, simply fold cooled molten chocolate into it until evenly coloured. I made this batch up with 50/50 ratio but it was surprisingly dense so I reckon you could get away with 30/70 chocolate to quark for a lighter results.
It's that easy. There are no eggs, no added sugar. Nothing else.
Well okay you could ring the changes with some orange zest or maybe some cinnamon. But it's really very easy, mix molten chocolate and quark together. This is what you get.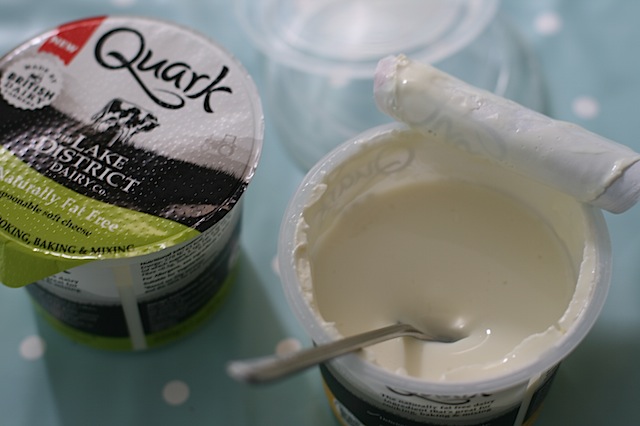 This is one of four recipes I'm publishing this week using Quark, a naturally fat free dairy product. Come back and see the others over the next few days!
Lemon quark "cheesecake" with speculoos
Fat free quark raspberry mess.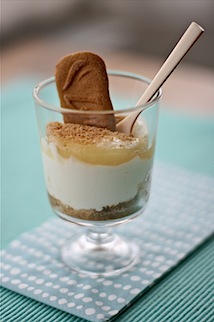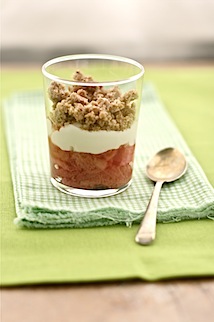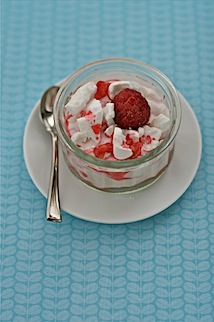 With thanks to Lake District Dairy Co for quark samples.