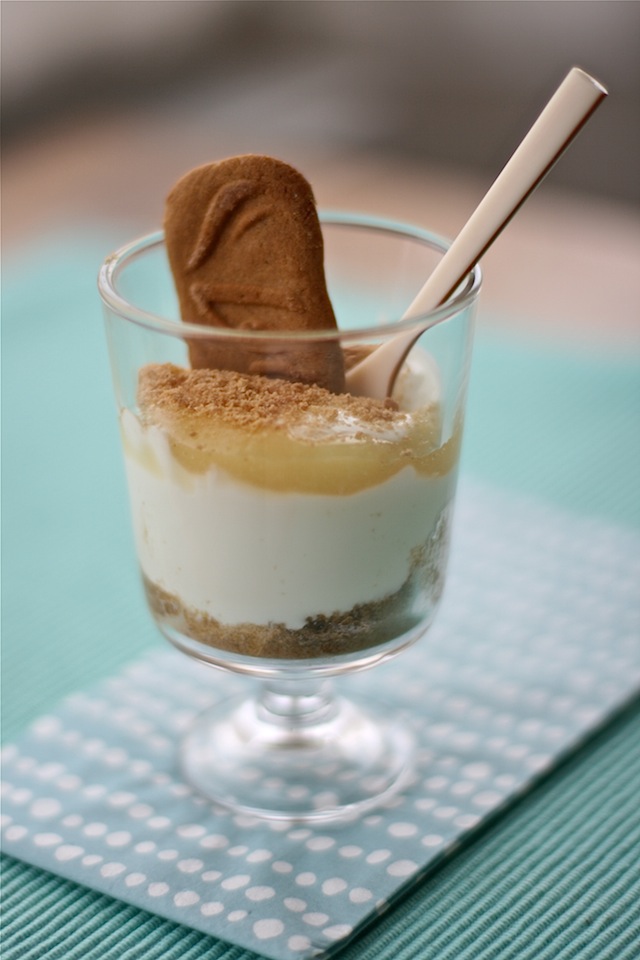 Some day or another I'll get around to making a bona fide cheese cake that you bake in the oven – but for the time being I'm happy to cheat with stuff like Philadelphia and today, lemon flavoured quark.
You get all the joy of lemon flavour, biscuit base but the "cheesy" bit is naturally fat free quark. And there's no cooking.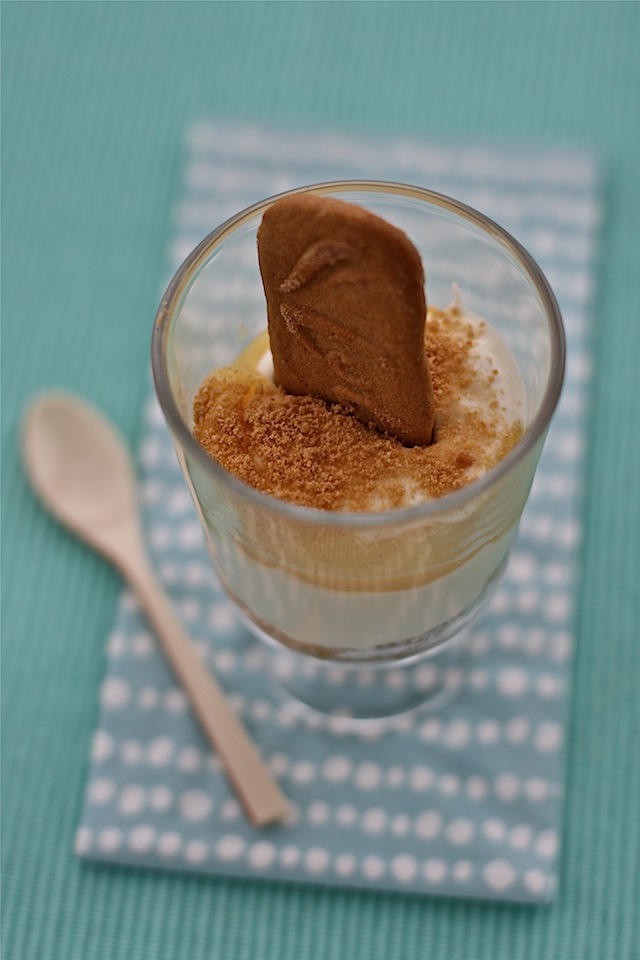 This is more serving suggestion than recipe. I have my stash of speculoos crumbs in a jar AKA Lotus biscuits and pour a couple of centimetres of these into a glass. If you like you can stir in a dessertspoon of molten butter to make the biscuit base solid again.
Decant layers of lemon quark and lemon curd on top. Sprinkle over more speculoos crumbs and dunk in a whole Lotus biscuit. Ta-dah!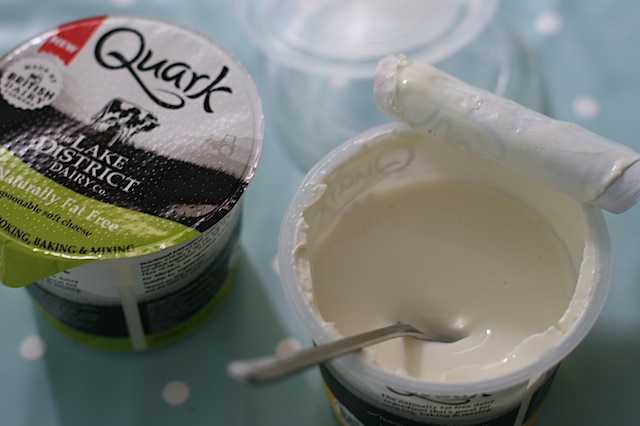 This is one of four recipes I'm publishing this week using Quark, a naturally fat free dairy product. Come back and see the others over the next few days!
Egg free chocolate quark mousse
Fat free quark raspberry mess.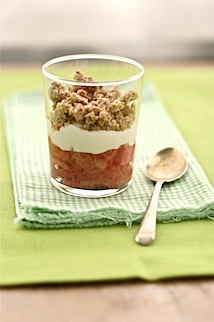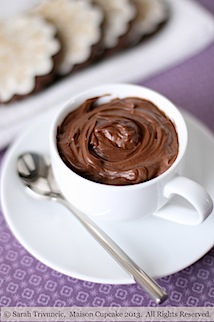 If you like these cheesecake pots then you'll love my Pinterest board "Lovely Things in Jars".
Follow Sarah Trivuncic Maison Cupcake's board Lovely things in Jars on Pinterest.


With thanks to Lake District Dairy Co for quark samples.