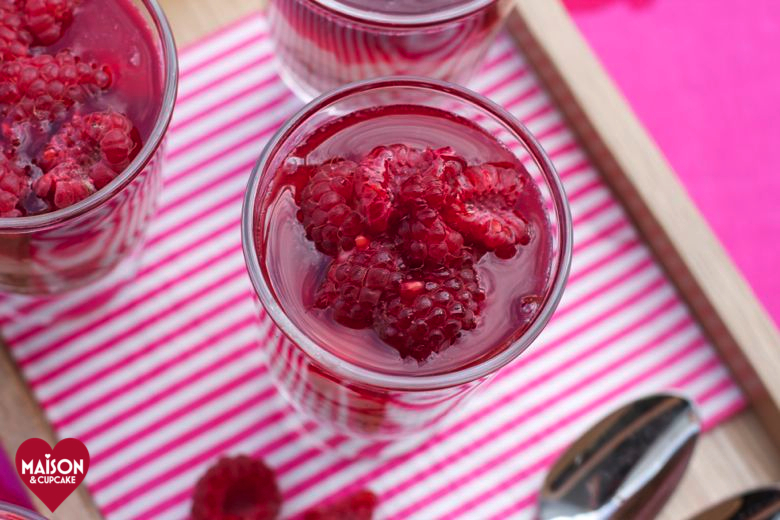 Our raspberry glut came to an end with these mini cheesecake pots – actually I made these in July at the tail end of the harvest but they were published on Great British Chefs whilst I was on holiday mid August and I've not had chance to feature them here until now.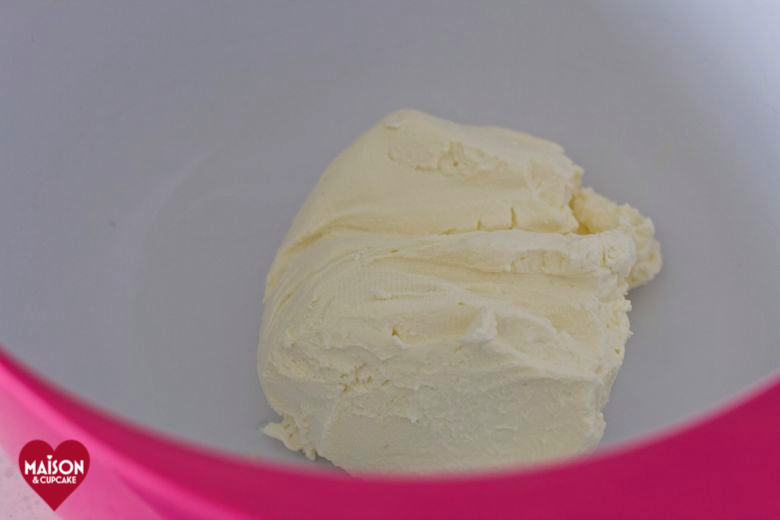 My new best friend in the kitchen is strained Greek yogurt, which is cheesily easy to make. Simply strain a 500ml pot of Greek yogurt through muslin overnight and you end up with a firmer mass suitable for spreading or rolling into balls. It's not exactly like cream cheese but close enough for me.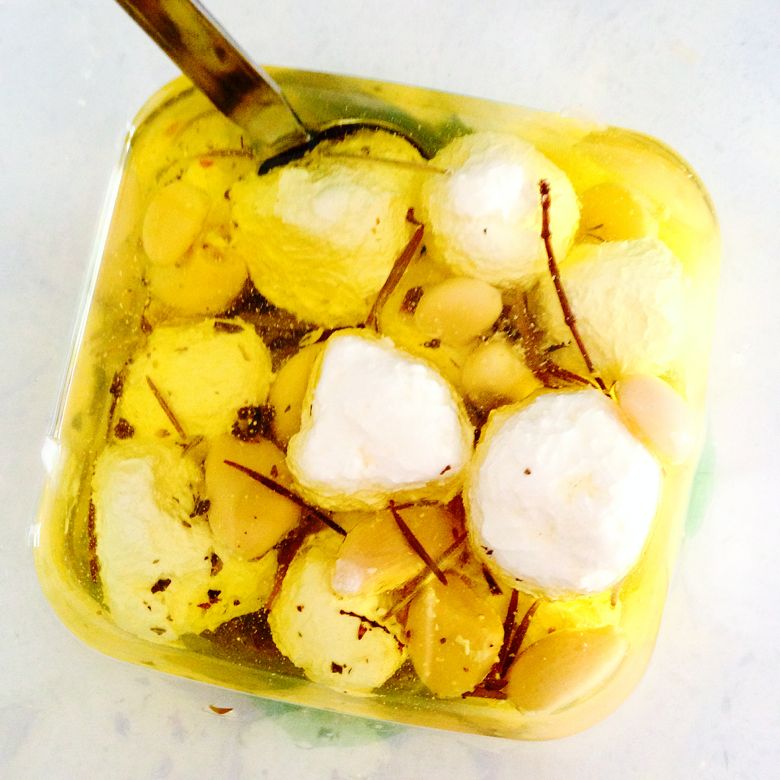 I have further experiments to make with this Greek yogurt cheese – you may have previously seen me rolling it into balls soaked in olive oil and garlic on Maison Cupcake instagram – but this particular batch had a sweeter destination.
The wet raspberry topping is perfect to swirl into the cheesy rhubarb base. Find out exactly how I made these pots over at Great British Chefs.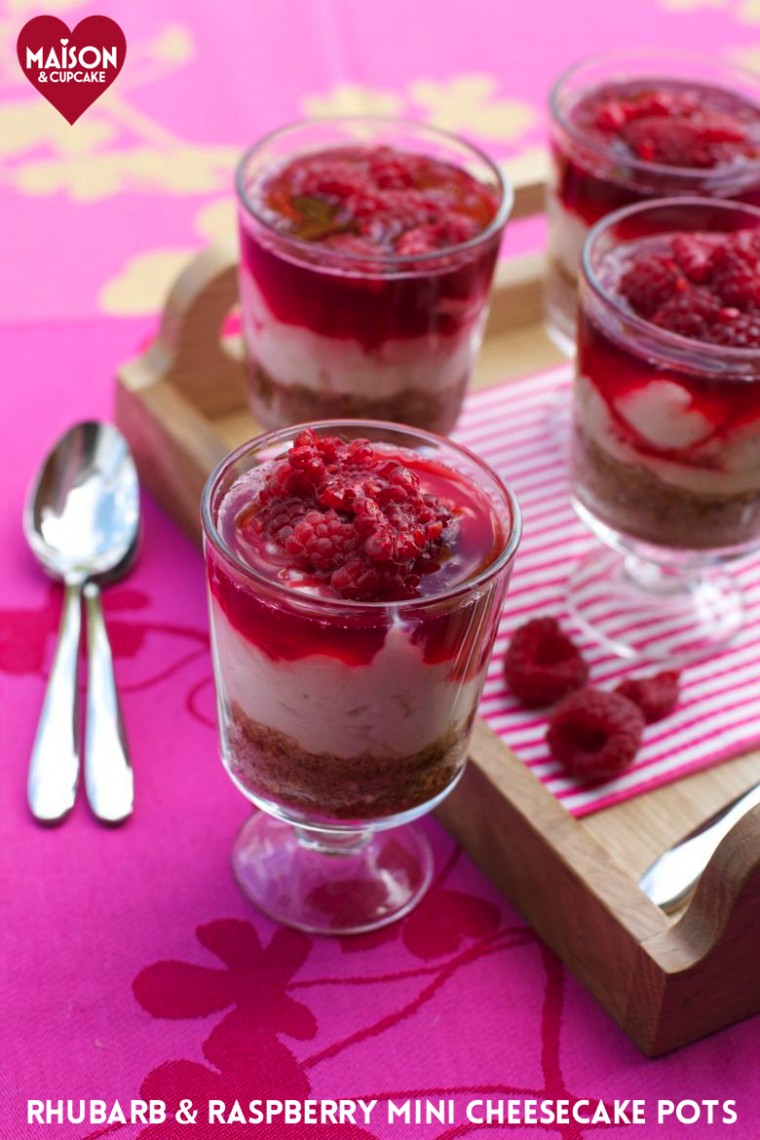 If you like these cheesecake pots then you'll love my Pinterest board "Lovely Things in Jars".
Follow Sarah Trivuncic Maison Cupcake's board Lovely things in Jars on Pinterest.