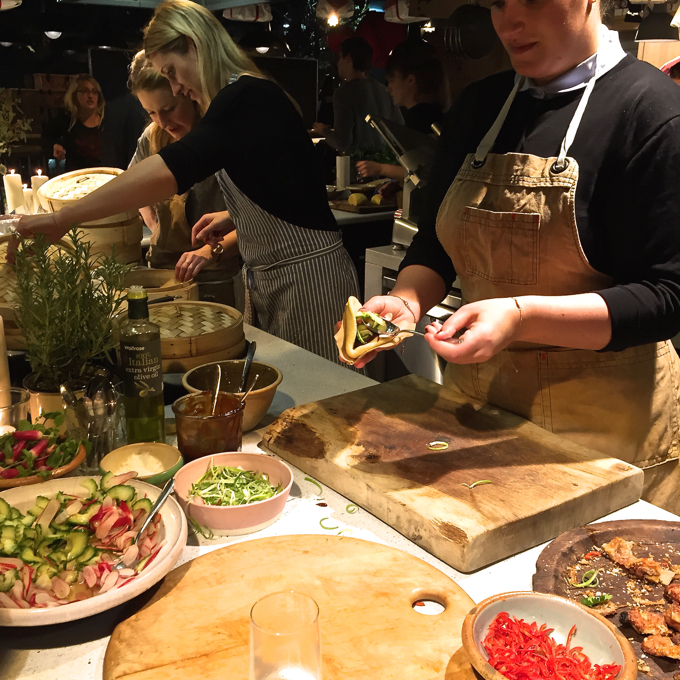 Jamie Oliver knows how to throw a party, I'll give him that. Earlier this month, the doors of his cookery school Recipease in Notting Hill were thrown open to a party of bloggers, vloggers and social media mavens. Quite how I ended up in the line up I'm not sure but when food royalty invites you out for the evening you go.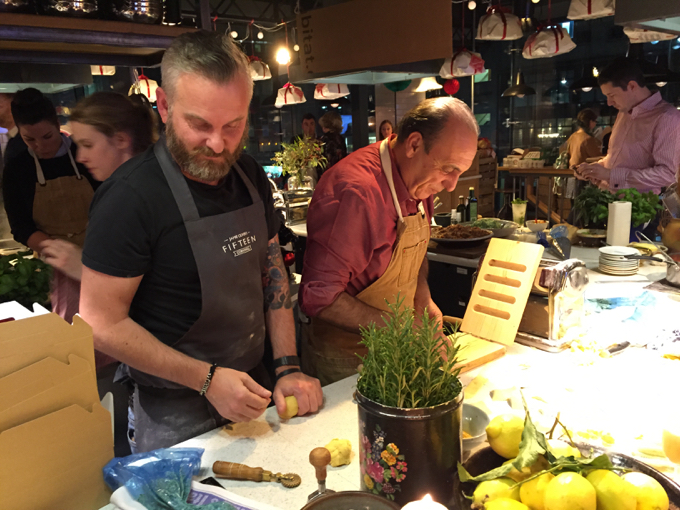 It was culinary performance in the round. Food was being prepared from the centre of the room with everyone gathered around to drink, taste and watch. Jamie's mentor Gennaro Contaldo was twirling sheets of pasta, layer cakes were being built up and sparklers lit.
The object of celebration was his new book Jamies Comfort Food which I reviewed this month. And we were being served dishes from the book to eat that night.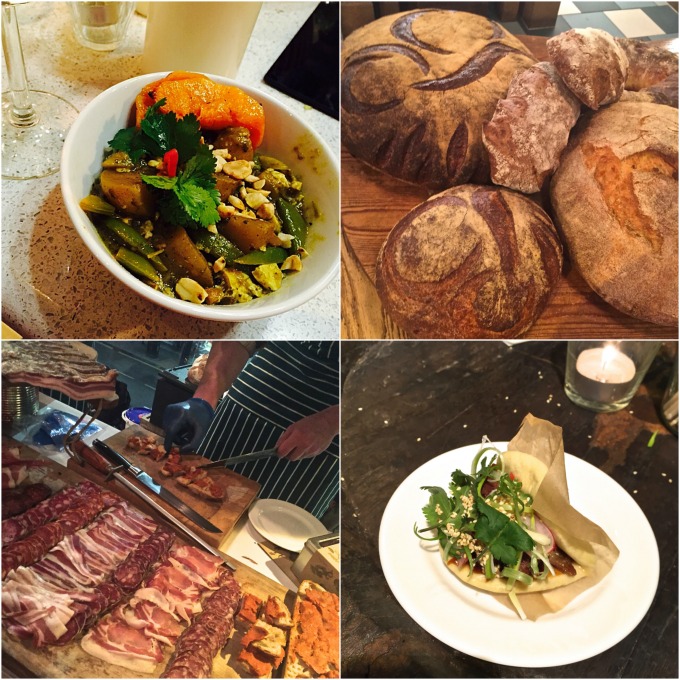 My favourite was this Massaman curry with butternut and potato which I am definitely making again at home. Also dotted round the room were stalls of Jamie's favourite beer, cheese, wine and meat producers.
If you'd like to get a taste of the atmosphere that evening, watch this video from Jamie's Food Tube which was recorded before my very eyes.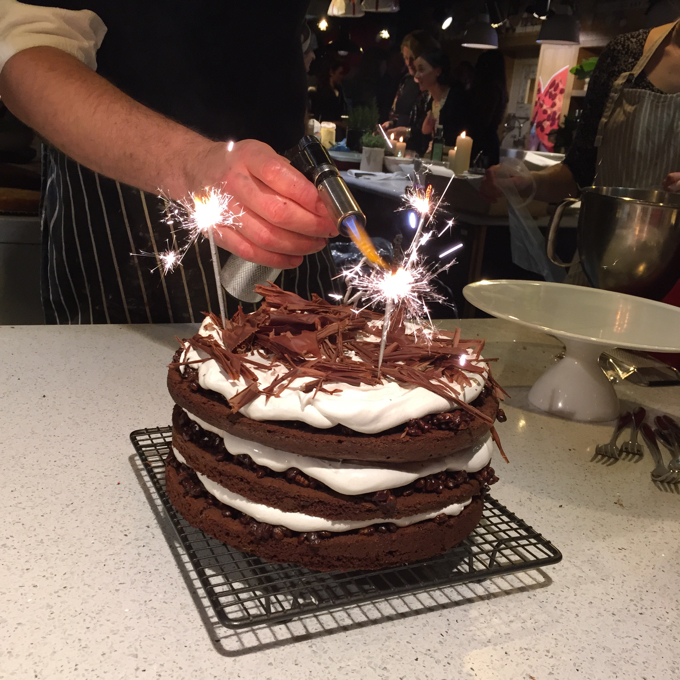 With twinkly lights and panettone dangling everywhere from the ceiling the night kicked off the festive season in style.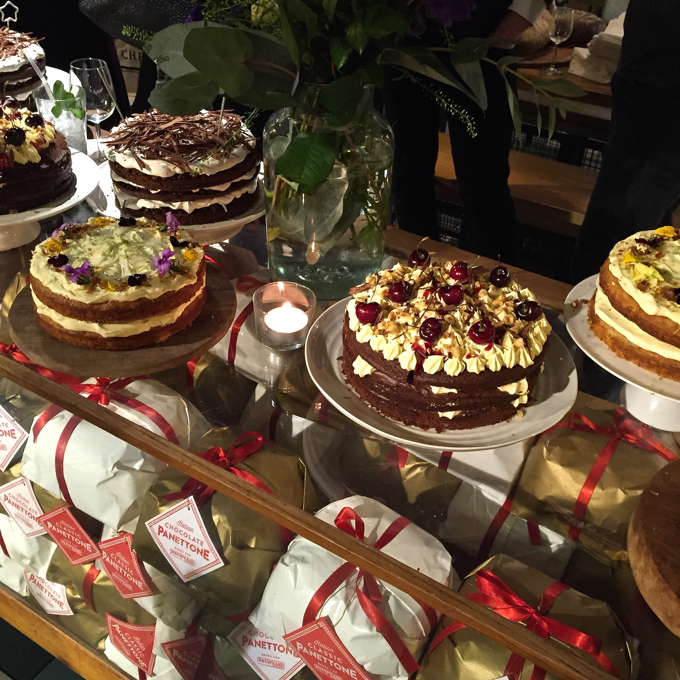 And of course no comfort food line up is complete without cakes… lots of them.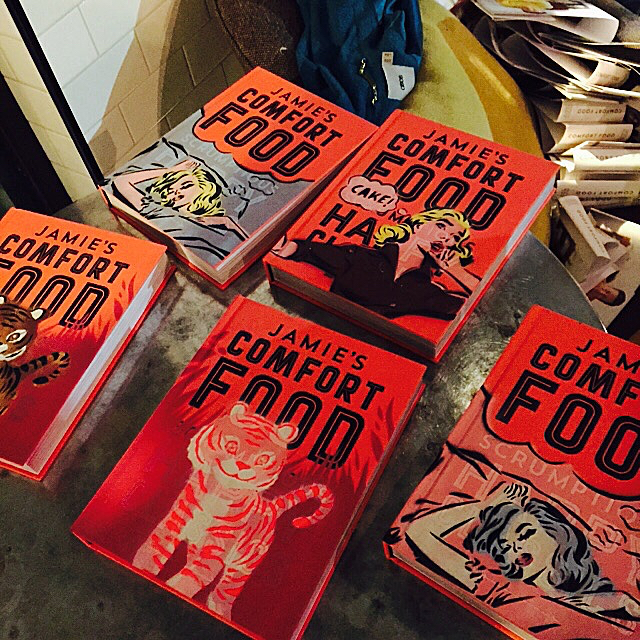 As if the drinks were not enough to get us merry, the fumes of aerosol paint were heavy in the air too. Before our very eyes, a spray can artist was stencilling customised designs onto the fabric bound covers of the new book. I picked a tiger.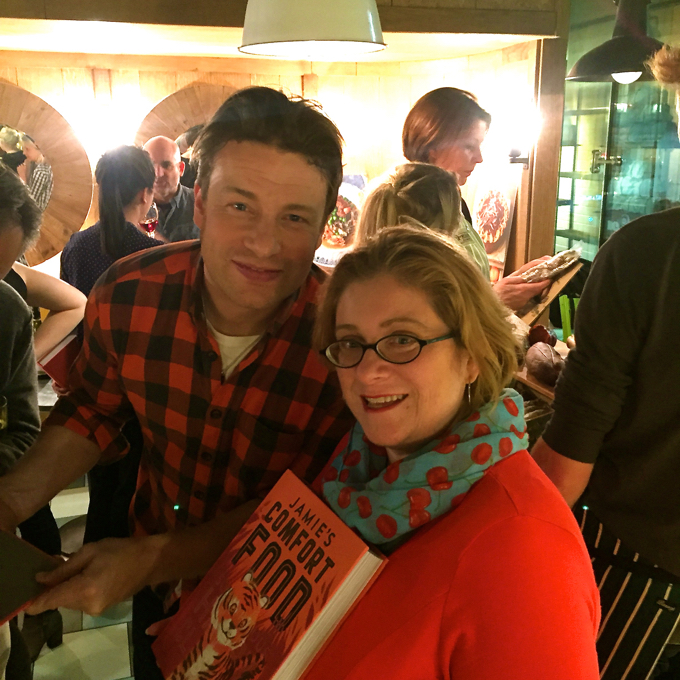 And naturally the highpoint of the evening was getting Jamie to sign it for me. I've not been this excited since the Nigella book signing.
I got him to write "Easy Tiger" in it!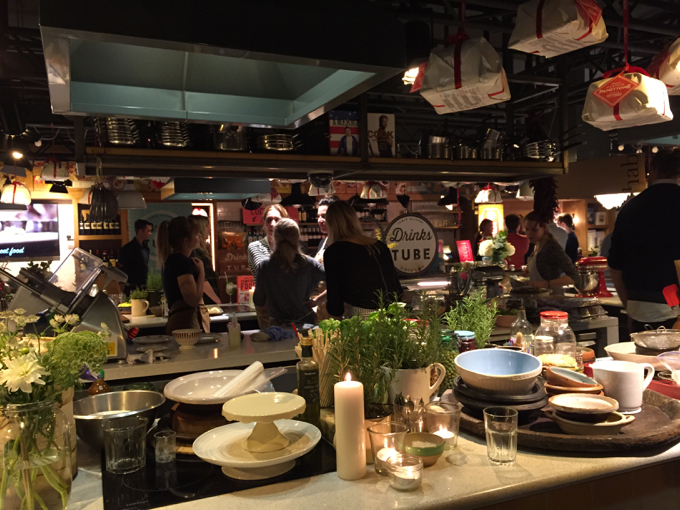 Thank you to Jamie and the team at JamieOliver.com not to forget everyone at Recipease for making it such a memorable evening.