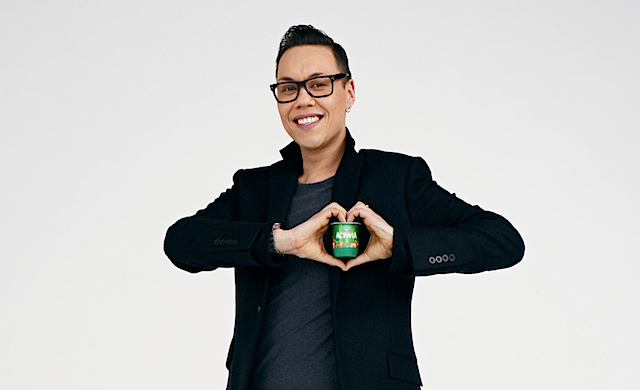 He's shown people How to Look Good Naked on the outside and now Gok Wan is inspiring us to feel good on the inside.
Bubbly TV personality Gok has teamed up with Activia UK for a cook off contest hosted right on their Facebook page. It's really easy for you to take part with the flick of a whisk and the click of a mouse – there's still time for you to enter and win some lovely prizes.
If you can show the makers Activia yogurt your ultimate "Feel Good" recipe using any Activia yogurt, you could be crowned their Feel Good Cook of the Year.
I shall be cooking up my own Activia masterpiece and shortly meeting with Gok myself. Quite how this will go I'm not sure – I once saw Gok verbally tear a woman's trousers into pieces on his TV show and had the sobering realisation I was wearing an identical pair at that precise moment.
Afterwards I'll be sharing our food and fashion banter together with my special Activia recipe. So if I reappear in kitten heels and a push-up bra you'll know who to blame.
For the competition winners, the first prize is a master cooking class with Gok Wan at La Cucina Caldesi, London with three runners up prizes of books by Gok Wan, Activia products and t-shirts.
To enter, all you need to do is cook a recipe using Activia products, take a picture of and upload the pic with recipe onto the Activia UK Facebook wall.
The judges will be looking for which recipes show creativity and originality together with overall appearance and visual appeal.
The closing date is 6th November 2013 and you can read the full terms and conditions of the Activia Feel Good Cook of the Year Competition can be found on the Activia UK Facebook wall.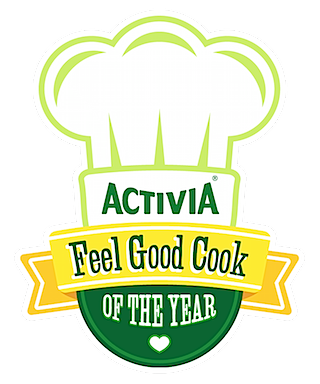 This is a paid project on which I'm working in partnership with Activia.