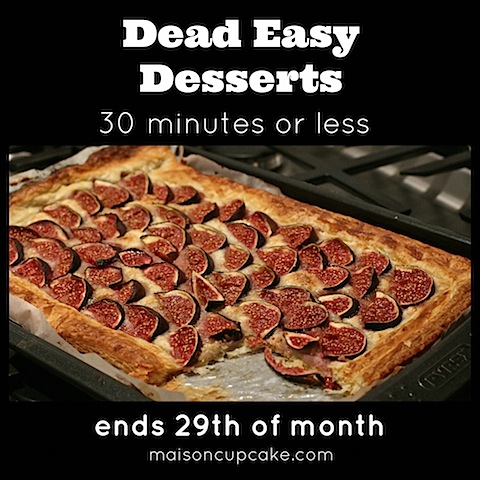 It's not her, it's me. Forever Nigella and I are officially on a break.
And after a fallow period I've decided to play away with a brand new blog event. It's called DEAD EASY DESSERTS.
You can submit any dessert that takes 30 minutes or less to prepare.
My first submission is this dead easy fig tart using shop bought puff pastry. But I'm sure you'll agree it looks pretty special.
From start to finish it took barely more than 25 minutes.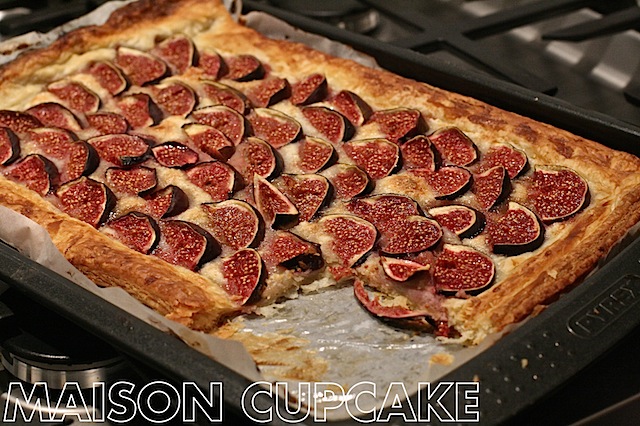 Probably it was Charlotte Pike's courgette tart that started me off in the summer. Ever since I've been rolling out these puff pastry tarts, savoury or sweet on a regular basis at home.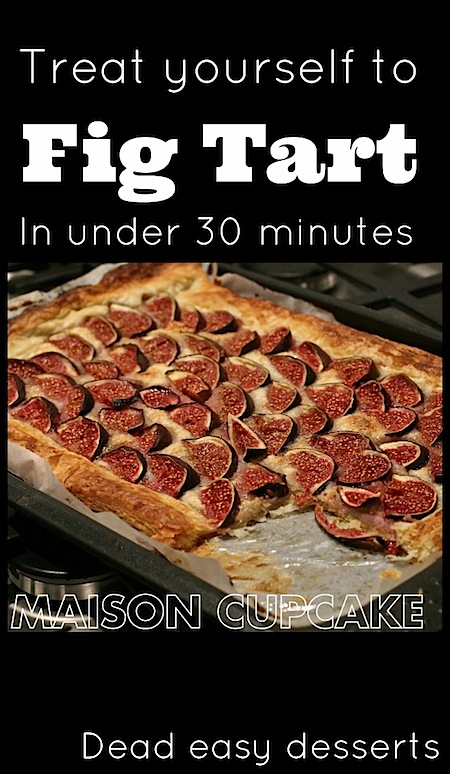 They're low faff, low effort to high glory ratio (to coin Fuss Free Helen's phrase) and this is all you need to do.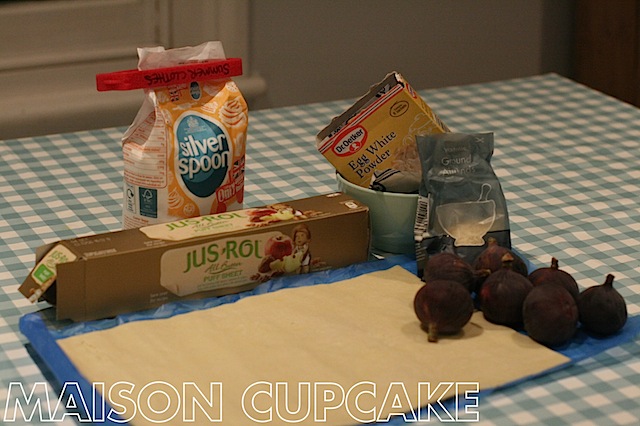 Take one sheet of all butter puff pastry, half a sachet of egg white powder (we had no eggs in the house, can you believe), 25g of caster sugar, 25g ground almonds and 2-3 ripe figs. Oh – and some Demerara sugar for sprinkling and a few spoons of milk to brush over the pastry.
Preheat the oven to 200c / Gas 6 and line a baking sheet with parchment paper.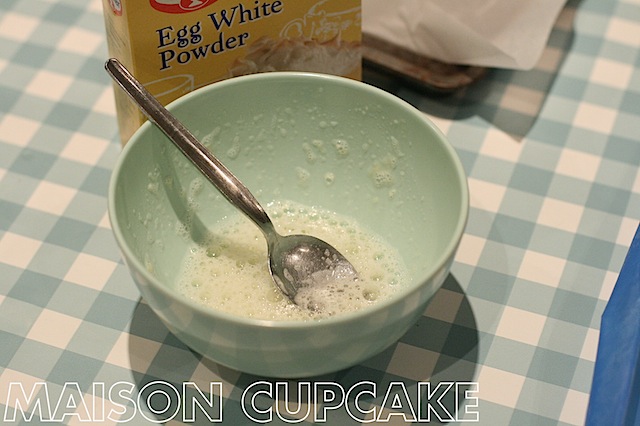 Mix half of an egg white powder sachet with water as directed. Whisk together to eliminate lumpiness. Of course you may use half an egg instead, this is just what happened for me that day.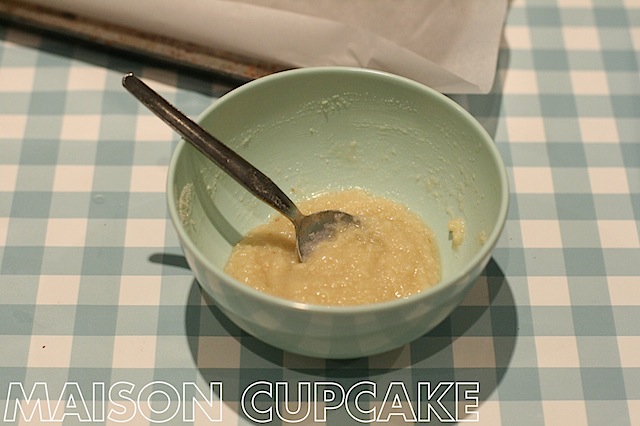 Beat in 25g ground almonds and 25g sugar to make a frangipane base.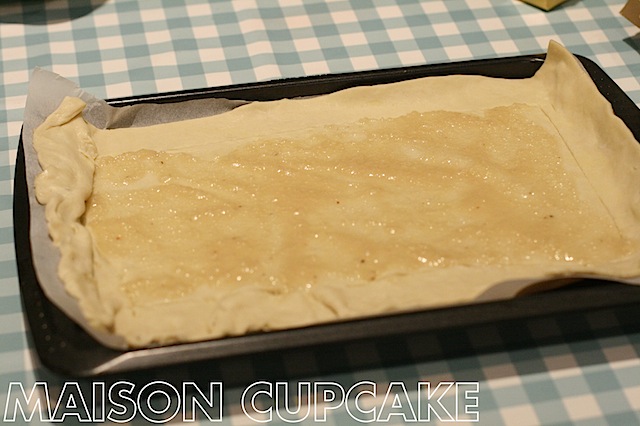 Lay the pastry sheet over the baking tin lined with parchment paper. Spread the frangipane mixture over the surface of the pastry.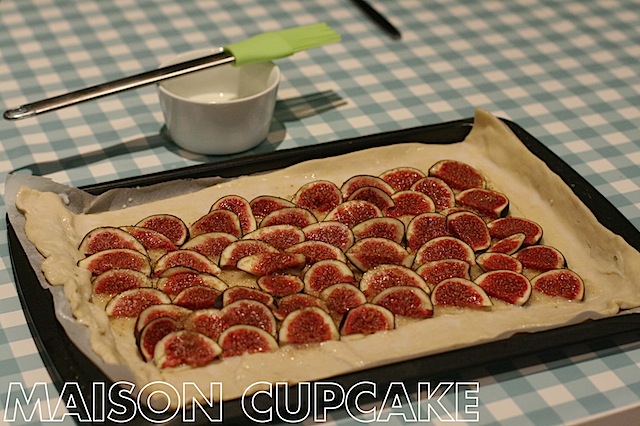 Slice the figs into half moon slices (around 12 slices per fig) and arrange on the pastry leaving a generous 1 inch border. Sprinkle Demerara sugar over the fruit and brush the pastry edges with some milk.
Bake for around 20 minutes until golden brown. Hey presto! It's a Dead Easy Dessert!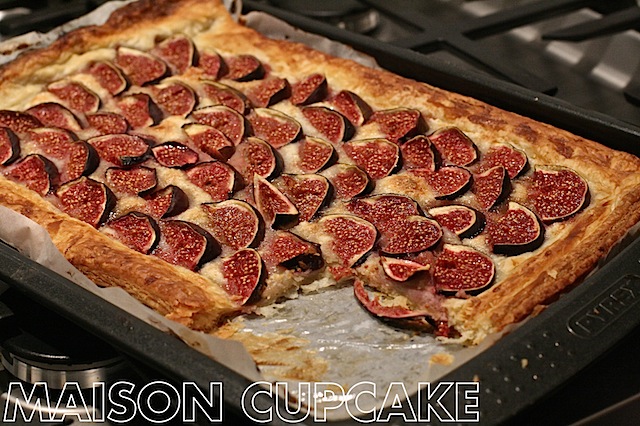 Dead Easy Desserts – new blog challenge
When:
Dead Easy Desserts will run from 1st month to 29th with full round ups of all entrants published on subsequent 1st of the month.
How:
Blog any dead easy dessert, pudding or afters (I don't mind what you call it!) that takes 30 minutes or less and display the Dead Easy Desserts badge in the post with a link to that month's announcement. Short cuts and cook ahead elements are actively encouraged i.e. using sauces, frozen fruit, left over bits and pieces as a component. So long as assembling/the bit where you actually cook it takes under 30 minutes that's fine. Add the URL of your post to the linky below.
Nitty gritty:
Please be mindful of copyright, I don't mind if you've adapted something from elsewhere or you made it from scratch. But if you submit something found online or in a book, just tell us where you found it rather than tapping it all out in your post.
One picture from each post submitted will be use in the round up, these pictures will also be shared on social media to spread the word about this event i.e. Pinterest, Google Plus etc etc. If you object to pictures submitted being shared elsewhere then please drop me an email.
I don't mind you submitting your entry elsewhere but please be mindful of other folks' event rules.
I will try to retweet any posts using #deadeasydesserts that @ mention @maisoncupcake
Enjoy your dead easy desserts and have fun taking part!