Fish pie that's easy to assemble with just five ingredients. This family favourite recipe will leave you hands free to help with the homework. Recipe post commissoned by Iceland as part of their #PowerofFrozen campaign.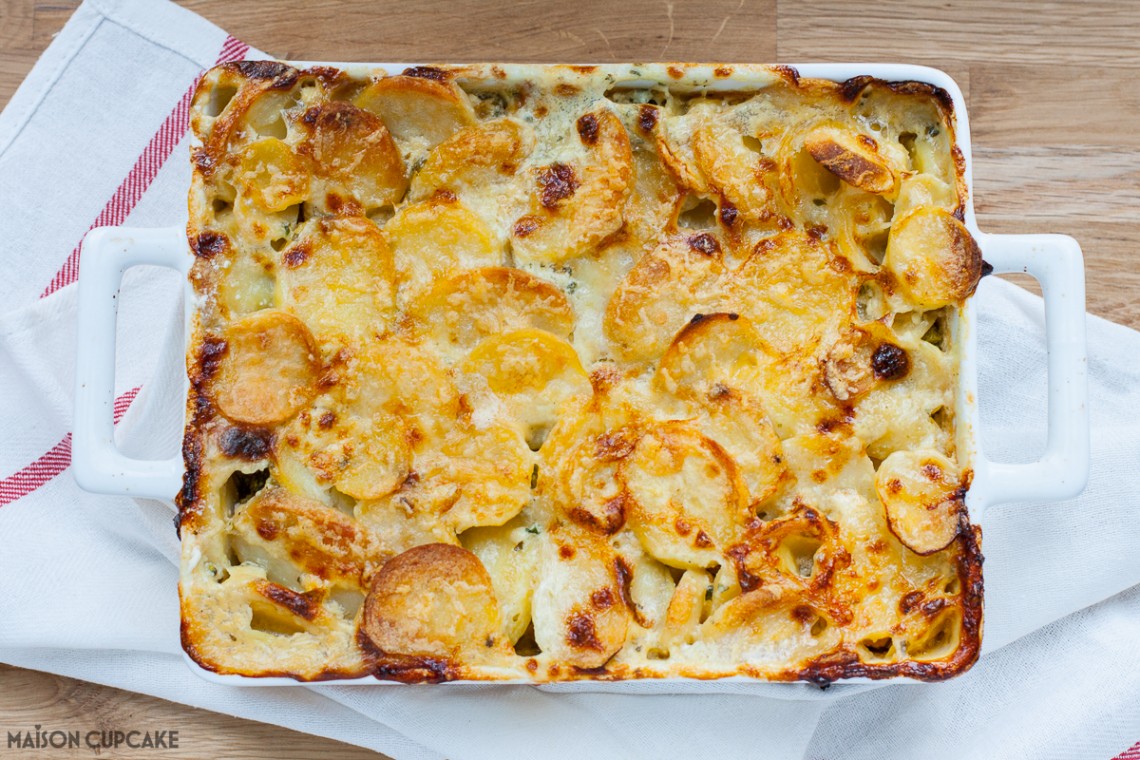 Fish pie is one of our favourite comfort foods. I'm especially excited to discover a tasty version I can knock up in minutes and leave to cook in oven. No faffing about cooking potatoes separately, no complicated sauces.
Families love heart meals in the week but with so much else to do, I'd not normally consider a homemade fish pie from scratch as an easy option.
Until now.
Iceland is somewhere I've only shopped intermittently purely because the branch isn't as easy to drive to or park near as local alternatives. But since refreshing my knowledge of their hero products, I think I'm going to have to invest in a bigger freezer.
I love frozen food and my freezer is the backbone of my store cupboard ingredients not to mention meals cooked in advance.
Here are some foods I discovered when revisiting my local branch: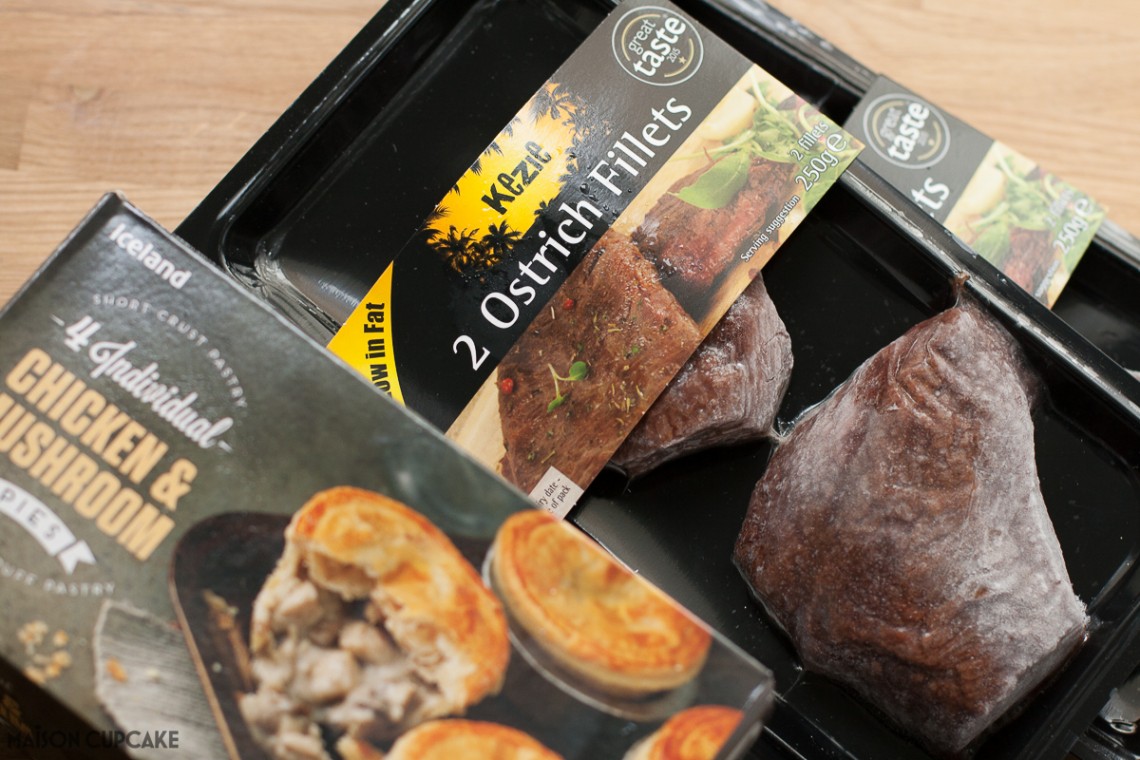 Ostrich fillets from the Kezie speciality meat range. Other frozen speciality meats include crocodile burgers, kangaroo fillets, venison haunch steaks and wildboard and apple sausages.
We've not eaten our ostrich fillets yet but check out these amazing venison steaks over at Supergolden, guaranteed to make you drool.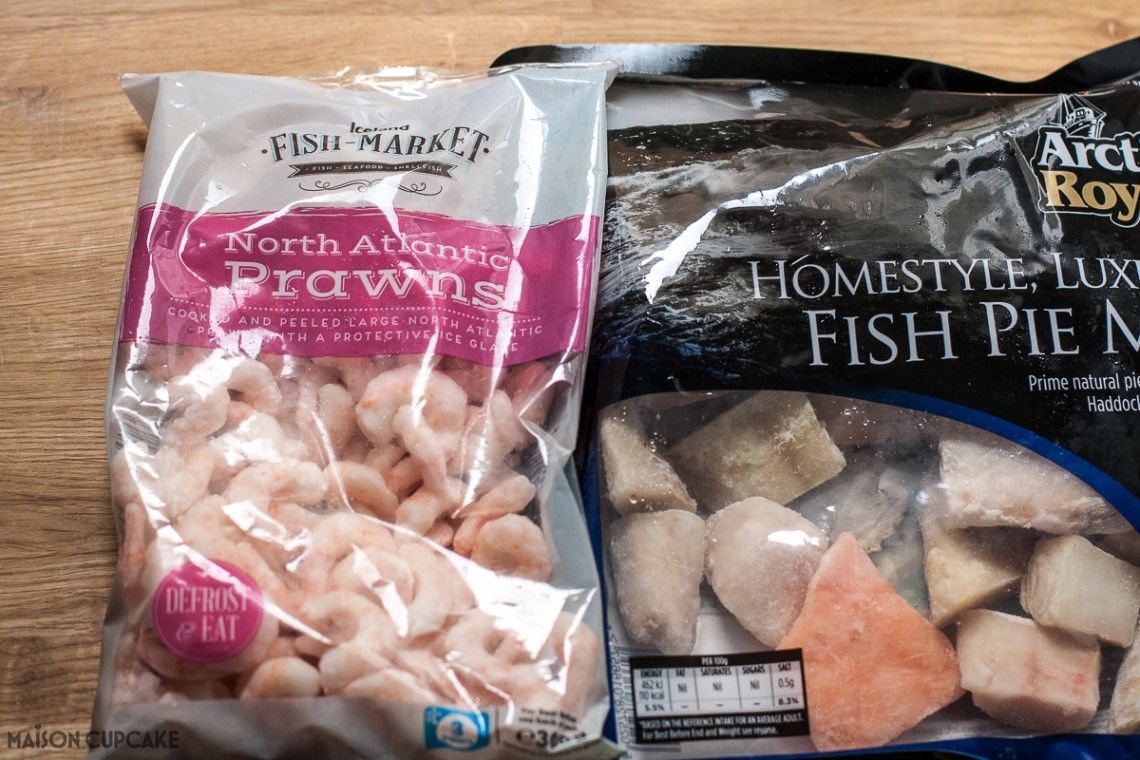 I chose to do a recipe with speciality fish – the Iceland range includes swordfish loins, black tiger prawns, calamari rings and scallops. Pictured above are their Atlantic prawns and Arctic luxury fish pie mix.
Camilla made lemony sea bass fillets for her #PowerofFrozen recipe.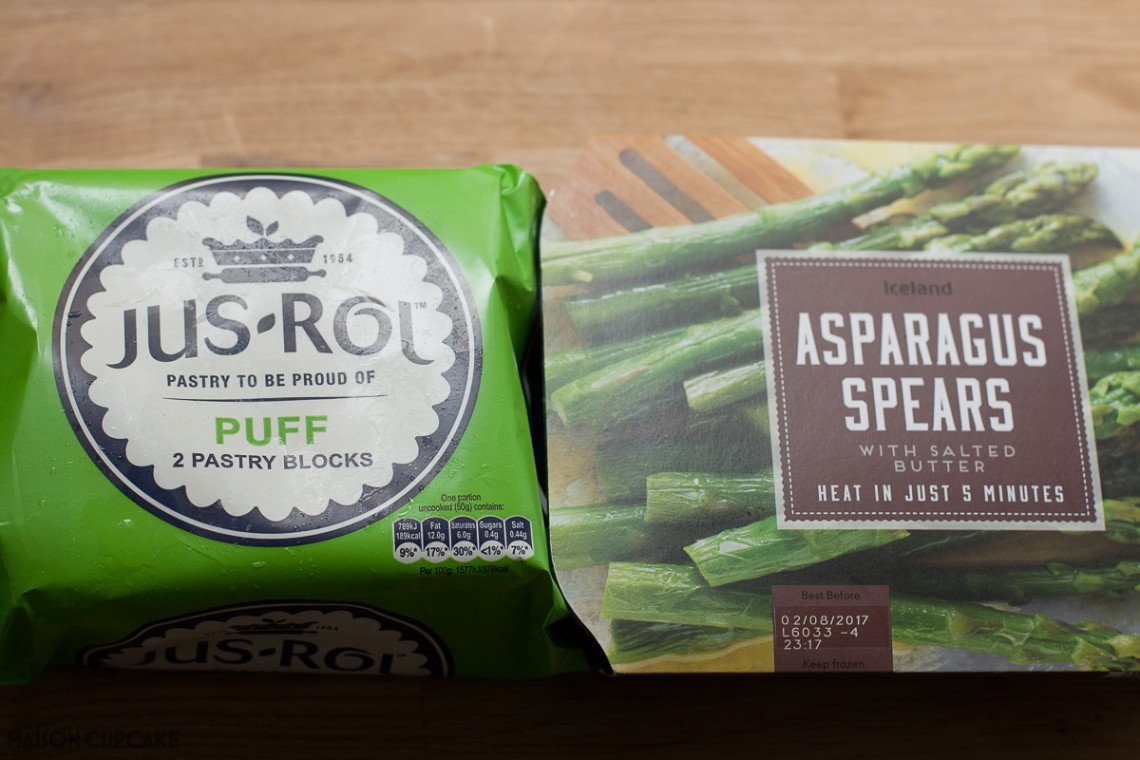 More unusual vegetables on offer included these asparagus spears and also kale, rainbow carrots, spiced lentils, quinoa mixes, onion rings and cauliflower cheese florets.

Choclette at Tin & Thyme used the asparagus spears in this fabulous vegetable galette with flaky pastry.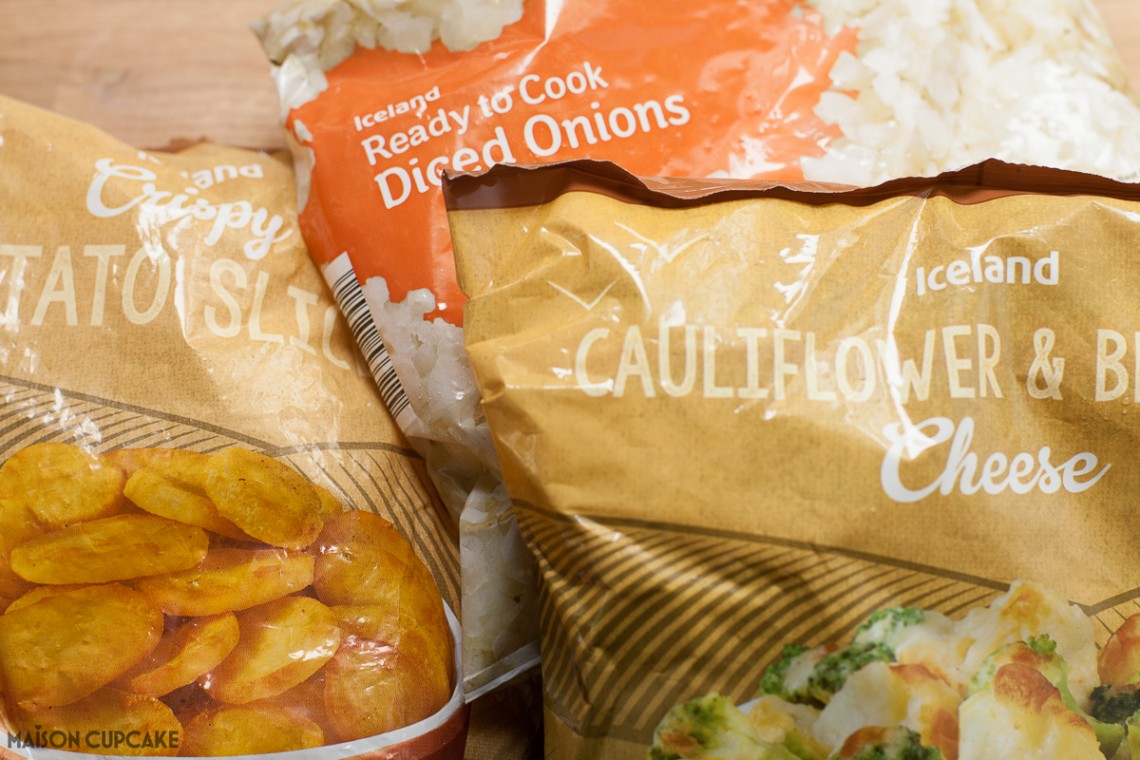 Jac at Tinned Tomatoes made use of frozen mushroom soup and frozen parsley in her creamy mushroom potato dauphinoise.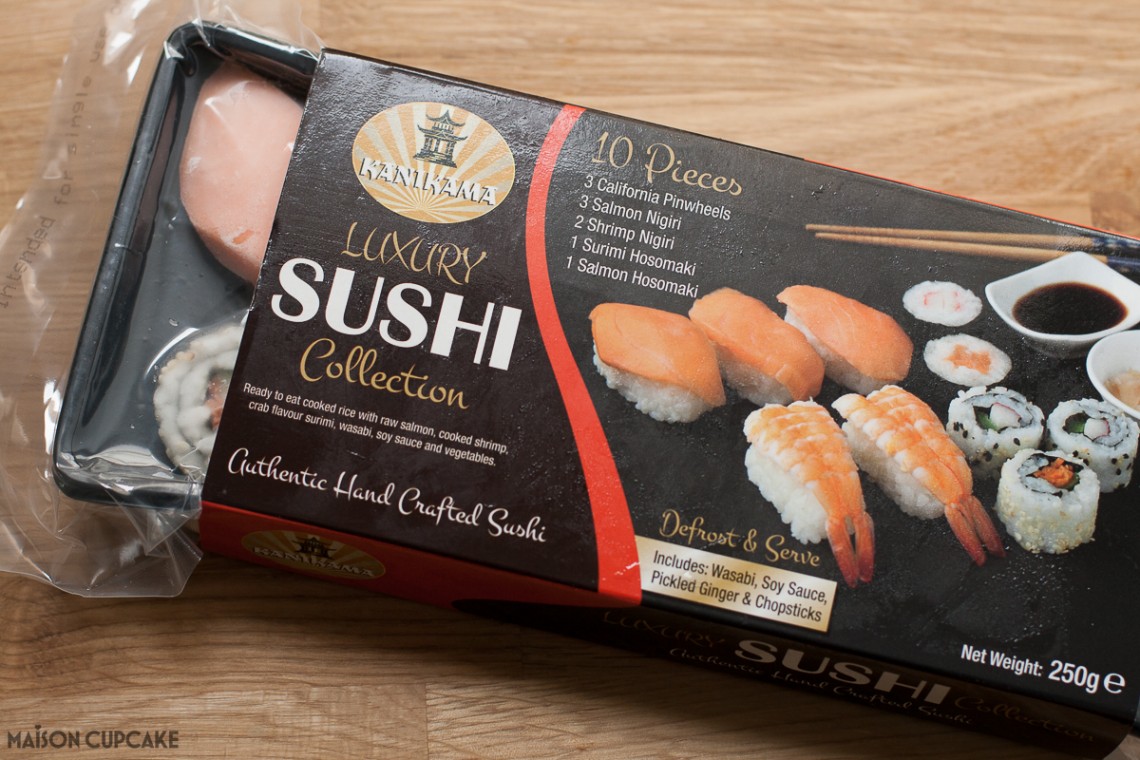 My biggest surprises in store were frozen sushi – simply defrost for two hours then eat.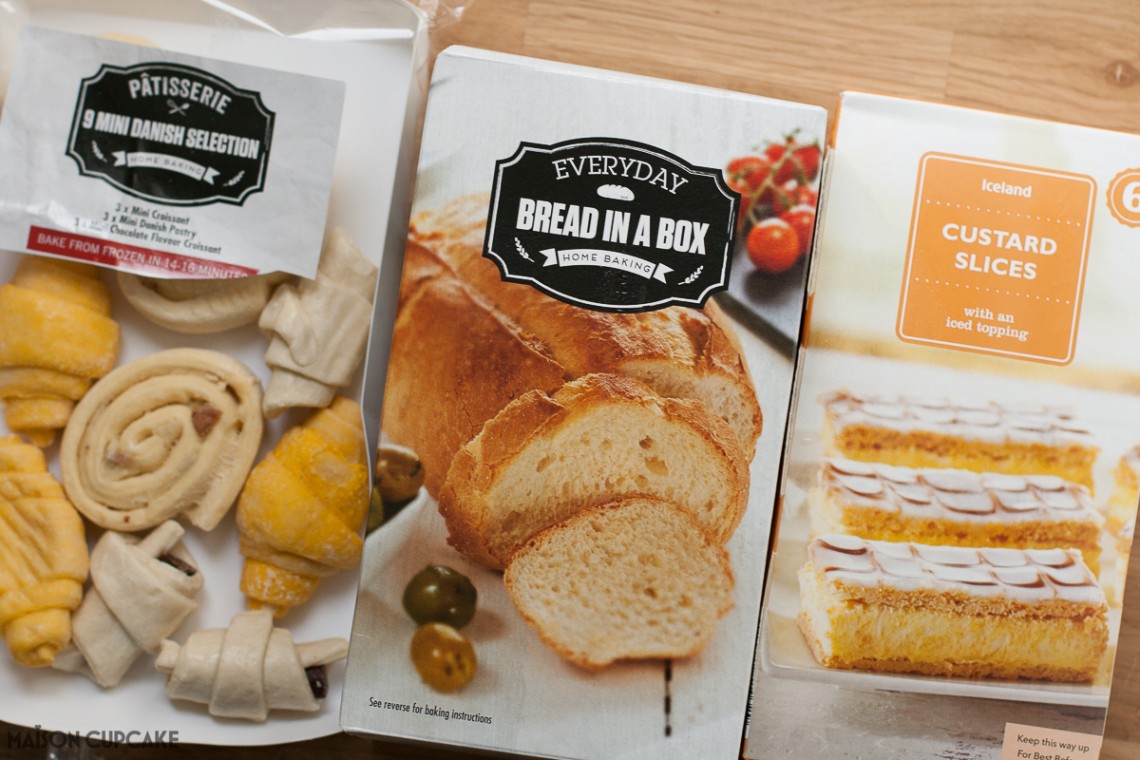 And these bread and pastry products; mini Danish pastry selection and a loaf of bread in a box to bake freshly from frozen. For my husband I bought a six pack of custard slices which I'm delighted to store in the freezer as the fresh ones have such short dates on them and now he can get one out twenty minutes before he fancies one!
Are you a regular shopper in Iceland? I was genuinely surprised by the breadth of items you could buy frozen not to mention the large selection of non frozen items sold alongside at low prices. I tend to think of Iceland as being aisles of freezers only but actually you can stock up on fresh vegetables, chilled products, store cupboard essentials and cleaning bits and bobs all in the same shop. Oh and did I say they currently offer FREE delivery when you spend just £35?
Five minute fish pie family food hack
Here's how I bashed out our fish pie in barely more than minutes and put my feet up for an hour whilst it baked. Printable recipe below too.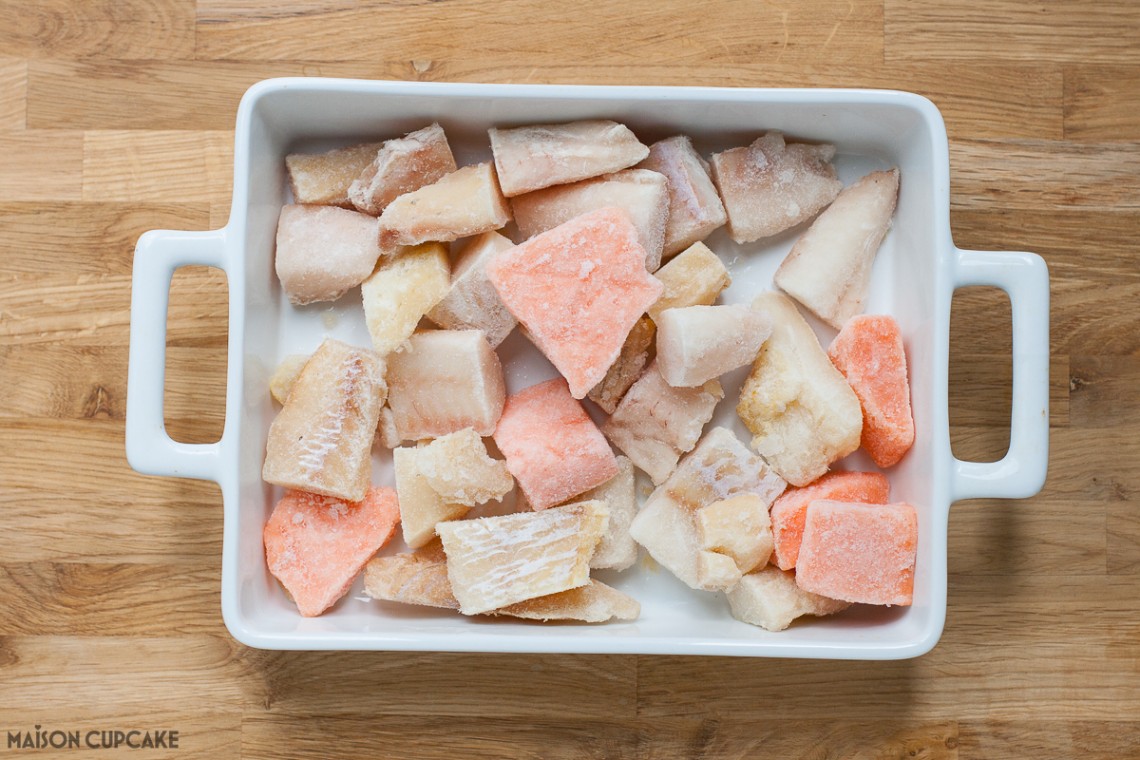 Preheat the oven to gas mark 6 / 200c. Lay Iceland's Arctic luxury fish pie mix in a large baking dish.
Arrange Iceland cauliflower and broccoli cheese florets on top.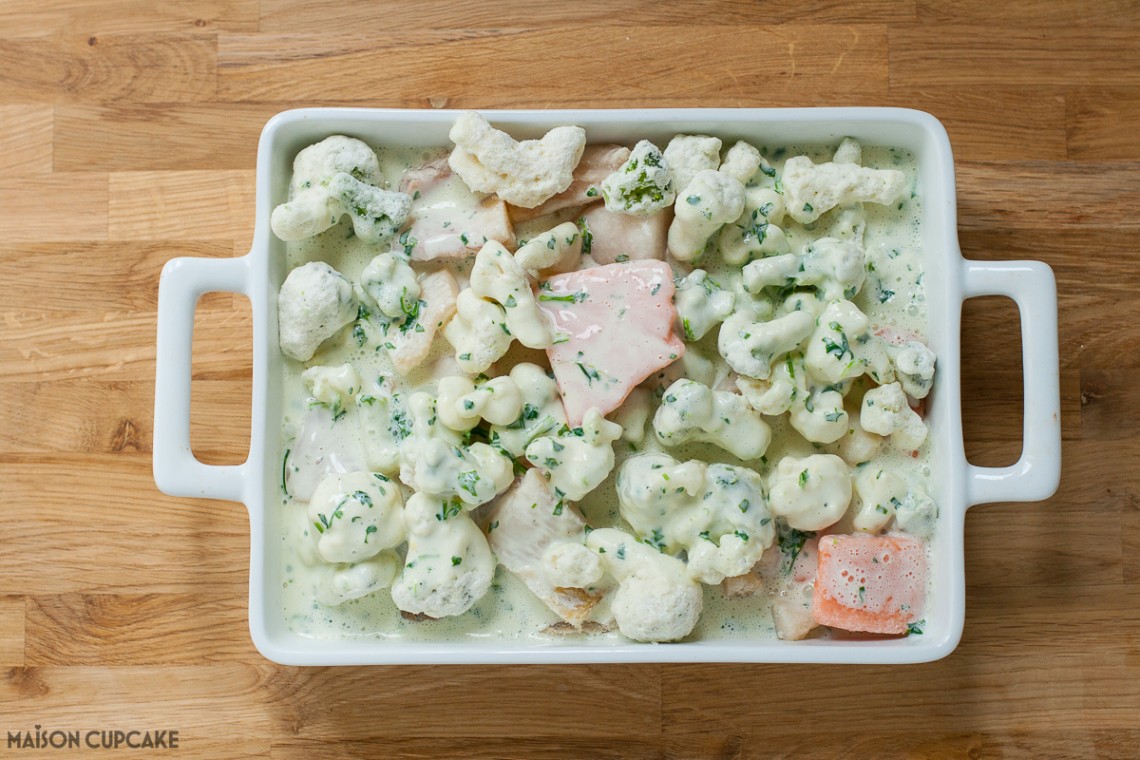 Pour over 500ml of instant parsley sauce (Iceland sell a Colman's version or you could use the Bisto granules kind).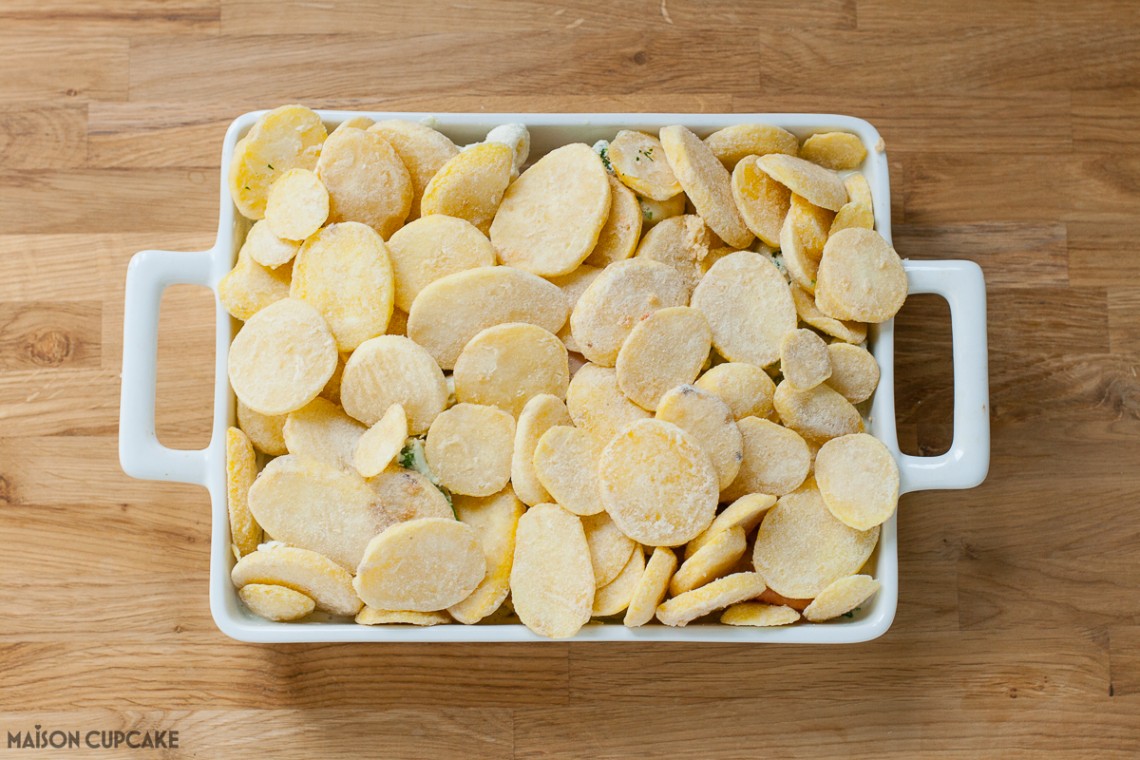 Arrange frozen potato slices on top and bake for twenty minutes at gas mark 6 / 200c. Then remove from oven and cover with foil to prevent burning. Bake for a further 40 minutes then remove from oven one last time, scatter over grated cheese and pop back in to brown without the foil cover.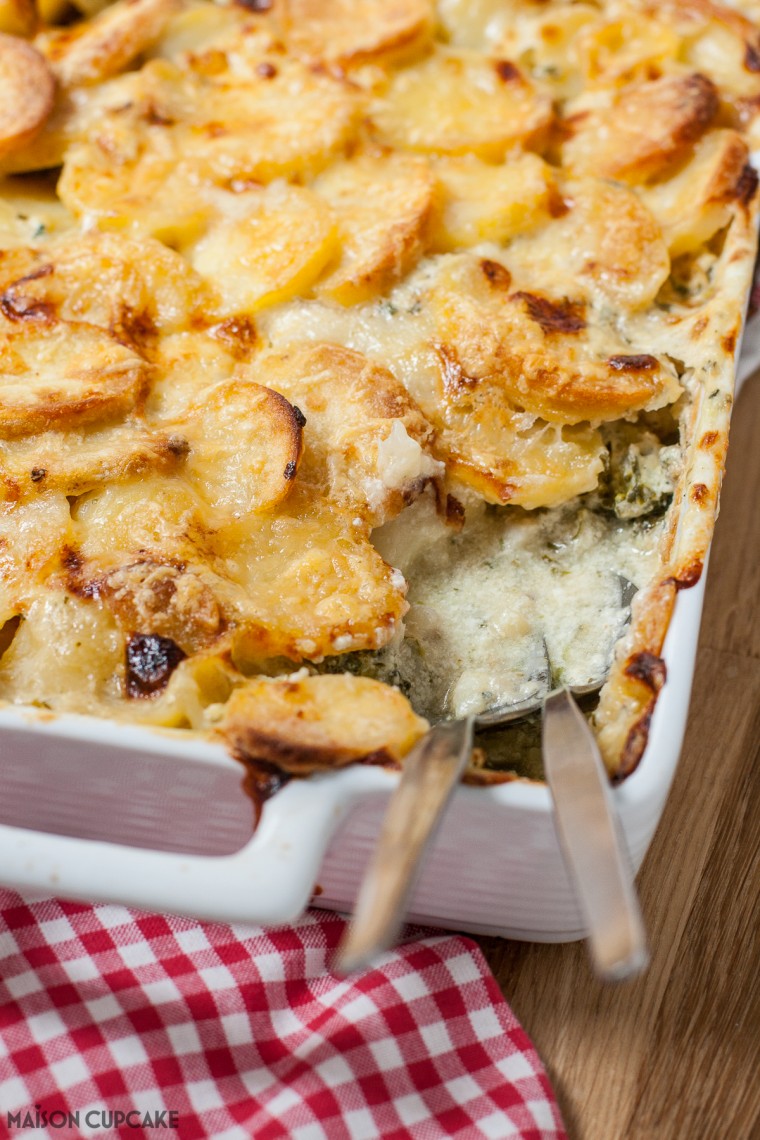 After another 15-20 minutes, you should have something like this. Ta-dah!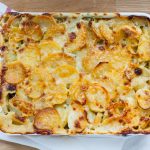 Print Recipe
Five Ingredient Fish Pie Family Food Hack
An easy fish pie recipe assembled from five ingredients in barely five minutes prep then bake in oven for just over an hour whilst you help the kids with the homework.
Ingredients
1

x 600g pack Iceland's Arctic Royal luxury frozen fish pie mix

340

g

half pack Iceland cauliflower and broccoli cheese florets

325

g

half pack Iceland crispy potato slices

500

ml

instant parsley sauce*

75

g

grated cheese
Instructions
Preheat the oven to gas mark 6 / 200c.

Arrange the frozen fish pie mix into a large baking dish.

Arrange the frozen cauliflower and broccoli cheese florets on top.

Pour over the instant parsley sauce*

Arrange over the crispy potato slices spreading them out evenly.

Bake for 20 minutes then take out of the oven to loosely cover the top surface with a sheet of foil, return to the oven for a futher 40 minutes.

After 40 minutes, remove the foil and scatter over the cheese. Return to the oven to brown off for around 15 minutes.
Notes
*If you are not a fan of instant sauce mixes you can make your own white sauce. My preferred method to make a white sauce would be to use a power blender on soup program (five minutes) to mix 50g butter, 500ml milk and 2 tbsp cornflour. After five minutes blend programme when the sauce is hot, add a little parsley and seasoning into the mix and blend again for a few seconds.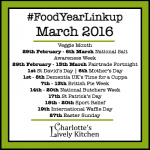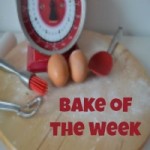 I am sending this fishy bake to #BAKEoftheWEEK which I co-host with Helen at Casa Costello;
Charlotte's March #FoodYear linkup;
Kirsty's Cook Blog Share at Hijacked by Twins

Fish pie recipe post commissioned by Iceland for their #PowerofFrozen campaign.