Just a quick reminder that this month's Forever Nigella is now live and the theme is celebrating the Diamond Jubilee.
Clearly this is quite a flexible theme quite similar to when Mardi did Royal Wedding Street Party last year however much festooning of bunting and union flags over the Nigella-ness is actively encouraged.
Our lovely host this time is Nelly at Nelly's Cupcakes who will be collecting entries until 28th May with a round up due on 1st June.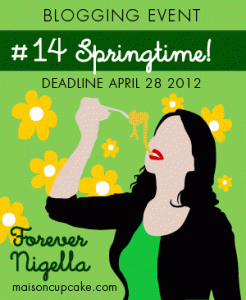 Meanwhile don't forget to check out Forever Nigella springtime round up over at Lucy Vanilla Frost.