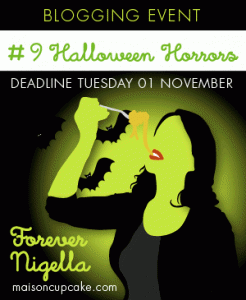 Whilst you're still in your beds sleeping off a bonfire induced hangover, I'll slip in with this witchy round up of Forever Nigella entries.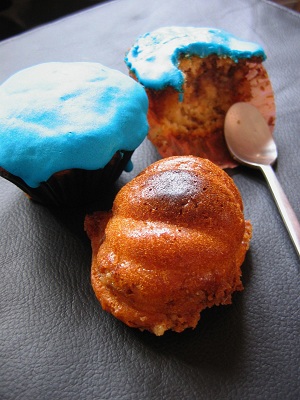 Baklava muffins (pumpkin shaped too!) from LO81 of Taste of My Life
Nazima at Working London Mummy makes super Halloween Bat Cookies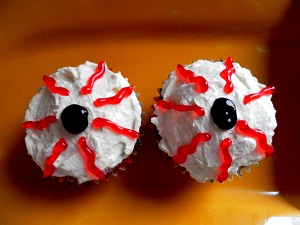 Yummy Chunklet makes Eyeball Cupcakes. Yikes!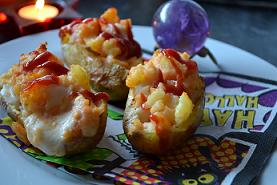 I totally love these Blood and Guts potatoes from Jo at Comfort Bites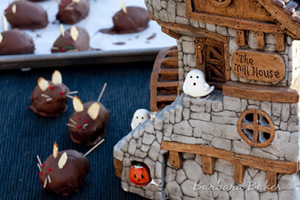 Barbara Bakes combined a Nigella recipe with an idea from Not Quite Nigella to make these adorable brownie rats!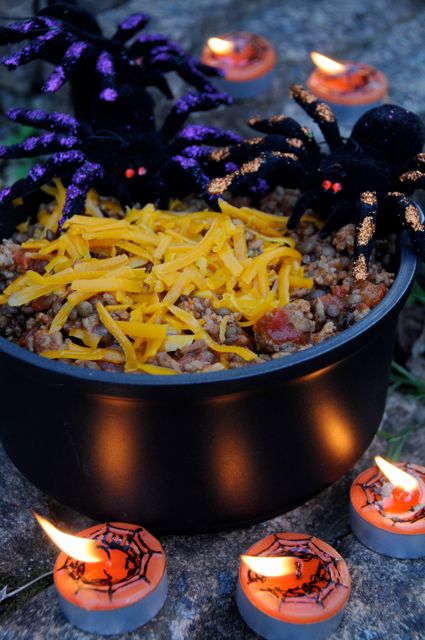 Ren obviously isn't squeamish allowing these illuminous tarantulas near her cauldron of lamb ragu… it's one up from a guard dog isn't it?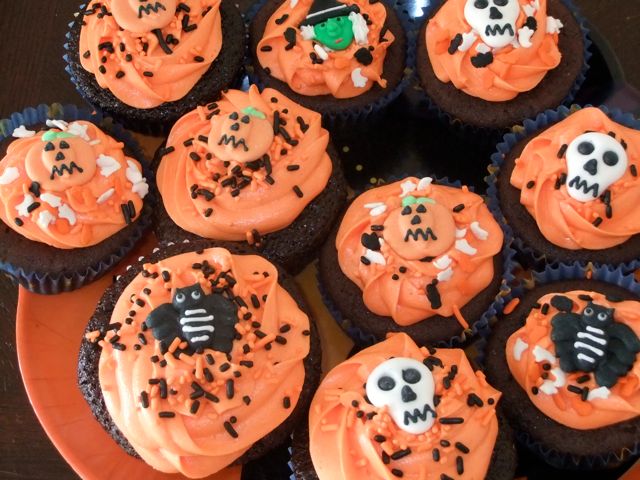 And last but not least, Nicola at Cookies Cakes Bakes has done these wonderfully orange cupcakes.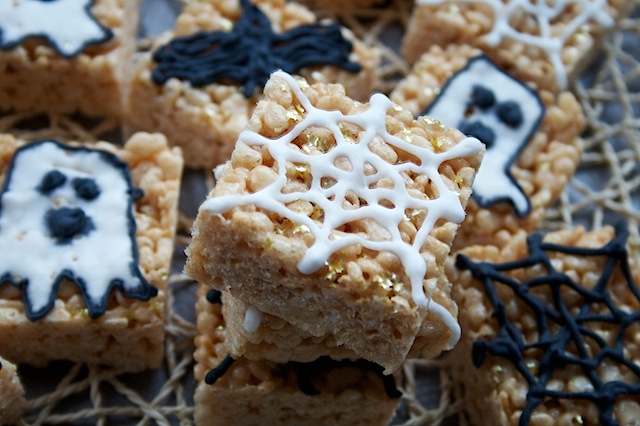 Oops I nearly forgot my own cobweb covered marshmallow squares!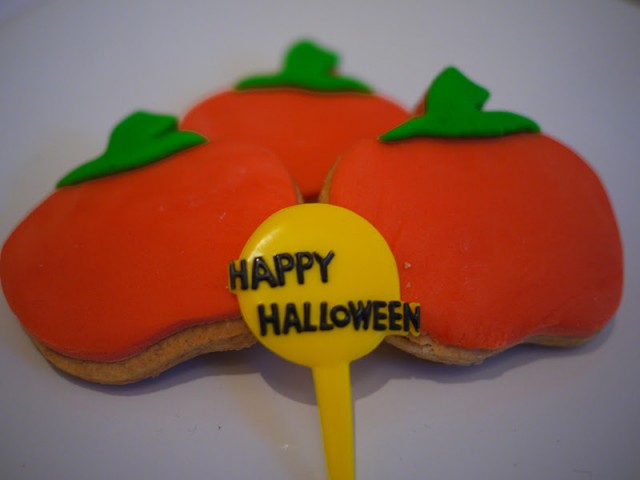 And a last minute addition for Kate at What Kate Baked with these pumpkin cookies
Thanks for all your spooky entries and watch out for the forthcoming post announcing Forever Nigella 10!