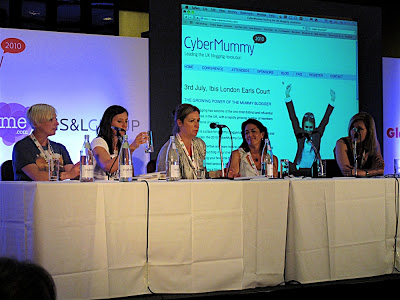 A holding post before you all think I've disappeared.  This weekend, I went to the incredible
Cybermummy
conference in London, a massive get together for around 180 mummy bloggers.
I will give a more detailed rundown on my thoughts about the day and how mummy bloggers compare to food bloggers in the next few days but here are a couple of shots to give you a flavour what it was like and ahem, a taste of the homemade flapjacks that I handed out to Cybermummy delegates along with sachets of porridge oats courtesy of my sponsor
Flahavan's
, the Irish oat company.
Due to my ridiculous, and mostly self inflicted itinerary this weekend, I have not yet been able to visit people's blogs and say hallo, it was so nice to meet you etc. But I will.  Neither have I forgotten my foodie friends, if you are following me on
Twitter
you will have some idea what I've been doing – a garden party, a birthday cake to make, a family get together for Ted's baptism this weekend.  Heck it's my birthday too (someone else's cake though) and I've not even thought about this.
As if that's not enough, today I am about to go to a food bloggers' Masterchef event hosted by Miele.  Five of us will be cooking infront of Greg Wallace and John Torode.  To be honest, I am not sure how I'm going to manage with this, I am after all more Bejam meets vicar's tea party than posh nosh.  I will not be making scallops and black pudding, the Masterchef cliche, but instead some french macarons and a variation of a very tasty Hummingbird Bakery apple cake.  I leave home in one hour. My son screamed the place down at pre-school drop off this morning because he knew it wouldn't be me collecting him after lunch.  So not exactly a great morning for concentration. Wish me luck, I need it.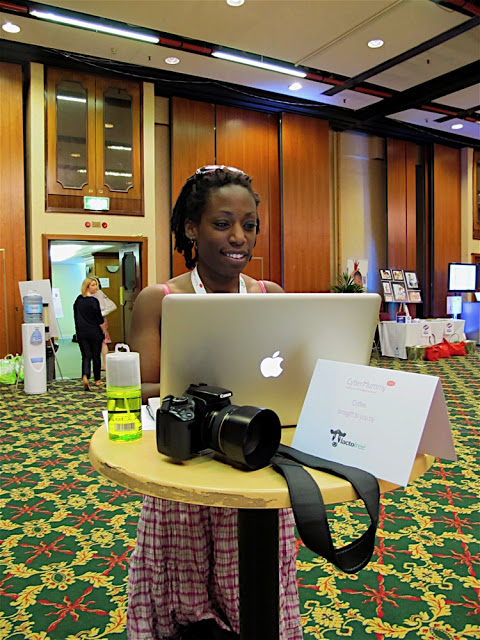 Jay, aka
Mocha Bean Mummy
epitomised Cybermummy for me here – laptop and camera!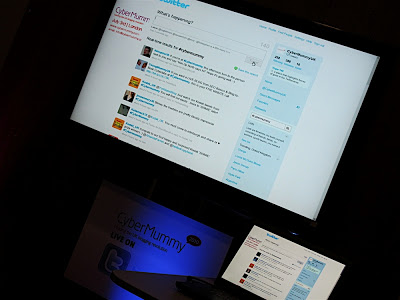 There was a huge amount of #cybermummy twittering going on.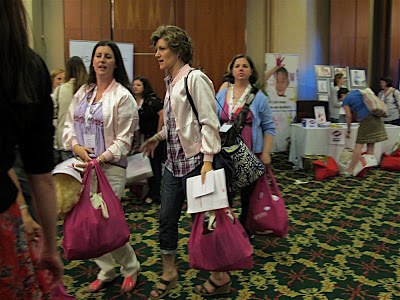 And everyone lugging around enormous goodie bags!!!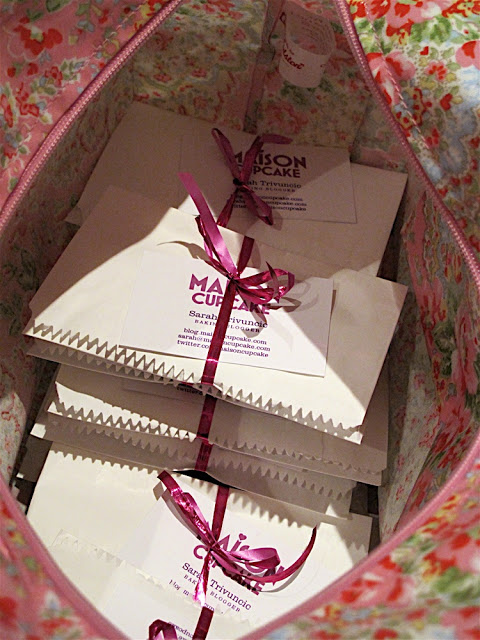 I introduced myself to the Cybermummies with my home made flapjacks.  There were FIVE flavours and I will blog these recipes plus more Cybermummy pictures in another post later this week.
But in the meantime, do check out some other Cybermummy posts linked to 
www.mummy-tips.com
and
www.amodernmother.com
and keep your fingers crossed that I do not make a compete numpty of myself infront of everyone this afternoon.  They actually cook proper things with carefully selected cuts of meat and fish. Not just school fete style cake and biscuits. Why did I agree to this? I must be mad. But then if they read my blog they'll know that already.
UPDATE: I survived… the full food bloggers' Masterchef experience coming soon!