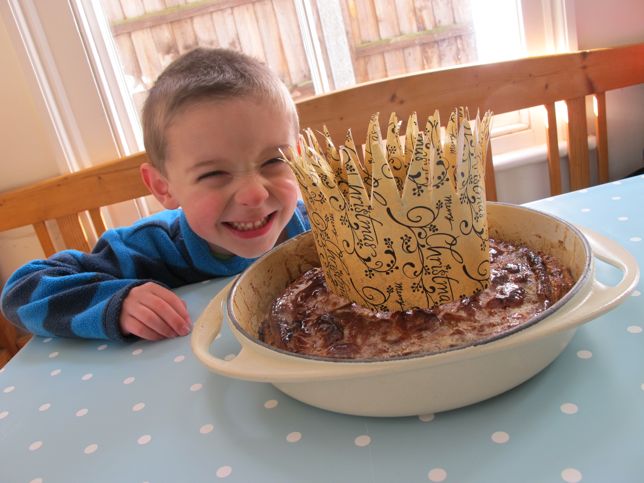 Before I tell you about today's baked delight, let me announce properly the winners of the 12 Days of Christmas giveaways from back in December:
Dec 17 – Jamie Oliver Kitchen Kit Robyn Clarke, Cheshire.
Dec 16 – Eric Lanlard Home Bake book TWO COPIES Georgina Ingham, Staffordshire; Cristina McDowall, Devon.
Dec 15 – Mum et Moi Silicone Cake Mould RRP £17 Vanessa Cox, Buckinghamshire.
Dec 14 – Interflora Christmas Hamper RRP £100 Nickie Chapman, North London.
Dec 13 – Steenberg's Christmas Spices Survival Kit Maggy Woodley, South London
Dec 12 – Matcha Chocolat Chai CaramelsWendy McDonald, Shropshire.
Dec 11 – Heinz picnic hamper with "Heinz Secret Ingredient" goodiesHelen Watson, Norfolk.
Dec 10 – Sainsbury's Different by Design cookware Catherine Whittall, Shropshire.
Dec 9 – Alex Polizzi's Little Black Book of Hotels THREE COPIES Hannah Evans, Caerphilly; Mark Hopkins, Merseyside; Kate Davis-Holmes, East Yorkshire.
Dec 7 – Green & Blacks Ultimate Chocolate Chef gift set Becca Rothwell, London.
Dec 6 – Waitrose Goodies Erica Price, West Midlands.
For ease of reference I have started a giveaways page which lists the most recent winners and any live giveaways. You will note that the Nigella Lawson Measuring Cups giveaway in conjunction with my Forever Nigella challenge is still open until Jan 16.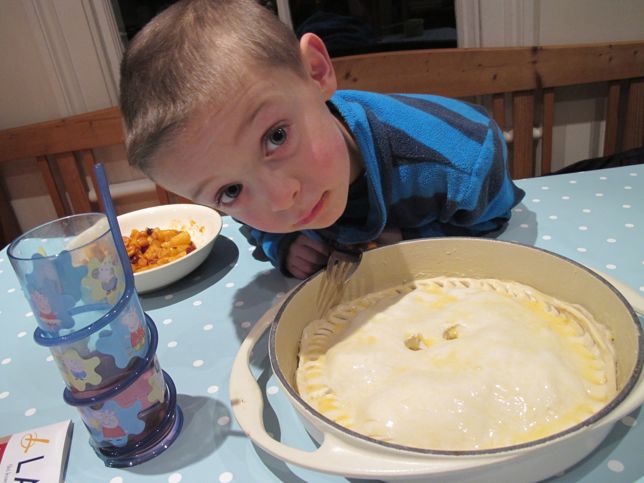 I am also celebrating being a winner of a sort myself.
In the past few weeks I've been named as:

Number 1 in Cision's Top 10 UK Baking and Confectionery blogs
and as if that wasn't enough

Number 1 in Wikio UK's Gastronomy rankings for the first time!
I hope I'm the equivalent of a musical chart slow burn that takes it's time creeping up the Top 40 and then stays in the consciousness thereafter even if it drops quickly. (Tainted Love was only number 1 for a fortnight. I bet you didn't know that.)
It's all worked out by computers. Hence my reference to paper crowns.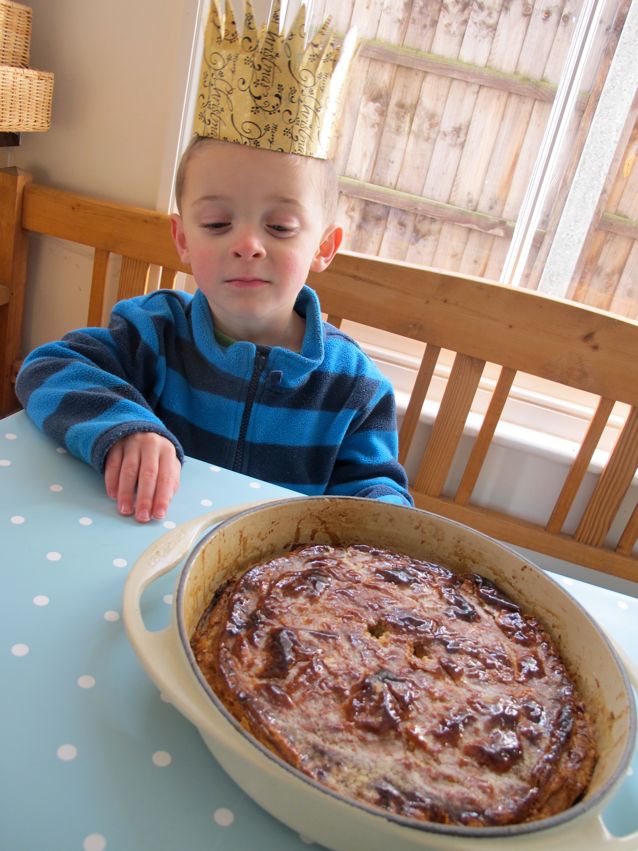 Today's recipe is possibly the only one I can think of that requires an item of clothing or an accessory to accompany it. France's Galette des Rois is traditionally served on January 6 for the Feast of the Epiphany marking the end of twelve days of Christmas.
It comprises two puff pastry layers with a filling of frangipane topped with a shiny sugar glaze. Traditionally a coin or china trinket is hidden in the Galette and whoever wears it is king for a day wearing the gold paper crown. In France you can buy these crowns but I had to make my own out of left over wrapping paper.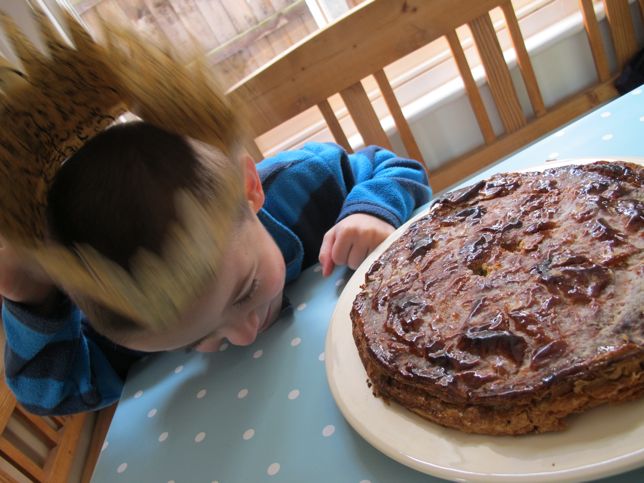 Getting the crown to stay on Ted's head took a while. We had lots of shots like this one before I managed to catch him keeping still long enough to show him with it on his head.
I'm still enjoying my blog break so there's no printed recipe today, I have made use of my good friend Jamie Schler's recipe for Galette des Rois as featured in one of her regular Huffington Post columns.
The galette is very very easy to make although I had a little trouble with the glaze. Possibly I will be spending some of my Christmas Amazon credit from my father on a cook's blow torch. Jamie had warned that the icing sugar glaze had to be watched like a hawk lest it suddenly burn… after the prescribed five minutes I kept testing mine every 60 seconds but by the time areas were on the cusp of smoking, there were still some patches of un-caramelized icing sugar.
A quick carefully directed blast would have sorted it all out.
I hope everyone is enjoying the new year… I am reading even if I'm not posting so much this month. Hopefully soon I will be able to unveil my new Recipe Index. Wishing you all the best of luck with your new year projects and I hope to see you all here again soon.