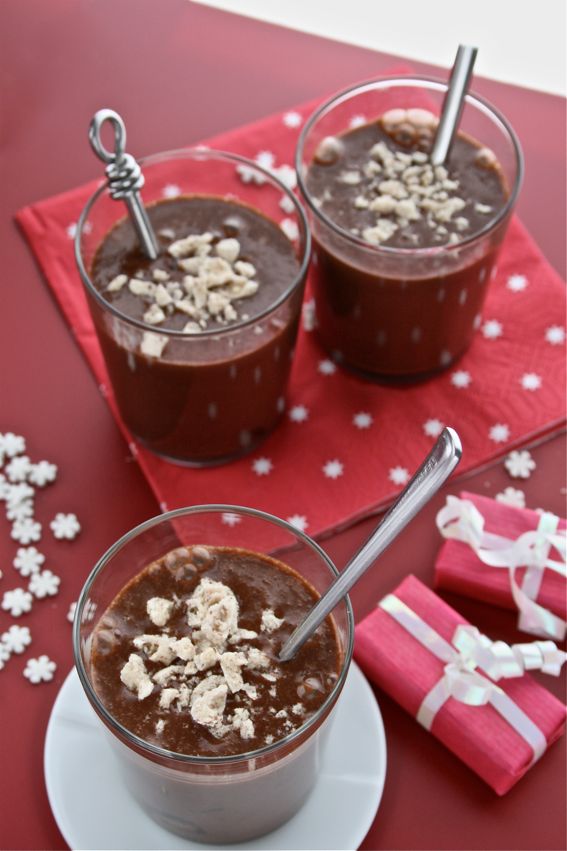 I will be a lady of few words today… as you may have noticed I have been plugging away daily with the giveaways series and I must confess I am looking forward to the last one this Friday!
The Waitrose and Green & Black's giveaways in particular have gone down a storm (they close on Dec 12 and 13) and next week we have an amazing £100 Interflora hamper for someone to win.
Today we have an INTERNATIONAL giveaway, you see I have not forgotten my international readers who form around 50% of the visitors to this site.
Anyone in the world visiting this post can win a box of seductive Matcha Chocolat Chai Caramels, find out how in a moment…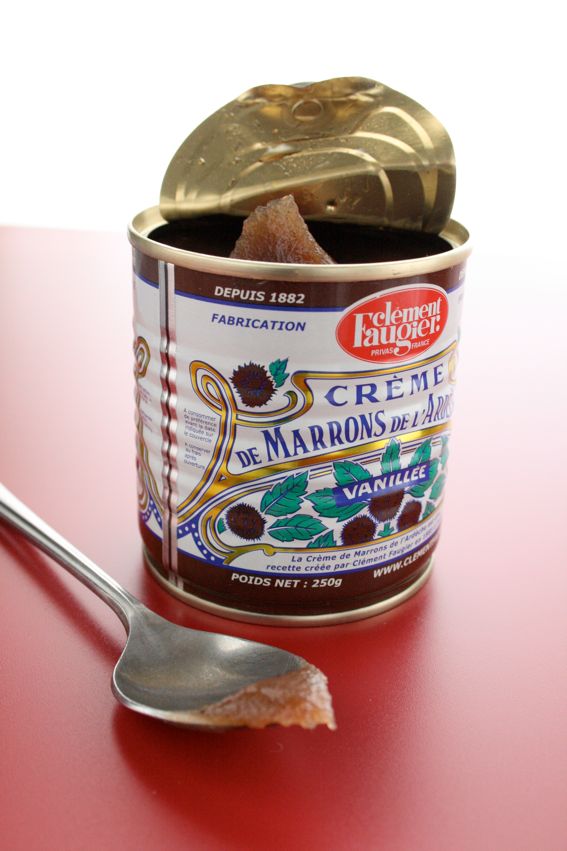 This post is also a joint tribute to my friends Meeta and Jamie who visited last month.
Meeta likes a good pot-de-creme and Jamie gave me this glorious vanilla chestnut puree. So I put my two friends together and came up with something wonderful.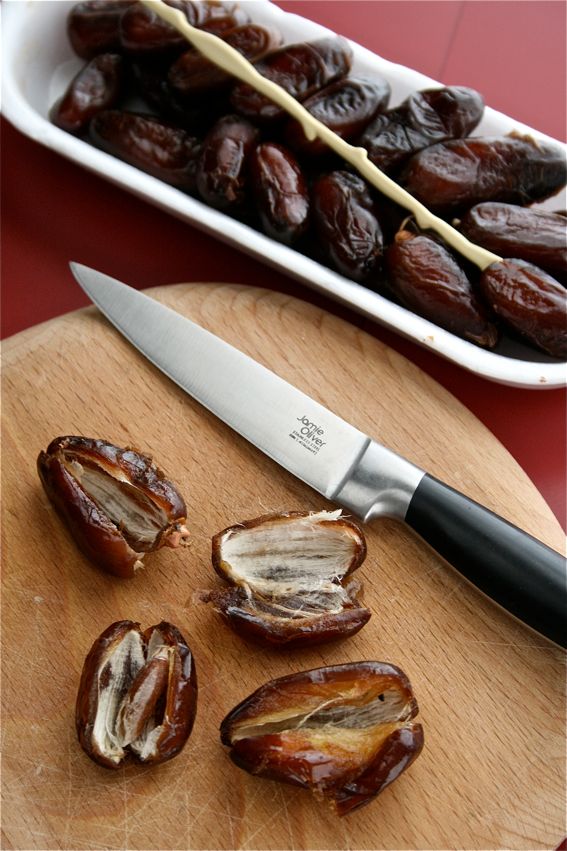 My tripod came in useful this afternoon, would you believe I took these pictures at 3pm in December with barely any light. Some of the exposures were over a second long.
You'll hear more about these Jamie Oliver knives later this week too…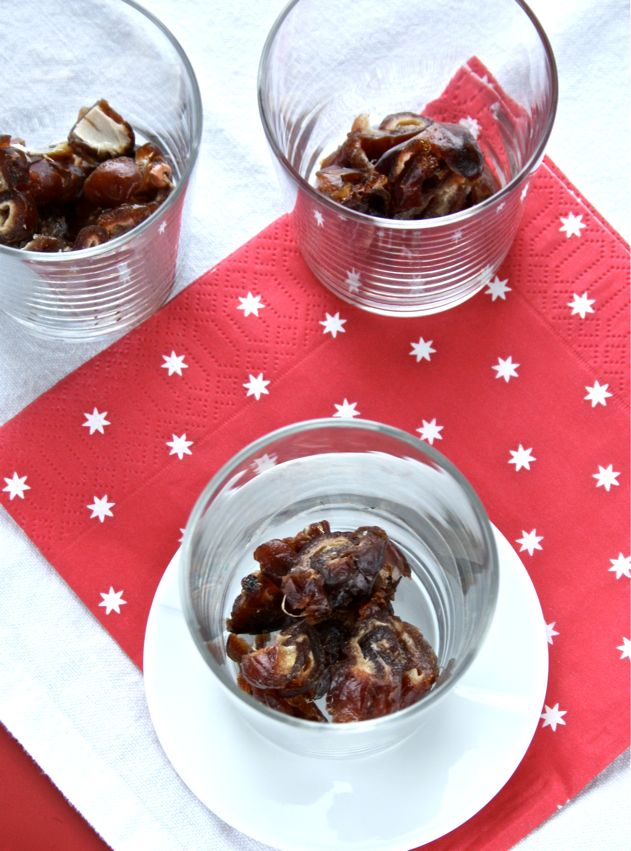 Today's recipe is based on Chocolate Chestnut Pots from Nigella Christmas which is in itself an adaptation of an earlier simple chocolate pot recipe from Nigella Express.
Beyond heating cream and blitzing chocolate in the food processor (which is strangely good fun), there's not a lot to do other than pour it into the glasses and lick the spoon afterwards.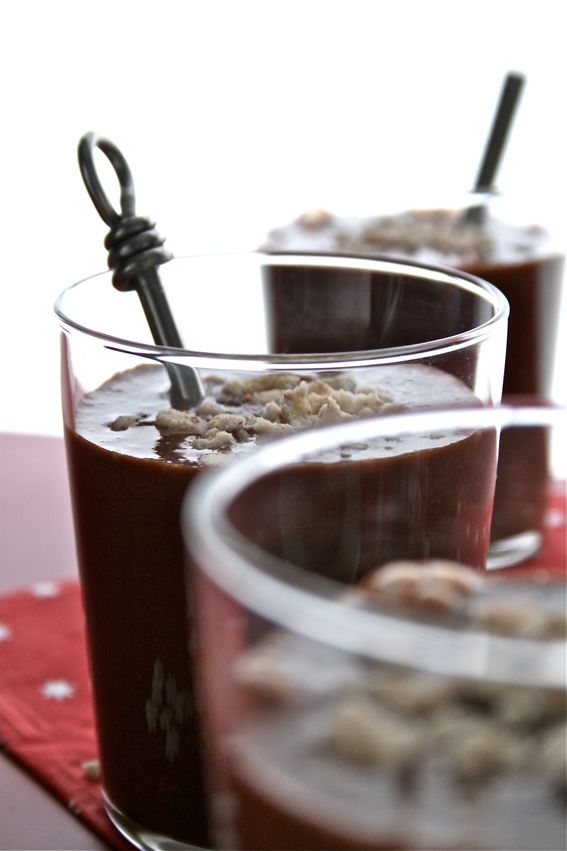 I am so pleased with these simple desserts that I am sending them everywhere.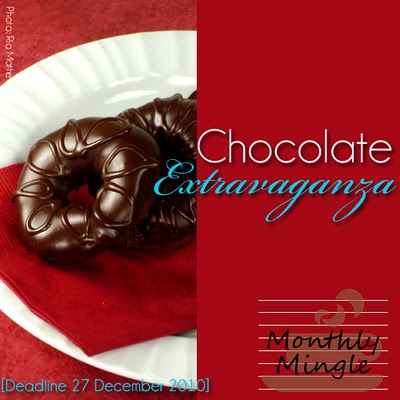 First stop is Meeta's Monthly Mingle which this month is being hosted by Ria Mathew of Ria's Collection with the theme "chocolate extravaganza." Ria recently won one of the categories in "Does My Blog Look Good in This" for her tempting donut picture used in the graphic above.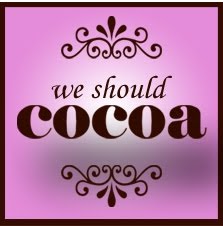 Back in the UK, I am also sharing this with Choclogblog and The Chocolate Teapot's monthly event We Should Cocoa. The ingredient being paired with chocolate this month is dates. Hence the addition of dates tumbled into the bottom of these choccie puddings.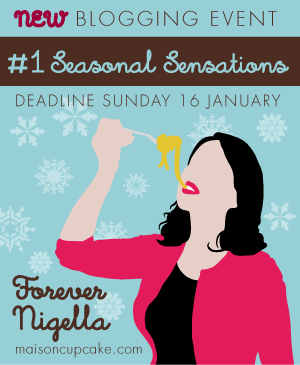 …and dare I say it, I'm also cheekily using this as an opportunity to remind you about my new blogging event Forever Nigella which you can read about here.
Date Chocolate Chestnut Verrines
Adapted from Chestnut Chocolate Pots, Nigella Christmas

Makes 5-6 individual desserts

Ingredients:
175g milk chocolate
125ml double cream
125ml milk
1 egg
1 x 250g can sweetened vanilla chestnut puree (or plain sweetened will do)
30ml dark rum
18-20 pitted dates, roughly chopped
2-3 mini meringues or amaretti biscuits, crumbled for decoration (optional)

Directions:
1. Blitz the chocolate in the food processor and remove the lid.
2. Warm the milk and cream in a small saucepan. As it nearly reaches the boil, pour in the processor on top of the chocolate crumbs.
3. Allow to stand for 30 seconds then replace the lid and blitz for another 30 seconds. Then crack the egg down the funnel and blitz for another 45 seconds.
4. Remove the lid and add the chestnut puree and rum. Replacing the lid, pulse until combined.
5. Tumble the chopped dates into 6 verrine glasses or small pots.
6. Remove the processor blade and pour the batter into a jug before decanting carefully into your pots. Sprinkle over the crumbled meringues or amaretti if using.
7. Chill for at least one hour before serving.

Nigella says you can freeze these puddings for up to one week if you put them in ceramic pots and cover. Defrost them overnight in the fridge if you do this.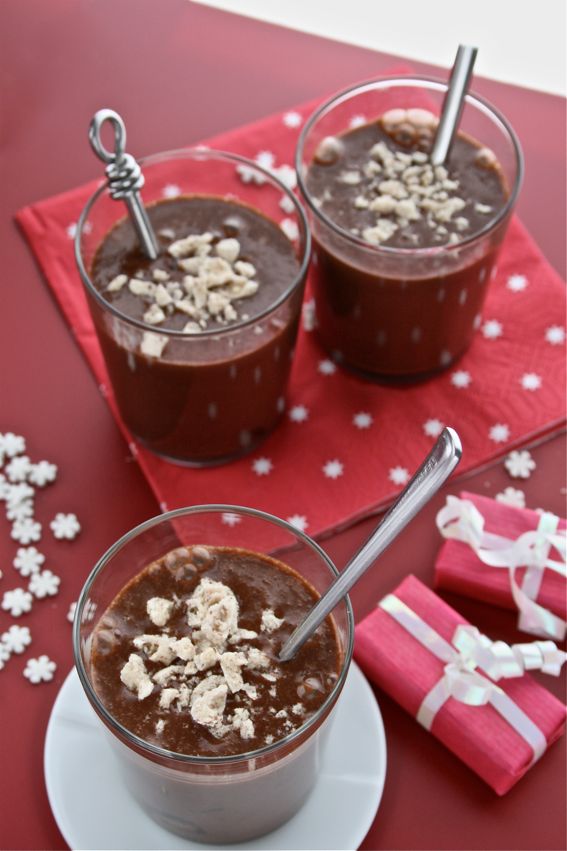 Matcha Chocolat Chai Caramels giveaway:

There is one mandatory way to enter and several ways to get bonus entries.

This giveaway is open internationally and the gift will be posted anywhere in the world subject to countries' own restrictions on imported goods.

The winner will be chosen using an online randomiser and announced in a subsequent post on this blog – the winners of several of the 12 giveaways will be will announced together across 2-3 posts according to their closing dates.

To win:

1. Mandatory. Leave a comment at the bottom of this post.

2. Second chance to win, tweet a link to this giveaway as follows: "Win @matcha_chocolat Chai Caramels @maisoncupcake" WITH A LINK TO THIS POST as it may no longer be the home page item if you enter later this week. Then leave a second comment saying you've done so telling me your Twitter ID.

3. For a third chance to win, follow @matcha_chocolat on Twitter.

You must leave a further separate comment for each bonus entry otherwise they cannot be selected in the draw.

Closing date: midnight GMT on Friday December 17th 2010.

The winner will be notified by email. If the winner does not reply within 48 hours, a new winner will be drawn.

Good luck everyone!

With thanks to Matcha Chocolat
Also up for grabs during the Maison Cupcake 12 Days of Christmas Giveaways:
Waitrose Christmas goodies RRP £35 Closes Dec 12
Green & Black's Ultimate Chocolate Chef gift set Closes Dec 13
Nigella Living Collection Measuring Cups Closes Jan 16 (bloggers' competition, international)
Alex Polizzi's Little Black Book of Hotels Closes Dec 14
Sainsbury's Different by Design cookware Closes Dec 15
Heinz Hamper Closes Dec 16
Interflora Christmas Hamper RRP £100 RRP £100
Eric Lanlard's "Home Bake" from Octopus Books
Cookware from Jamie Oliver and Mum et Moi
Spices from Steenbergs
and more!
Don't forget to come back tomorrow to see which prize is next!
The giveaway is now closed. The winner was Wendy McDonald, Shropshire.

If you like these chocolate pots then you'll love my Pinterest board "Lovely Things in Jars".
Follow Sarah Trivuncic Maison Cupcake's board Lovely things in Jars on Pinterest.