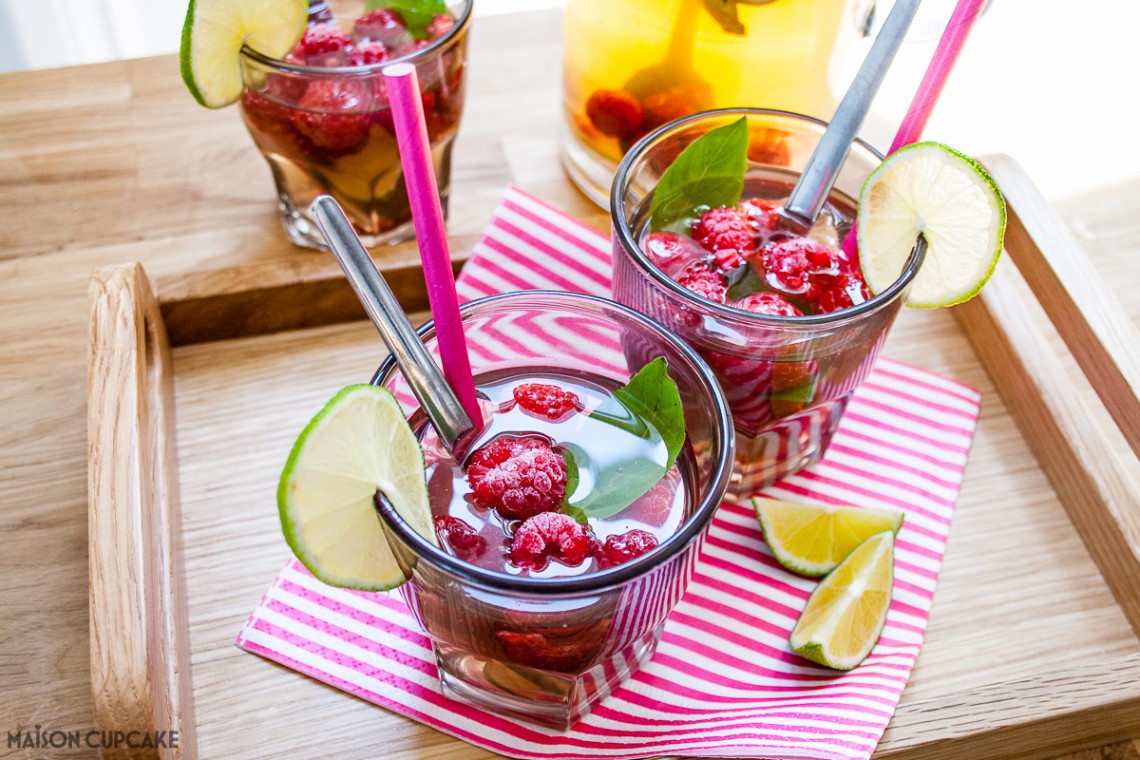 Quench your thirst this summer with this quick and easy refreshing cocktail mocktail idea: iced green tea fruit cup raspberry drink with lime and basil. By the jugful it's perfect for parties and barbecues. Post commissioned by PG tips.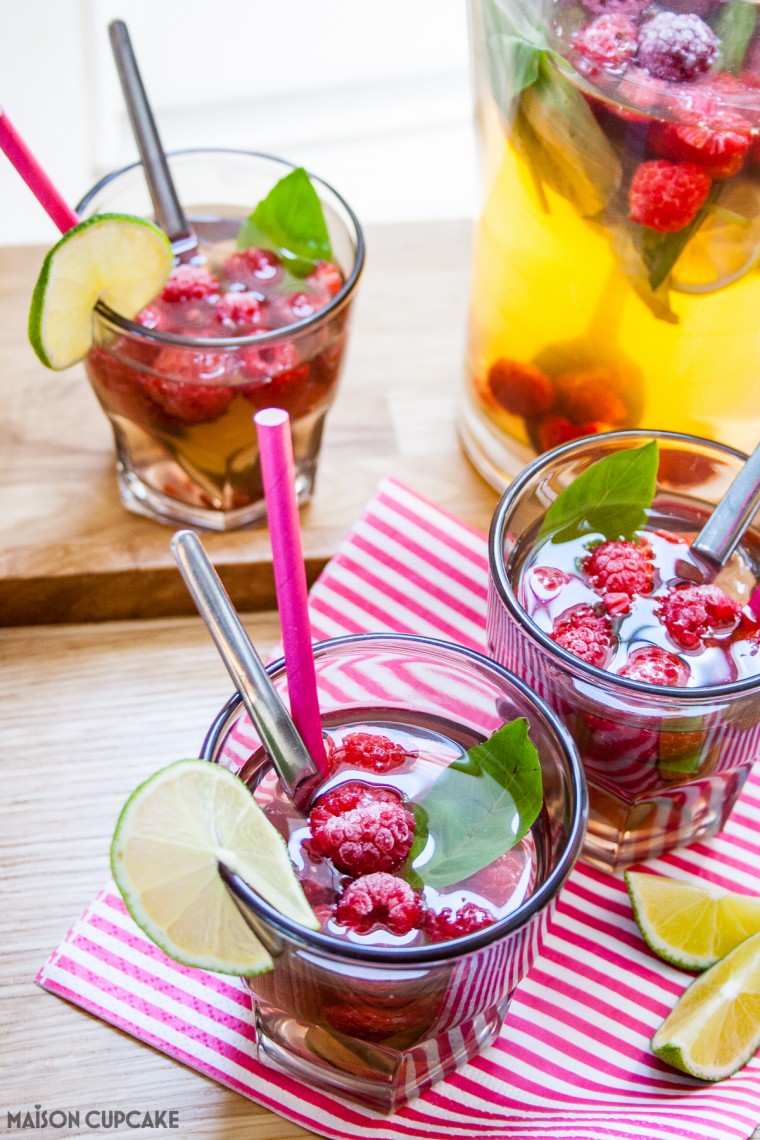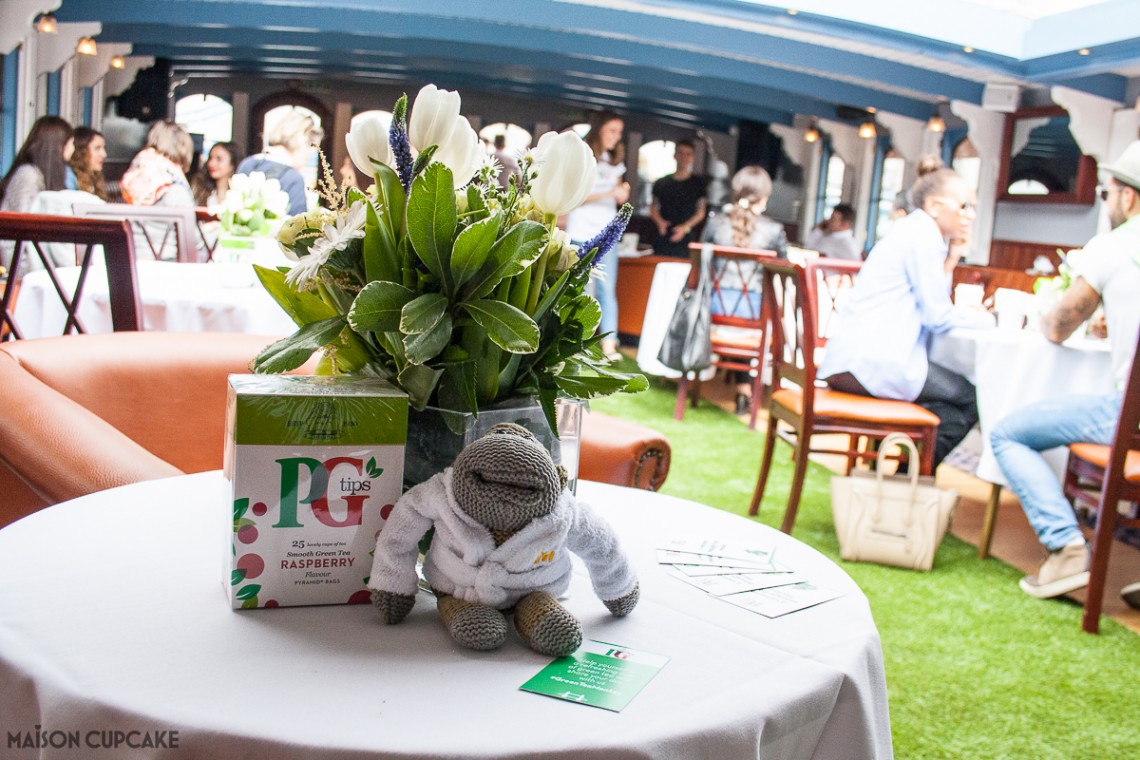 Well it's a civilised way to start the week isn't it. A pleasant May morning and an invitation by PG tips to sail down the River Thames – which feels quite poignant this week if you're an EastEnders fan as I am (the soon to be late Peggy Mitchell sailed down the same stretch of river with Phil in a weepy episode last week).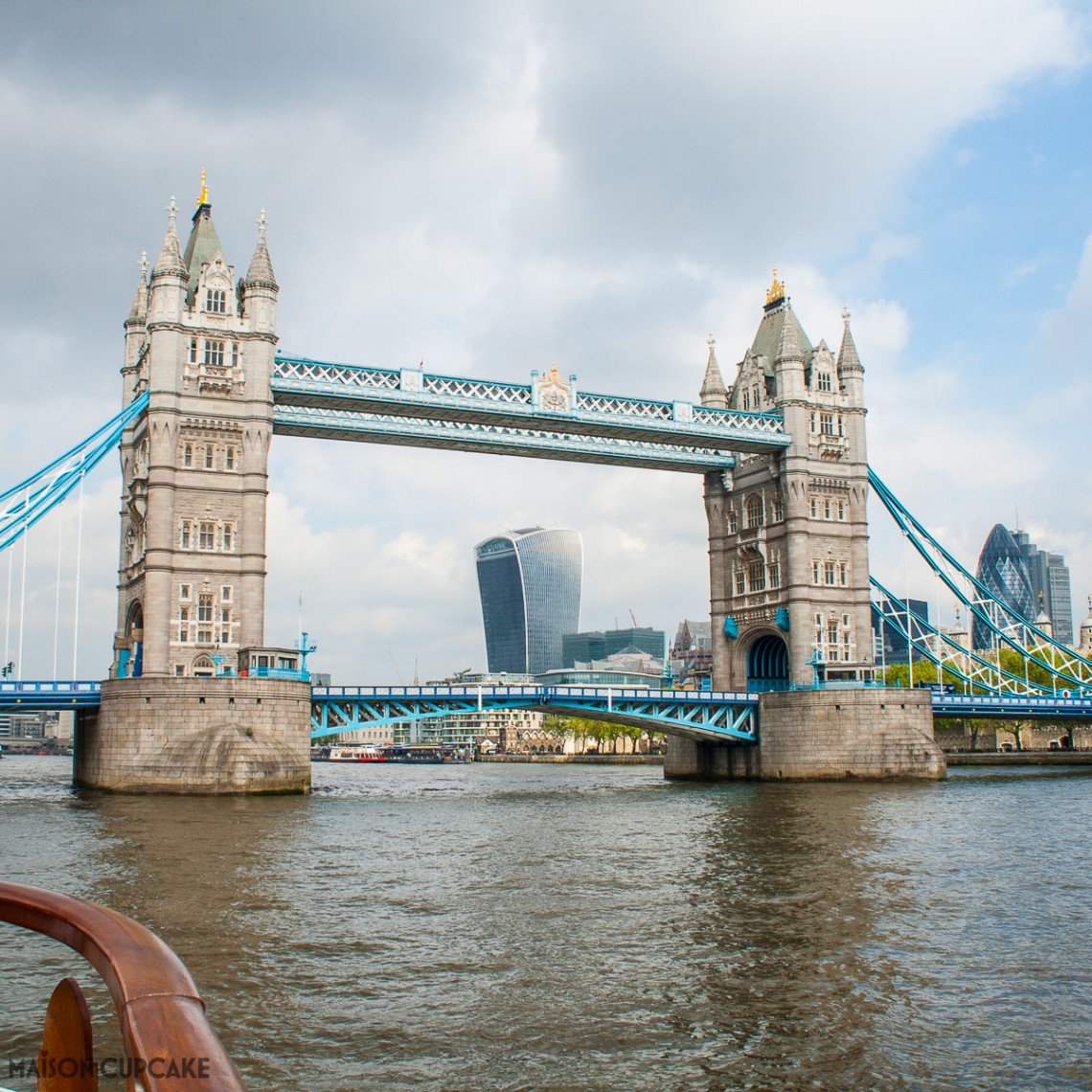 I've not been on an open topped Thames river cruise before but they're the perfect way to sail down the river. Watching the familiar bridges and buildings float past, you see the city from a different angle. I always find it hard to look at Tower Bridge from the Eastern side without wondering what Bob Hoskins' character in The Long Good Friday would make of the changes to the London skyline.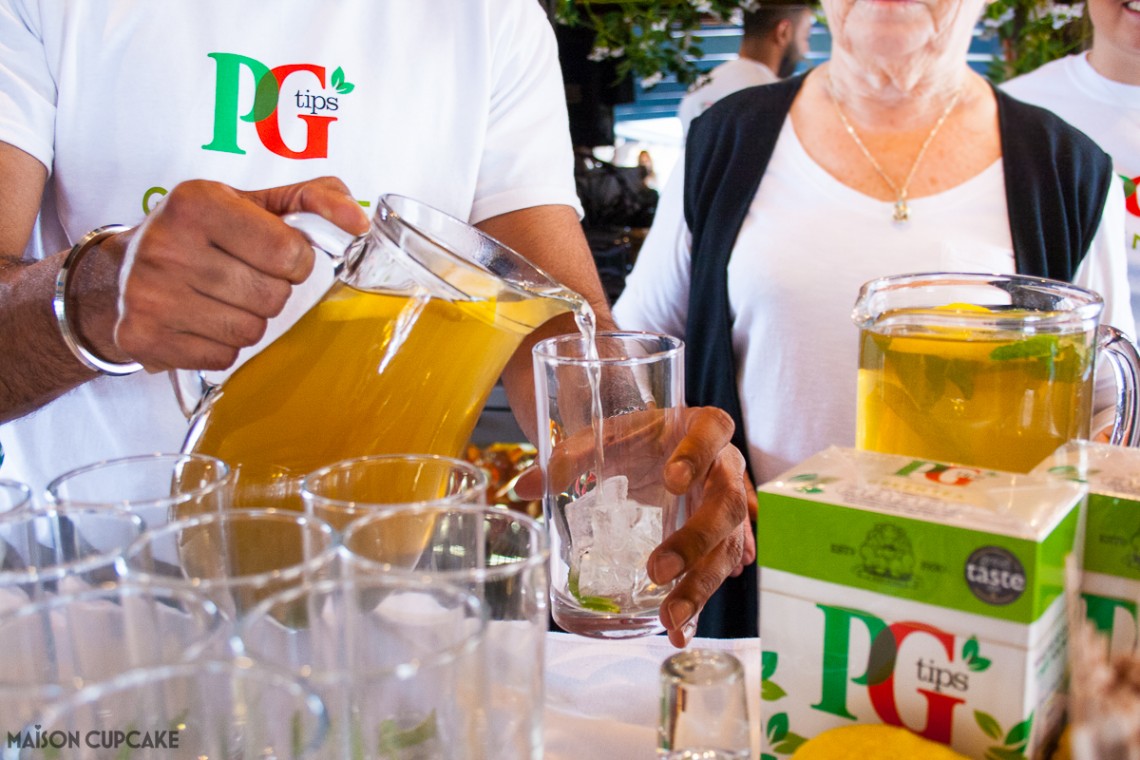 During our trip we were refreshed with jugs of iced green tea mocktails – makes a good alternative to a Pimms style summer drink and inspired me to make my own iced green tea fruit drink at home.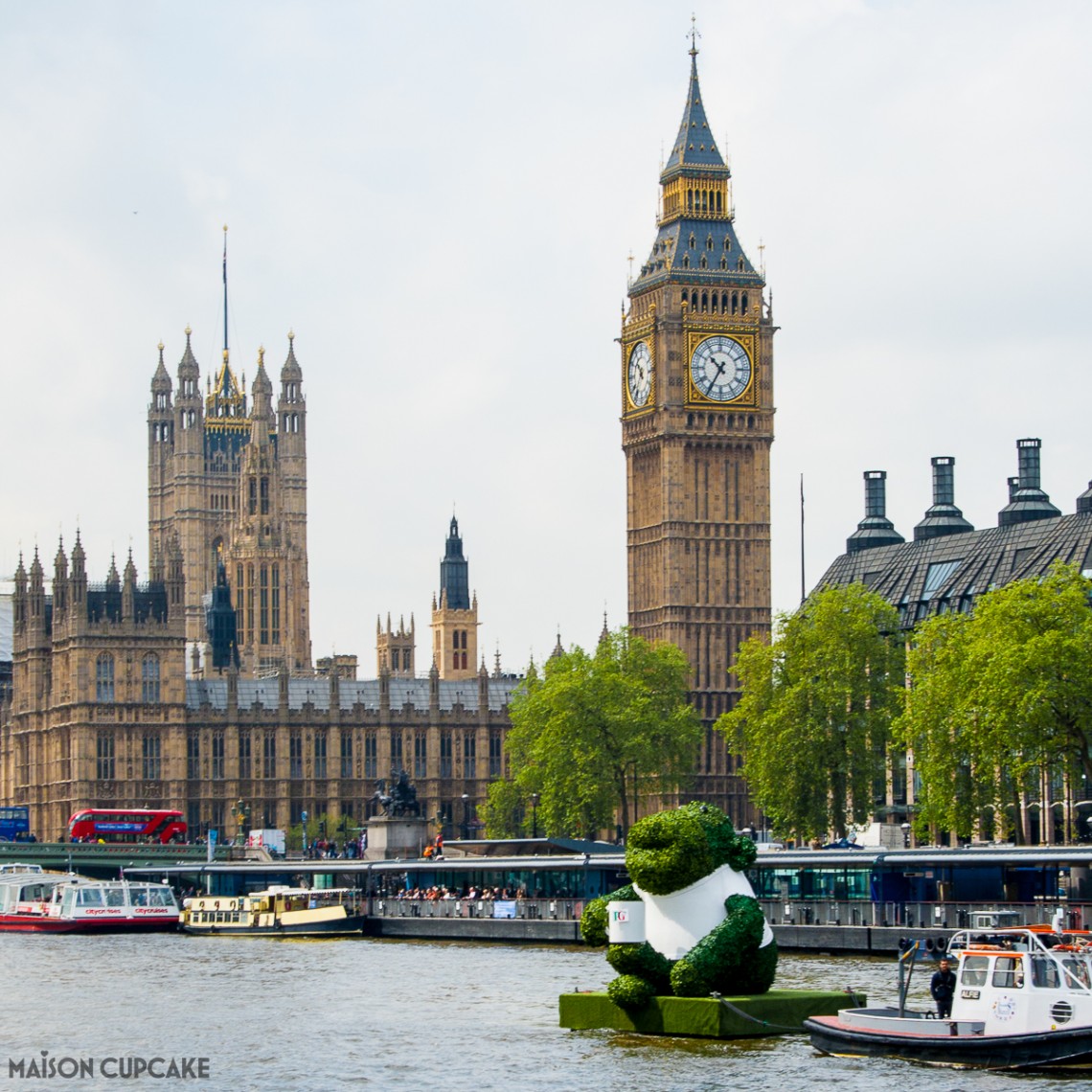 The boat promptly turned around at the Houses of Parliament where we were entertained by the slightly surreal appearance of a huge PG tips Monkey character made from green leaves floating on his own pontoon.
The @PGtips Instagram account got a closer look than us – apparently Monkey was in danger of bumping  his head on a bridge until the tide dropped.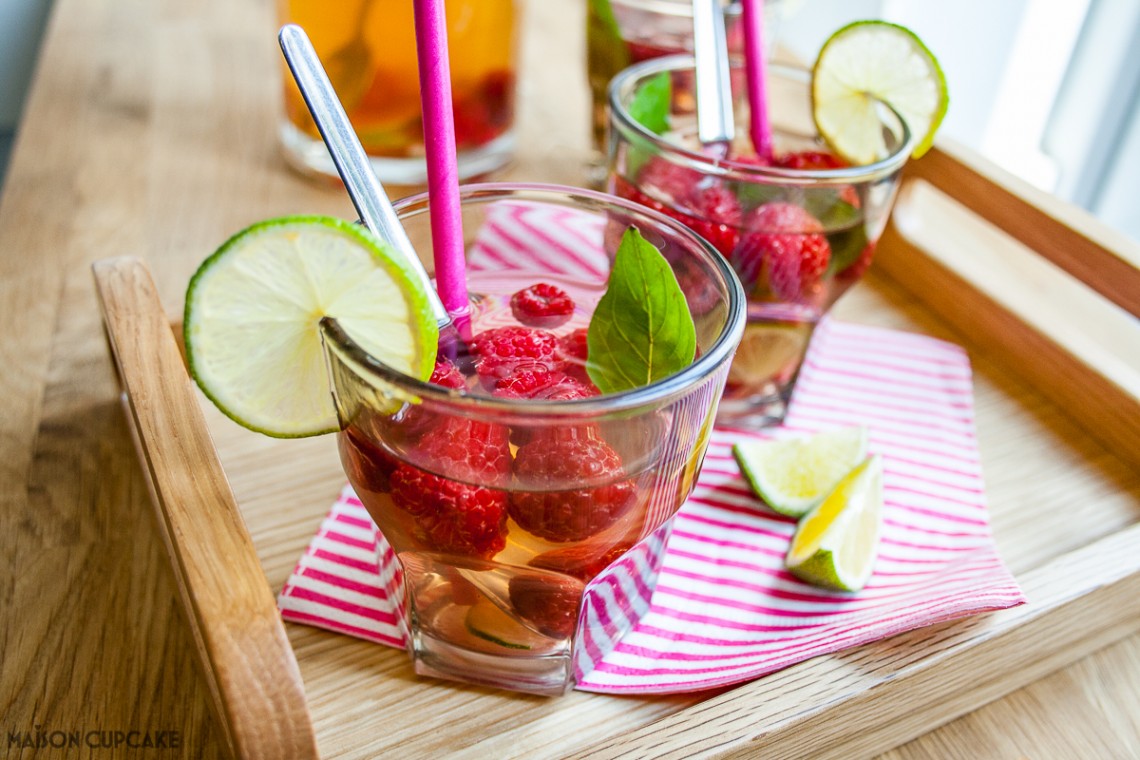 Make your own iced green tea mocktail
Back at home the sunny spring weather was a good excuse to sit in the garden with my own refreshing iced green tea drink. I have spruced mine up with lime, basil and lots of frozen raspberries in lieu of ice cubes (I have many home grown frozen raspberries to hand but alas no ice cubes today). Below you'll find a printable recipe – well it's more a serving suggestion really but a stylish summer drink nonetheless.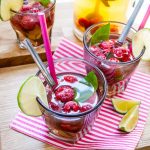 Print Recipe
Iced Green Tea Fruit Cup Raspberry Drink
Ingredients
2

PG tips green tea bags

2

litres boiling water

2

handfuls frozen raspberries

thinly sliced limes

1

handful fresh basil leaves

ice

is useful if you have it
Instructions
Steep the PG tips green tea bags in the boiling water for a minute or two.

Remove the tea bags and leave the tea to cool completely (chill until needed).

Serve in jugs with lime slices, basil leaves and generous handfuls of raspberries.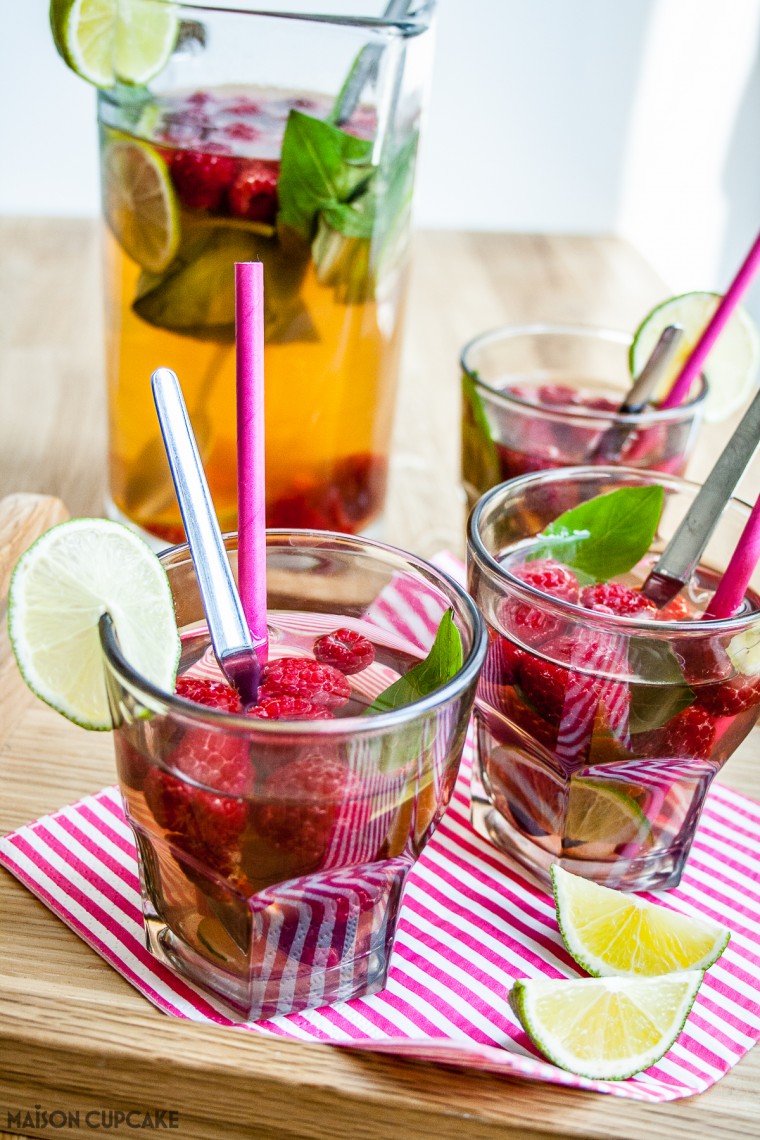 Post commissioned by PG tips as part of their #GreenTeaMonkey campaign. Follow @PGtips on Twitter and Instagram. Thank you to Monkey for the lovely morning out!
How do you like your iced tea?