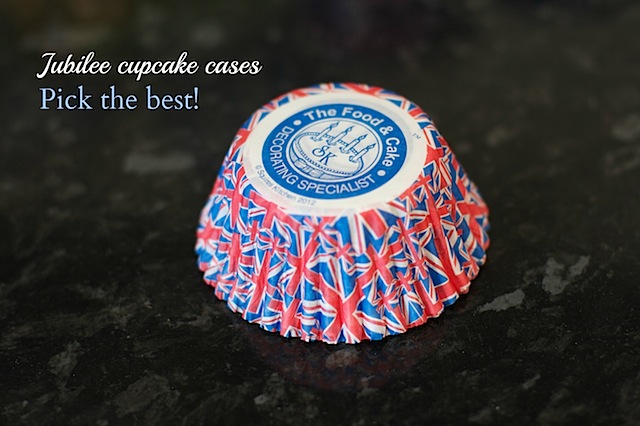 This is something I'm going to just blog quickly as time is tight…
If you're about to buy cupcake cases for jubilee cupcakes you're probably thinking they're all the same right?
Wrong.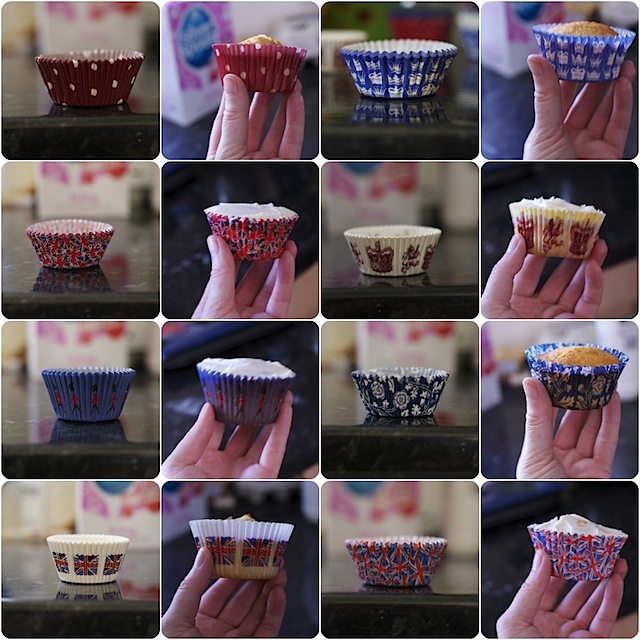 At the weekend I tried out two patterns each of four different brands of jubilee cupcake cases:
The pairs above from top to bottom, left to right were:
Red spotty Lakeland
Lilac crowns from Squires
Union jack print from Asda
White crowns from Lakeland
Blue soldiers from Sainsburys
Rose print from Lakeland
Union jack border from Sainsbury's
Union jack print from Squires
Overwhelmingly, the results proved that both designs from Squires are far superior for their greaseproof quality. All other designs fade after baking.
That said, the Asda design came the closest to looking as good as either of the Squires designs if you cannot get to Squires or order online in time.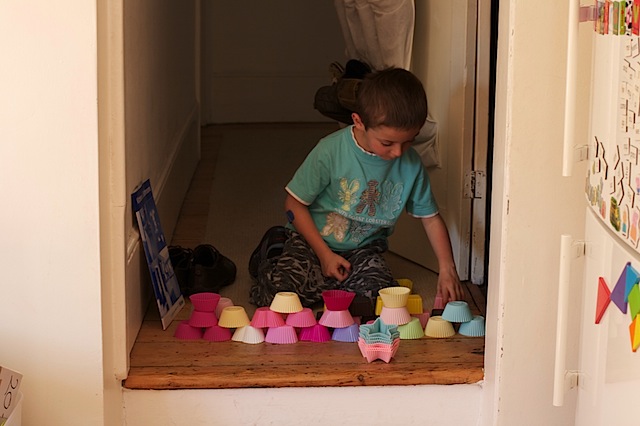 Meanwhile someone was busy playing with cupcake cases of their own.
Whilst I was busy whipping these up for an infant school pyjama disco.
I decorated 48 cupcakes in less than 30 minutes! Speed has been of the essence lately!!