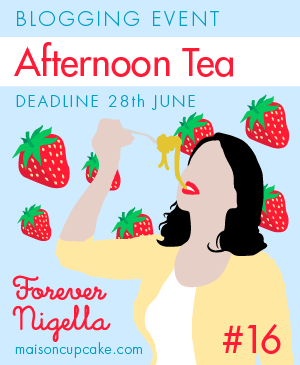 A quick heads up that this month's Forever Nigella is being hosted by Fleur at Homemade by Fleur from June 1st to June 28th. Fleur's post will go up tomorrow morning here. (site since taken offline)
The May round up with Diamond Jubilee theme will be published by Nelly at Nelly's Cupcakes over the weekend. Huge thanks to everyone who has taken part this month.
Once again we have a prize – five lucky participants chosen at random will receive a Great British Pudding Bar from Montezumas like those shown below.