I have a confession. I don't drink coffee. In fact I don't drink any hot brown drinks apart from the occasional hot chocolate in winter.
But I do love coffee flavoured bakes and sweets – in fact it's me who hoovers up all the fondant coffee cremes in boxes of Roses and Quality Street.
Knowing how flexible coffee is as an ingredient meant I had no qualms in joining a clutch of other bloggers to take part in Lavazza's #CoffeeSetMatch challenge.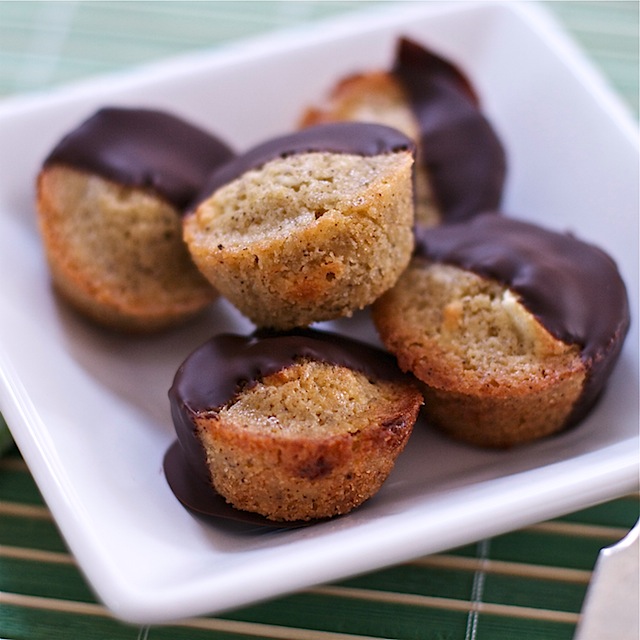 To celebate Lavazza's second year as the official coffee at Wimbledon, 16 food bloggers have been invited to knock each other out in rounds tennis tournament style all the way to the grand prize of a trip to the home of Lavazza in Turin.
But it's not just bloggers who get all the treats, tennis and Italian espresso lovers will also have the chance to join in with Coffee Set Match on-cup and virtual cup promotions through this special promotional Lavazza Wimbledon website where they can win six pairs of tickets to the Wimbledon Championships, 90 Lavazza A Modo Mio limited edition Wimbledon coffee machines and 500 sets of four exclusive espresso cups.
I'll find out tomorrow whether I'm going forward to the next round but in the meantime check out how to make these blondie bites.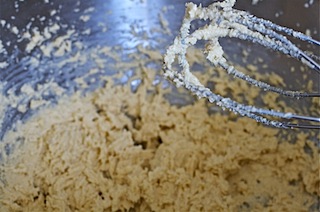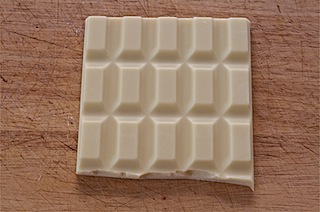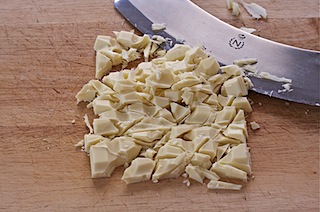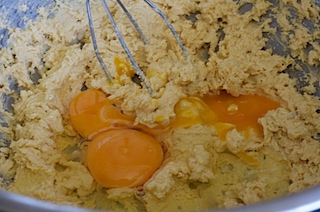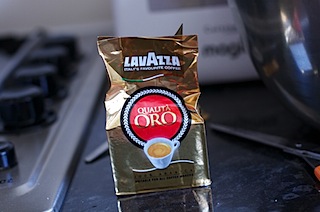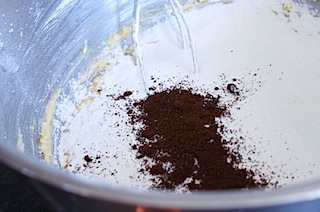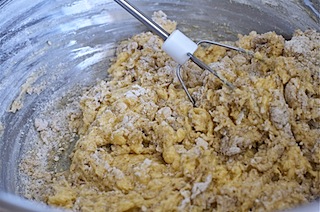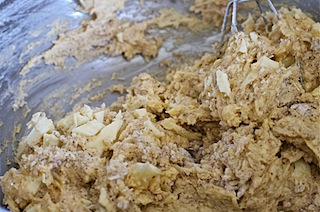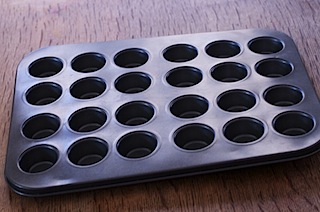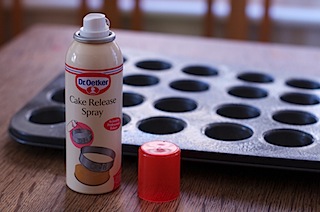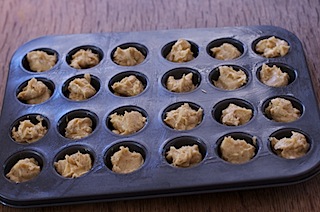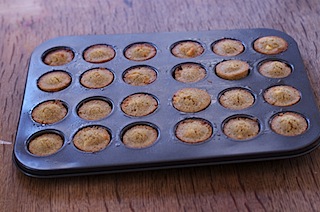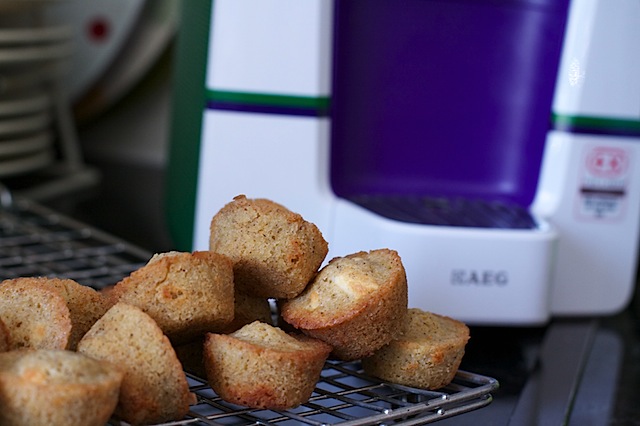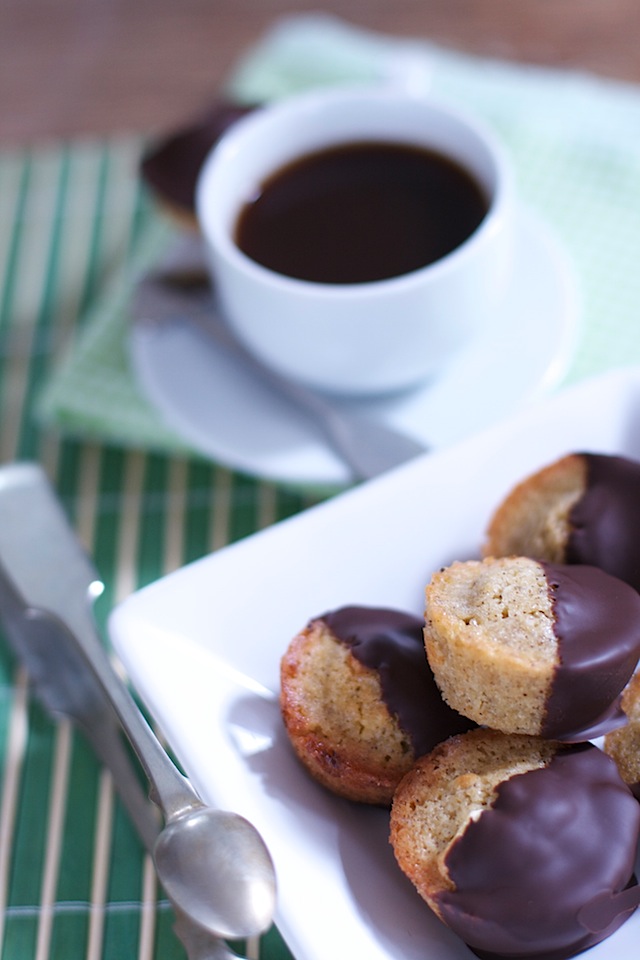 Recipe: Chocolate Dipped Espresso Blondie Bites

Makes 20-24 blondie bites

Ingredients:
150g soft butter
70g caster sugar
70g soft light brown sugar
2 large eggs, beaten
160g gluten free plain flour
1 tsp baking powder
large pinch salt
100g white chocolate cut into coarse chunks
1 tsp Lavazza Qualita Oro coffee powder
100g dark chocolate

You will need 2 x 12 hole muffin tins or a Lakeland mini morsel tin.

Directions:
1. Preheat the oven to 180c / gas 4.

2. Beat the sugar and butter together until light and fluffy, fold one egg at a time into the batter.

3. Sift the flour, salt, baking powder and coffee together and fold into the batter. Finally fold in the white chocolate chunks.

4. Spoon the batter into the tins, each hole around 3/4 full. Bake for 10-12 minutes until golden. Allow to cool in the tins slightly before transferring to a wire rack to cool completely.

5. To dip the blondies, melt the dark chocolate in the microwave – I used my Lakeland silicone chocolate melting pot although you can just use a bowl.

6. Carefully submerge half of each blondie in molten chocolate and leave on a plate lined with a sheet of parchment paper to set. In warm weather you'll need to pop them in the fridge to firm up.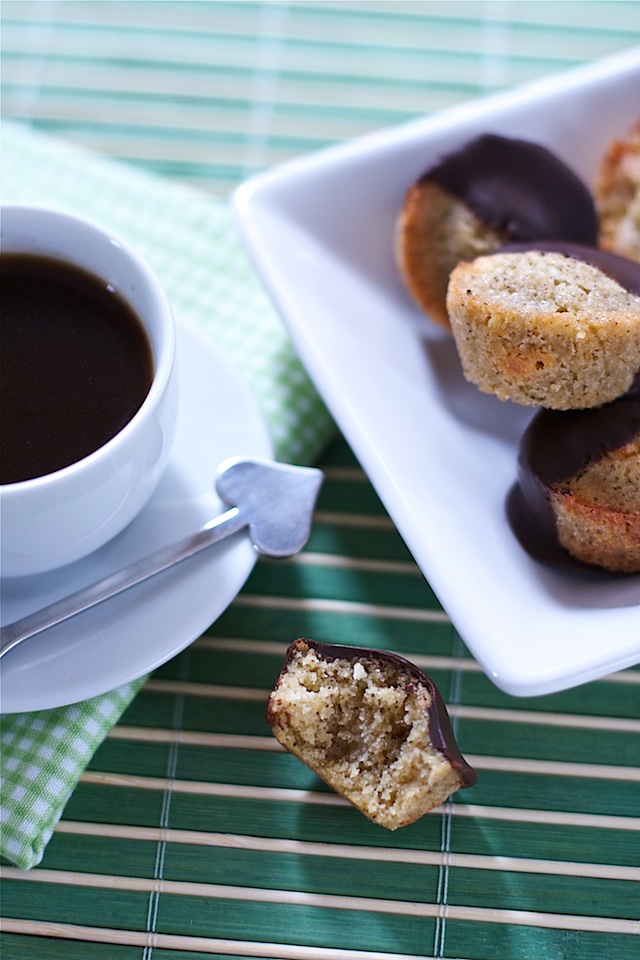 With thanks to Lavazza for the lovely limited edition A Modo Mio coffee machine – although I don't drink coffee my husband and nearly five year old son adore it. In fact Ted wants to take all the coffee pods into Show and Tell on the Lakeland Mini Morsel tray and serve them up like a cinema ice cream seller!
To be in with a chance to win one the fantastic Lavazza Wimbledon prizes look out for promotional cups on take away Lavazza coffees, or enter online at http://promotion.wimbledon.lavazza.com/
Prizes include six pairs of tickets to Wimbledon, 90 Lavazza A Modo Mio Favola Plus Wimbledon Limited Edition coffee machines and 500 sets of four exclusive espresso cups created especially for the tournament.