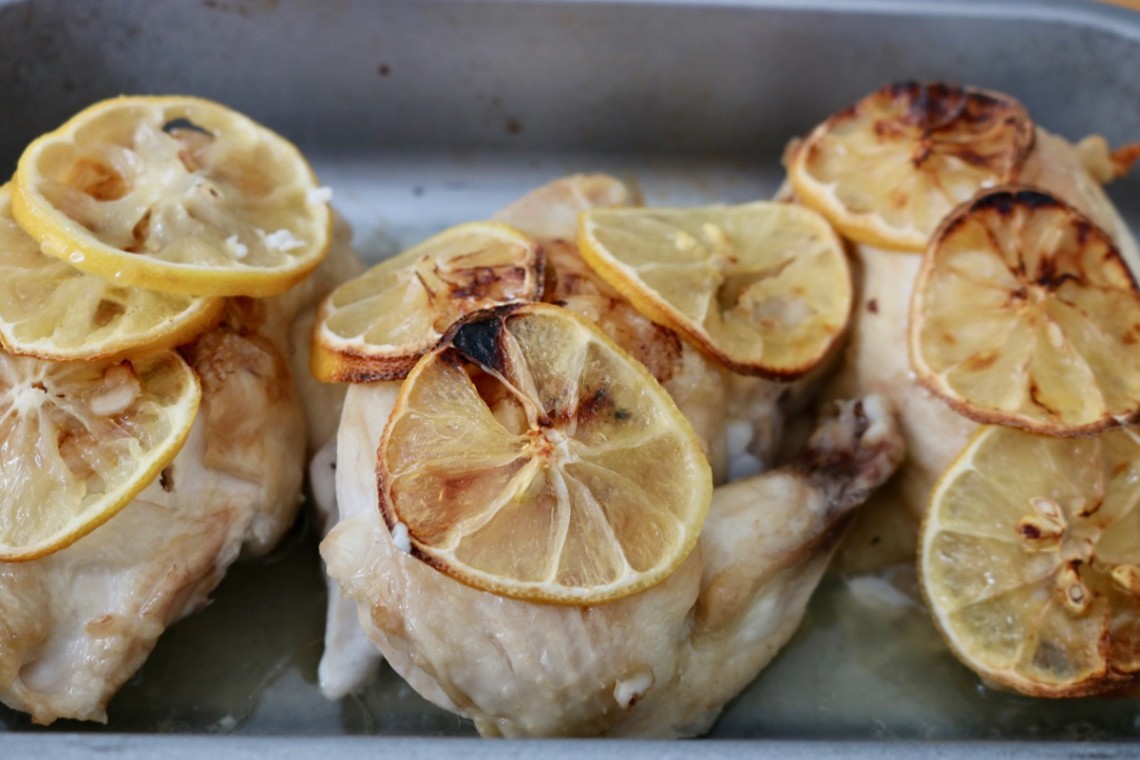 Lemon Chicken Supreme in Combi Microwave
Serves 3, 5 mins prep, 25 mins cook time, 30 minutes total*
Ingredients
3 Chicken supreme pieces with skin left on
1 lemon, sliced
Salt and pepper
Method
1. Arrange the chicken supreme pieces in a deep oven tray, preferably non-stick.
2. Press three lemon slices on top of each supreme piece. Give each a quick grind of salt and pepper.
3. Program the combi-microwave to oven cook at 200c with 25 minutes low microwave power. Pop in the tray and press start button.
4. Check progress after twenty minutes. Juices will run clear when cooked. Allow the chicken pieces to stand for a few minutes before serving.
* Full cook time will depend on your machine model and size of the chicken pieces. If you do not have a combi microwave then roast in a preheated conventional oven at 200c for around 35-40 minutes.
I'm evangelical about combi-microwave cooking where the microwave has a conventional oven or grill function that can be set alongside the microwave power. I've frequently lamented that my (previously gifted) Panasonic combi-microwave's only downside is that there's no space for two of them side by side, such is it's usefulness.
Covering these chicken supreme pieces with lemon slices seems to insulate them nicely from drying out, the liquid in the slices must turn to steam and they're done in less than half an hour. The other advantage of combi-microwave cooking is not needing to preheat the oven which in the case of my range cooker takes over thirty minutes, longer than the entire cook time in the combi-oven. If like me, you're very bad at remembering to pre-heat ovens, the combi-microwave could be your new best friend.
On this occasion we served this lemon chicken supreme with risotto but it also lends itself to pasta and potato dishes. In a future post you'll see it chopped up in a salad. Depending how big the birds were, you may find that one piece is too much for one person. We actually share two supremes between three of us and save the third one to slice up in another meal.
Chicken supreme pieces are simply the breast with part of the leg and leg bone left in. The bone imparts it's juices during cooking and they look a bit more showy on the plate than a simple chicken breast. They're often served in restaurants but seen less commonly in supermarkets. Our chicken supreme pieces came from my local independent butcher, Mick of East London Sausage Company. Lockdown has proven the advantage of small independent shops over supermarkets so if you have an independent butcher locally I implore you to frequent them frequently.