Today is the third in a series of sponsored posts working with Whitworth's Baking Sugars. Find out below who how to join in with their Twitter competition to win a selection of Whitworths Baking Sugars.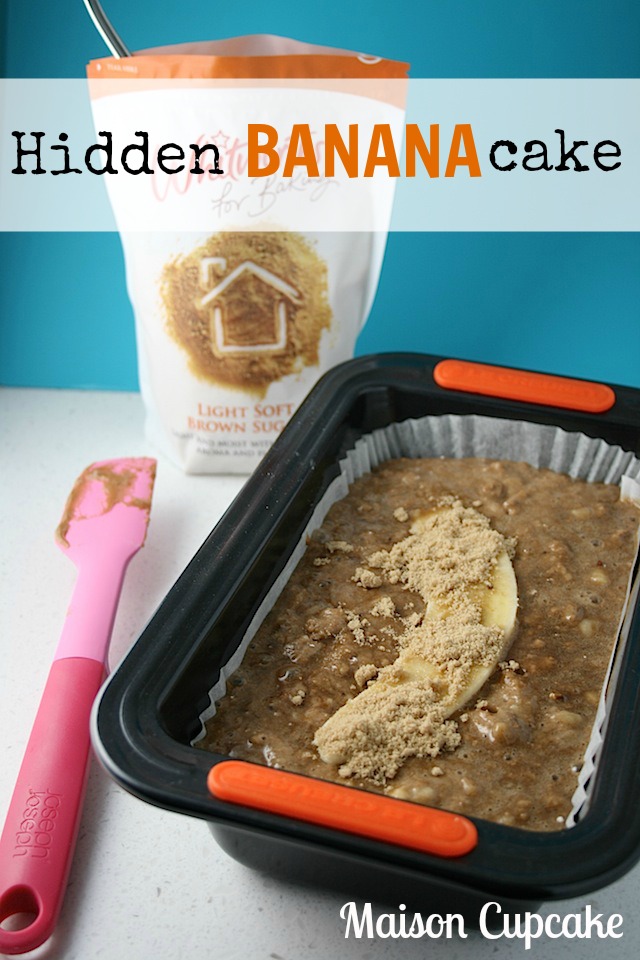 You know what it's like when you buy too many bananas and they go overripe before you can eat them? My dad says he prefers them like this but I don't. I've always been a bit icky about bruised or speckled bananas. Until I discovered this recipe in the Leon Book 3 Baking & Puddings book.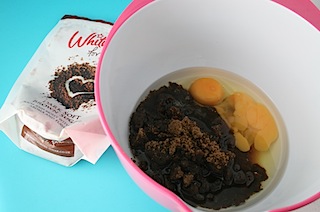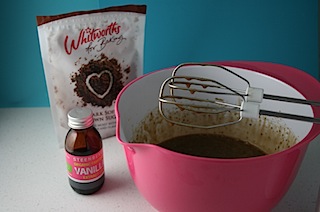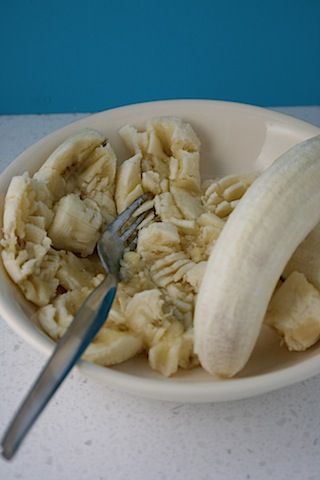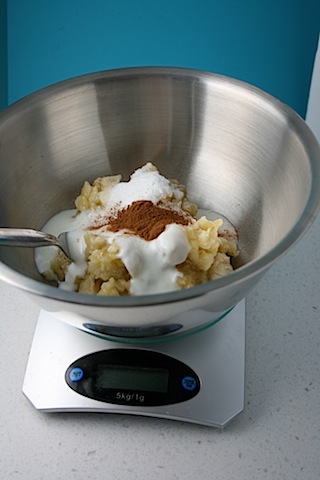 Known in the book as "Hannah's Banana Bread", named after a customer who had entered a competition to have a recipe named after her, this sticky banana cake is THE best way I have discovered of using up bananas past their best. The recipe is by Claire Ptak of Violet and Whoopie Pie book fame.
It was also a great opportunity to use some more of the Whitworth's Baking Sugars, especially since I could use two types of sugar in one cake.
The thing I really liked about these Whitworth's baking sugars that I'm remembering now I've run out is how they don't clump and the bags don't tear. I've since opened another brand of dark brown sugar and it's like a brick and I keep getting sugar all over the worktop whenever I measure it out. I am missing having the Whitworth's bags that were easy to open and close.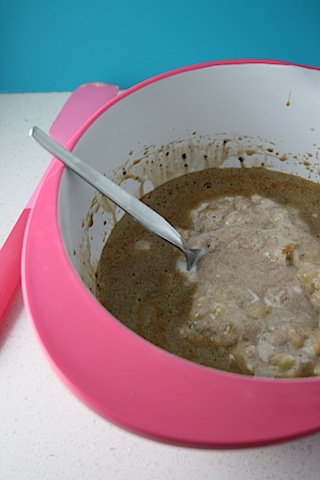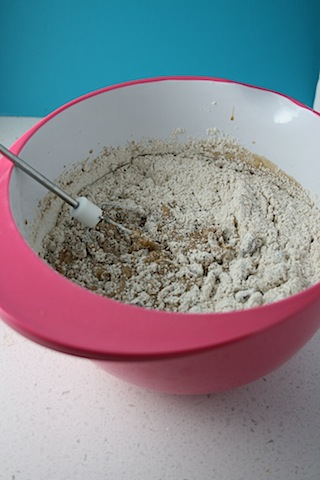 The other thing I like about this cake is that Leon recipes often use flour other than wheat, even if it's not bona fide gluten free. I have been on something of a mission lately to use up random bags and jars of things in my cupboards and piled the last bit of my wholewheat spelt flour into the batter.
This is one of those cakes that smells really good before it's even gone in the oven. It's a generous size and I got a bit worried the batter would overflow from these Lakeland baking tin paper linings I've also had knocking about for yonks in the cupboard and never seem to make a cake the right size for.
The absolute genius of this cake is resting a split banana half on top of the batter and sprinkling with brown sugar. Now you'd think it would burn on top but it sinks into the batter as it bakes.
My only problem with making this cake again is waiting for the bananas to ripen!
How do you like your bananas?
If you'd like to enter the Whitworth's Baking Sugars Twitter competition scroll down below for the instructions.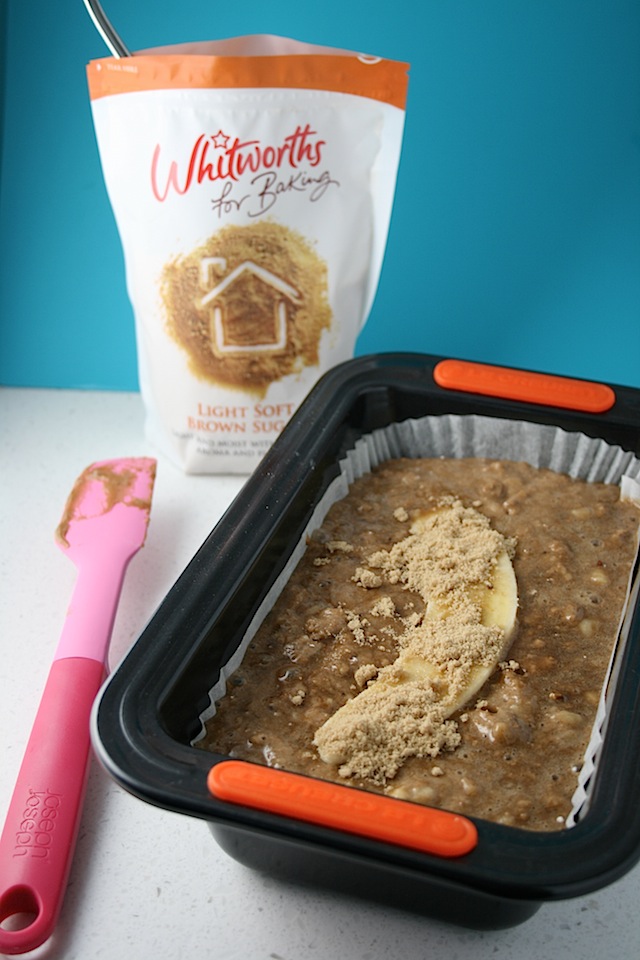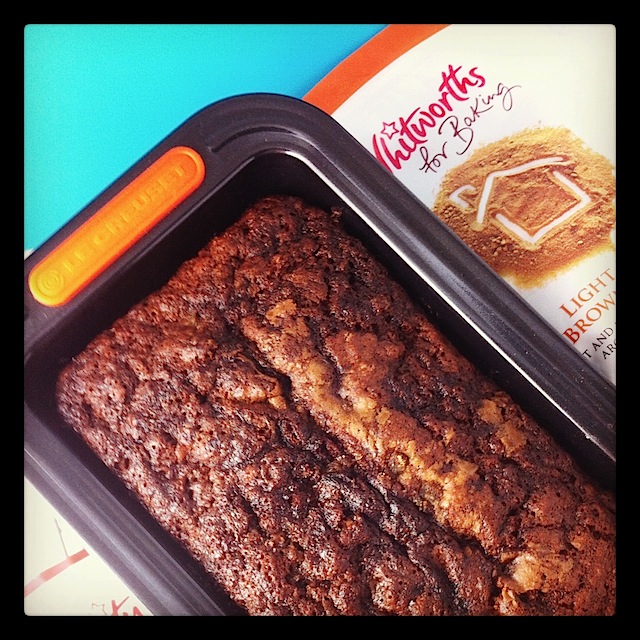 Hannah's Banana Bread by Claire Ptak
Recipe reproduced from Leon Book 3: Baking & Puddings
with permission from Conran Octopus books
Ingredients
50g pecan nuts
150ml vegetable oil
200g dark brown sugar (such as Whitworths)
1 tsp vanilla
2 free range eggs
350g ripe skinned bananas
75g natural yogurt
1 tsp bicarbonate of soda
0.5 tsp ground cinnamon
.25 tsp salt
225g wholemeal spelt flour
1 banana, peels and 3 tablespoons of caster sugar for the top (I used light brown Whitworth's sugar)
Directions
1. Heat the oven to 170c / 340 f / Gas mark 3 1/2. Butter a 900g/2lb loaf tin and line it with baking paper. Line a baking sheet with baking paper as well.
2. Spread the pecans out over the lined baking sheet and toast them in the oven for about 5-7 minutes, or until lightly golden and fragrant. Set aside to cool.
3. In a large bowl, whisk together the oil, dark brown sugar, vanilla and eggs.
4. In a separate bowl, roughly mash up the bananas. Add the yogurt and mix well. Sift the bicarbonate of soda, baking powder and cinnamon over the yogurt mixture, add the salt and stir well to combine.
5. Now add the banana mixture to the egg mixture and stir to combine. Chop the pecans into small pieces and add them with the flour, stirring just until incorporated. Spoon the mixture into the prepared loaf tin.
6. Carefully slice the remaining banana lengthwise. Place one half, cut side up, on top of the bread and sprinkle with the caster sugar. (Eat the other half.)
7. Bake in the oven for 45-50 minutes, or until the bread is springy to the touch and a skewer inserted comes out clean. Cool in the tin for at least 10 minutes before turning it out on to a wire rack to cool.
Tips:
Never over-mix the batter for quick breads like this, as they can easily go tough and rubbery. In fact, I have a tendency to under-mix them. The sugar on top makes a nice crunchy crust, but if you want to cut the sugar, just leave it out.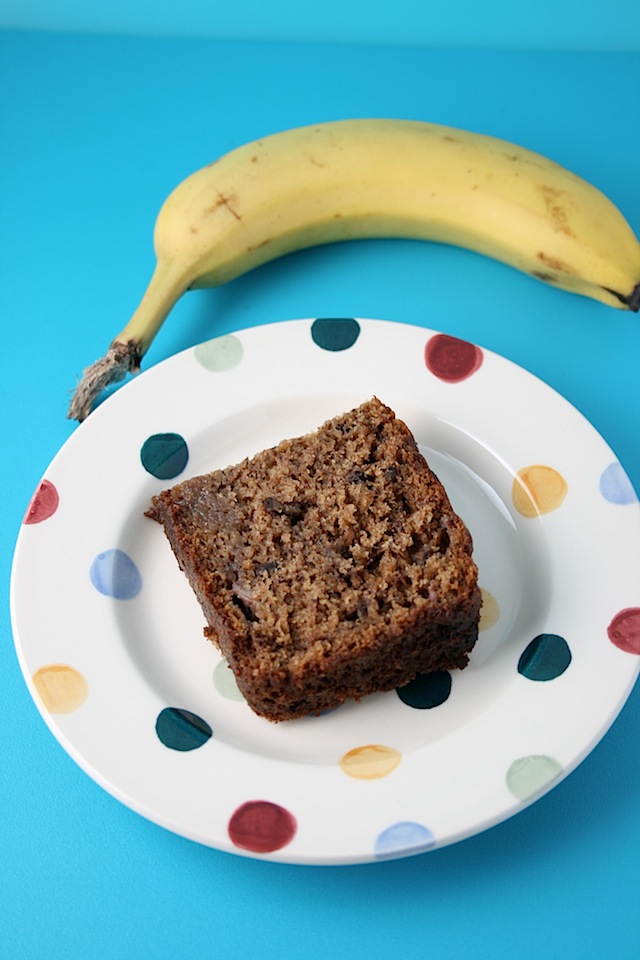 This post was sponsored by Whitworths in conjunction with their ongoing Twitter baking campaign. You still have time to enter their #EasterBakes Twitter contest up until 5pm Thursday March 28th. Instructions below:
How to enter
1.       Follow @WhitworthsSugar
2.       Each week @WhitworthsSugar have been asking their Twitter fans a different baking related question, all you have to do to enter is tweet your answer with the well-themed hash tag.
Week 4 (23rd – 28th March)
What will you be baking for the family this Easter? Use the hash tag #EasterBakes
After the deadline, one lucky person will be chosen at random to win a Whitworths goody bag (3 in total), this winner will be chosen from the previous week's entries, the requirements are that:
1.       They are following @WhitworthsSugar
2.       They have used the correct hash tag for that week (see above).
Good luck!