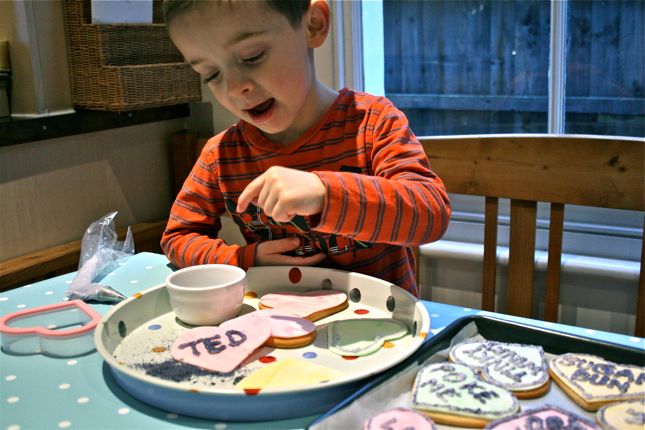 Today I am celebrating my first ever guest post on another blog.
Right now you can find me at Maggy's wonderful children's crafts blog, Red Ted Art talking about these cute Love Hearts style cookies. Based on the popular sweets, they are perfect for Valentine's Day and easy to bake with children.
Just be careful what messages you pipe on them… don't want anyone getting the wrong idea now do we?!
To find out how to make the cookies and read more vaguely suggestive messages on them, hop on over to my post at Red Ted Art. I shall be reading over there to see what you think of them!