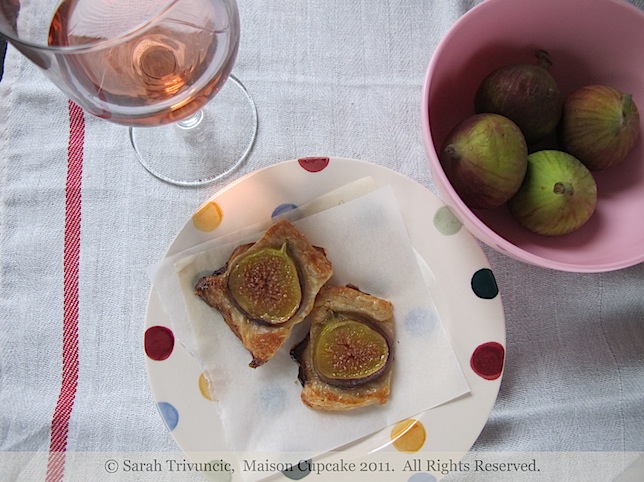 Summer, if we ever had one, is well and truly over.
Figs for me are always reminiscent of a particular hotel in St Tropez where my husband and I – in pre-Ted days – were eating a continental breakfast punctuated by the thud…. thud… thud of figs dropping to the ground.
The waitress rinsed some and we enjoyed them with yogurt for breakfast. That's fresh fruit for you!
Back home I'm more reliant on my local Turkish supermarket but I can never cut into a fresh fig without remembering this moment.
We were in St Tropez when we overheard an American tourist in the street say to another (whom she didn't know), "Have you heard what's happened in New York?"
We hadn't, and continuing to pass by, it wasn't until we returned to our hotel reception a few hours later that we saw crowds gathered around a television.
That was ten years today.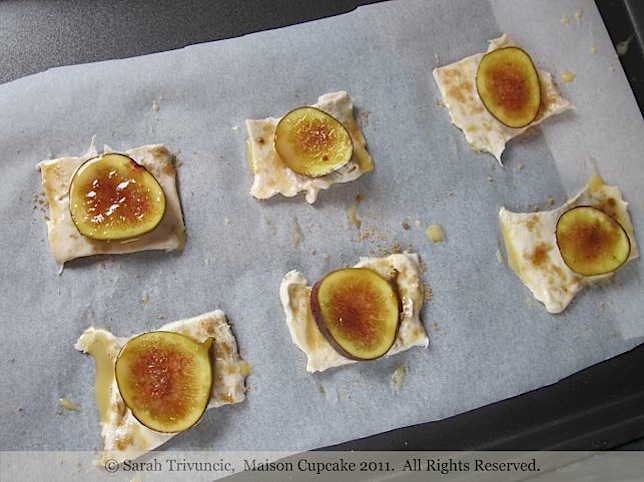 Recipe: Mini Fig Galettes

2-3 figs
a few spoons of brown sugar
some puff pastry

This is barely more than a serving suggestion; simply cut squares of ready made puff pastry and spread out on a baking sheet lined with parchment paper.

Top each one with a slim slice of fresh fig and sprinkle with a little brown sugar.

Bake at 180c/Gas 4 for 12-15 minutes until puffed up and golden brown. Serve warm with creme fraiche.
I am sending these easy fig galettes to Ren at Fabulicious Food for her monthly event "Simple and in Season".