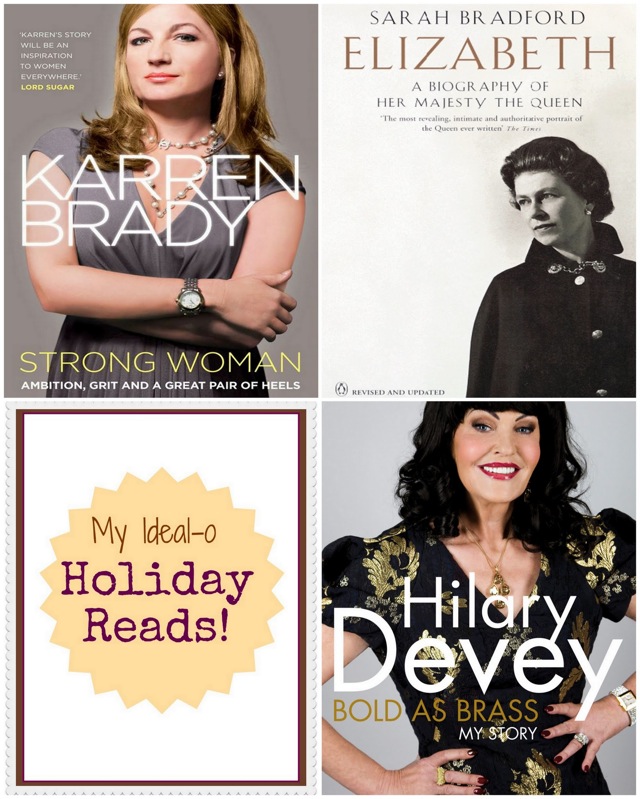 No these aren't cookery books. Not if I'm on holiday!
I have been extremely quiet these past two weeks… firstly I have been away to France which always swallows times 2-3 days either side for packing and unpacking.  Next I had to hurriedly plan my son Ted's fifth birthday party which was followed by a bout of illness over the weekend and I've been feeling the need to pop my feet up and have a rest.
In fact I need another holiday.  Fortunately I only have two months to wait until the next one and in the meantime Idealo have teamed up with the Foodies 100 and asked a group of food bloggers to share their holiday reads wishlists.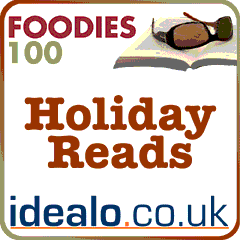 The Foodies 100 post asking bloggers to share their favourite books quite amused me – lots of people said Jane Austen and essentially quite classic and popular stuff. I'm generally a bit of a non-conformist and threw a curveball into the list.
Nowadays I struggle to read contemporary fiction. It bores me, books seem formulaic, aiming too hard to score a mention on Richard & Judy bookclub. I used to like Joanne Harris and Tracey Chevalier but it seems once you've read one novel by someone, you've read them all and each subsequent story is a re-hash of an earlier one – take Sophie Kinsella for example.
So I now read biographies, business-y type motivational stuff. If I want fiction it has to be something old like F Scott Fitzgerald or Evelyn Waugh (I have a penchant for the 1930s it seems).
I don't actually take books on holiday with me anymore, I download Kindle editions which I can read on both the iPhone and iPad. On a long journey my son is kept entertained with both these gadgets in the back of the car and the joy of Kindle is that I can seamless switch between reading my books on either device. If you're on a 3G or Wifi connection, it even remembers what page you were last reading on the iPad or vice versa.
Although I rarely read books at home, I am a voracious reader on holiday.
These books are on My Idealo Holiday Reads Amazon Wishlist:

Strong Woman by Karren Brady – With few exceptions, The Apprentice is one of the only reality TV shows I ever watch. Karren Brady first appeared in the show as one of Lord Sugar's friendlier interviewers in 2008 but as a Birmingham girl I was already familiar with Karren in her role as managing director of Birmingham City Football Club, a position she held from the remarkably young age of 23. Strong Woman tells the story how Karren juggled her business success with her family, brain surgery and then a TV career.

Elizabeth – A Biography of HM The Queen by Sarah Bradford – I have picked this on the back of recently reading Sarah Bradford's biography of Princess Diana which was both indepth and fascinating. The Diana biography was genuinely illuminating and put a lot of facts in context shedding new light on a story you would think you knew everything about already. I love documentaries and biographies about the royal family and in the Diamond Jubilee year it's appropriate to read more about the early life and upbringing of The Queen!

Bold As Brass, My Story – by Hilary Devey – Alongside The Apprentice, Dragon's Den is probably the only reality show I watch. I've been an avid viewer of every series but it was really the line up of Peter Jones, Deborah Meaden, Duncan Bannantyne, Theo Paphitis and James Caan that got everyone watching. I was disappointed when James Caan left the show and was replaced by Hilary Devey, I'd never heard of her and initially the contestants seemed to overlook her offers in favour of those from more established dragons. Quickly though I grew to love her manner and was interested to find out more about her life story in a documentary. Bold As Brass tell's Hilary's story from her tumultuous Northern childhood to domestic violence and rescuing her son from heroin addiction. If it's told in the delivery she gives on TV, it's going to be an entertaining read.
Gosh is that it?  I hope they've got plenty of pages to keep me going, it's not uncommon for me to read 4-5 books on holiday!
Last trip I read:
Living Dolls: The Return of Sexism by Natascha Walter
Eat That Frog! 21 Ways to Stop Procrastinating by Brian Tracey
Superfreakonomics by Steven Levitt and Stephen J Dubner
So you see, I'm not a chick-lit kinda gal!
Have you read any of these books? What do you read on holiday?
With thanks to Idealo for the Amazon credit to buy these books. They asked very nicely if I would remind you they sell frying pans.