Win this exclusive New Year Resolutions shopping haul with E.ON Energy!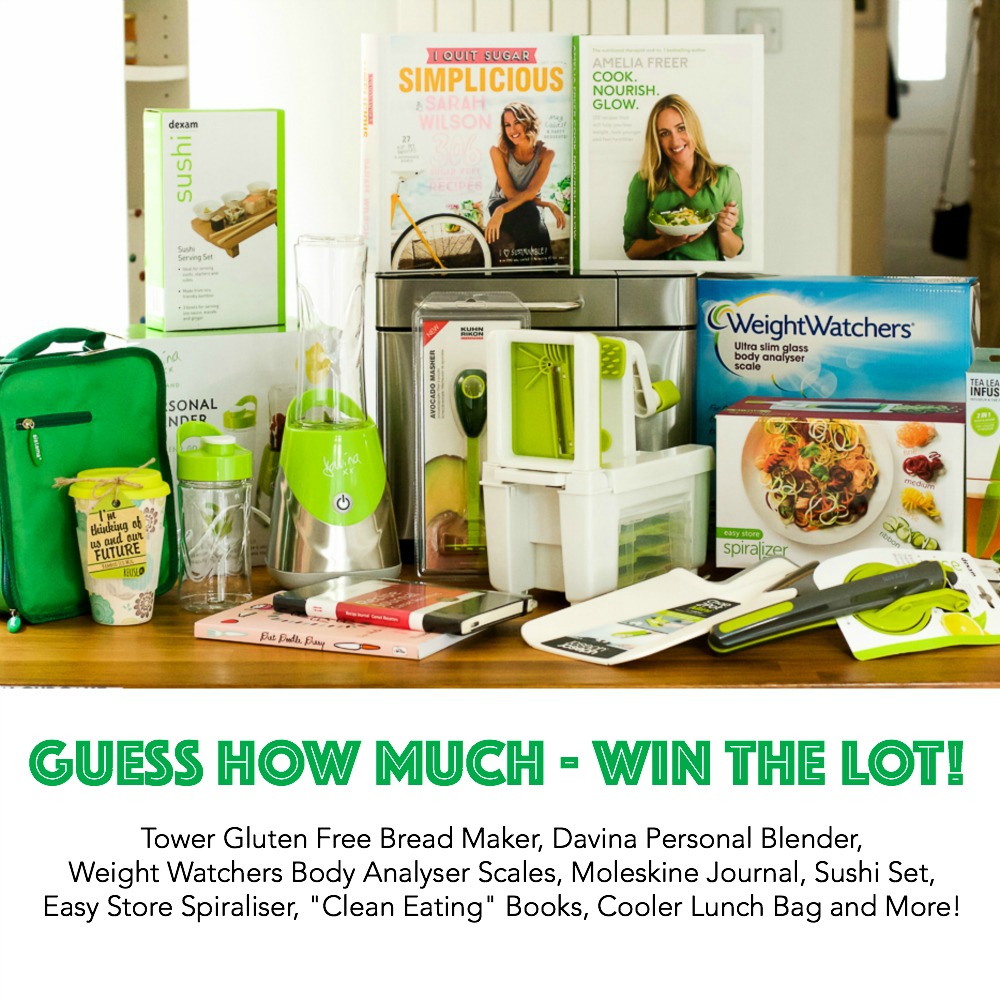 Have you settled into the new year?
Are you struggling to keep those resolutions?
Did your bank balance take a hit over Christmas? It's easy to lose track of how much you're spending when out shopping for things you love. Gift shopping and impulse purchases on the way to the checkout mean your tightly controlled budget can quickly be forgotten – and this doesn't just happen on the high street.
With months of darker, colder evenings ahead, it can become all too easy for energy bills to rise far beyond the expected – especially as there's no price tag to keep you in check.
So, I want to show you how difficult it can be to keep a track of your spending without any idea of how much things cost.
Below is a picture of my haul from a recent New Year resolutions shopping spree and, what I want you to do, is tell me how much you think the total price comes to.
UPDATE – Some people have had trouble with the Rafflecopter widget below – you should be able to add the email address and the guesstimate into the same box but incase it doesn't let you, I have reopened comments on this post but they will remain unpublished. Therefore if you cannot get the widget to take both your email and your guess in the one box then just submit your email address and leave a comment with both email address and the guess. But the comments will stay unpublished so you cannot see what each other's guesses and email addresses are. So long as you have submitted an email to the widget and a figure in either the widget or a comment and used same email address in both places I can track your answer. If you have any problems give me a shout – the best way is to message me via my Facebook page at Facebook.com/maisoncupcake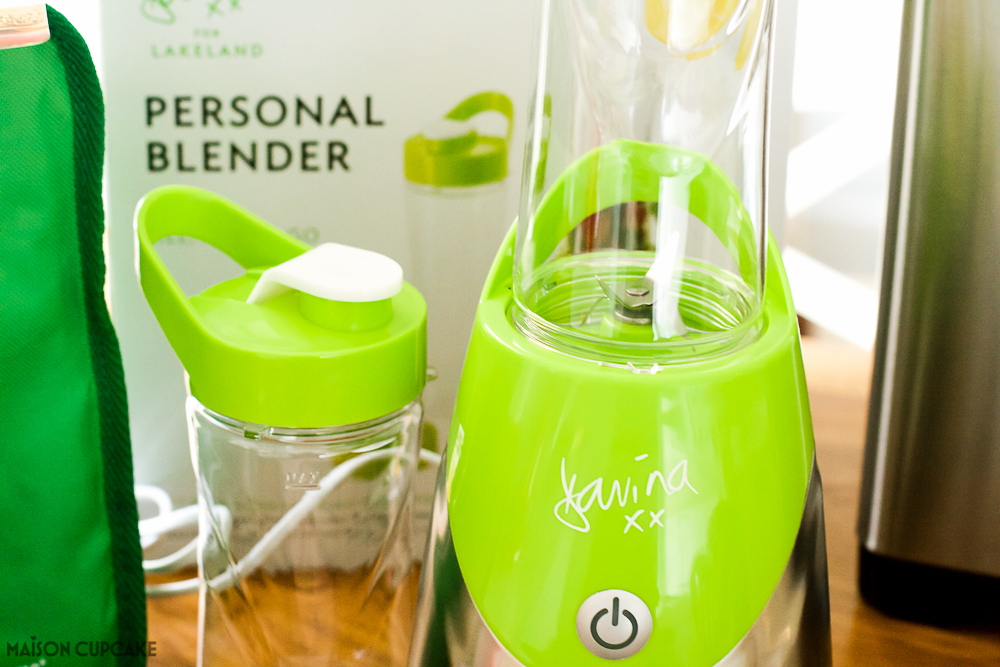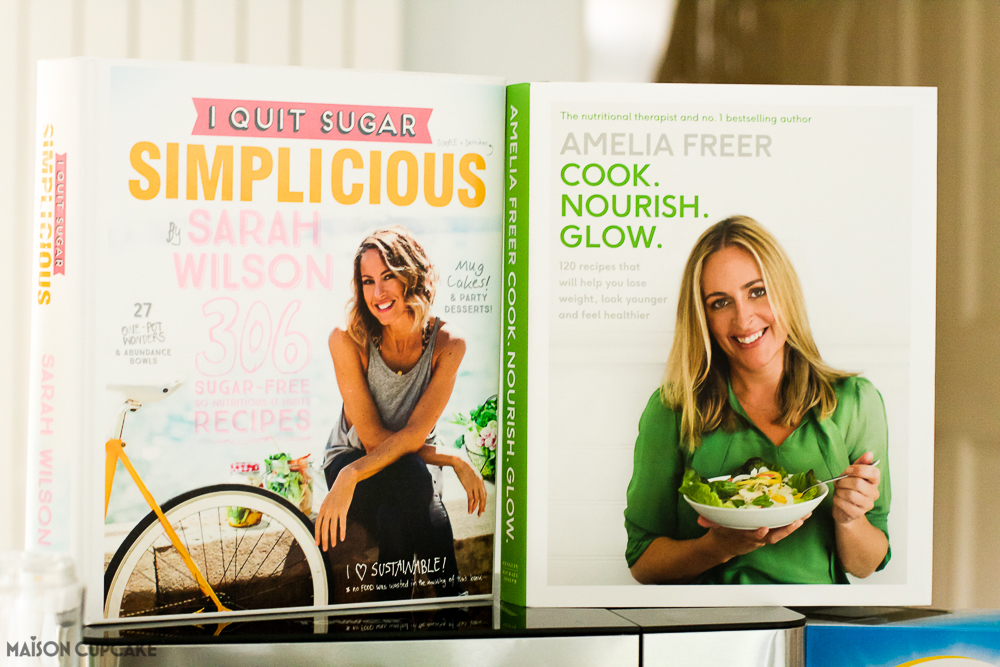 Whether you've been meaning to lose weight, eat clean or simply take your own lunch to work each day, this fabulous New Year Resolutions shopping haul giveaway sponsored by E.ON has got some goodies for you!
The closest to the correct total will win all of the goodies while, for everyone else, it may be a good time to start thinking about ways to keep an eye on your spending.
Thankfully, for those of you wanting to get a grip on how much you spend on energy, help is at hand.
E.ONs smart pay as you go meter allows you to keep tight control on how much you spend on energy by showing exactly how much you're using in real time.
All of which means you'll have some extra cash to spend on the things you really love…
Good luck!
This New Year Resolutions Shopping Haul competition is brought to you in partnership with E.ON. See if you could save money with their gas and electricity deals today. You can also follow them on Facebook and Twitter.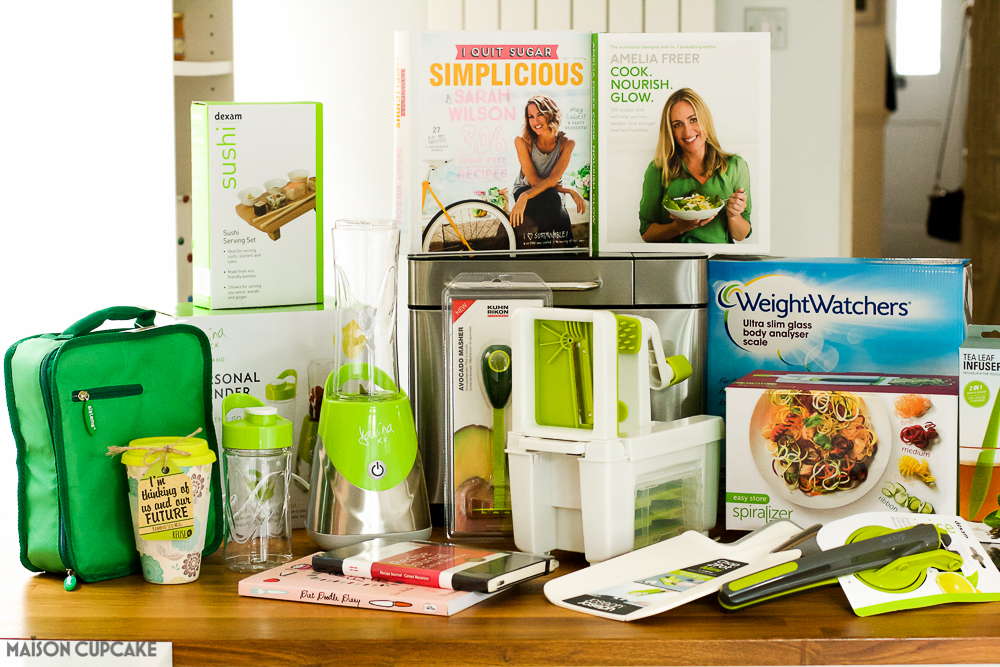 (If you cannot see the Rafflecopter widget above try refreshing the page).
If you have difficulty submitting both your guess and your email address to the widget, read again the notice in bold further up the page 🙂
Terms and conditions – New Year Resolutions Shopping Haul Giveaway
The prize is non-transferable and no cash alternative is offered.
Open to UK residents aged 18 and over.
Competition is closed to employees and relatives of Maison Cupcake and E.ON.
The competition opening date is Wednesday 20th January 2016 and the closing date for entries is midnight GMT Wednesday 3rd February 2016.
One entry per person.
Entrants must log into Rafflecopter and leave a comment guessing the total amount the items shown come to.
If more than one winner guesses the correct amount the winner will be chosen by using a random number generator built into the Rafflecopter widget and will be contacted direct on the email address provided. If the winner does not respond within 7 days a new winner will be drawn.
In the event of a tie between two entrants guessing the same figure above or below the correct amount, the first entry received at the figure closest to the amount without exceeding it will take precedence.
The winner's name will be available on request. By entering this competition participants consent to their full name being available by request from Maison Cupcake.
The prize will be sent within 28 days of receipt of the winner's address.
E.ON reserves the right to amend or withdraw the competition at any time without notice or liability.
Entry to this competition confirms that participants have read, understood and agree to be bound by these Terms and Conditions.
The prize as depicted is offered in good faith however if an item is no longer available at the time of despatch, this may mean an item is substituted with a product of similar value as close to the original as possible.
This competition is governed by the laws of England and any dispute shall be governed by the English courts.