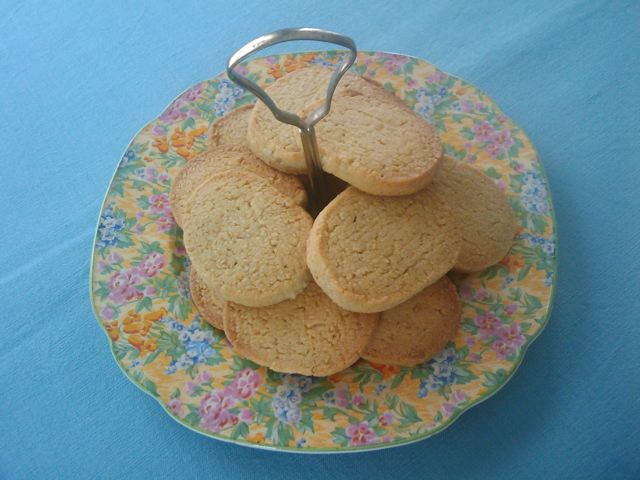 This month I'm baking five recipes from Rachel Allen's "Bake" and my next offering is Oat and Vanilla Shortbread Cookies.
I was very impressed with this recipe.  Using the Magimix to make the cookie dough I left it in the fridge before taking my son to playgroup.  When we got back they were just right for slicing up into discs and I baked them whilst we ate our lunch.
The biscuits were baked in two batches.  The first were a little over done so I sliced the second batch thicker and cooked them for a couple of minutes less.  These are the ones you see pictured.  My log of dough was a bit flat so my cookies are oval shaped instead of round.
I have used two thirds of the mixture so far, giving around 22 cookies.  The rest of the mixture can be kept in the fridge for two weeks or frozen for up to three months.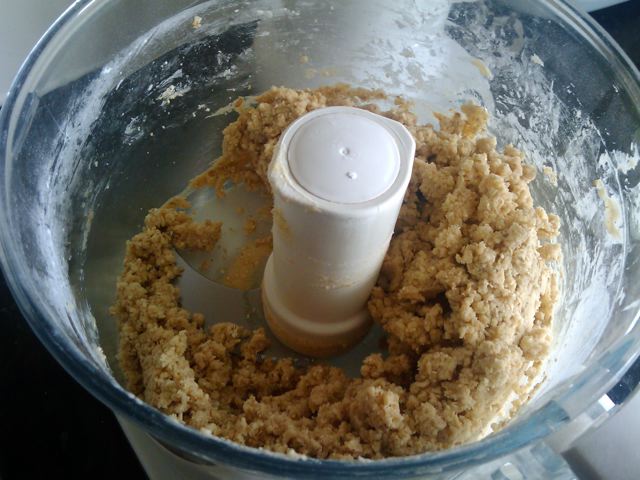 The dough ready to bring together into a ball…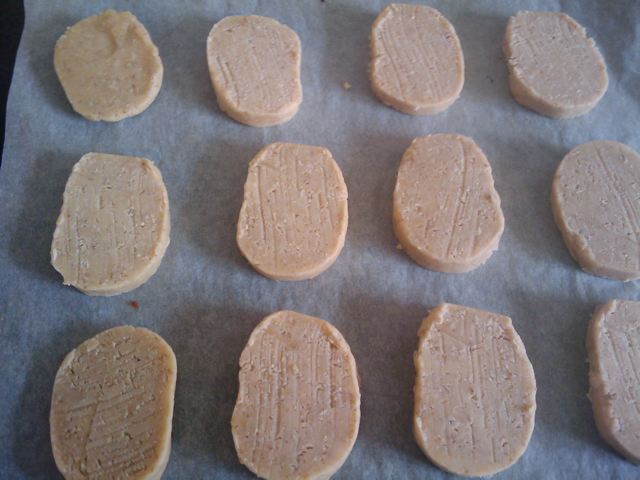 …discs of cookie dough are ready to bake.
I was so pleased with the top picture that it has inspired me to take more interest in "styling" my results.  I can only aspire to the photography of the other food bloggers I have been looking at recently.  In the interest of speed, I am using the 3.6 mega pixel camera on my Android phone.  It might not be as sharp or have the depth of field of an SLR but I do have the advantage of sending my photos straight to Twitter, friends and even here.
Rachel Allen Oat & Vanilla Shortbread Cookies

Makes around 32 cookies

Ingredients:
200g butter, softened
100g icing sugar, sifted
1 tsp vanilla extract
200g plain flour
1/2 tsp baking powder
100g porridge oats
caster sugar for sprinkling (although I forgot to do this)


The original recipe can be found on page 16 of Rachel Allen "Bake"
Find out how I got on making more Rachel Allen recipes.