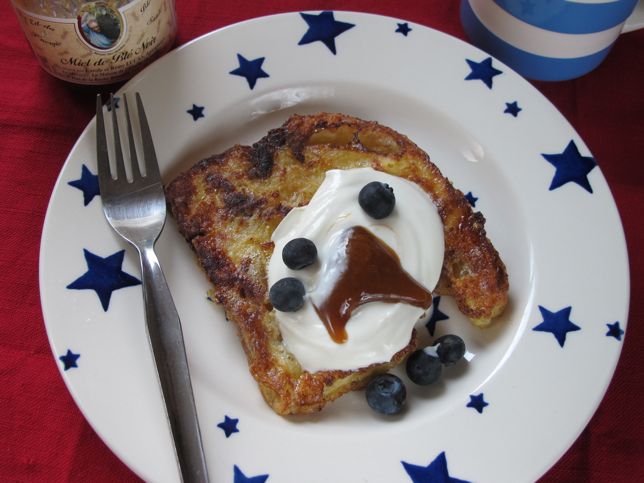 One of my favourite moments in the TV series One Foot In The Grave was when Victor and Margaret were unable to sleep because a damaged streetlamp was shining through their bedroom window (when I say "through", I mean literally that it was poking through into their bedroom).
Pacing up and down, Victor declares that he is so bored that he will "open Ronnie and Mildred's Christmas presents".
Now I don't have a habit of keeping other peoples' gifts to myself unopened but last year there was a problem in our house with some Christmas presents to a clutch of far away relatives not getting delivered promptly so that they about in their shiny wrapping in front of my fireplace until Easter. This caused much amusement to any visitors beyond Valentine's Day.
It comes to a point where when the presents are handed on, they are so Christmassy that their point becomes ludicrous. I blame my husband, it's always his family's presents this happens with, we can't guarantee seeing them during the holidays and this is a horrid time of year to go driving about with small children.
This year I vowed it wouldn't happen. I deliberately picked gifts that were reasonably lightweight and could be posted if need be. For the first ten days of January there didn't seem any urgency and then I got ridiculously busy and haven't managed to parcel them up and take to the now distance post office since Royal Mail shut the one on my doorstep.
You'll note that it's ME doing the parcelling, ME doing the posting, ME who is generally doing anything about it.
Anyway, I realised that I'd bought this panettone for my sister in law and whilst panettone has a long shelf life, anything beyond Jan 31st is pushing it a bit so we're going to have to find her something else now. Which is handy in a way since I picked this before I'd planned to post things.
So now we have a panettone glut. Herewith, panettone French toast.
French toast seems to be a generic term for eggy bread… you'd expect eggy cake to be a bit rich but I'm pleased to report that this was not sicky in the least and with a genereous coating of egg, made for a delightful winter breakfast.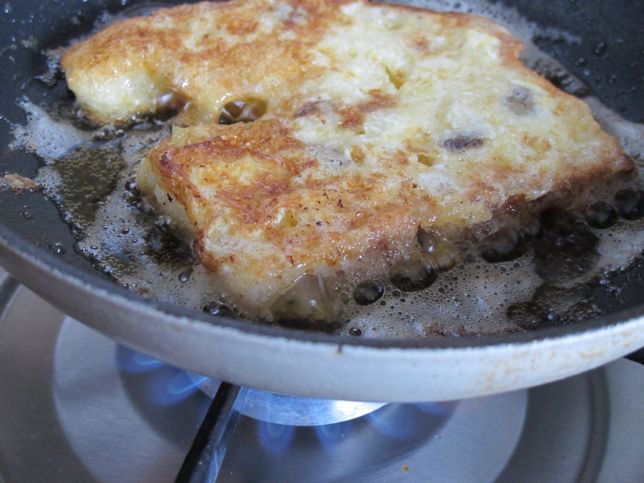 The idea came about since my former Italian flat mates used to talk about sprinkling sugar over slices of panettone and popping it under the grill until it caramelised.
Therefore it made perfect sense (to me at least) to take this toasted panettone idea a step further.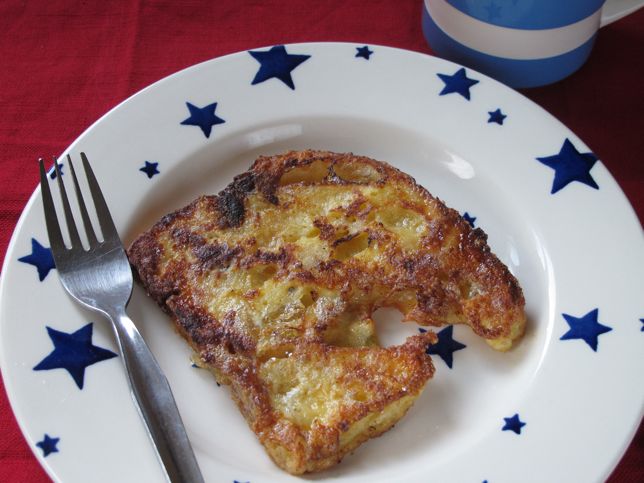 You can serve it on it's own. Or dress it up with some yogurt, honey and fruit.
I'm filled with ideas what to do with my left over panettone now. What would you suggest?
Panettone French Toast

Ingredients
Knob of butter
A fat slice of panettone per person
1 egg (per 2 slices) lightly beaten, in a wide flat bowl.

Method
So easy it barely deserves a recipe. Melt the butter in a heavy based pan. Meanwhile coat each side of the panettone slices in the egg, allowing 10 seconds or so for it to soak in. When the pan is sizzling, slide in the eggy panettone and cook on each side until golden brown. Serve immediately with honey, fruit, yogurt as desired.