If you've noticed I've been quiet this week it's because I'm flat out preparing for my cake stall at Auntie Maureen's Food Fair taking place at The Bell in Walthamstow this Saturday 29th June.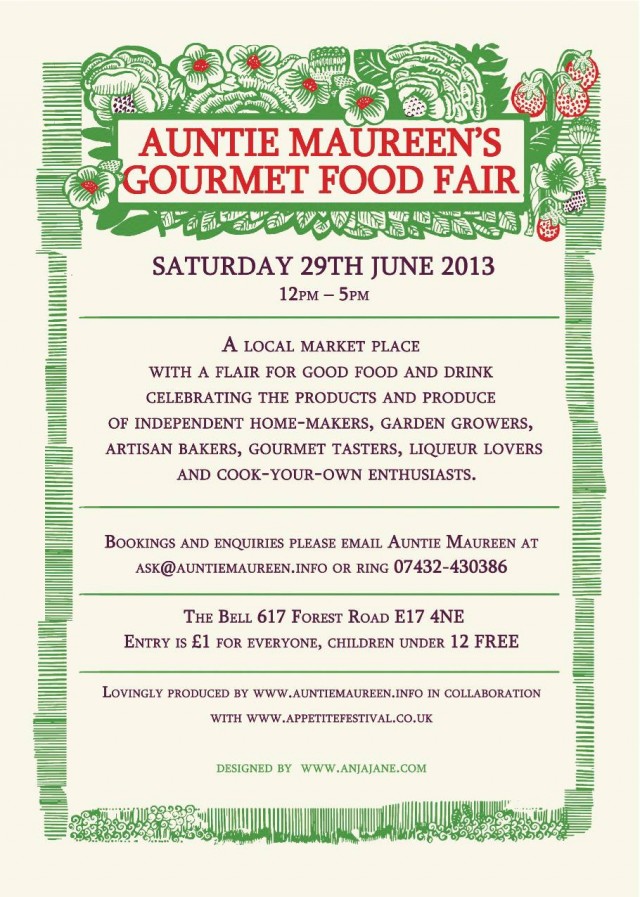 This collection of independent foodie stalls is a flagship event of the closing weekend of what has been a very successful inaugural month long Appetite food festival for Walthamstow.
Alongside around a dozen other local foodie producers I will be selling cupcakes, decorated cookies and fondant fancies.
Watch out on Instagram for previews of things I'm making for the fair.
You'll find all the details you need to know in the poster above. If you're in the area I would be delighted to see you!