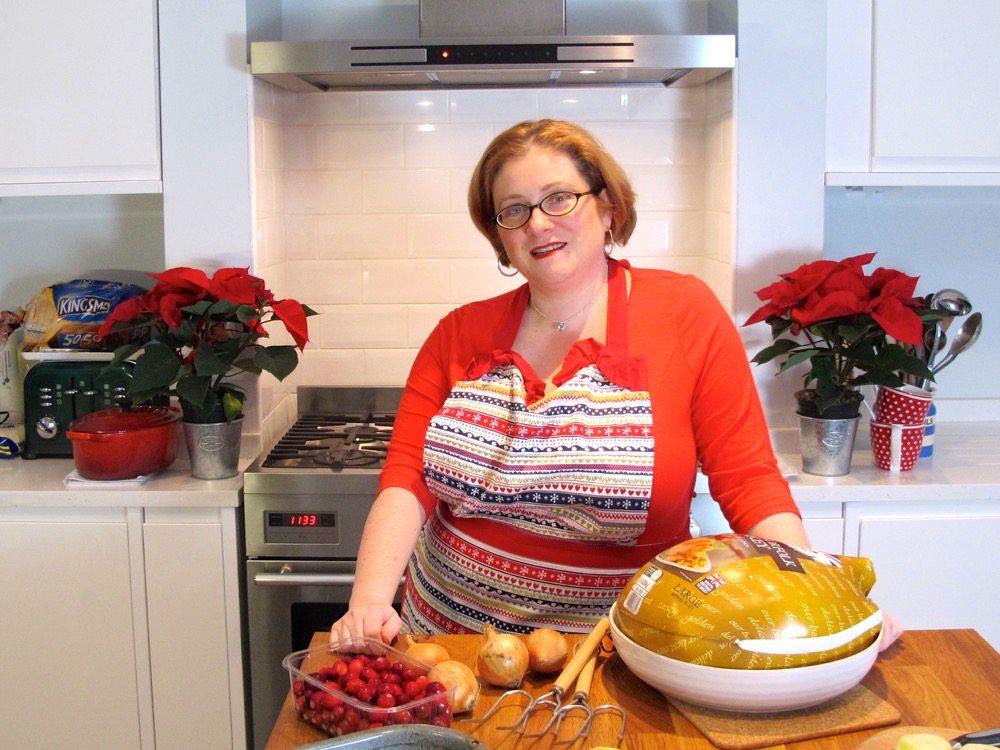 They say Christmas comes earlier each year in our house this year that meant a full dress rehearsal of Christmas dinner on Stir Up Sunday!
Buying a frozen turkey is not something I'd considered before but knowing what a bind it is to make time to fetch it from the butcher or supermarket at the last minute, I can totally see the appeal of having one in the freezer ready waiting to get out to defrost when you're ready.
Our Golden Norfolk whole turkey by Bernard Matthews was succulent and tasty and would be easy to cook for any Christmas dinner. It was effortless to defrost – simply leaving in a large bowl in a cool corner and pop in the oven to cook. Being self basted for convenience, there was no need to take it out of the oven until giving it a quick blast to crisp up the skin at the end. Which if you're as rush of your feet on Christmas morning as I always am, is such a boon.
Generally in the midst of Christmas dinner preparations I get my regular phone call from my best friend in Australia (when it's late evening for her) and I would much rather chat to my mate over Skype than faff basting a bird and worrying about whether I'm upsetting the oven temperature by opening and closing the door.
We chose the medium size Bernard Matthews Golden Norfolk Whole Turkey  which cost around £15 and had plenty of meat to serve 8 people for a tasty Christmas dinner dinner. Whether you are having a small intimate dinner or a big family feast, you can choose whichever size of whole turkey or turkey joint you need to satisfy those festive appetites (and have enough for leftovers too!)
I could have roasted the turkey as it was but it's a Christmas tradition in our house to cover the entire bird with criss crossed back bacon slices. I tear off some of the cooked bacon and chop it to go in with my sprouts and chestnuts. I never stuff my turkey as it adds to the cooking time (which is generally enough as it is). Instead I place a couple of onions and a lemon in the cavity.
We made a video all about our experience preparing Christmas turkey and also how to make my favourite Christmas trimming of all time: bread sauce.
My grandma was seriously into sauce. Every Sunday dinner was served with some kind of sauce – white sauce, onion sauce, cheese sauce and of course bread sauce. I think I was raised on white sauces and roast dinners and bread sauce has always been my favourite. And yet I never cook it any other time than with Christmas dinner. I'm not sure why that is, maybe to keep it special?
So I hope you are amused and entertained by our Christmas dinner rehearsal video – featuring cameos from Ted and my husband too – and you'll find the recipe for my perfect bread sauce below.
My grandma's perfect bread sauce
Thick white, mildly spiced perfect bread sauce is the perfect accompaniment to Christmas turkey. When making the breadcrumbs at Christmas, I always do extra as these are used in my home made stuffing. I tend to blitz at least half a loaf and if I still have too many crumbs I toast them in the oven, allow to cool and then decant into jars to scatter over gratins or coat fried escalopes.
Ingredients
1 medium onion, peeled and left whole
2 dozen cloves
500ml milk
6-8 slices slice white bread (or 50/50 type bread)
1/2 tsp ground nutmeg
1 knob butter (optional)
Directions
1. Stud the cloves into the surface of the onion.
2. In a small saucepan, warm the milk and immerse the clove studded onion. Simmer gently for 10-15 minutes but do not boil.
3. Meanwhile, blitz the bread into breadcrumbs using a food processor.
4. Turn down the heat and remove the onion from the milk. Sprinkle in the nutmeg.
5. Tip in enough breadcrumbs to create the texture of thick porridge.
6. If you wish, melt in a knob of butter to enrich the sauce. Turn of the heat and leave the sauce covered until you are ready to serve.
If you're looking for more Christmas trimmings ideas, try Cooksister's Garlicky Sauteed Brussels Sprouts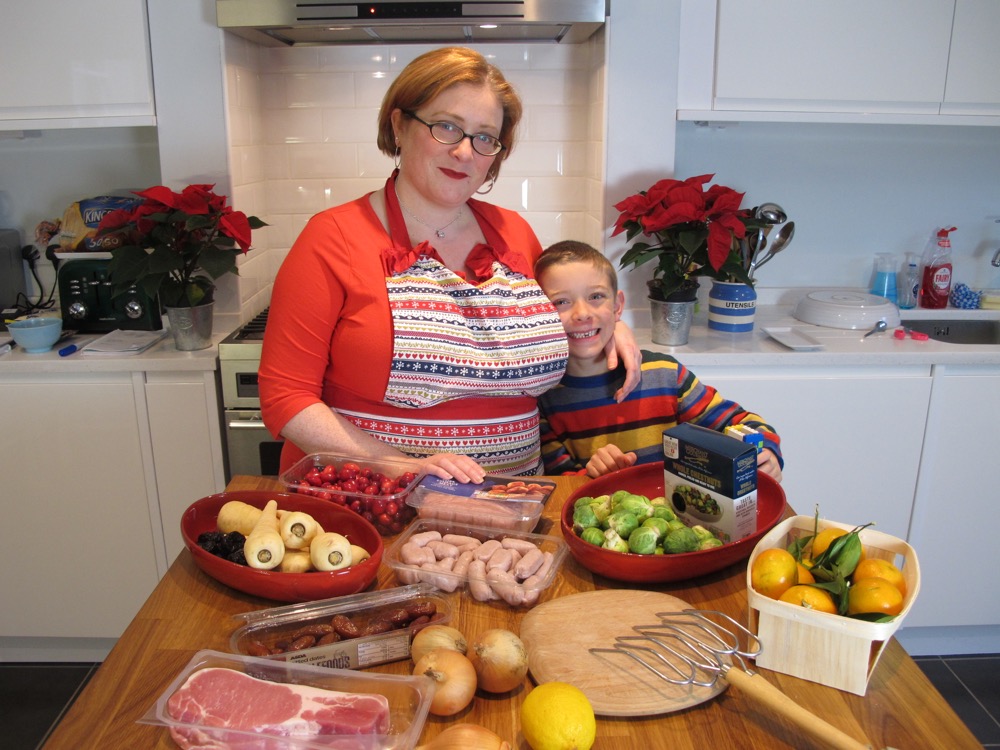 Video and post commissioned by Bernard Matthews.
Bernard Matthews' Golden Norfolk Whole Turkeys are available at: Co-Op (Mini, Small, Medium, Large), Farmfoods (Mini, Small, Medium, Large, XX Large), Iceland (Small, Medium, Large, Extra Large), Morrisons (Medium)