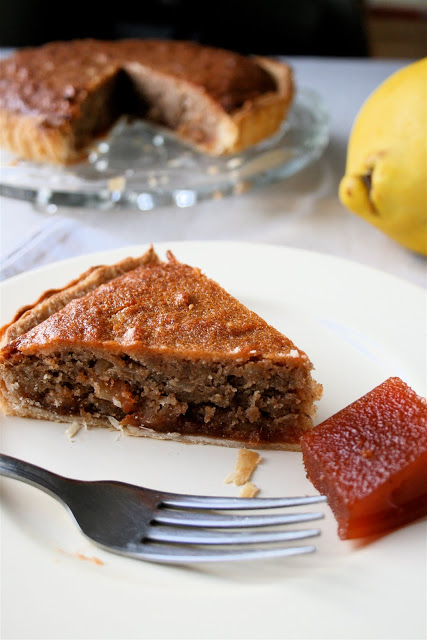 This is a blast from the past for me; I baked this tart two years ago and somehow it slipped under the radar never managing to be published when quinces were in season for two years in a row.
I am pleased to put this right today!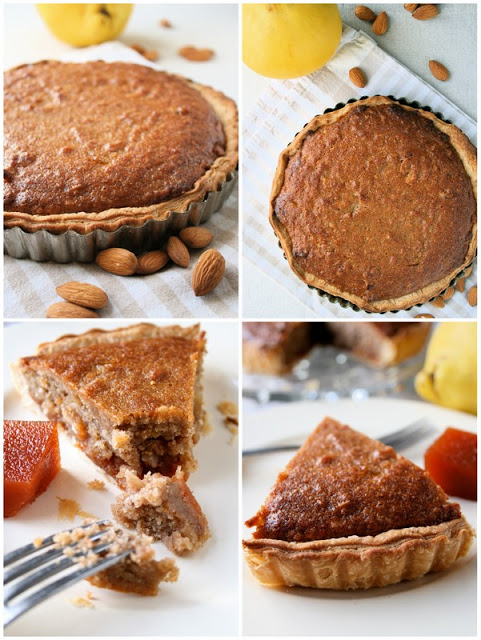 This is therefore a post lagging behind that was imported from Blogger, hence the untidy layout and sizing of pictures. Although WordPress is very good at importing Blogger posts en masse it does not take kindly to letting you amend them.
So I will keep this short and sweet only adding that the recipe struck me as being very similar to Bakewell Tart. Personally though I like my Bakewell Tart trashy with Mr Kipling feather icing on top – but I'm giving far too much away about myself here!!!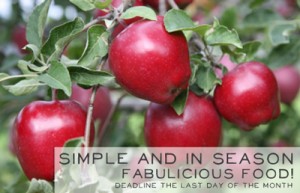 Now that this recipe is finally being published when quince are in season, I'm delighted to send these to my friend Ren at Fabulicious Food to be part of this month's
Simple and in Season
.
If you publish any posts this month featuring seasonal ingredients don't forget to pop them along to her.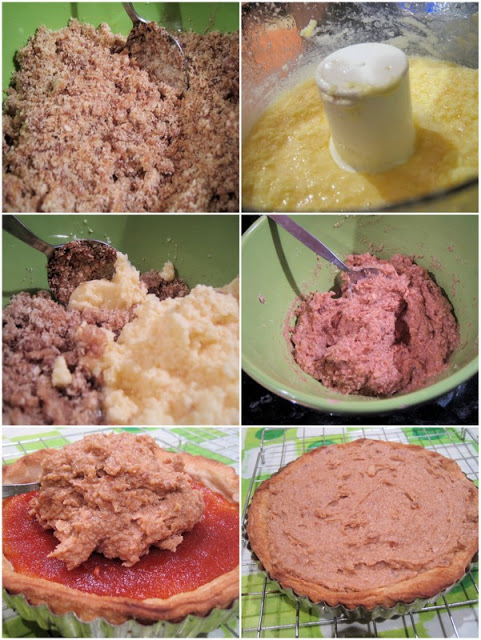 Recipe: Quince and Amaretto "Bakewell" Tart

Makes one 8in tart; serves 6-8 people

Ingredients
For the sweet pastry
140g plain flour, sifted
30g icing sugar
75g butter, cut into cubes and frozen for 10 minutes
1 egg yolkFor the filling
130g quince paste (known as membrillo – available from cheese counter in Waitrose)
1 tbsp water

1 tbsp orange juice

230g skinned almonds

finely grated zest of 1 orange

half tsp cinnamon

40ml amaretto

75g caster sugar

2 large eggs

You will need a greased 8in loose bottomed tart tin

Directions:

1. In the food processor, pulse the flour, icing sugar and butter to reach a texture like breadcrumbs. Tip into a large mixing bowl and add the egg yolk stirring until ingredients come together in large clumps. If necessary, add a few drops of water to bring together into a ball.

2. Shape the dough into a flat disc, wrap in cling film and chill for 20 minutes – too long and it will be tricky to roll out. Whilst chilling, preheat the oven to 220c / gas 7.

3. Roll the pastry on a lightly floured surface and line the tart tin carefully pushing into the corners without tearing. Bake for 10-15 minutes until golden. Reduce the oven temperature to 180c /gas 4.

4. In a small saucepan heat the membrillo with the water and orange juice over a low heat until it becomes jam-like and free of lumps. Spread evenly on the base of the pastry case.

5. Meanwhile, pulse the almonds in the food processor until they are in medium chunks (tip: retain a small handful to drop in at last few pulses so some stay bigger). Tip the nuts into medium size bowl and combine with the orange zest, cinnamon and amaretto.
6. Meanwhile, using an electric mixer with a large bowl, beat the eggs and sugar together until fluffy then add the eggs as if making a sponge cake.

7. Fold in the nut mixture and when combined, spoon into the pastry case and spread towards the edges with a silicon spatula.

8. Bake in the centre of the oven for 30 minutes until golden. Leave to cool in the tin for a few minutes before turning out onto a wire cooling rack to cool completely.

I like mine still warm with ice cream but it's also very good cold with some single cream drizzled at the side.