Here's how we polished off the last bit of that Christmas stilton – with some cheesy stilton and walnut muffins.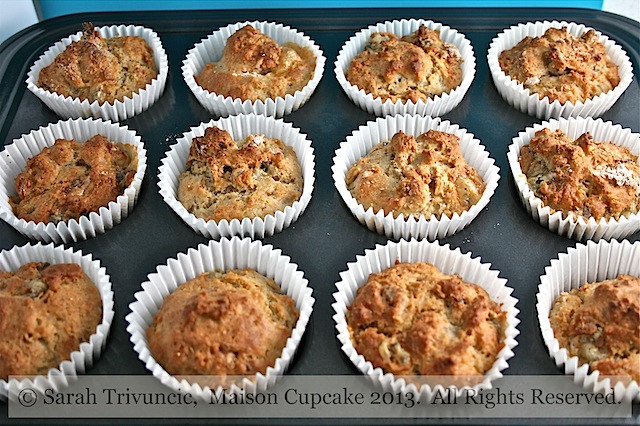 I should warn you from the start. This post is kind of grouchy.
At the beginning of January I remarked in my banana fudge muffin post that you could make muffins for breakfast in around 20 minutes if you'd left the ingredients out the night before.
This post, drafted a few weeks ago was originally about feeling organised and on top of things. Well I spoke too soon, as someone is generally ill for a week prior to school holidays. A week that was due to be spent getting ahead of two and a half weeks' work gets wiped out out the schedule and before you know it you're facing three weeks' worth of deadlines with a little person needing to be entertained at the same time.
So after cooking on gas all through January – sixteen posts woo hoo – February seems to have ground to a bit of a halt on the blog front with life and technical gremlins getting in the way.
I have had my share of gremlins lately, I can tell you. First I outgrew my hosting package which some of you may have noticed back in December when the site kept showing up 503 errors all the time. Next I had database aggro meaning I couldn't upload any new photos – fortunately there were three posts scheduled when this happened so "normal" service continued front of house. Then came the hackers.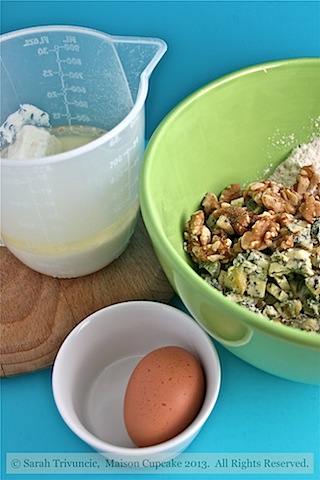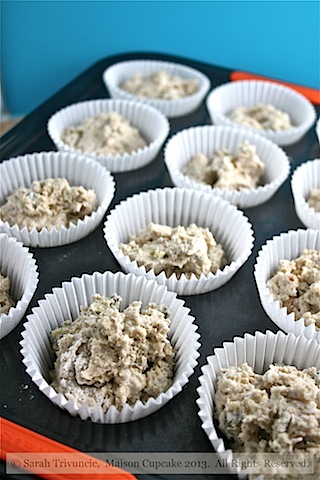 The latest technical delight is my domain email refusing to deliver except through stupid annoying Gmail although it did manage to deliver 22,000 emails to me one day last week. Whenever I try to delete the 22,000 emails (dating back to 2010!) they get delivered again! I haven't turned on Apple Mail for a week now. I can't bear the creaky noises of the computer going into overdrive trying to cope with it all. Meanwhile I kind of "see" stuff in Gmail but it's hit and miss whether I manage to reply to anything. Nightmare.
And as if that were not enough, then came "Migraine Week" during which I spent the best part of five days in a darkened room feeling like I'd been beaten about the head. Now it's half term and I have about nine things on deadline all at once when actually doing fun stuff with Ted comes first.
I know it's all part and parcel of working for yourself. You get sick straight before the holidays then if you still want to get offered work from people you can't let them down and so have to work through the holiday instead of taking the break you badly need. I start wondering lately whether I'd be better off back doing 9-5 but then I know I am happier at home managing by myself.
It just all feels a bit lame and pathetic that a glitch in the routine can bring everything crashing down. A few days' illness, whether it's myself or Ted sends my routine into chaos. Having a week knocked out the work schedule can take a month or more to get back on track. Invariably there'll be a school holiday thrown in to double the amount of time you're trying to catch up on. I make a conscious effort not to be part of the rat race so it annoys me when needing time away from stuff to get your bearings isn't an option.
So I have come to decide that "being organised" is as much luck as organisation. It doesn't matter how great your systems are, if "stuff" happens and your hands are tied behind your back, you'll still end up in a mess.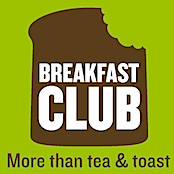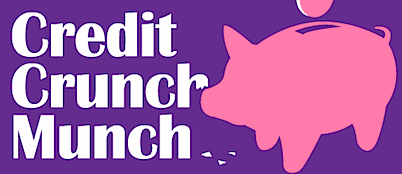 I am sending these reduced price Stilton and walnut muffins to Credit Crunch Munch and Breakfast Club which this is hosted this month by Janice with the theme cooked or baked.
Stilton and walnut muffins
Inspired by Nigella Lawson's Welsh Rarebit Muffins from Nigella Bites
Makes 12
Ingredients:
200g self raising flour
75g rye flour
1 tsp baking powder
1/2 tsp bicarbonate of soda
1 tsp salt
125g crumbled stilton
50g walnut pieces
6 tbsp vegetable oil
150g Greek yogurt
125ml milk
1 egg
You will need a 12 hole muffin tray lined with paper cases
Directions:
1. Preheat the oven to 200c / Gas 6.
2. Combine the dry ingredients in a large mixing bowl; the flours, baking powder, bicarbonate of soda and salt.
3. In a measure jug, stir the wet ingredients into each other; the oil, yogurt, milk and egg.
4. Pour the egg mixture onto the dry ingredients along with the crumbled cheese and nuts. Fold the mixture into a batter just until it is incorporated.
5. Spoon the batter into the muffin cases and bake for 20 minutes. The muffins can be served immediately or will keep in an airtight container for a couple of days.