For the latest Sugarcraft Showcase I met with Martha Swift of Primrose Bakery and have a giveaway of Primrose Bakery Celebrations, their new book.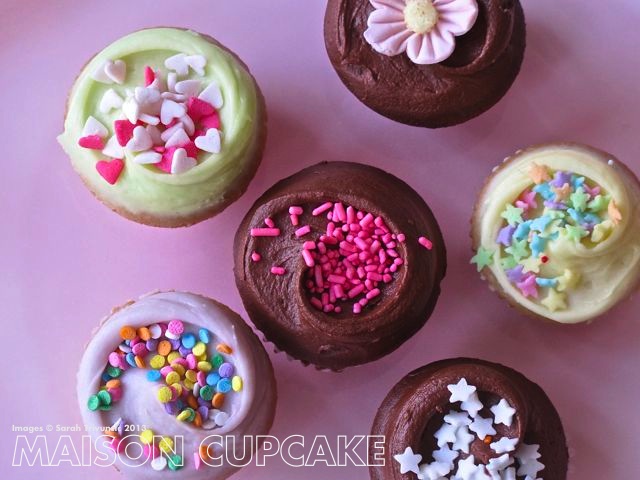 Back in the icing sugar clouded mists of baking blog time, I pushed young Ted in his Bugaboo up Primrose Hill where he promptly fell asleep.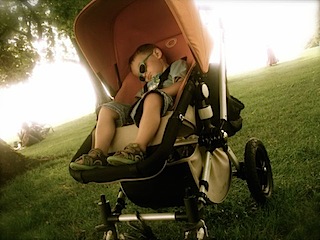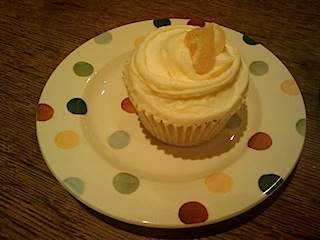 You didn't see many Bugaboos in Walthamstow then but amongst all the other yummy mummy buggies stationed under the trees my husband and I joked that Ted fitted in perfectly well – even if his less well heeled parents didn't.
Having huffed up the hill our energy levels were low and I knew just the place to give us a much needed lift.
We were on a mission to visit Primrose Bakery of Primrose Hill, one of the first famous cupcake bakeries to establish the contentious confection as a popular UK treat.
Having only started this blog a few weeks earlier, this trip to Primrose Bakery was one my earliest blogging "expeditions".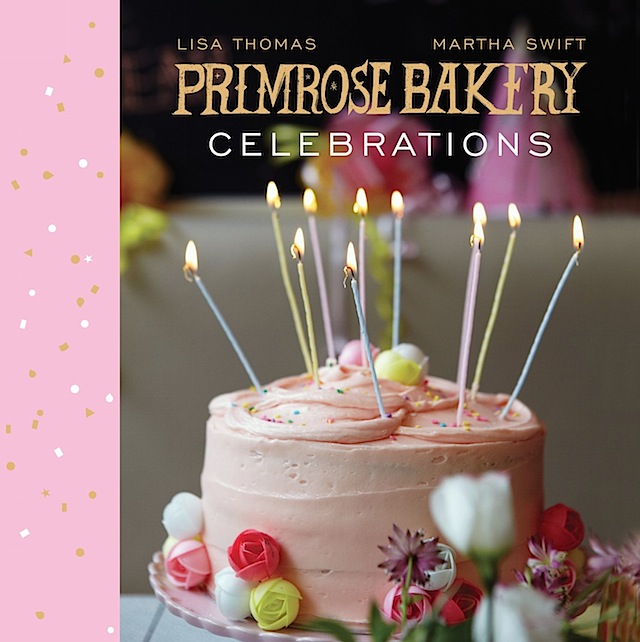 And it's a good job we went – fast forward five years and some five hundred plus blog posts later, I'm off to meet Martha Swift, partner in the very same Primrose Bakery to talk about the enduring popularity of cupcakes and their latest book Primrose Bakery Celebrations.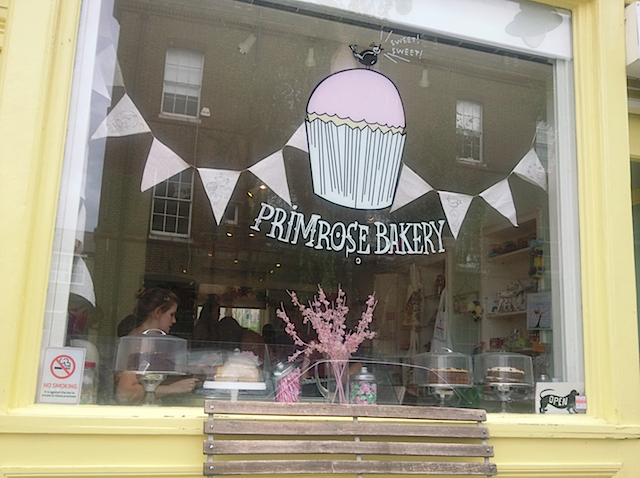 On the day of my visit, the frontage was masked by road works and orange cones so here's the picture above I took back in 2009 and I'm happy to say they've kept the same sunny yellow paint that makes the shop shine out from down the street.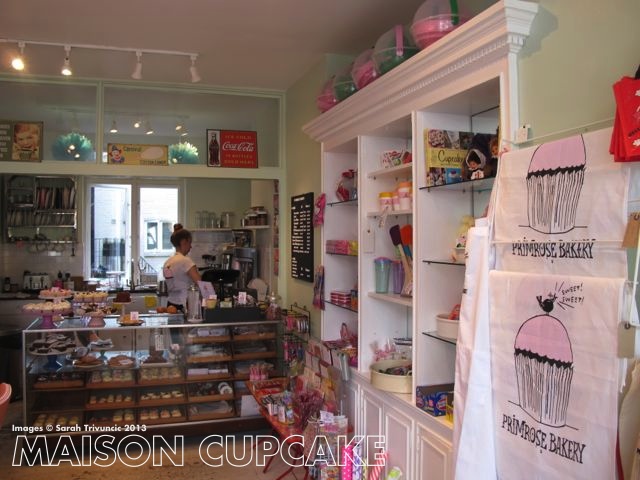 Inside it's exactly as I remember – white shelving with cupcake themed gifts, glass display cabinet to ogle the cakes and chrome edge diner style tables to sit at.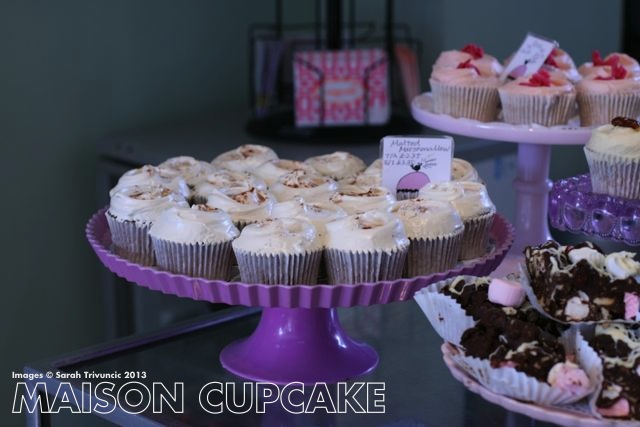 Founders Martha Swift and Lisa Thomas met 16 years ago at their daily nursery drop off when their children were young. Lisa hails from New Zealand which has a strong baking tradition and Martha learned to bake at home with her mother.
Following a visit to New York's Magnolia Bakery back in 2000 and at the height of Sex and the City mania they were prompted to set up a similar concept in London.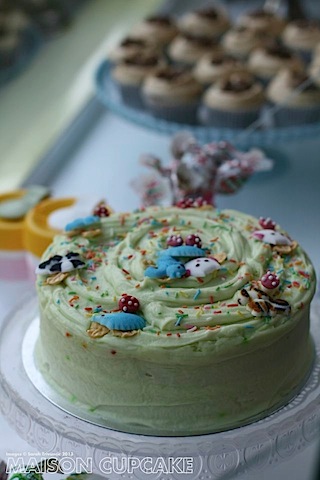 For the first two years they baked cakes in their own kitchens before opening the first Primrose Bakery in Primrose Hill in 2006.
A second branch in Covent Garden followed two years later and since then they've baked cakes for celebrities including David Walliams and Lily Allen and published three books.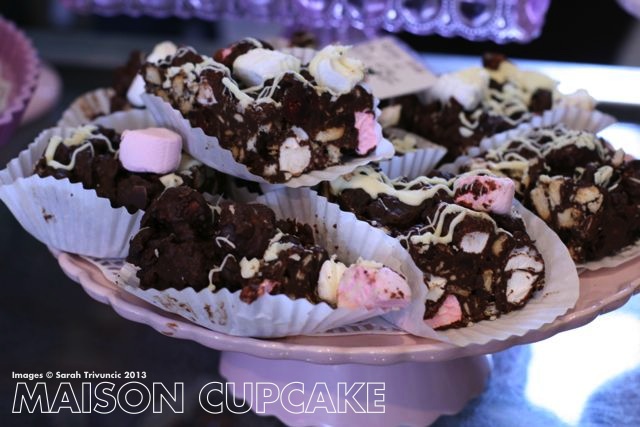 Martha and Lisa now employ around 25 full and part time staff across the two bakeries to freshly bake the cakes in store on a daily basis. The Covent Garden branch has more recently begun to host cupcake decorating classes on Sundays. Participants can spend up to 2 hours decorating and piping cupcakes in small classes of up to a dozen at a time.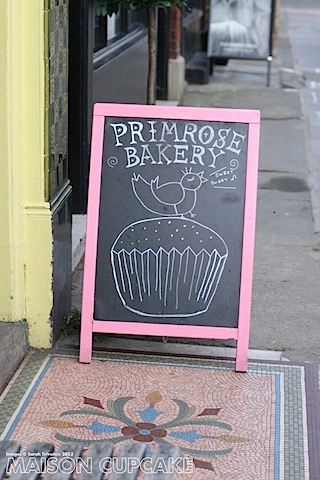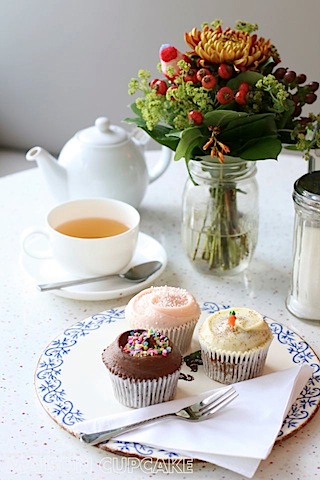 Motifs of the brand include the bird tweeting upon a cupcake and sausage dogs – although Martha admits her own sausage dog Charlie, who is the same age as their first shop – is less well behaved than the ones pictured in the books!
The human models in the books are also a family affair – the duo's teenage children and their friends are depicted having parties in the new Celebrations book. Many of the pictures were shot in the two Primrose Bakery branches.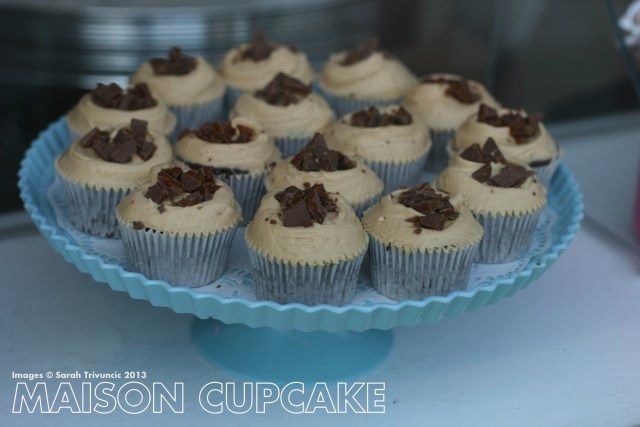 The signature style of the Primrose Bakery cupcake are individually sculpted with a palette knife rather than piped. New flavours appear all the time but the red velvet (coloured with beetroot) and carrot cake flavours are especially popular.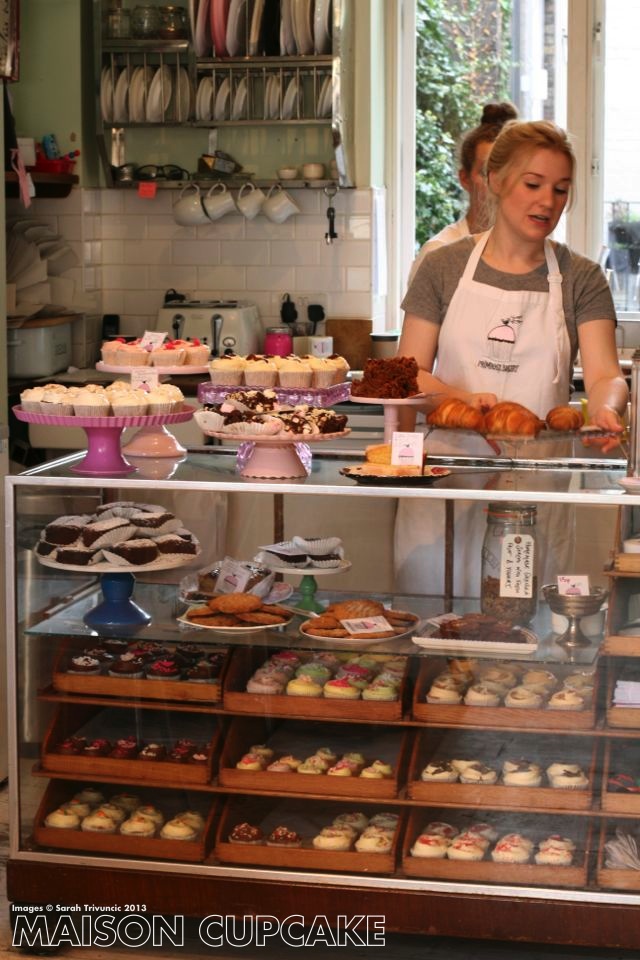 Despite the business writing the books and running classes, Martha and Lisa remain very hands on in both shops. It's a close knit team with staff members taking turns in "job swaps" in each other's roles from time to time to appreciate all aspects of the business.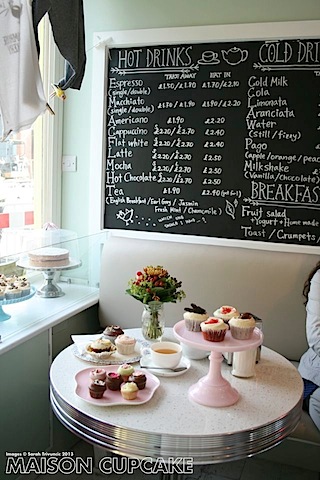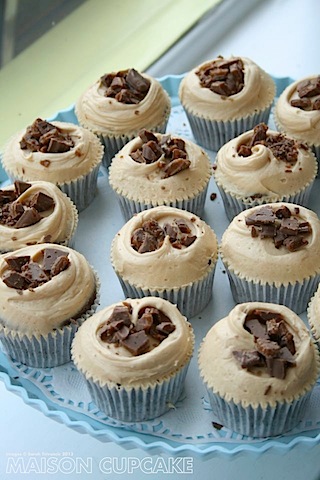 <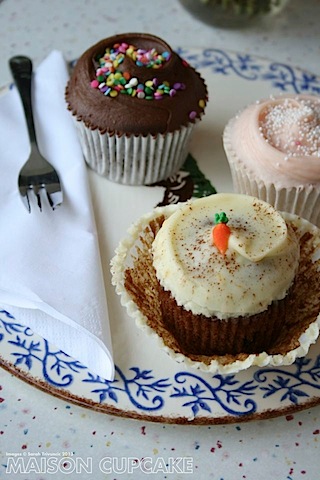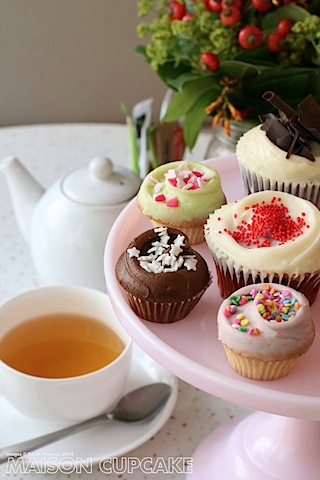 In recruiting new staff, Martha looks for passion and enthusiasm as much as cake decorating know how and places much importance on retail or customer service experience.
One gets the sense that the first hand experience enjoying their cakes is more important to Primrose Bakery than spin off merchandise such as calendars and greetings cards. Primrose Bakery remains true to its original roots as a local business where you can walk in and order a party cake that will be freshly made in store.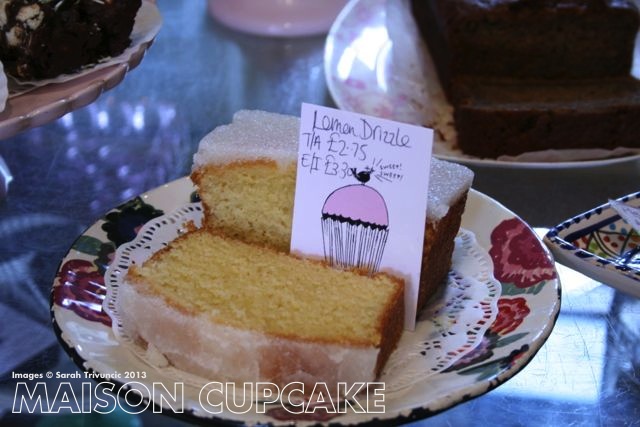 The main change Martha says she has noticed over the years is a greater demand for dairy free or gluten free cakes. And of course, the Great British Bake Off – of which she is a huge fan – has driven a nationwide passion for baking driving up customers' expectations.
Nevertheless, whichever trends come and go, there's always a call for traditional favourites.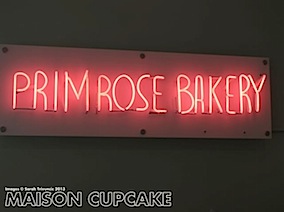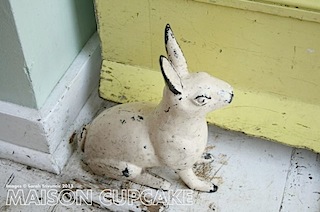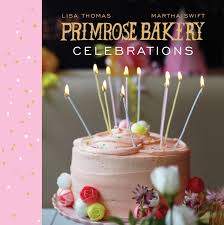 The new book Primrose Bakery Celebrations features selections of themed party recipes including:
Moroccan themed baby shower
Japanese style afternoon tea
Pretty pink young girls' birthday party
Cartoon themed boys' birthday party
Teenagers' Mexican day of the dead party
Stand out recipes include:
Puffed rice gum ball cake (shaped like a bubblegum machine)
Lemon and rose layer cake
Rose and violet mini chocolate bombs (the Moroccan chapter is totally my favourite!)
Mini cherry blossom cupcakes
Green tea marble loaf cake with white chocolate icing
Sake macaroons (each from the Japanese chapter)
Gin and tonic cupcakes (yes please)
There's also a chapter dedicated to Primrose Bakery's signature cupcakes (with some sneaky cocktails) and each of the party chapters include savoury options and drinks to complement the theme. There's even a dog biscuit recipe at the end so four legged friends need not be left out of the celebrations.
It's a big solid book with 200 pages and its square shape sets it apart from most others on the shelves. I especially enjoyed how the party themes were very authentic but relied up on flavours and style rather than fancy graphics and labels seen in the dessert table format elsewhere. Neither do the cakes require any especially difficult sugarcraft gymnastics, if you stuck to the colours and flavours use, the party cake selections would be extremely achievable in a home kitchen.
I have two copies of Primrose Bakery Celebrations to give away; if you'd like a try winning a copy follow the instructions below.
Giveaway: Primrose Bakery Celebrations

How to Enter

Complete the Rafflecopter form below to confirm entries made via blog comments, Twitter, Pinterest, Facebook etc.
Closing date: 21st March 2014.
Read the "Terms and Conditions" link at bottom of Rafflecopter form.
Winners are contacted by email and announced on the Rafflecopter form below once they claim their prize.

Tips for entrants 


No form showing? Hit refresh and it should appear (your computer needs to be running Javascript)
New to Rafflecopter? Watch this short video How Rafflecopter works
Complete the Rafflecopter form – otherwise your entries cannot go into the draw.
Entries are verified and all cheats' entries disqualified.
Complete mandatory entries first – usually to answer a question by leaving a blog comment below the post. Comments from new visitors are approved manually so your comment may not be visible immediately. Return to the Rafflecopter form to confirm you've left a comment and this will unlock other entry options even if your comment is still awaiting approval.

For how to find the URL of your tweet read this helpful post here.
Viewing this giveaway via email newsletter? Click through to to site to enter.

Good luck!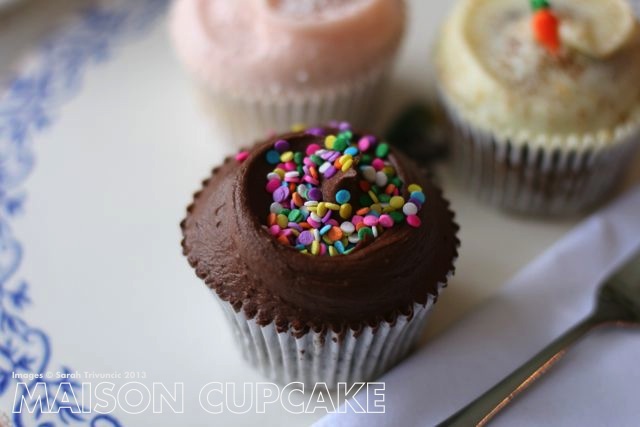 With thanks to Martha at Primrose Bakery and Square Peg for competition copies of the book.