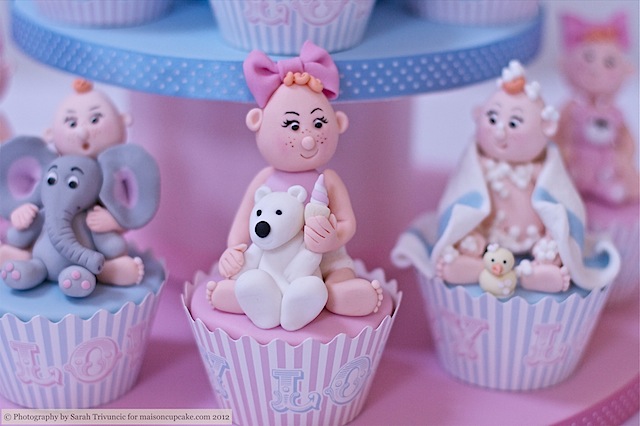 Last year I had a press ticket to visit the amazing Squires Kitchen show which takes place annually at their headquarters in Surrey.
There were so many incredible cakes there that for the first time ever I filled my memory card up and had to borrow Fuss Free Helen's instead (we have the same camera fortunately!!).
At the time Squires had asked me not to publish any pictures until they'd been in their own magazines first during summer 2012 – by which time I was well and truly in book mayhem mode. So digging around in my iPhoto archives I suddenly realised what a shame it was these pictures had never seen the light of day and that there were enough for an entire series.
First up are these totally AWESOME baby shower cupcakes – regrettably I do not know how any of them are by but if anyone can claim these stupendous examples of sugarcrafting glory as their own then I will gladly credit you.
I don't know if the Duchess of Cambridge has really had a baby shower (although I enjoyed the Alison Jackson spoof!) but any of these dinkies would be fit to celebrate the birth of a prince or princess.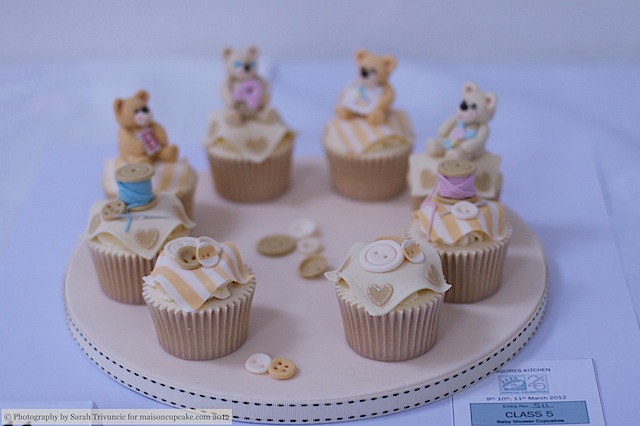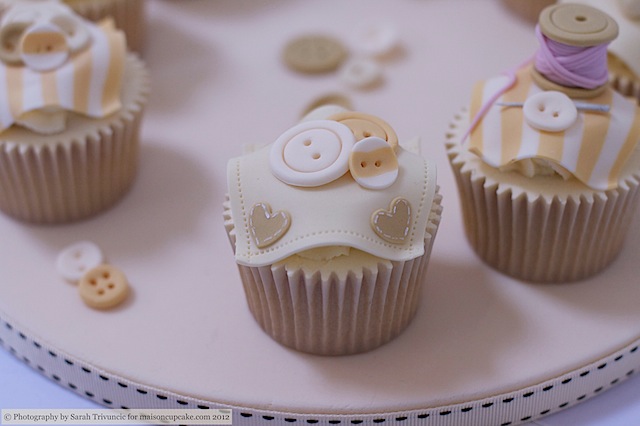 Buttons are a popular theme on cakes – look at those tiny stitches!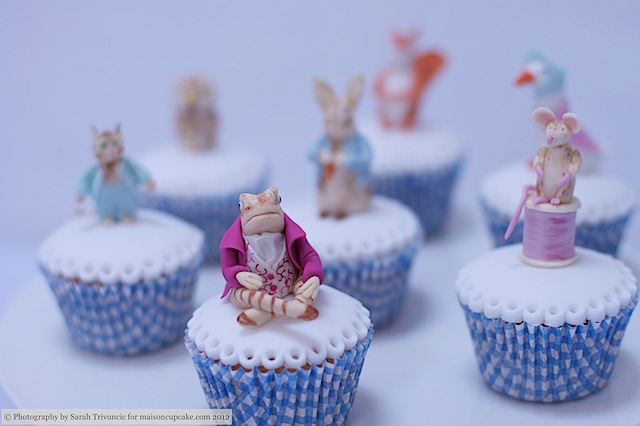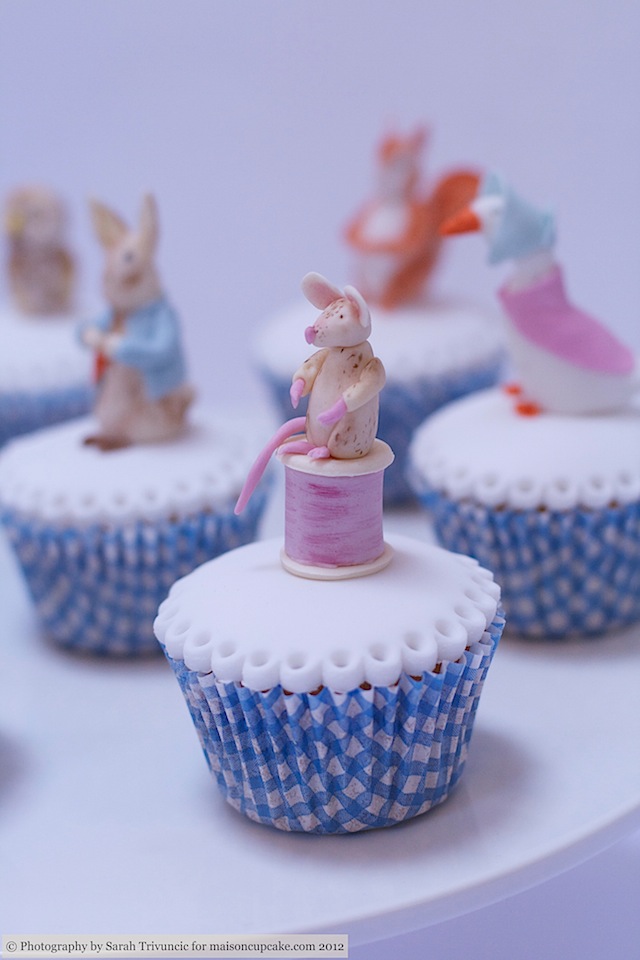 Beautiful inspiration from Beatrix Potter.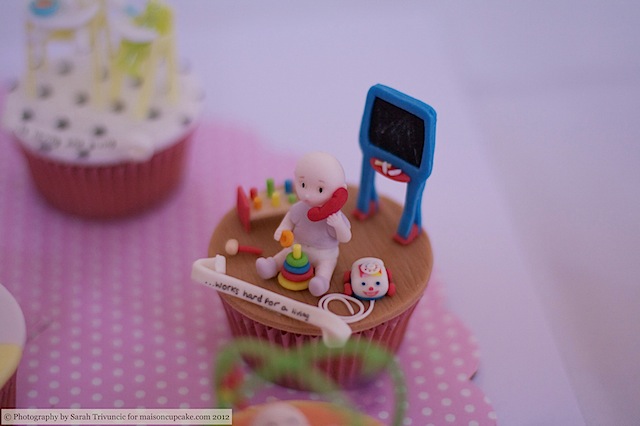 A tiny baby talks on a Fisher Price style chatter phone! By Alexandra Waite.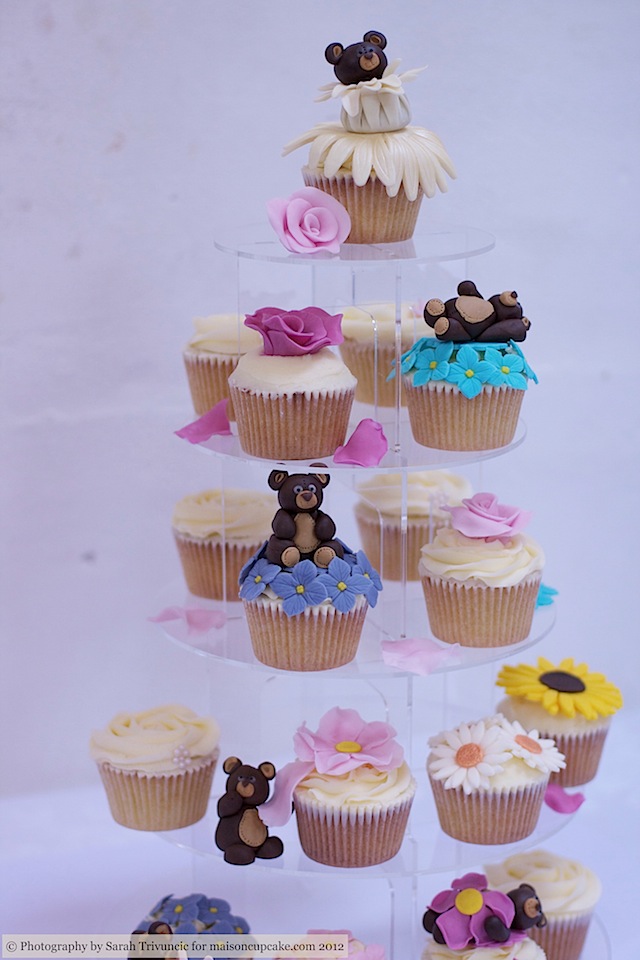 Dreamy teddies and flowers.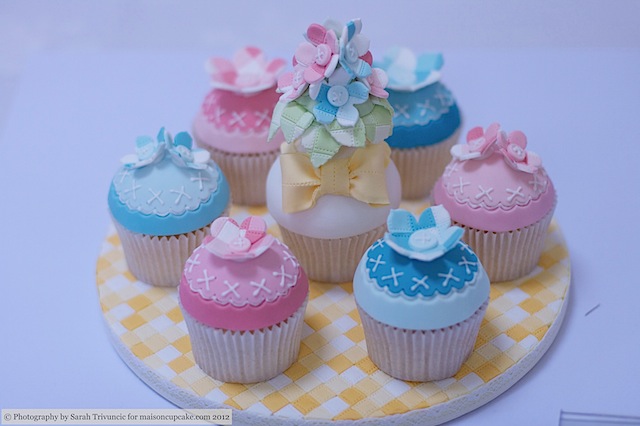 I especially like this combination of stitches and bows.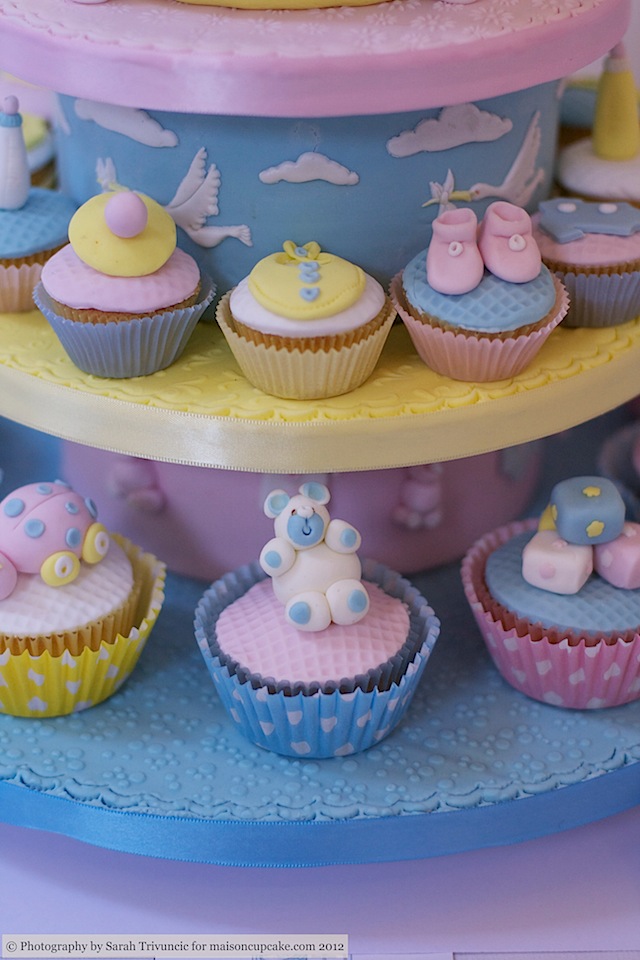 And this selection were all different with tiny teddies, toys and bootees.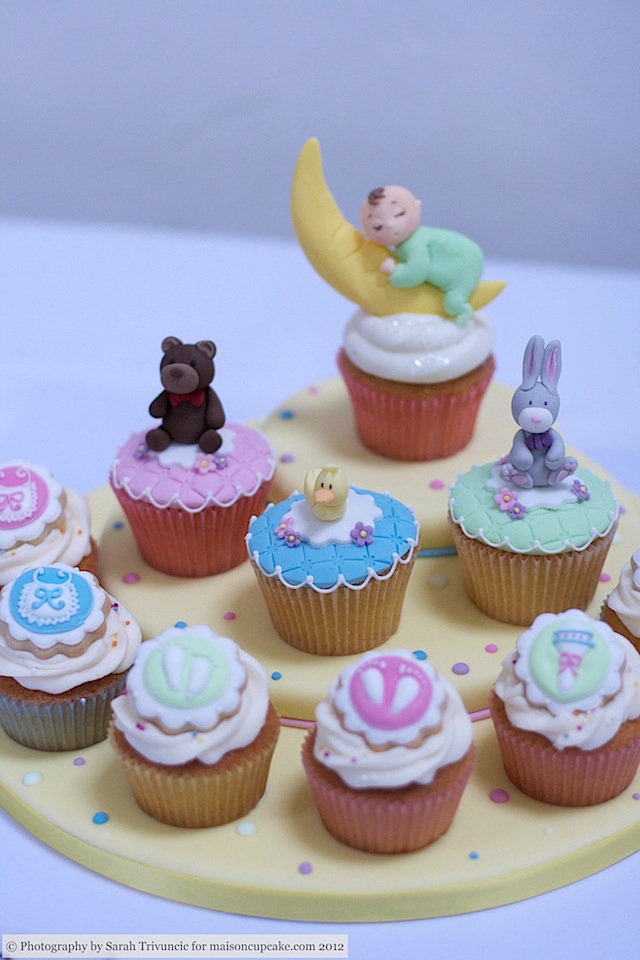 Just look at the detail around this little duck – achievable and delicate at the same time. Gorgeous bunny too.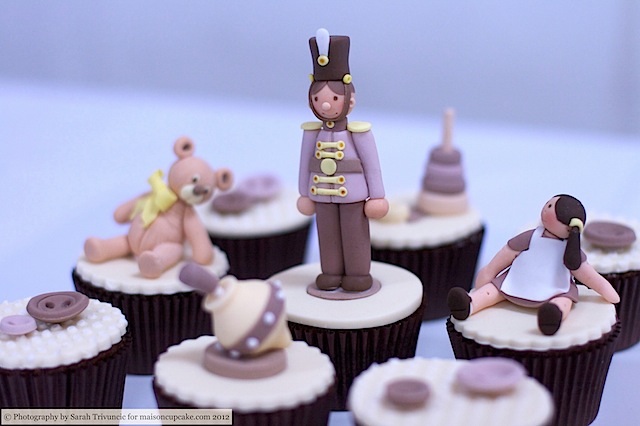 I love the colour scheme for this drummer and toys on these cupcakes. So chic! By Zeph Storr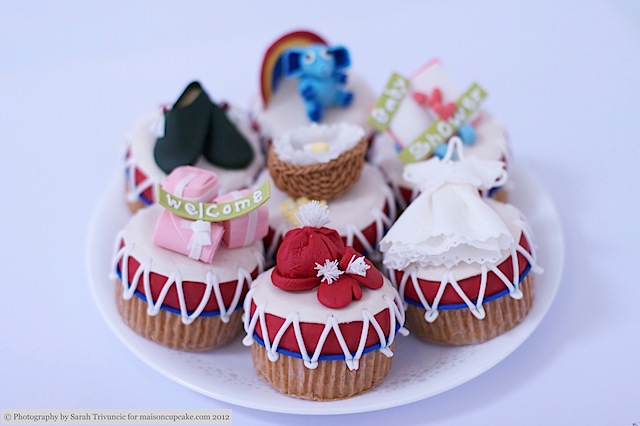 Delicate little drums. Look at that christening gown!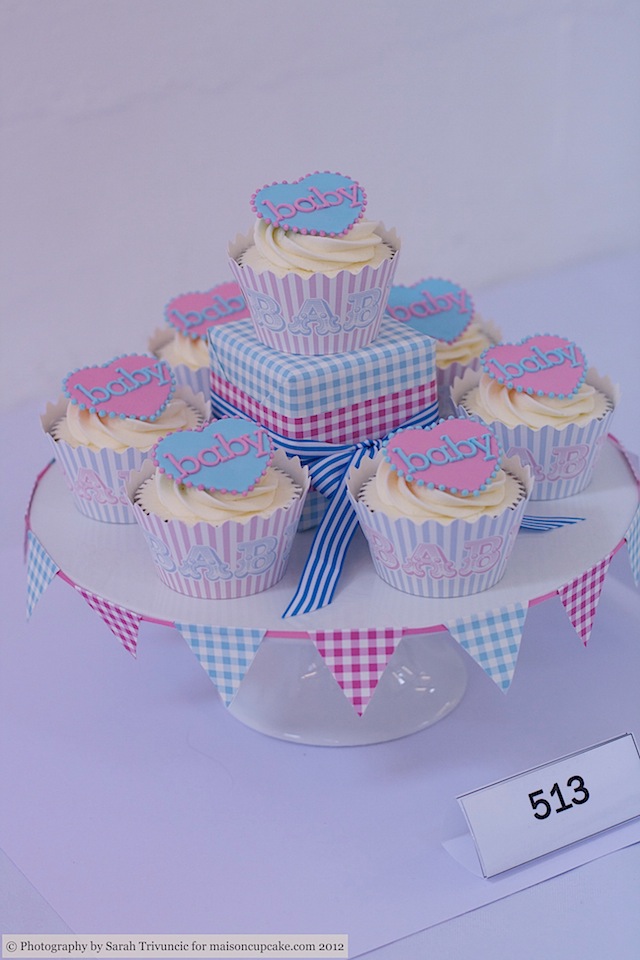 Lastly, simple but visually effective with bunting and cupcake wrappers. This would be the perfect centrepiece for any baby shower dessert table.
If you can prove your work was featured in these pictures I am very happy to credit you. It would be nice to put some names to cakes and maybe you'd like to do an interview too?