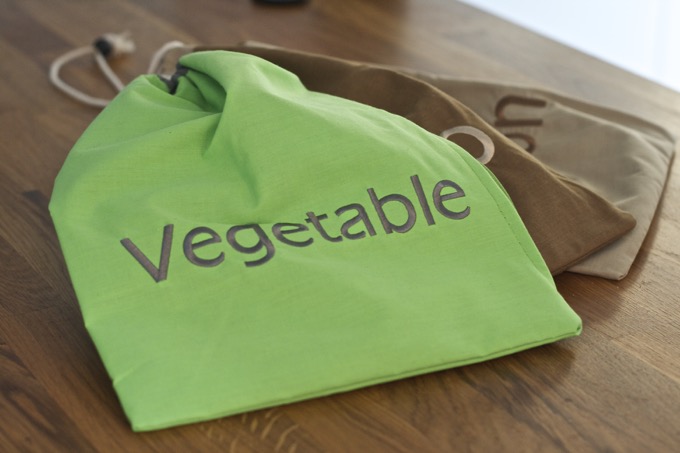 Hands up I'll admit these vegetable storage bags were an impulse buy. The impetus of a fridge rammed over Christmas had me thinking how smart it would be to save space by storing vegetables outside of the fridge. I bought them in Lakeland although similar exist elsewhere. They're not especially expensive, around £3 something each.
They're cotton with a blackout lining, a draw string and a zip at the side to get vegetables out from the bottom. They're sold in potato, onion and vegetable versions although apparently these are all the same apart from the colour. Keep your vegetables in a cool dark place and supposedly these bags will keep them nicely without being in the fridge.
I thought these might revolutionise my fridge organisation. See how I got on with my vegetable storage bags in this latest video below. I warn you now, it doesn't end well.
Obviously I didn't expect my vegetables to last for weeks but surely five days isn't much to ask?
Have you ever tried vegetable storage bags?