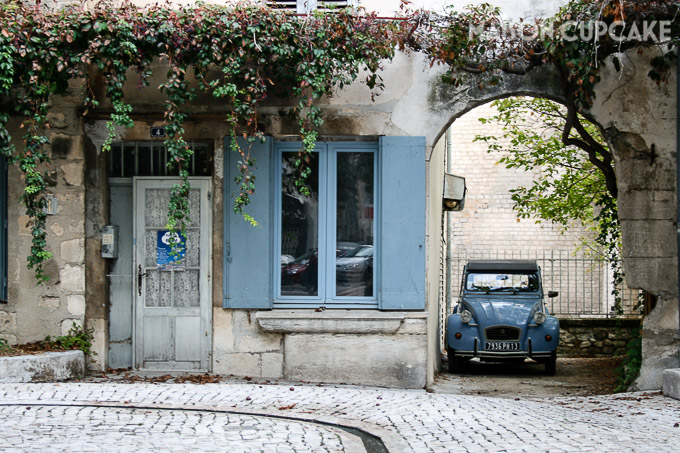 St Remy de Provence is a smallish town in the Bouche du Rhone department of western Provence but has the character of somewhere much larger. Imagine if Paris was a village with more sunshine and shady plane trees and you're not too far off the mark. Stuffed with restaurants for every budget and stylish shops, boutiques and art galleries, there are also enough local attractions to easily occupy you for a week.
We have stayed here at least six times and this post is a series around our stay in the town courtesy of HomeAway.co.uk. Read about our holiday home rental in St Remy here and also my recommended 10 day trip ideas near St Remy de Provence.
St Remy de Provence market
St Remy holds a large market on Wednesday mornings which fills three main squares (opposite main church of St Martin, off Rue Carnot and off Rue Lafayette) as well as spilling into streets in between. This is the best day to absorb the atmosphere and see St Remy at its bustling best. From provencal linens to chickens roasting on spits, the sights and smells are hard not to love.
Normally I'd recommend stocking up for picnics at markets but in St Remy's case you're better off installing yourself in a cafe on the main boulevard for an early lunch and lots of people watching. A smaller market takes place on Saturday mornings. Modern Troubadours wrote a lovely post about St Remy market.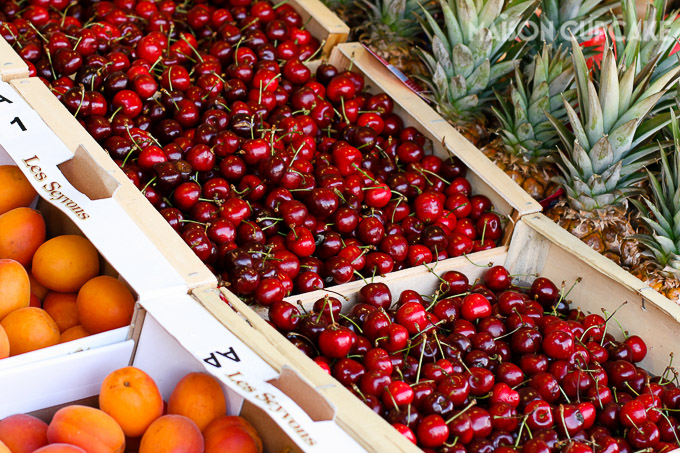 Restaurants St Remy de Provence
St Remy is easily stuffed with 50+ cafes and restaurants ranging from a quick crepe to gourmet blowouts. You could easily dine in a different restaurant for dinner and a different cafe or bar for lunch for a fortnight before repeating where you'd been.
My top recommendation for lunch would be Un Ete a St Remy de Provence offering salads, pasta dishes, savoury galettes, sweet crepes and ice creams or Bar Tabac Des Alpilles (21 Boulevard Victor Hugo).
For evening meals you might like to try La Gousse D'Ail (The taste of garlic) with its kitsch display of vintage fairground rides and other ephemera or Auberge St Remy with its leafy court yard. If you're lucky the accordion player singing Jacques Brel numbers will pay a visit whilst you dine.
St Remy de Provence shopping
St Remy boasts a window shopper's feast balanced between local services and products to tempt the tourists. The southern half of the boulevard contains most shops although the ever enduring popularity of St Remy means business premises are increasing popping around the previously quieter northern perimeter. Twenty years ago the northern half was very empty but now the shops and restaurants virtually meet all the way around.
Don't miss Florame with organic soaps and toiletries or the biscuits and nougat at Au Petit Duc. To do the shops in St Remy justice, visit them at a different time to the Wednesday morning market.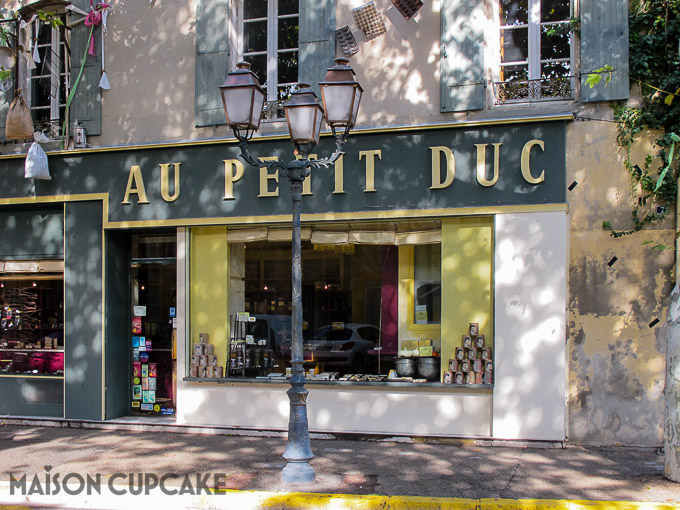 Glanum and Les Antiques
Around 1km to the south of St Remy is one of the best preserved ancient sites in Provence. Glanum was first founded by Celto-Ligurian tribes before being taken over by the Romans in 27 AD. There were baths and a forum but not arenas like those seen in nearby Arles and Nimes. The largest monuments at Glanum are Les Antiques seen from the road – an arch and mausoleum.
Opposite are the Pompeii-like ruins of Glanum, a fortified town deserted since 260 AD. The nearest hotel to the ruins is Villa Glanum which has a large swimming pool.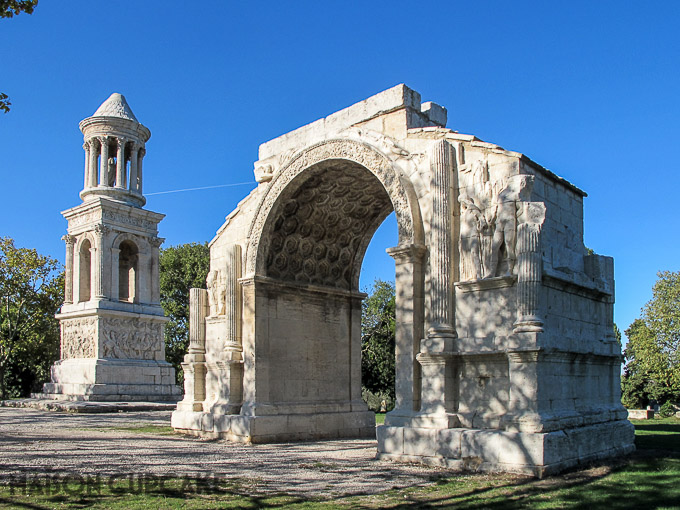 St Paul de Mausole and Van Gogh
After falling out with Gaugin and famously chopping his own ear off, Van Gogh checked into the St Paul de Mausole asylum. Here he stayed for twelve months and painted many famous works such as Starry Night and Irises (both 1889). Today the pretty building is a monastery but has a museum open to the public.
Les Alpilles and Lac Peirou
To the south of St Remy and signposted from Avenue Van Gogh down Avenue Antoine de la Salle is the barrage lac Peirou also known as the Glanum Dam. Manmade on the site of a dam originally for Roman Glanum, it's a leafy spot easily reached on foot and perfect for picnics.
Should you be more ambitious in your rambling or cycling expeditions, why not take a climb into Les Alpilles, the small mountain chain that cuts across the landscape horizontally between St Remy and Les Baux de Provence.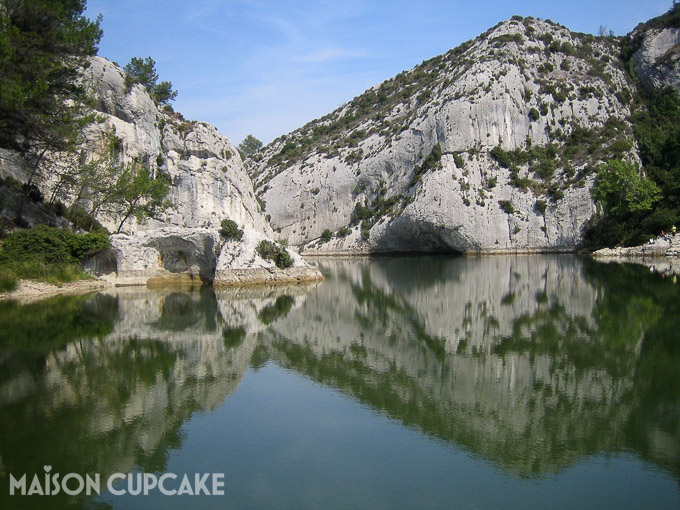 Mas de la Pyramide
Beyond St Paul de Mausole is rural museum in a quarry known as Mas de la Pyramide. This is a great place to walk to when the sunflowers are in bloom!
Galleries
The influence of Van Gogh has left its footprint on St Remy de Provence. There are numerous galleries and shops exhibiting a range of paintings and sculpture – both to look at and buy. Most significant is the Musée Estrine Presence Van Gogh – although as the name indicates, this is art in the presence of Van Gogh rather than by him personally.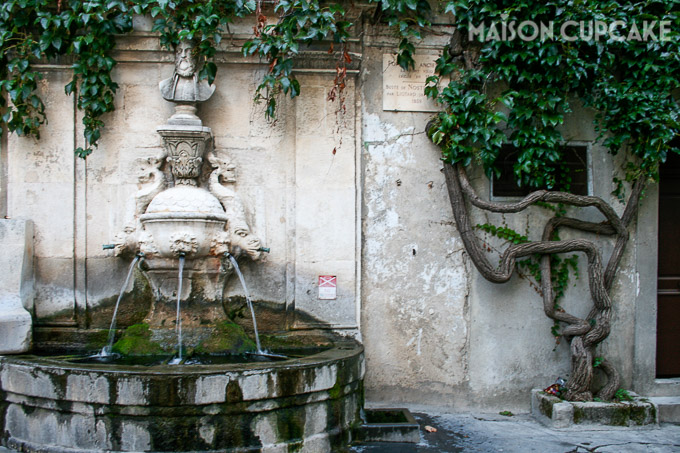 Have you stayed in St Remy de Provence? What are your favourite reasons for staying there?
We stayed in St Remy as guests of HomeAway 
More postcards from Provence
A HomeAway from home in Provence